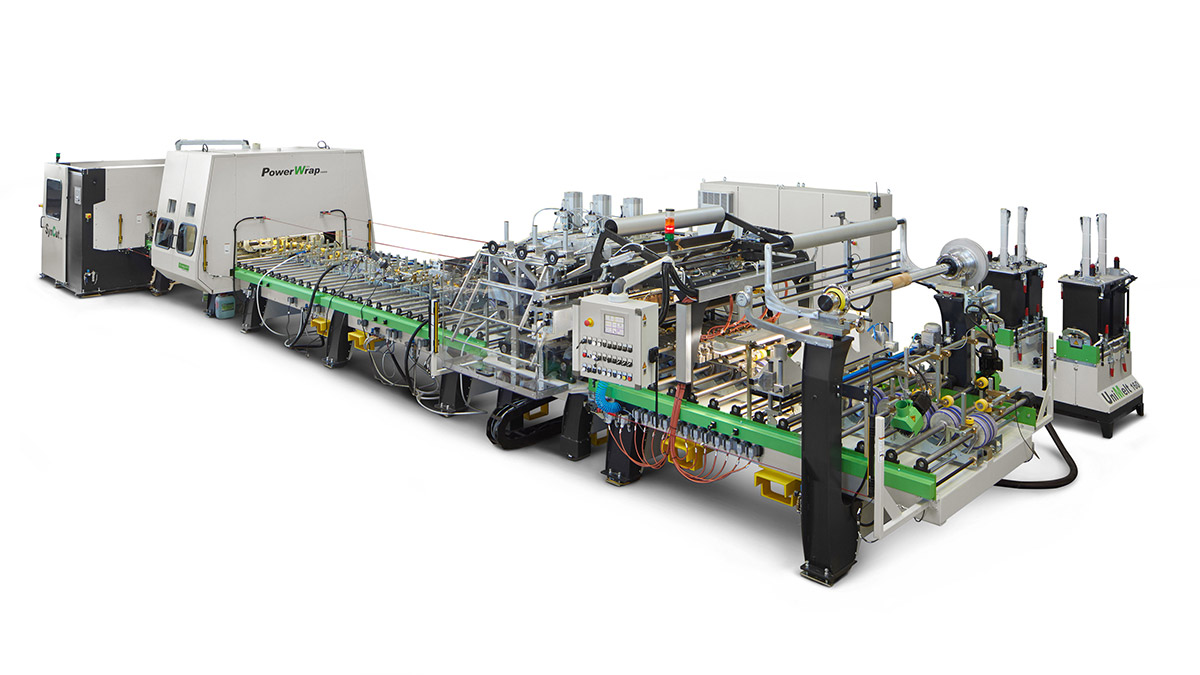 The evolution of laminating lines with Duespohl
Laminating lines "wrap" or foil larger work pieces with suitable surface material, applying hot melt glue. They can be stand-alone lines or connected to up and downstream processes such as grinding or sealing machines.
In general, laminating machines consist of an infeed, an entry zone with cleaning components, a premelter, a glue application system, a calendar zone and a separating system. A profile wrapping zone can be added to realize 2D lamination of special geometries.
Applications of laminating lines
Laminating lines process work pieces made from wood, wood composites, PVC or suitable metals like aluminum. The surface material can be paper, PVC, PP, veneer or other adequate materials.
Even high gloss surfaces can be applied. A typical application of lamination lines would be cabinet doors, kitchen fronts or pieces for furniture like furniture bodies.
The laminating process is a very economic and sustainable surface treatment process. 2D lamination allows covering the front and edges of workpieces, creating a continuous surface.
A lamination machine featuring an additional profile wrapping zone also foils J-Pull handles or other complex geometries. Another common application is the foiling of both sides to create a fully covered panel. In spring 2023, Duespohl presented a laminating line which laminates both sides simultaneously and creates two seamless joints.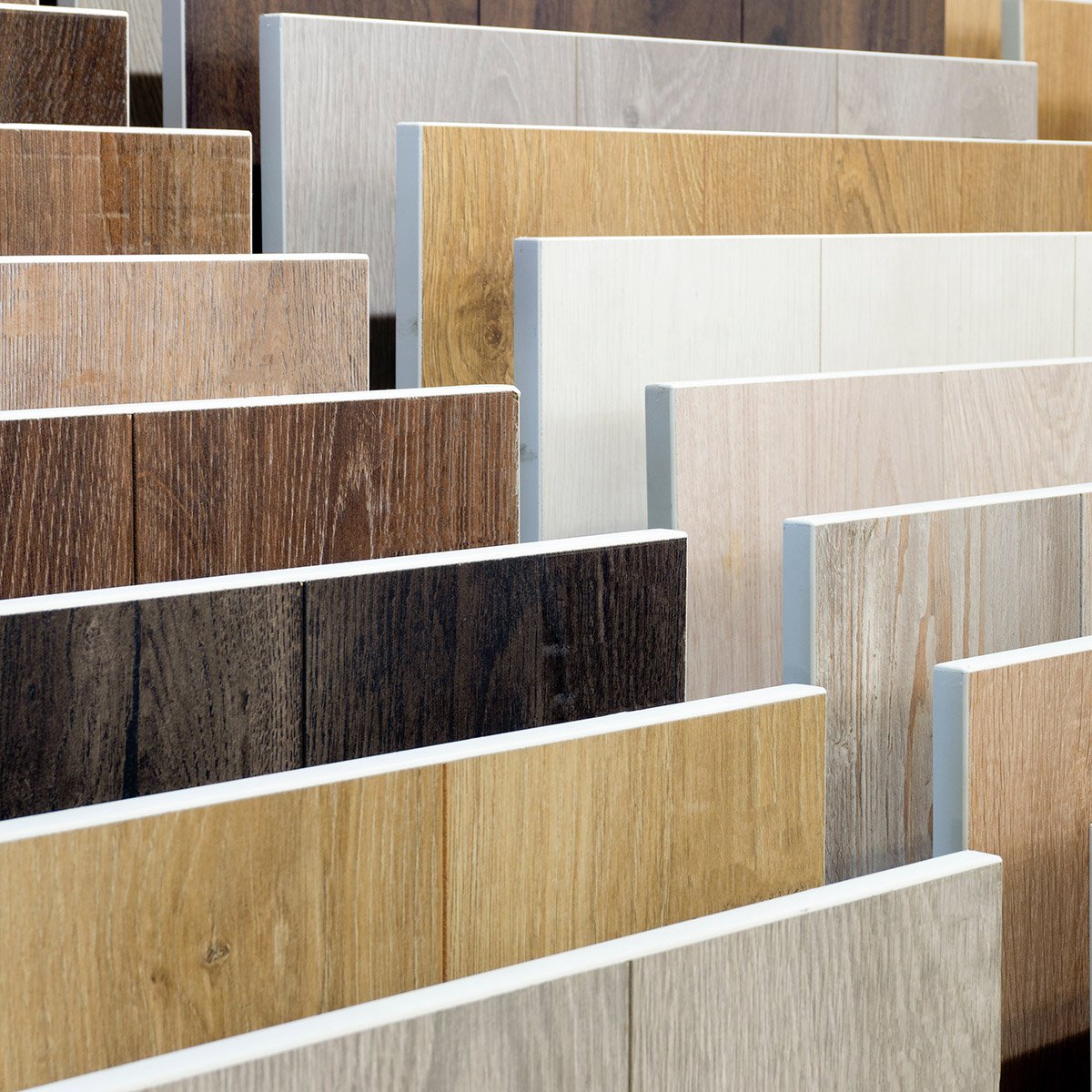 All the benefits of laminating lines
An efficient lamination machine has to be equipped with solutions to speed up set-up times to ensure high productivity. Automated solutions help to make settings reproducible and maintain constant high quality. Working safety of laminating lines and other machinery has become more and more important. This includes light barriers, acoustic signals and exhaust systems.
In order to increase productivity, the finishing line in laminating should also be easy to use. Automatic solutions and intuitive user interfaces help to simplify processes for operators. The data transfer from the lamination machine to the company's ERP helps to manage and optimise the entire production process.
Then, of course, energy efficiency and sustainability play a role. Not only should the laminating line be energy efficient, the premelter also has to melt the adhesive economically and sustainably.
Another benefit of a lamination line is its flexibility. Equipped with different kinds of calendars, you can use it for thicker or thinner work pieces, but also for different kinds of surface material.

Finish line laminating machine: final products
Laminating lines can finish the surfaces of

many final products

, some of which are:


cabinet doors
kitchen fronts
furniture bodies
pieces for shelves
back panels of furniture
doors
other furniture components
exterior panelling
wall / ceiling coverings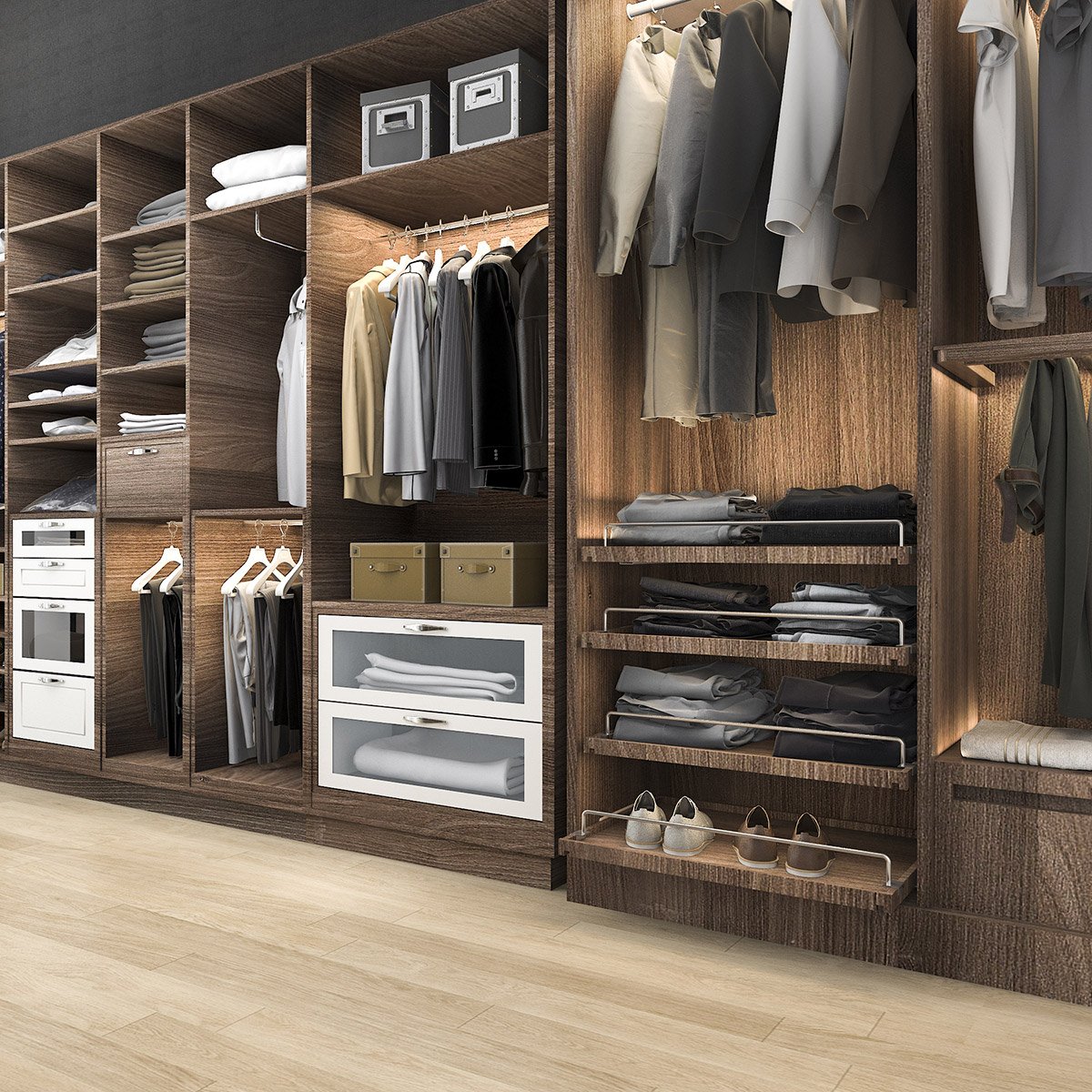 Investing in a lamination line: what it means for business
Investing in an additional lamination line obviously helps to increase productivity and turnover. A new laminating line which replaces an old one can be equipped with the latest solutions to ensure constant quality and prevent claims.
Additionally, new lamination lines can be configured with additional components for new types of work pieces, such as L- and U-profiles. Subsequent to the calendar zone, a laminating line can be equipped with a profile wrapping zone. This makes it possible to realize the continuous lamination of panels and their edges, including difficult geometries like J-Pull handles.
Investing in a lamination line featuring a new configuration that enables you to produce additional types of panels, you extend your product range and set the grounds for a higher market share.
Then of course, a more automated and modern lamination finish line laminating machine helps you face skills shortage.

Find out more about Duespohl's customized lamination lines.