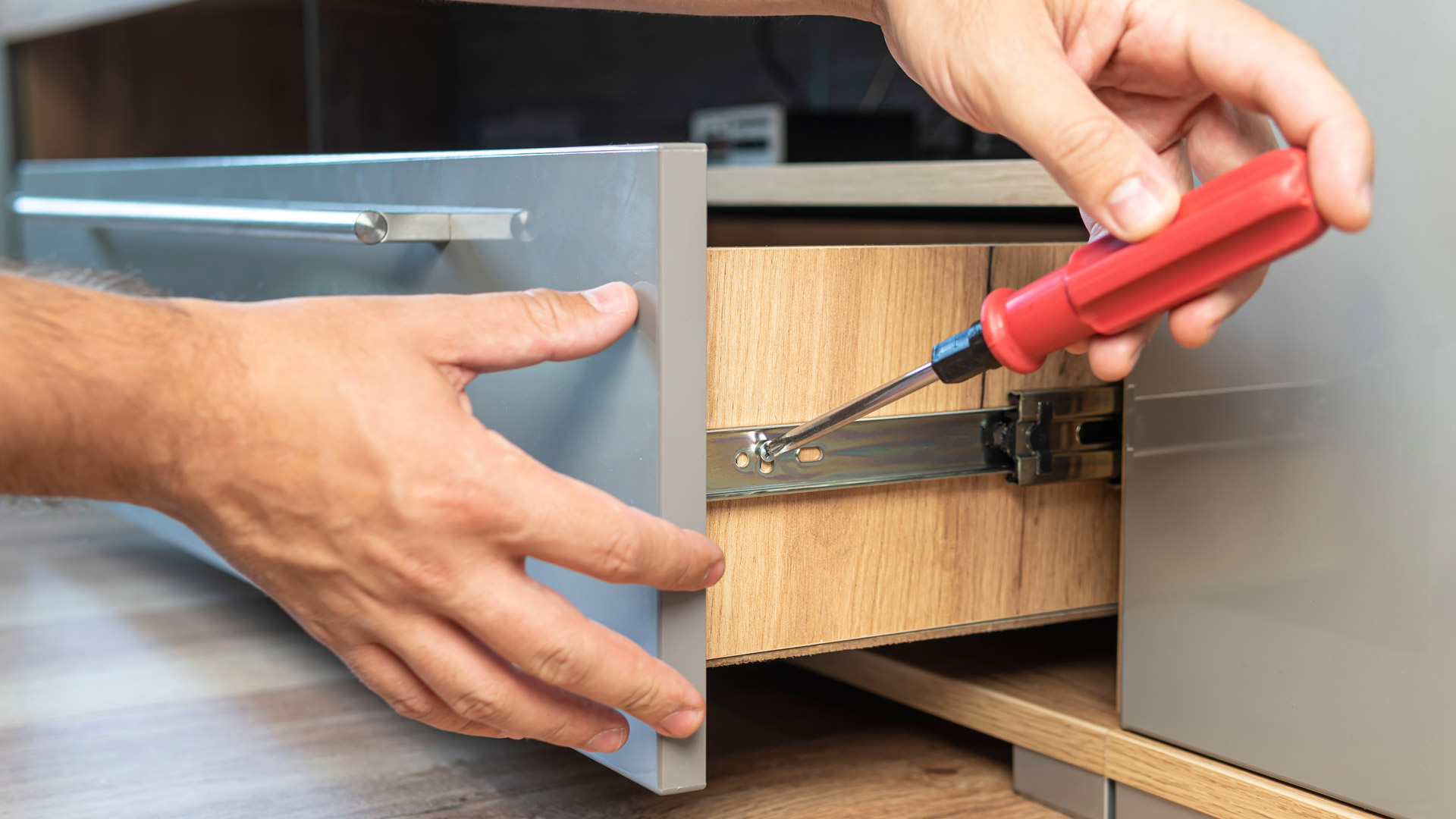 For the profile wrapping of drawers, Duespohl offers both vertically as well as horizontally foiling lines. The machines apply hot melt glue which consists of 100% solid components and guarantees high quality results. Both solutions are suitable for the 360° wrapping of similar work pieces like boards for furniture bodies.
Do you need advice to choose the best machine for you?
We'll help you to configurate the best machine for your project.
Automatic format adjustment for fast set-up and exact reproduction of setting

Production speed of up to 100 m/min
Horizontal line ideal for continuous process chain

Reel changing system for interruption-free production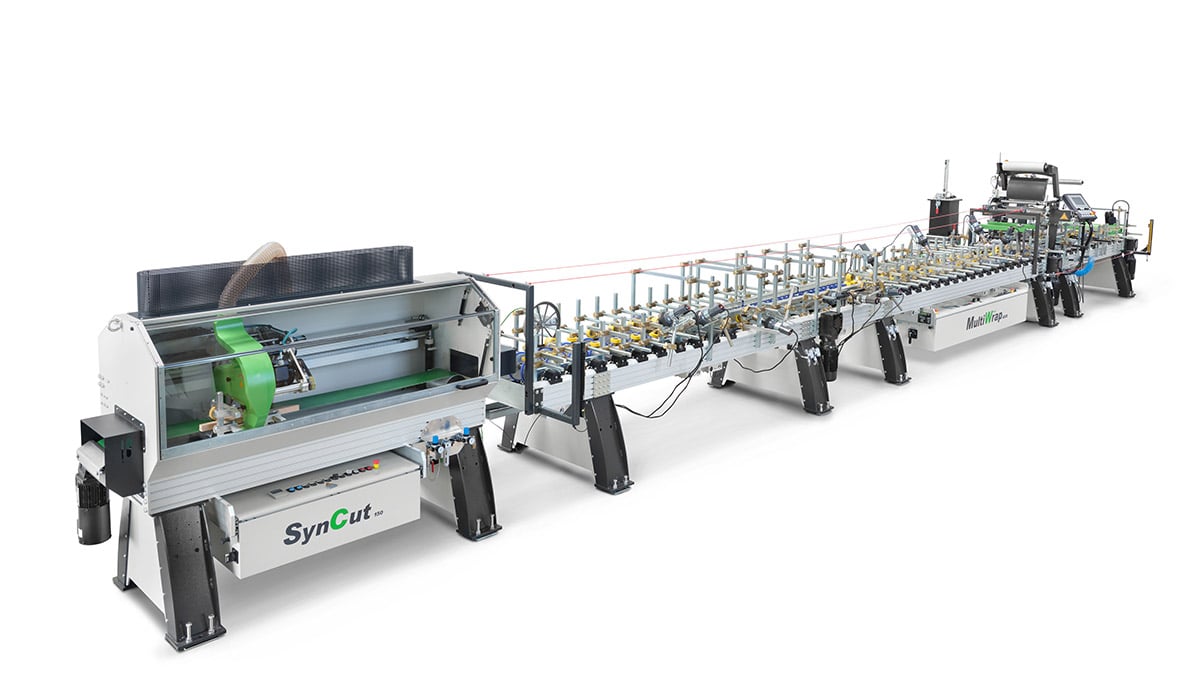 DrawerLine 250H
Are you looking for a flexible solution for 360° wrapping of profiles up to a width of 250 mm? Here it is! DrawerLine 250H is the perfect solution for complete wrapping of different kinds of profiles such as drawers, bodies or other furniture parts.
Equipped with the flying cut-off saw SynCut, it produces at up to 80 m/min.
Ideal for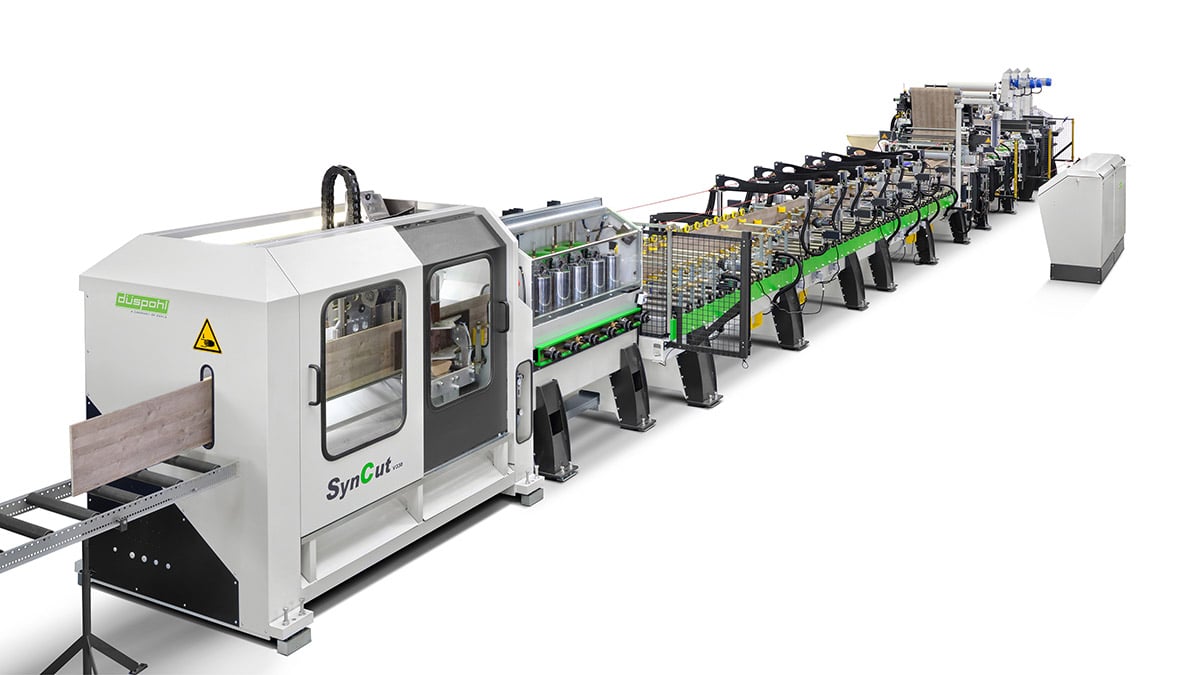 DrawerLine 300V
Discover the new solution for vertical 360° wrapping of drawers and parts of furniture bodies: DrawerLine 300V by Duespohl.
Thanks to the minimised set-up times, you benefit from higher output while constantly achieving best quality results.
Ideal for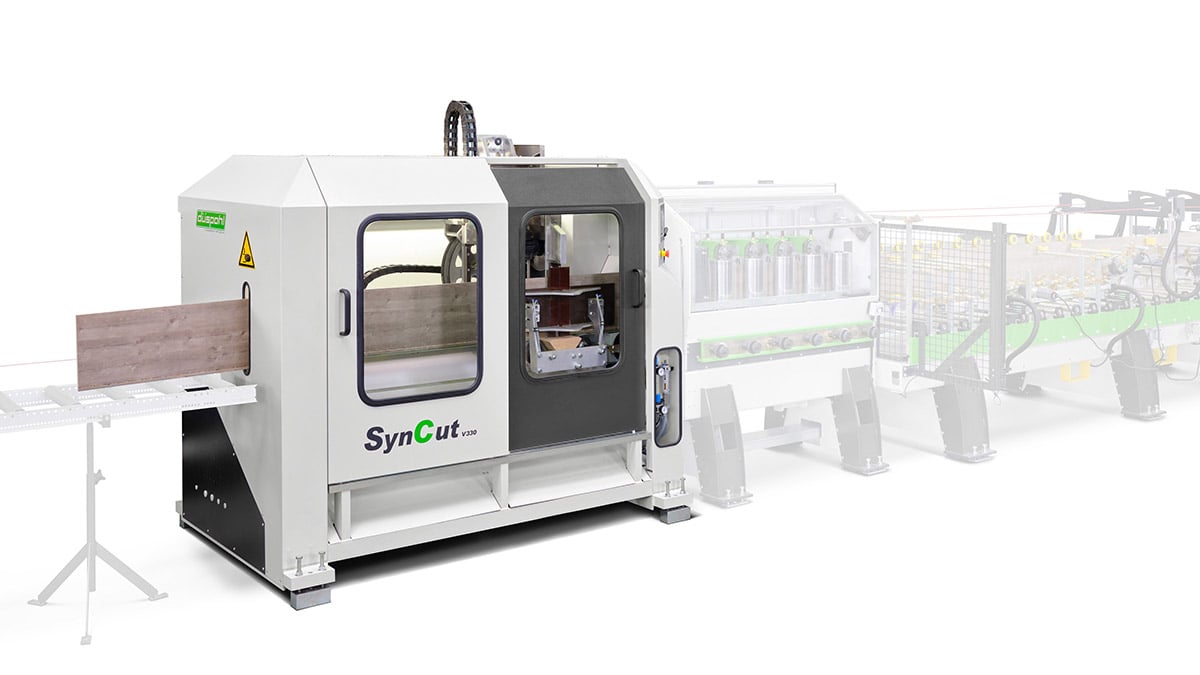 SynCut V330
SynCut V330 is a flying cut-off saw to separate vertically wrapped drawers and similar profiles made from wood and wood composites.
Ideal for