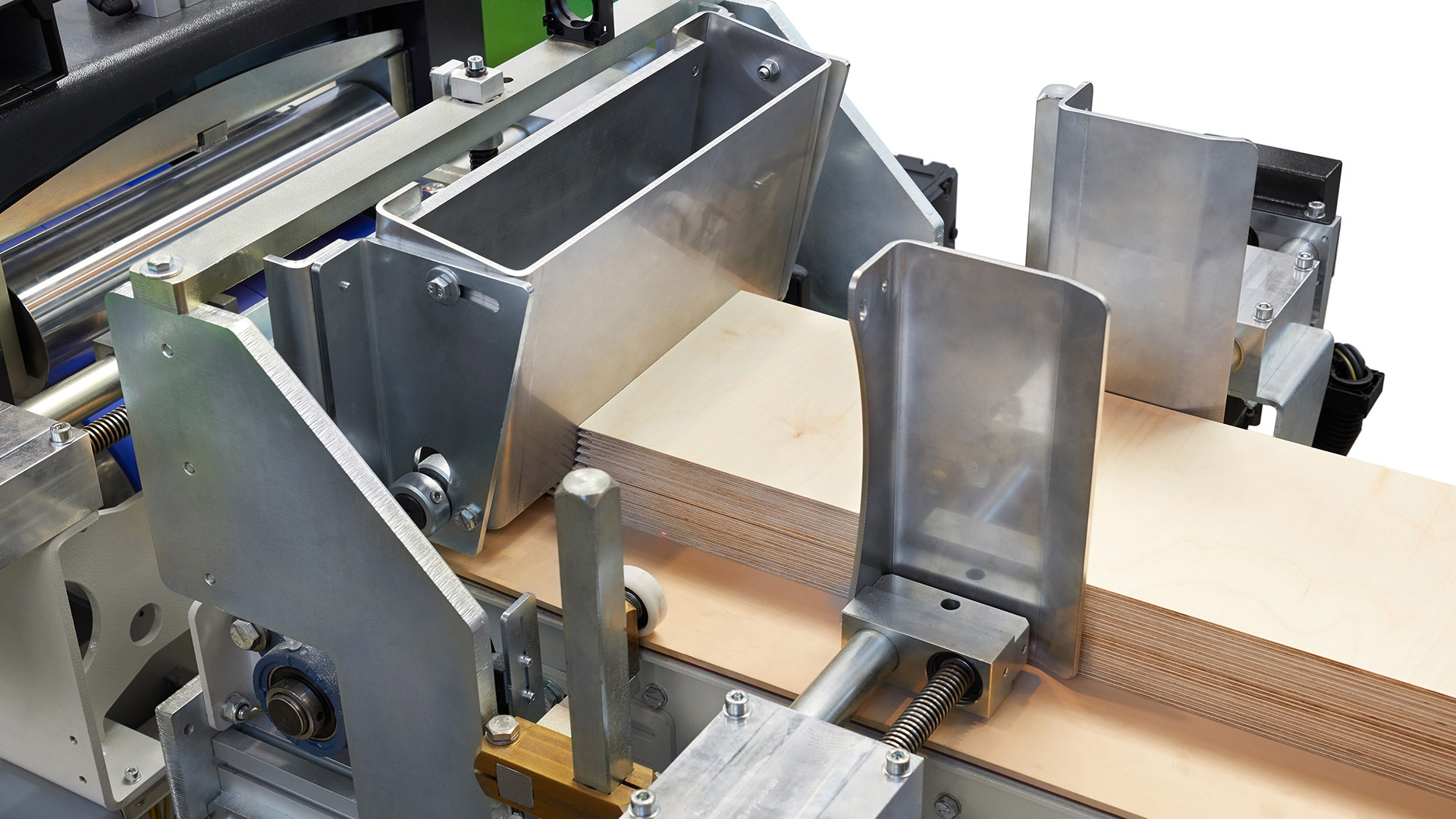 As a productivity increasing addition of the lines, Duespohl also manufactures outfeed and infeed systems for stackable and non-stackable profiles as well as those with sensitive surfaces.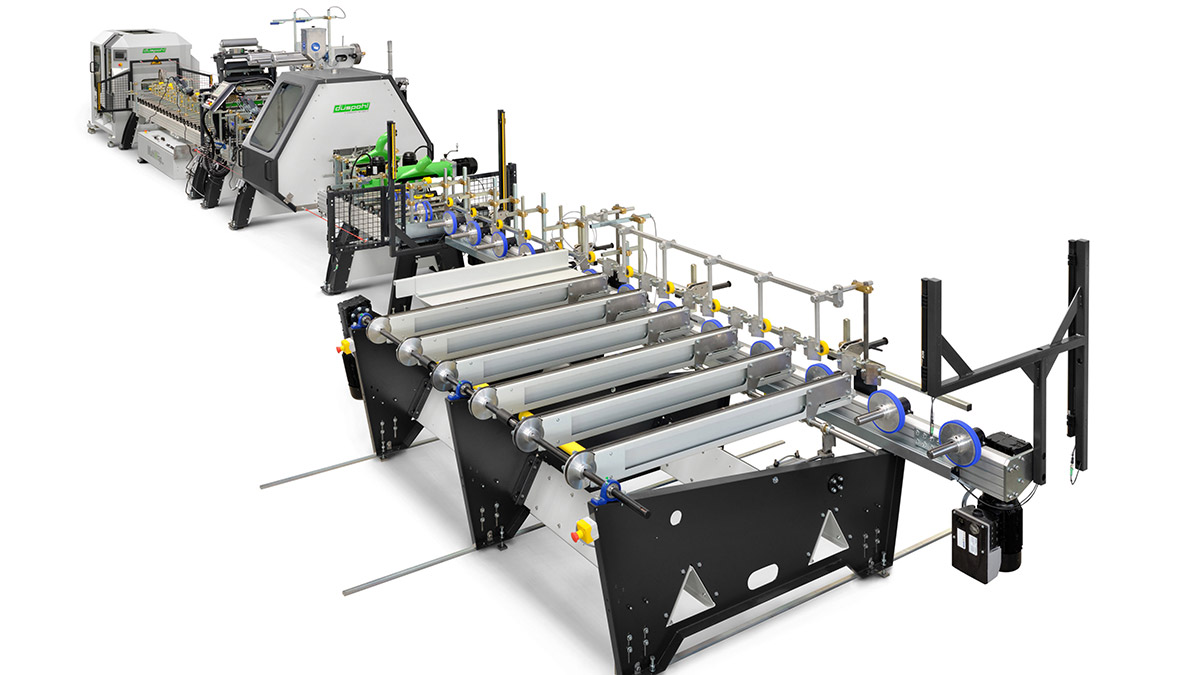 Benefits of infeed systems
Working with an automatic infeed system is a simple and efficient way to increase your productivity. Manual infeed often sets a limit to production speed, in both PVC and woodworking sectors. Adding automatic infeed, separating and outfeed components to your profile wrapping and laminating line, you will achieve transport speeds of up to 40 m/min (PVC) or 100 m/min (wood / composites).
Enhancing efficiency with infeed systems
Besides, automatic solutions allow you to adapt the distance between profiles to the requirements of the process. Adding one, you can be sure that the work pieces will always be charged in the way that the process requires - whether it is without a gap or with a gap of a defined width.
And then, some processes - like connected lines - make automatic in- and outfeed systems indispensable.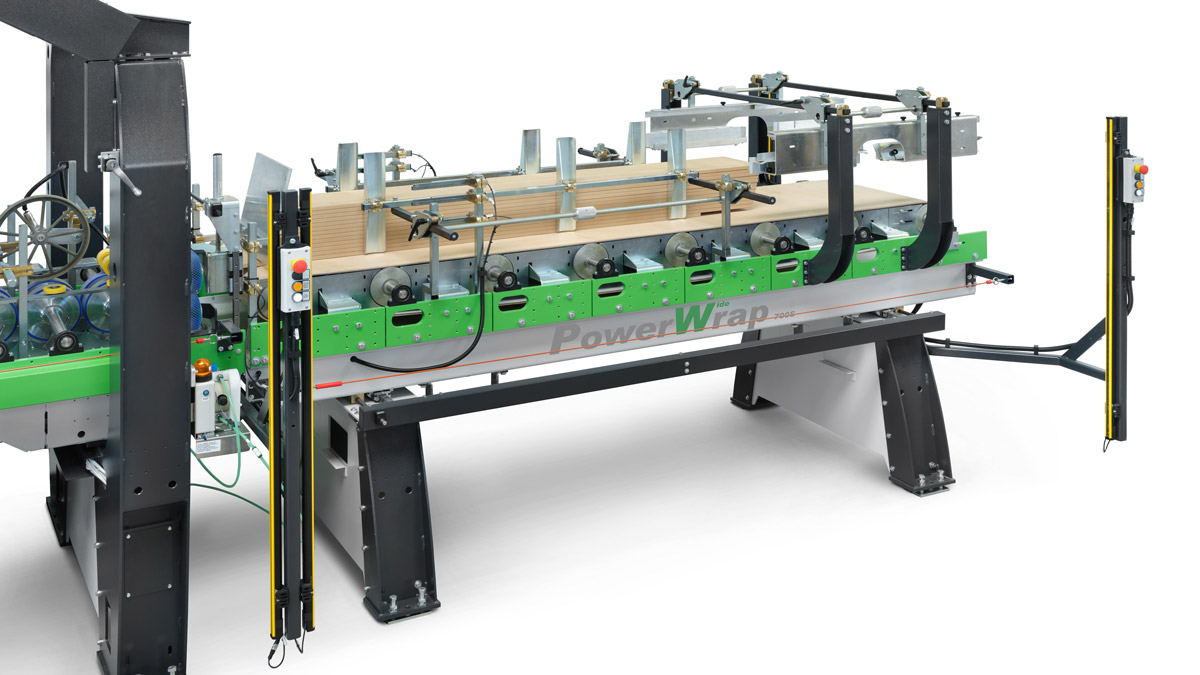 Types of infeed systems
Duespohl has developed different types of infeed systems to offer you solutions for all kinds of profiles. The most common one would be the infeed belt magazine which is used for stackable profiles such as work pieces that become drawers or plinth panels.
Then, there are driven diagonal roller conveyors that can connect up- and downstream lines. They can feed profile wrapping lines with angled profiles like architraves, for example.

When wrapping both sides of a work piece in different turns, you should opt for a crossfeeder which is a type of infeed system that also transports profiles with sensitive surfaces without causing any damage. Of course, this type of infeed system can also connect up- and downstream machines.
Of course, Duespohl also manufactures infeed systems for laminating lines that process larger work pieces.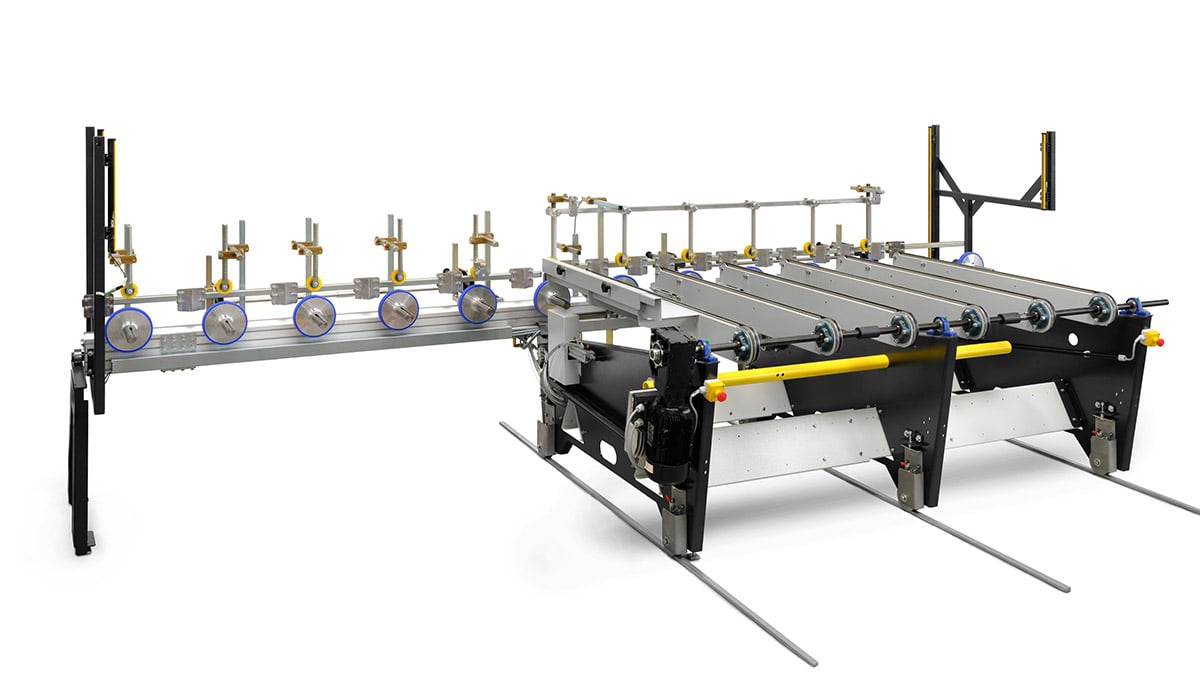 Crossbelt
Crossbelt is the ideal solution for the automatic feeding of profile wrapping lines with work pieces that cannot be stacked. Thanks to his surface-sensitive way of transporting the profiles, it is suitable for profiles with delicate surfaces.
Ideal for
Window profiles

Window sills

Other PVC profiles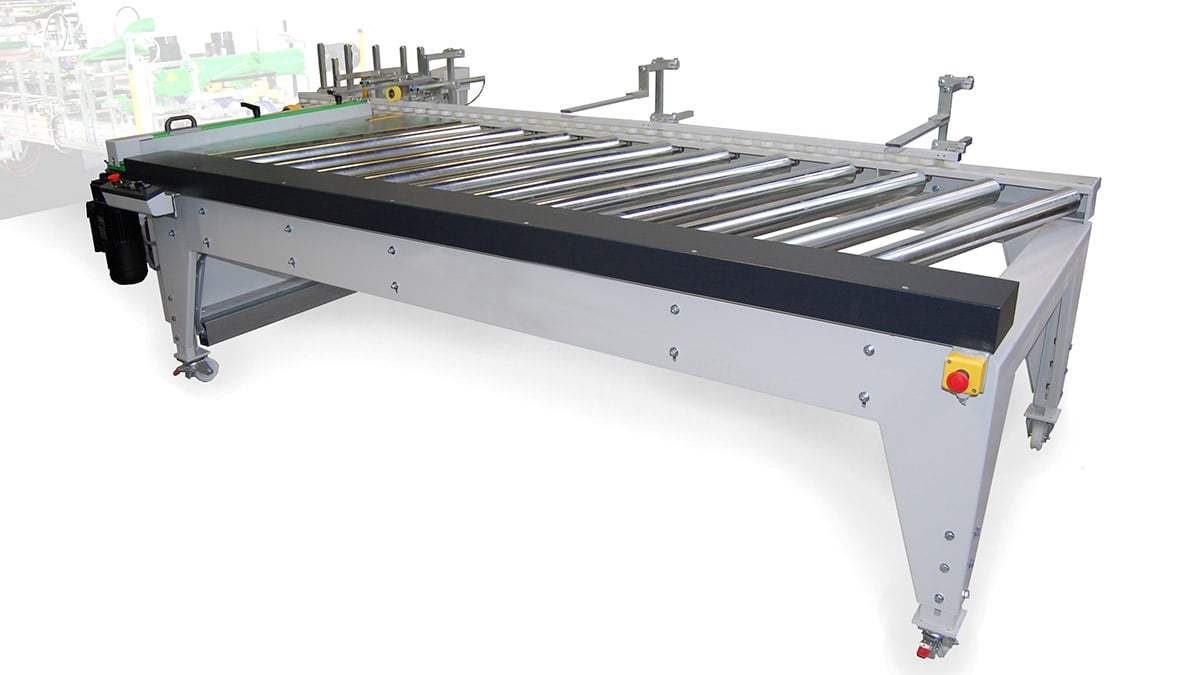 DLBA
The DLBA is a proven and robust solution for the automatic feed with stackable and non-stackable profiles.
Ideal for
Picture frames

Plinth panels & skirting boards

Profiles for door frames

Other profiles made from wood (composites)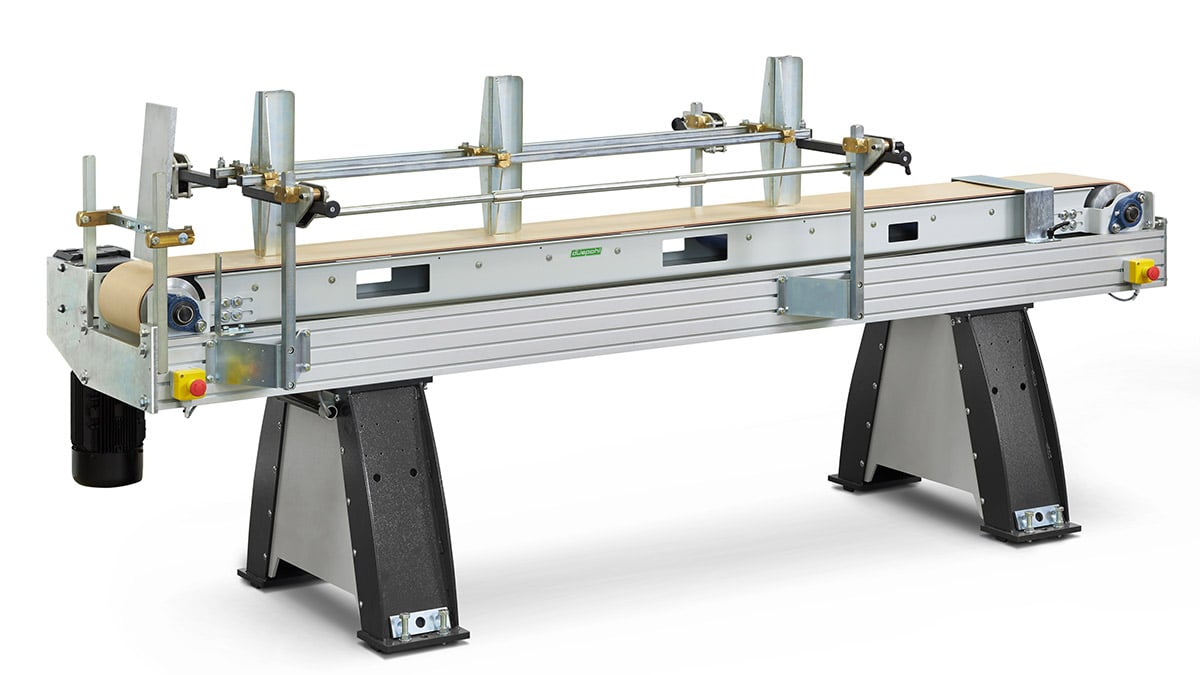 Infeed belt-system
The infeed-belt is our solution for the automatic infeed with stackable profiles.
Ideal for
Drawers
Plinth panels & skirting boards
Other profiles made from wood (composites)
Pannelling
Doors for furniture and kitchens
Panels and boards, wood & PVC
Furniture bodies
Parquet