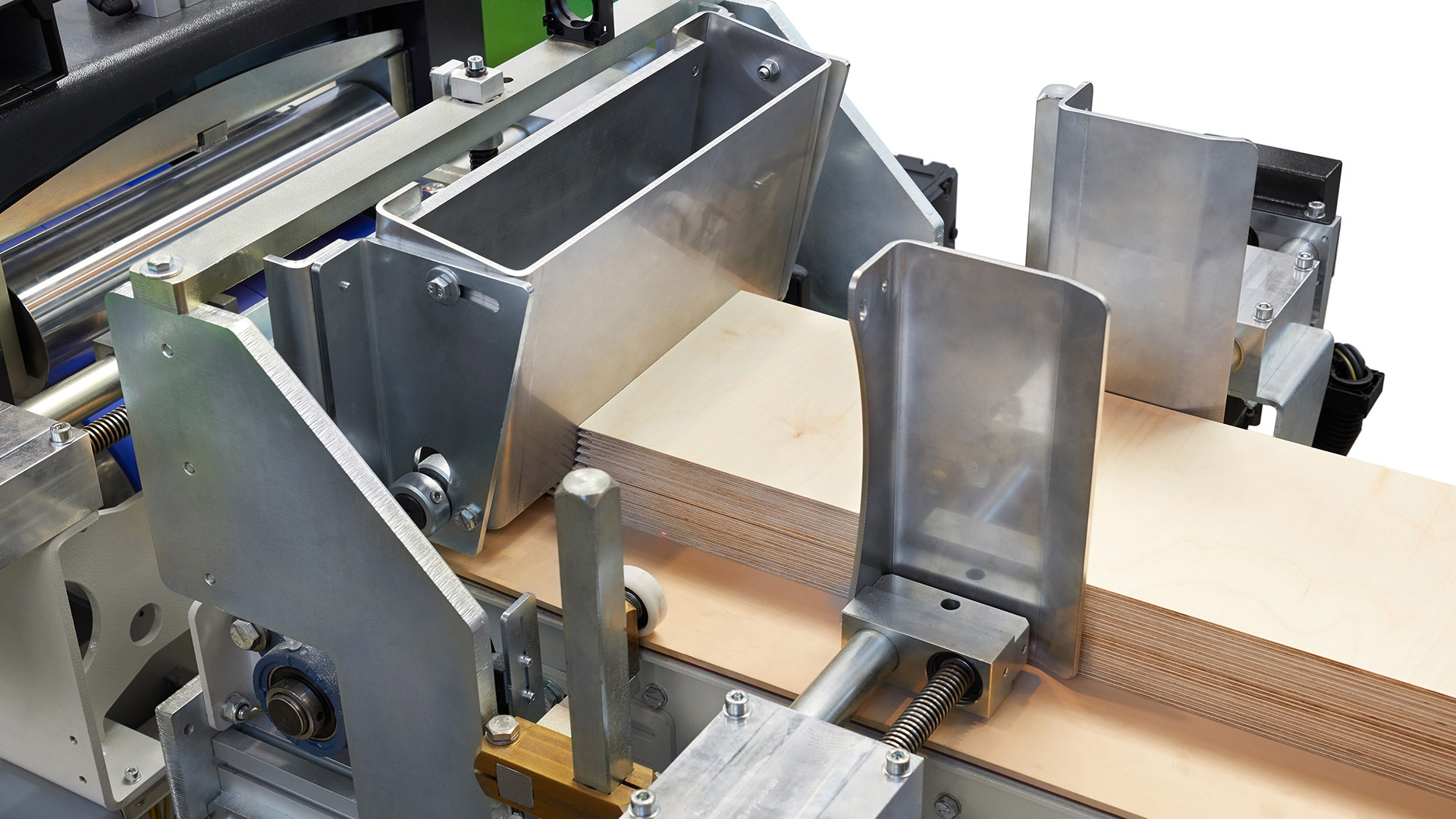 As a productivity increasing addition of the lines, Duespohl also manufactures outfeed and infeed systems for stackable and non-stackable profiles as well as those with sensitive surfaces.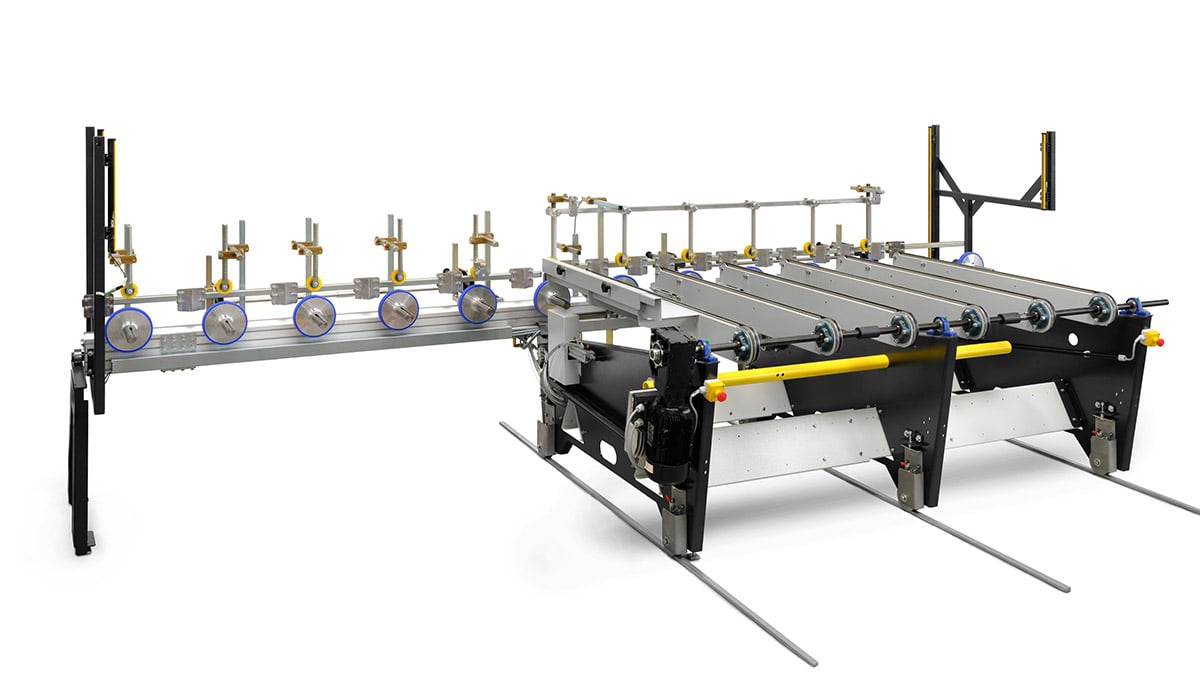 Crossbelt
Crossbelt is the ideal solution for the automatic feeding of profile wrapping lines with work pieces that cannot be stacked. Thanks to his surface-sensitive way of transporting the profiles, it is suitable for profiles with delicate surfaces.
Ideal for
Window profiles

Window sills

Other PVC profiles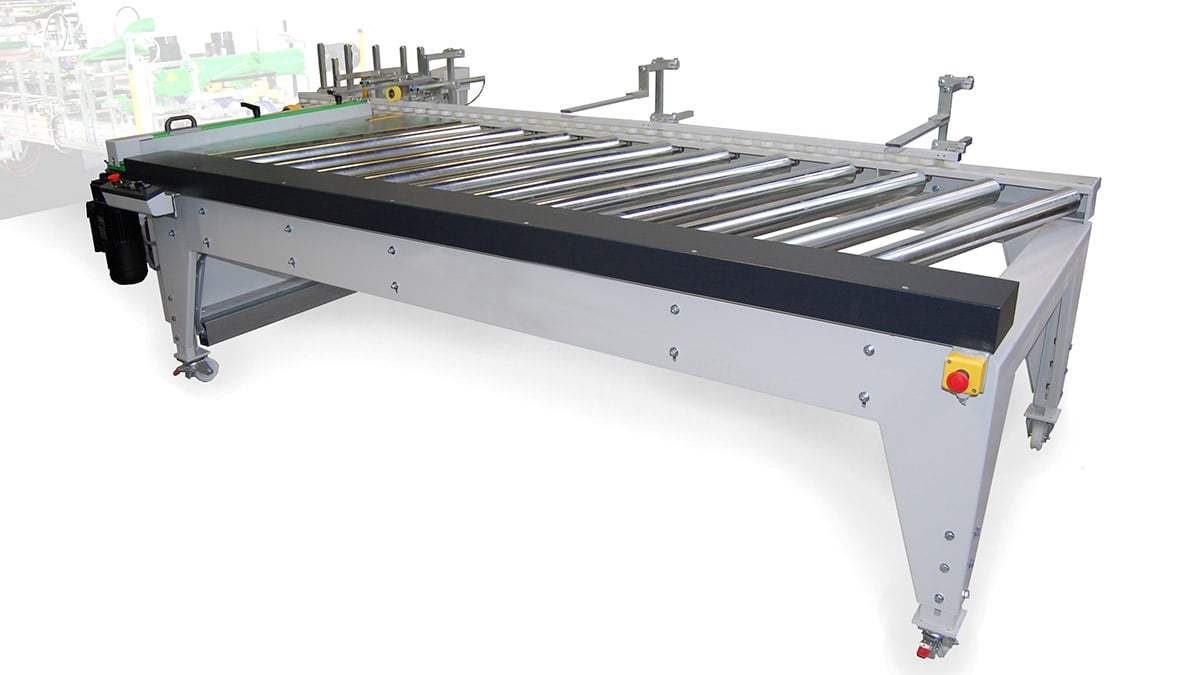 DLBA
The DLBA is a proven and robust solution for the automatic feed with stackable and non-stackable profiles.
Ideal for
Picture frames

Plinth panels & skirting boards

Profiles for door frames

Other profiles made from wood (composites)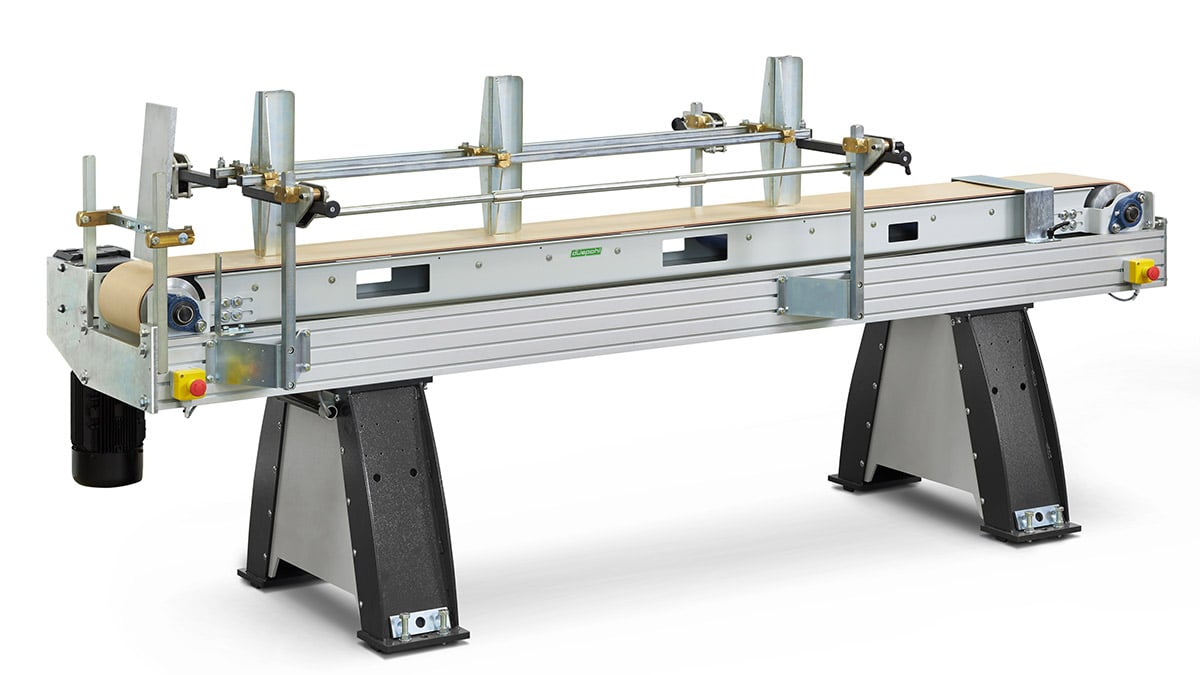 Infeed belt-system
The infeed-belt is our solution for the automatic infeed with stackable profiles.
Ideal for
Drawers
Plinth panels & skirting boards
Other profiles made from wood (composites)
Pannelling
Doors for furniture and kitchens
Panels and boards, wood & PVC
Furniture bodies
Parquet