The trend towards increasing individualisation in interior decoration, furniture production and other sectors that work with wrapped profiles or laminated boards has been going on for years and is not set to stop in the near future. The constantly decreasing batch sizes often cause an imbalance between the time needed for set-up and the actual production time. This undermines efficiency. Now we need systems and mechanisms to lower the set-up times in all components.
Duespohl has developed efficient solutions to lower set-up times and increase the output significantly to make sure you will always have a pole position in the competition!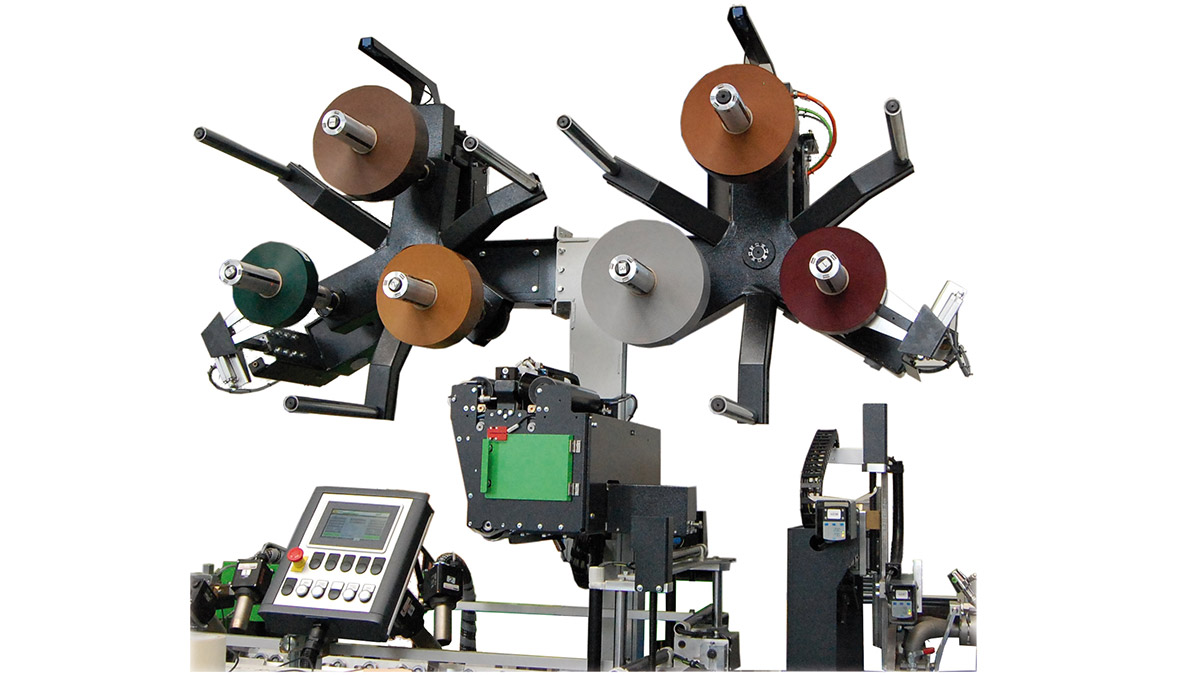 Reel changing systems
Set-up times mainly depend on the change of profile geometry, but the choice of décors has also grown and developed into a key cause for downtimes that affect total productivity. Interruptions due to the change of the surface material reel also mean that the entire process has to stopped – and restarted. Every stop means a loss of adhesive, surface and core material.
The easiest solution is the double unwinding station. The ends of reels will be taped to realise a transition from one décor to the other without stopping the production. This solution is especially suitable for offline lines and normal production speeds.
As a premium version for all common surface materials, we have developed ReelChange Wood with which you can increase your productivity by up to 33%. It is suitable for wrapping at high speeds and inline production processes. The control system also enables you to program how many profiles are to be wrapped with a certain décor. Once the desired quantity has been reached, it changes automatically.
Especially for foiling with PVC surface material, we have introduced a special highlight: the ReelWizard. It enables batch size one, meaning that each profile can be wrapped with a different décor during production.
Discover Duespohl's reel changing systems
Avoid downtimes and boost your productivity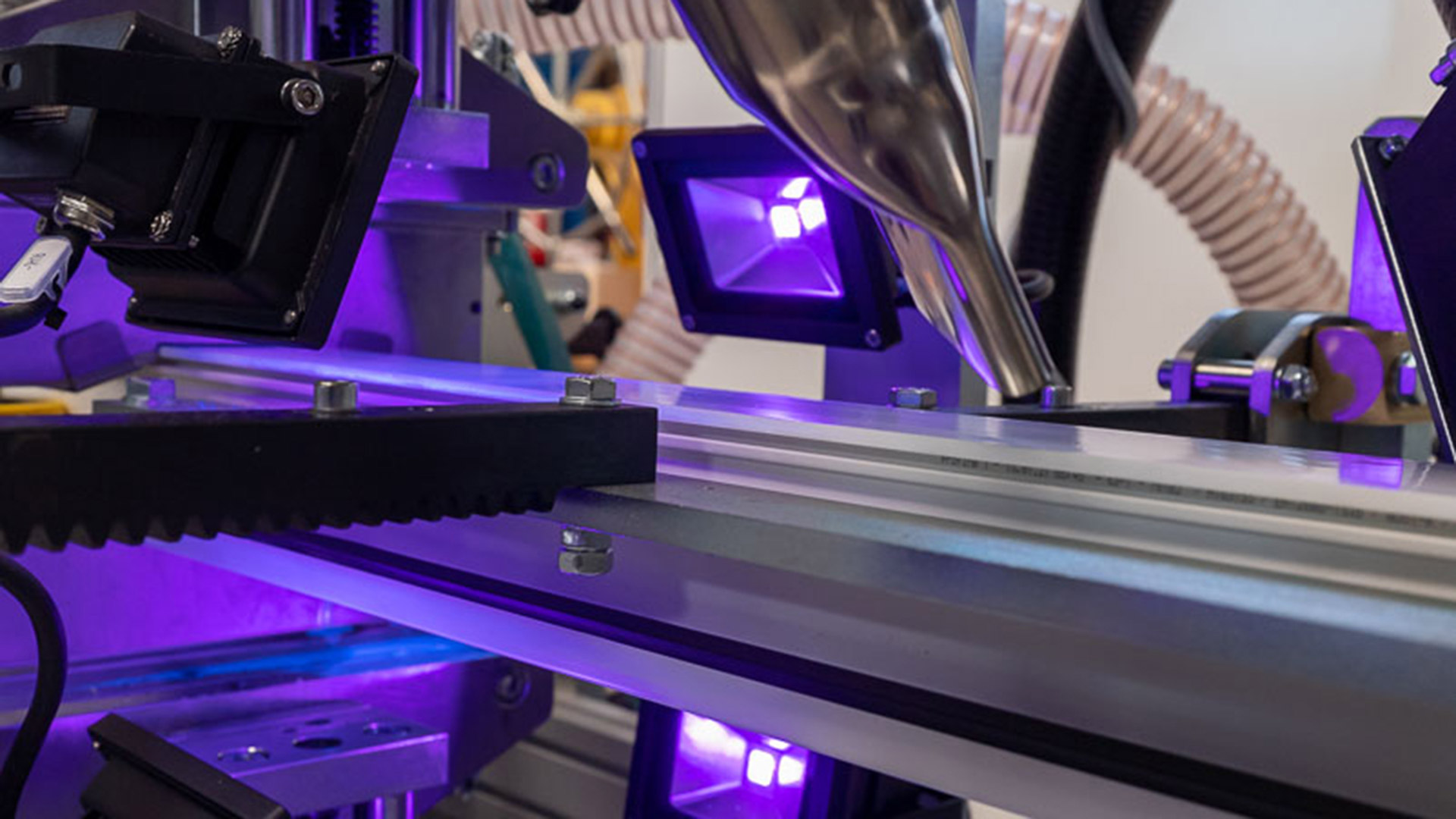 PrimeStar – reliable primer application system
The primer application system PrimeStar works with profile specific application heads that replace the traditional felt strip application. While cutting felt strips can take up to 30 minutes or more, changing a PrimeStar application head takes only 20 seconds. Apart from the unbeatably low set-up time, this system also features crucial quality advantages such as a consistently homogeneous application independent of the profile geometry. This also means a shorter drying time, enabling a higher production speed.
Find out more about PrimeStar
Optimise primer application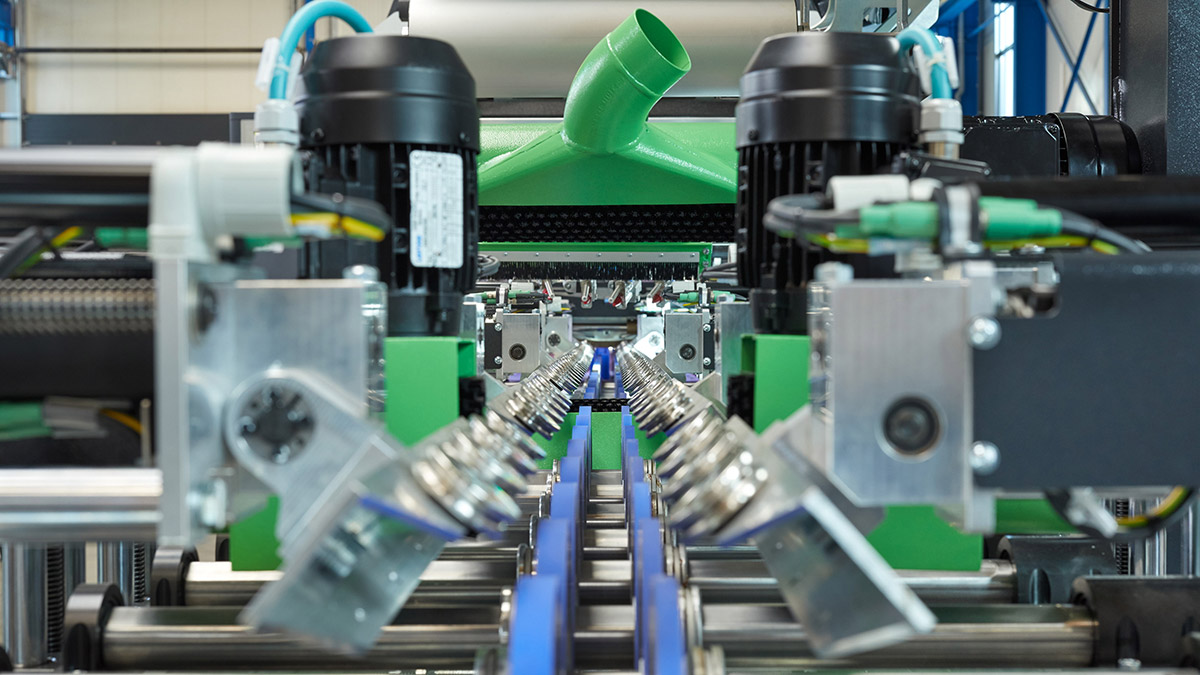 Automatic format adjustment
The automatic format adjustment offers profile wrapping and laminating lines with a classic wrapping zone, meaning considerable potential for lowering set-up times. The operator simply pushes the button and it positions the guiding rails, transport wells, primer application supports, brushes and other components.
This solution not only lowers set-up times and makes cost-effective use of the human workforce, but it also guarantees the exact reproduction of the saved, optimal settings, thereby contributing to process safety and product quality.
Discover the automatic format adjustment
Also for lines with classic wrapping zone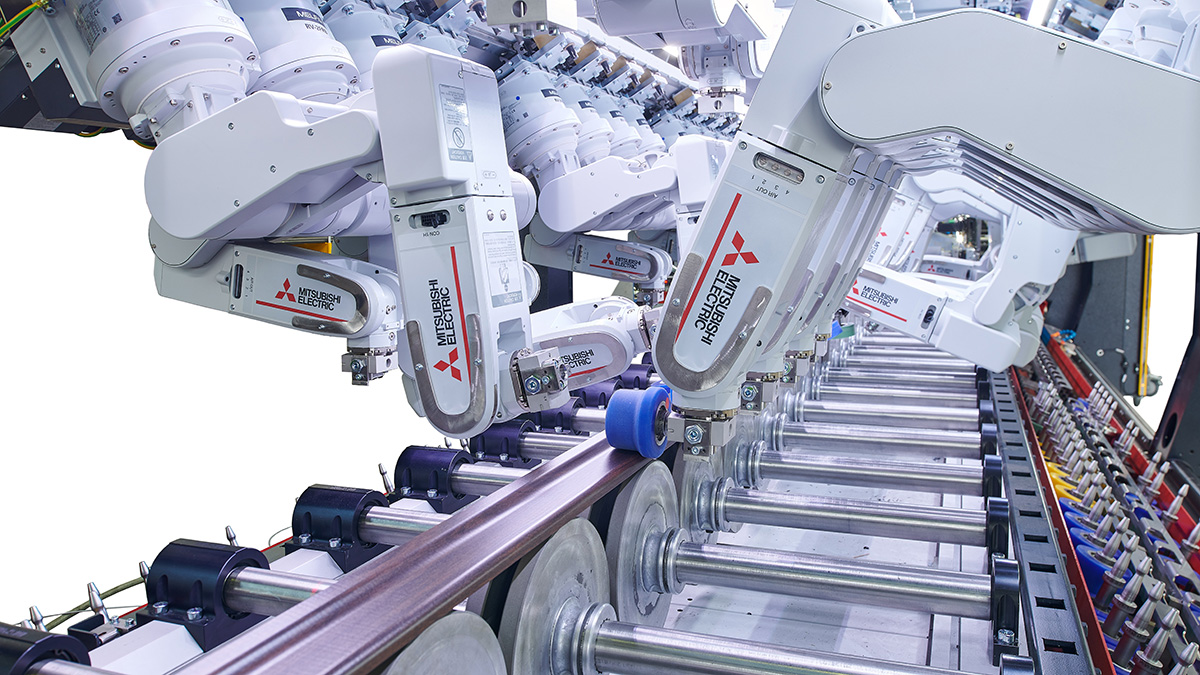 Systems for the lowering of set-up times in the wrapping zone
You can reach the maximum set-up time reduction by working with RoboWrap that features six-axes articulated robots that quickly position the pressure rollers, no matter how similar the succeeding profile geometry is. In combination with the automatic format adjustment and PrimeStar, set-up of the entire line is performed within minutes, requiring a minimum of human intervention. The positions saved as "optimal" will be reproduced exactly, even considering the alteration of the pressure rollers' shape caused by wear and tear. Adding an automatic reel changing system, the mere change of surface material takes zero minutes.
Discover RoboWrap
Minimise set-up times maximally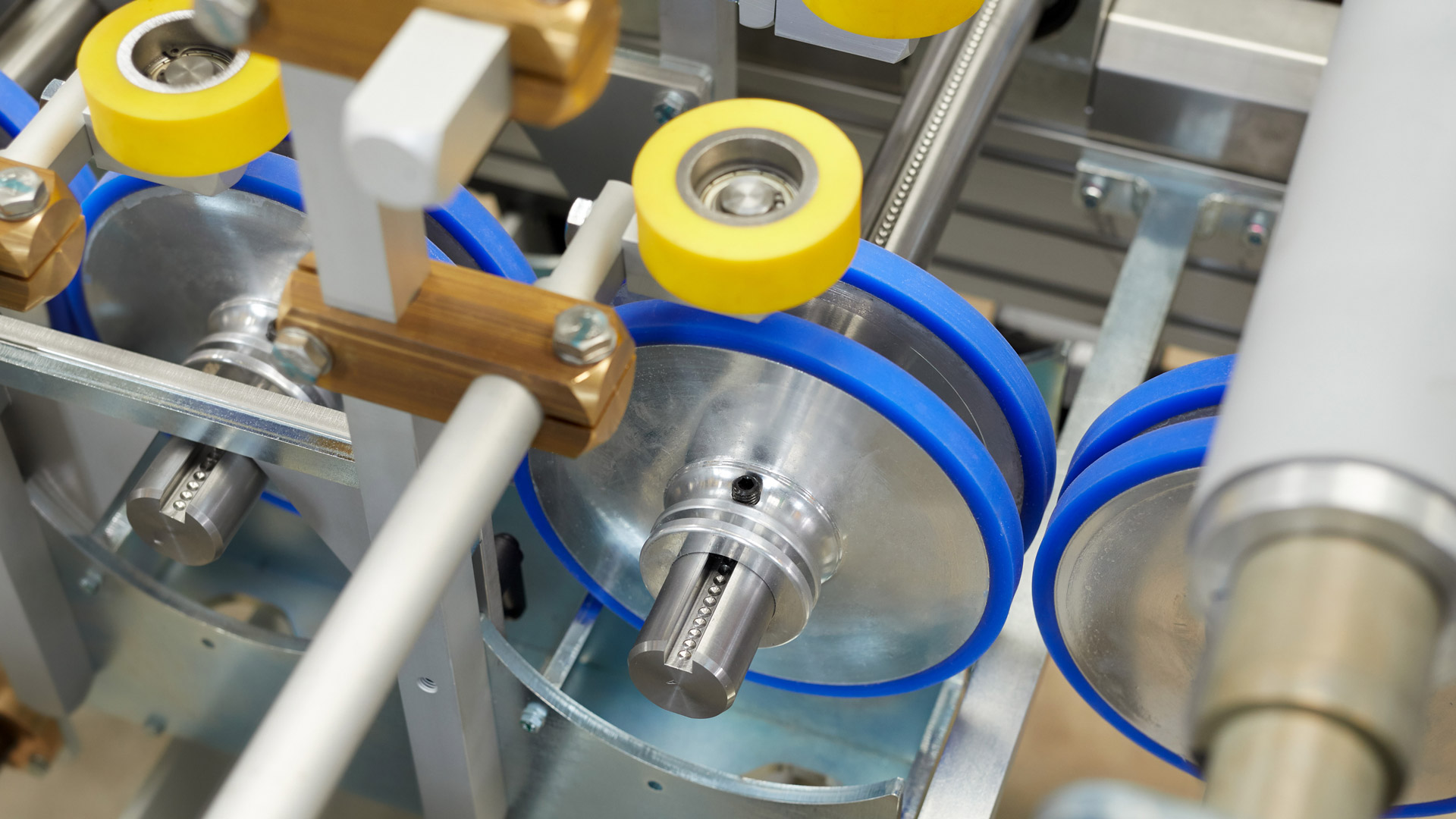 Solutions for classic wrapping zones
Duespohl also offers many smart solutions to lower the set-up times for machines with classic wrapping zones. There is the grid system for the transport wheels that ensures parallel positioning across all axes. The quick-fix system allows for a fast, tool-less positioning of pressure rollers. The central width adjustment can be added on one or both sides and is especially suitable for a quick changeover between profiles with similar geometries and different widths.
To change entire sets of pressure rollers, you can choose between quick change cassettes or the hydraulic system FastChange.
The automatic format adjustment can also be implemented in the wrapping zone enabling a motor-driven positioning of the transport wheels and – if desired – pressure roller holders. The great advantages of this solution are the time saved and the reproducibility of the settings. It allows you to save the ideal position of transport rollers for each profile.