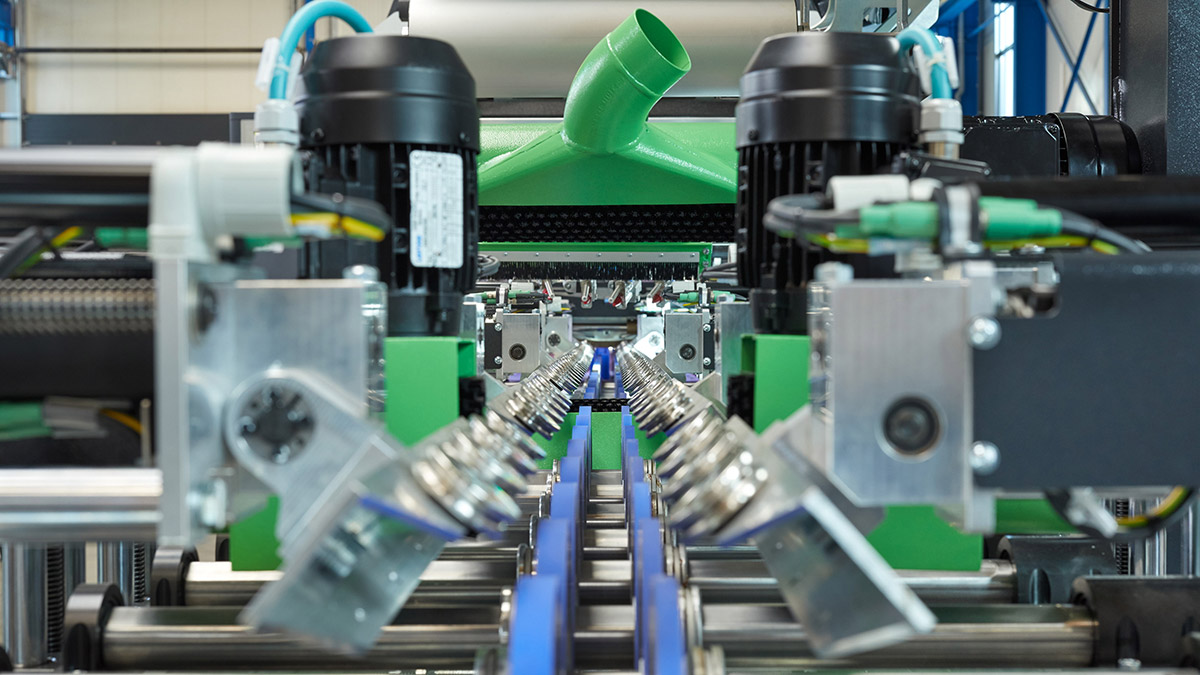 Automated solutions: more flexibility and productivity
In nearly all steps of profile wrapping and laminating of work pieces made from wood (composites) or PVC, Duespohl offers automated solutions. The more you automate your production process, the higher the process safety and the lower the need for a human workforce. This also means higher flexibility, especially when it comes to the vacation seasons, school holidays or the flu season.
A higher degree of automatization means not only significant time savings which result in increased productivity, but also a constantly high and reproducible quality of the final products. This advantage prevents costly claims that could damage your reputation.
Have a look at the case study on automation in a laminating process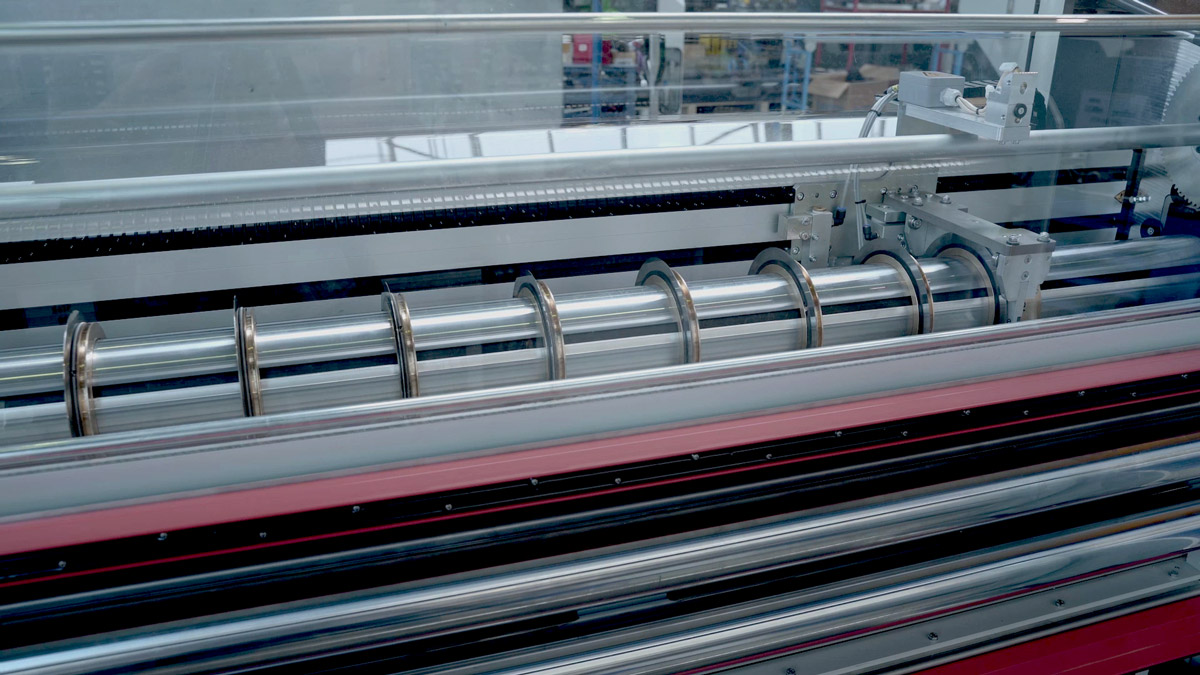 Automatic cutting machine for surface materials
You can actually benefit from the advantage of automated processes before you start to wrap - when preparing your surface material. Duespohl has developed an automatic cutting machine that works with automatic knife positioning and automatic constant adjustment of the tractive force to the diameter. The automatic positioning of the sharp disc knives improves working security and lowers the set-up times significantly. The unwinding and upwinding with constant tractive force can be adjusted to both: material that has to be rewound very tightly as well as sensitive foils which are often used in the PVC sector.




Find out more about AutoCut
Prepare the surface material in the best way possible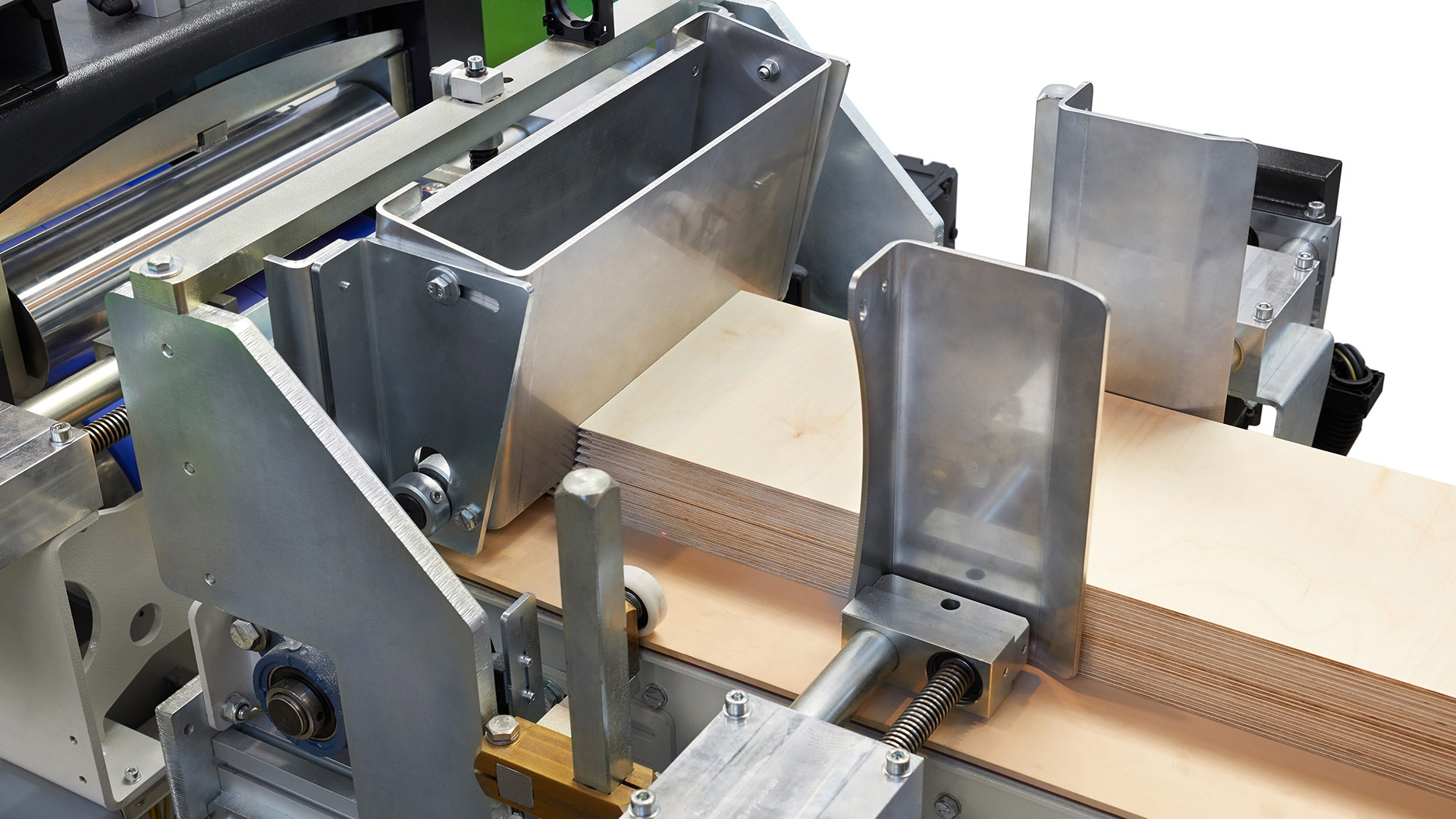 Infeed and outfeed systems

A line that has been designed in order to realise production speeds of up to 80 m/min or more can only achieve this performance if infeed and outfeed systems load and unload sufficient profiles quickly enough. Feeding the machine manually means that 20m/min are the limit. Duespohl manufactures infeed systems for stackable profiles (belt magazine), profiles with legs and work pieces for sensitive surfaces (Crossbelt).

The employee is free to focus on other tasks while output will increase significantly.
Discover Duespohl's infeed and outfeed solutions
Maximise your production speed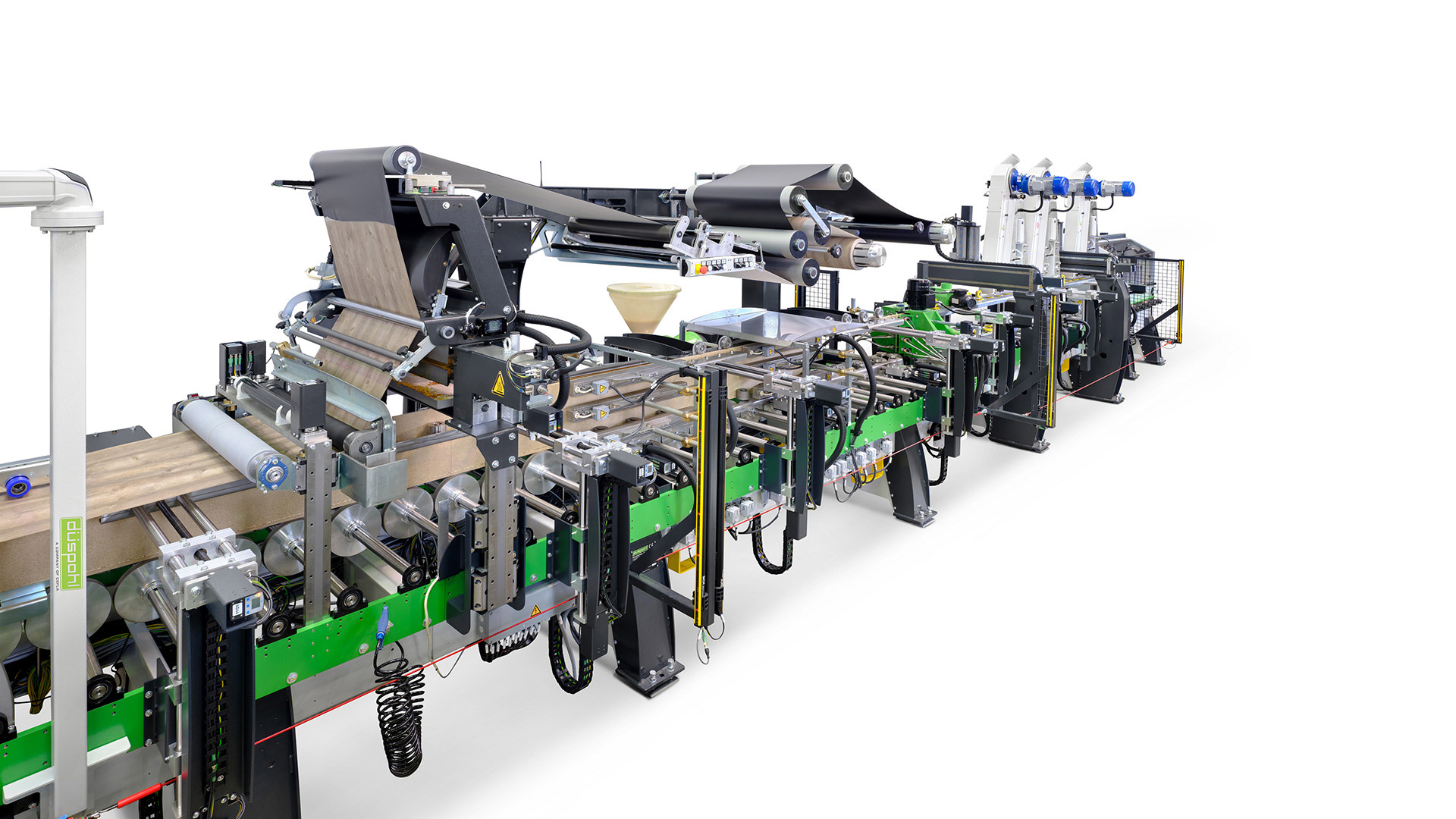 Automated solutions in the unwinding station

For profile wrapping companies, the trend towards increasing individualisation does not only means a frequent changeover between profile geometries, but also wrapping a profile with many different colours and patterns. Each changeover means not only some downtime, that adds up by the end of the day, but also a loss of foil or paper, adhesive and work pieces. In order to prevent these issues, Duespohl has developed solutions for the automatic changeover of décor reels. For the wood processing industry, we recommend ReelChange Wood, which allows you to increase your productivity by up to 33%. As for the PVC processing sector, we have developed the ReelWizard that realises batch size one: Every single profile can be wrapped with a different décor without interrupting the production. These solutions enable users to become more flexible, especially in terms of spare parts, and to increase productivity significantly. ReelChange Window is a very compact and easy-to-use solution that can be used for simultaneous foiling of both sides of the profile.
Our lines process adhesives by all suppliers so you can choose the provider based on your demands and current offers.
Discover Duespohl's unwinding stations
Avoid downtimes and boost your productivity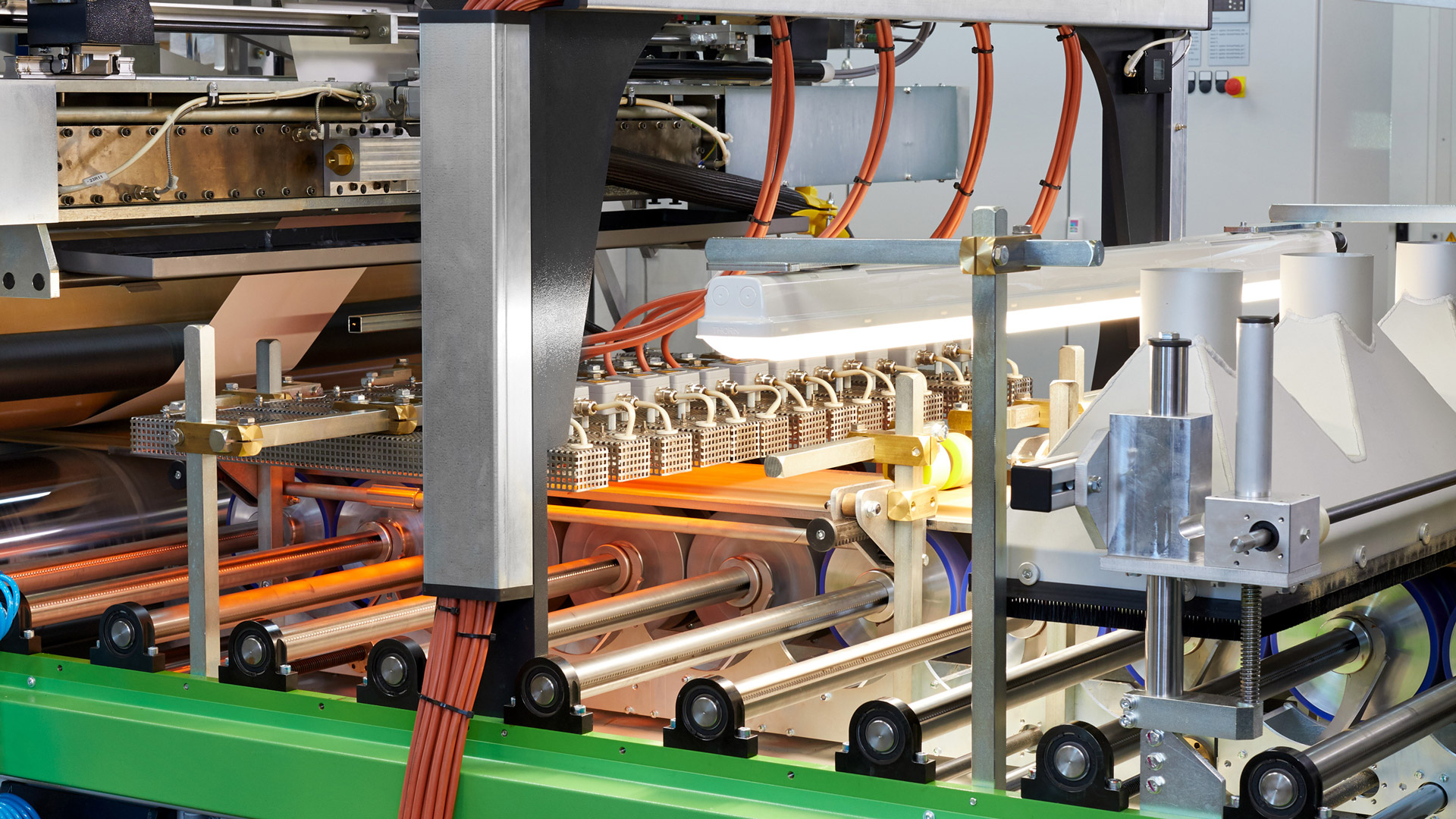 Foil and work pieces at the perfect processing temperature
Both surface material and profiles or boards need to be heated up in order to allow for a strong adhesion and high-quality surface. One prerequisite for a constant high quality is that foil and profiles will be heated up to their ideal adhesion temperature at all times. Automated solutions like our foil heating system, which adjusts automatically to varying speeds or the powerful IR beamers, that can include a temperature regulation, increase process safety and guarantee for consistent results.
Find out more about the foil heating system
Lower the expenses for adhesive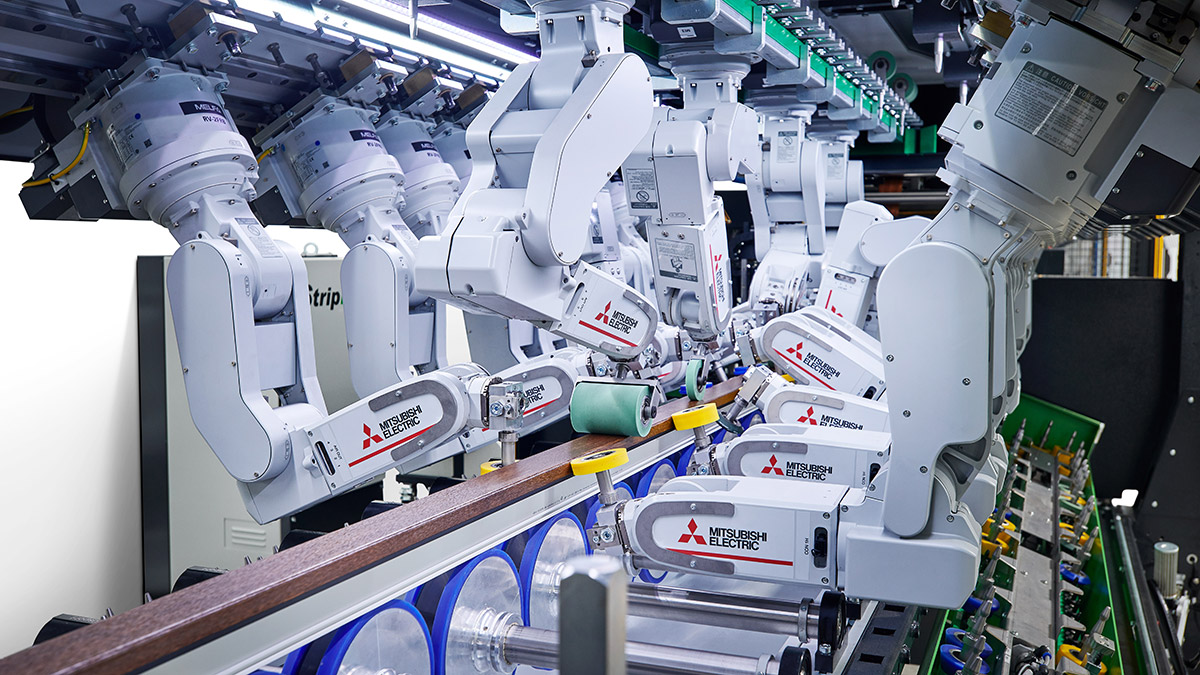 Automated solutions in the wrapping zone
For some years, profile wrapping companies have been struggling with decreasing batch sizes that have caused an uneconomical imbalance between set-up and production times. The only fully automated profile wrapping line RoboWrap features articulated arm robots that perform the exact positioning of the pressure rollers controlled by a specialised software. In the meantime, the automatic format adjustment positions the guiding rails, the brushes and other components so that RoboWrap can perform its set-up in no time. The automatic format adjustment also significantly increases the productivity of lines with a classic wrapping zone.


Maximise the degree of automation of your wrapping zone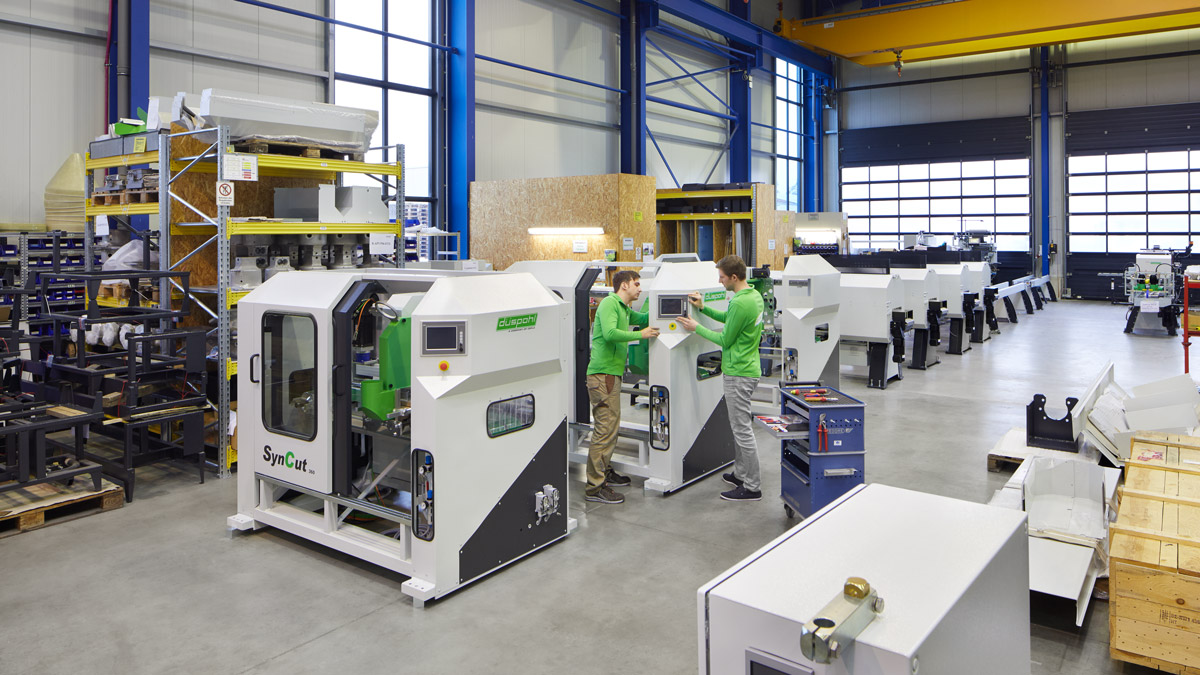 Automated separating systems
Our flying cut-off saws for the wood sector operate without profile clamping to protect the surface quality. Synchronised to the work pieces, they cut with maximum precision. Thanks to an intelligent control system, they recognise the joint automatically ,which means that the cutting point does not have to be programmed by the operator.
Duespohl also offers automated separating systems for the PVC sector that allow for faster production speed. Our "Guillotine" separates precisely and chiplessly. Of course, it also recognises the joint automatically.
Boost your productivity by adding a SynCut