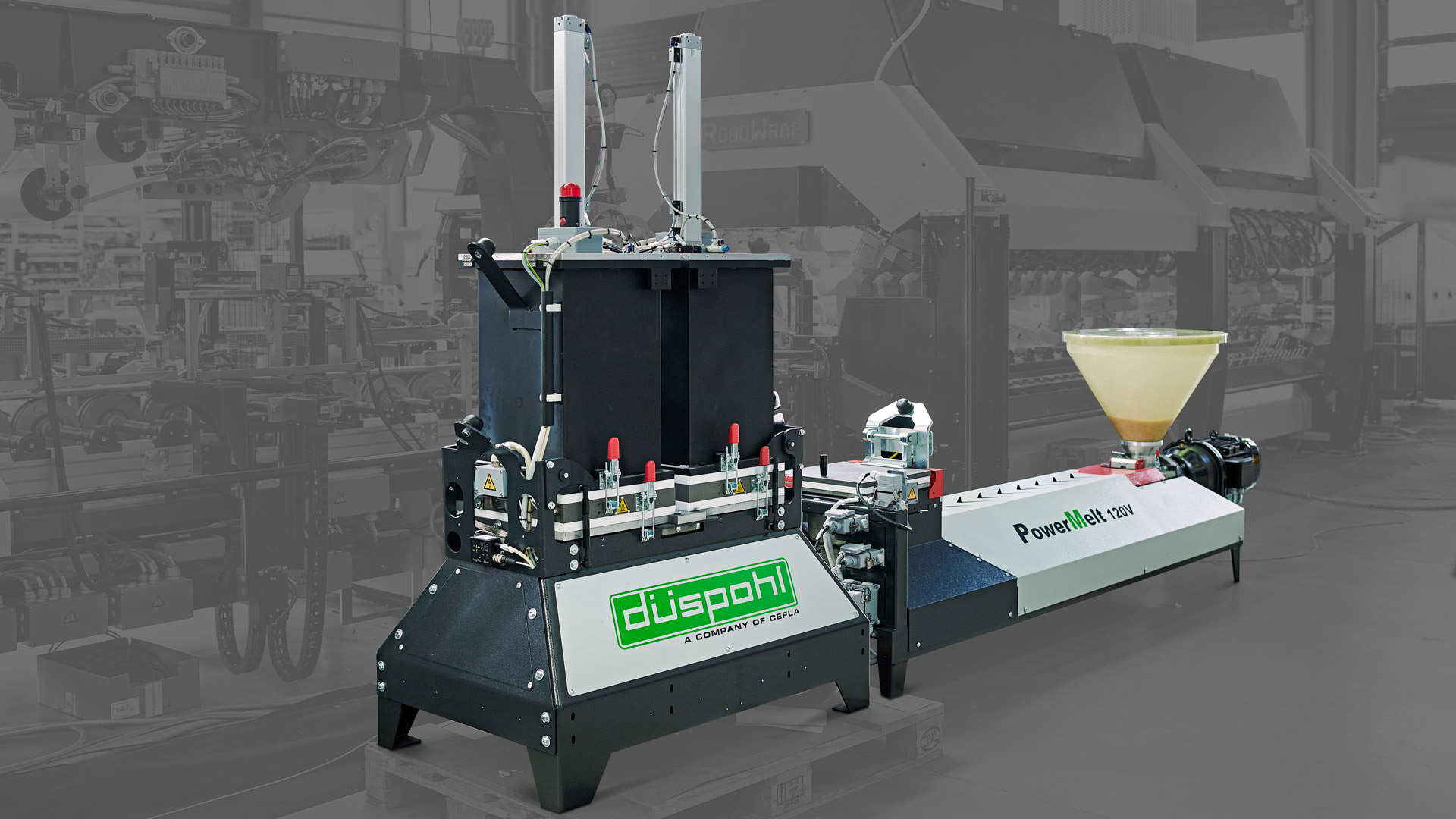 Premelter and
slot nozzle
As a high performing and essential component of every profile wrapping an laminating line as well as an efficiency boosting retrofit component, Duespohl delivers premelters for EVA, PUR and PO adhesive not to mention the internationally renowned, patented Slot Coater.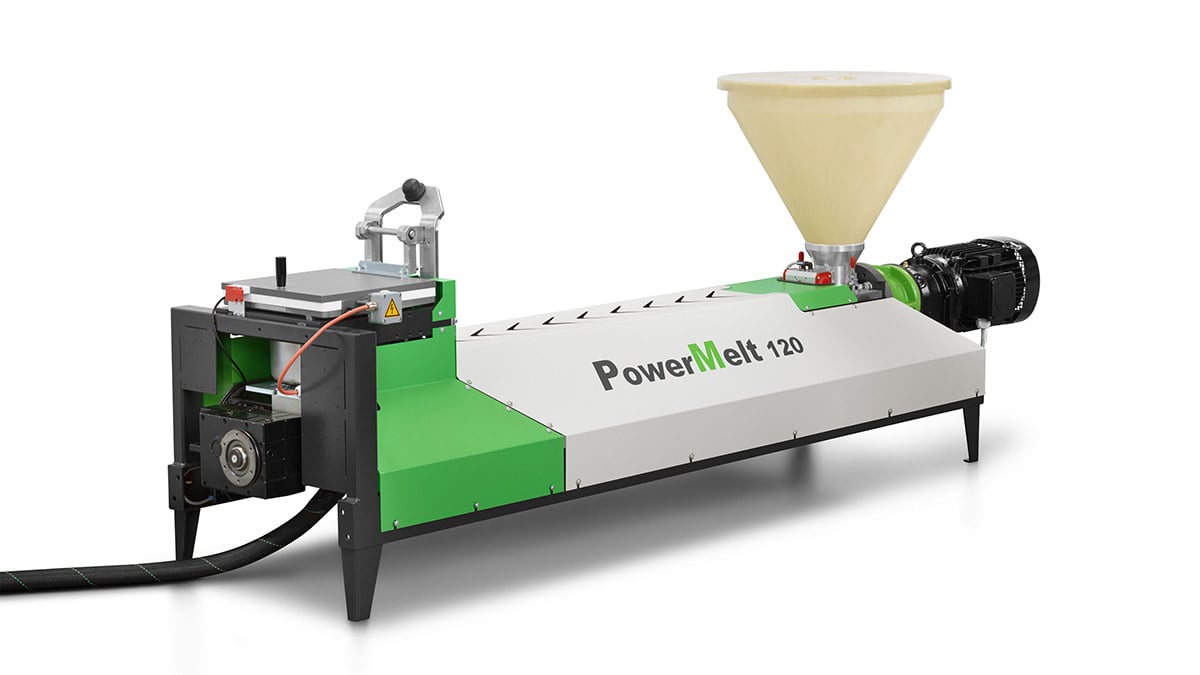 PowerMelt
PowerMelt is an extremely efficient and energy saving premelting unit for all common adhesives in granulate form.
Ideal for
MultiWrap Wood
PowerWrap Wood
MultiWrap Wide
PowerWrap Wide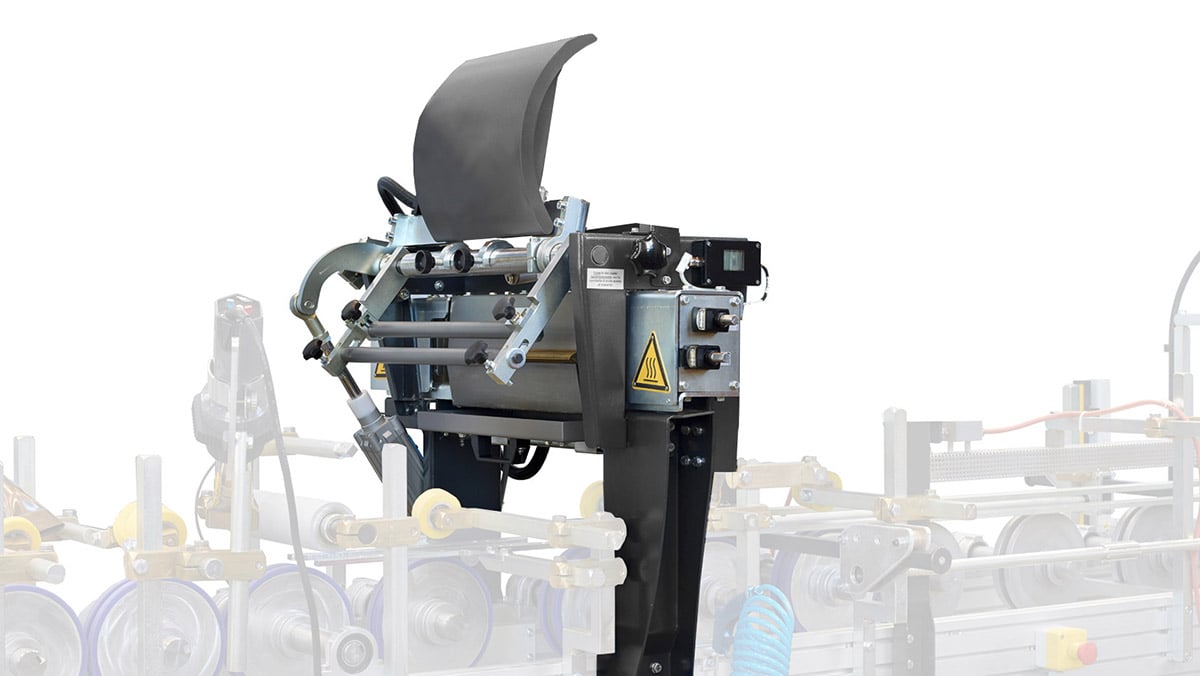 SlotCoater
The internationally successful slot coater by Duespohl is available for glue application widths from 250 to 1400 and works with all surface materials on reels.
Ideal for
all profile wrapping lines processing surface material on reels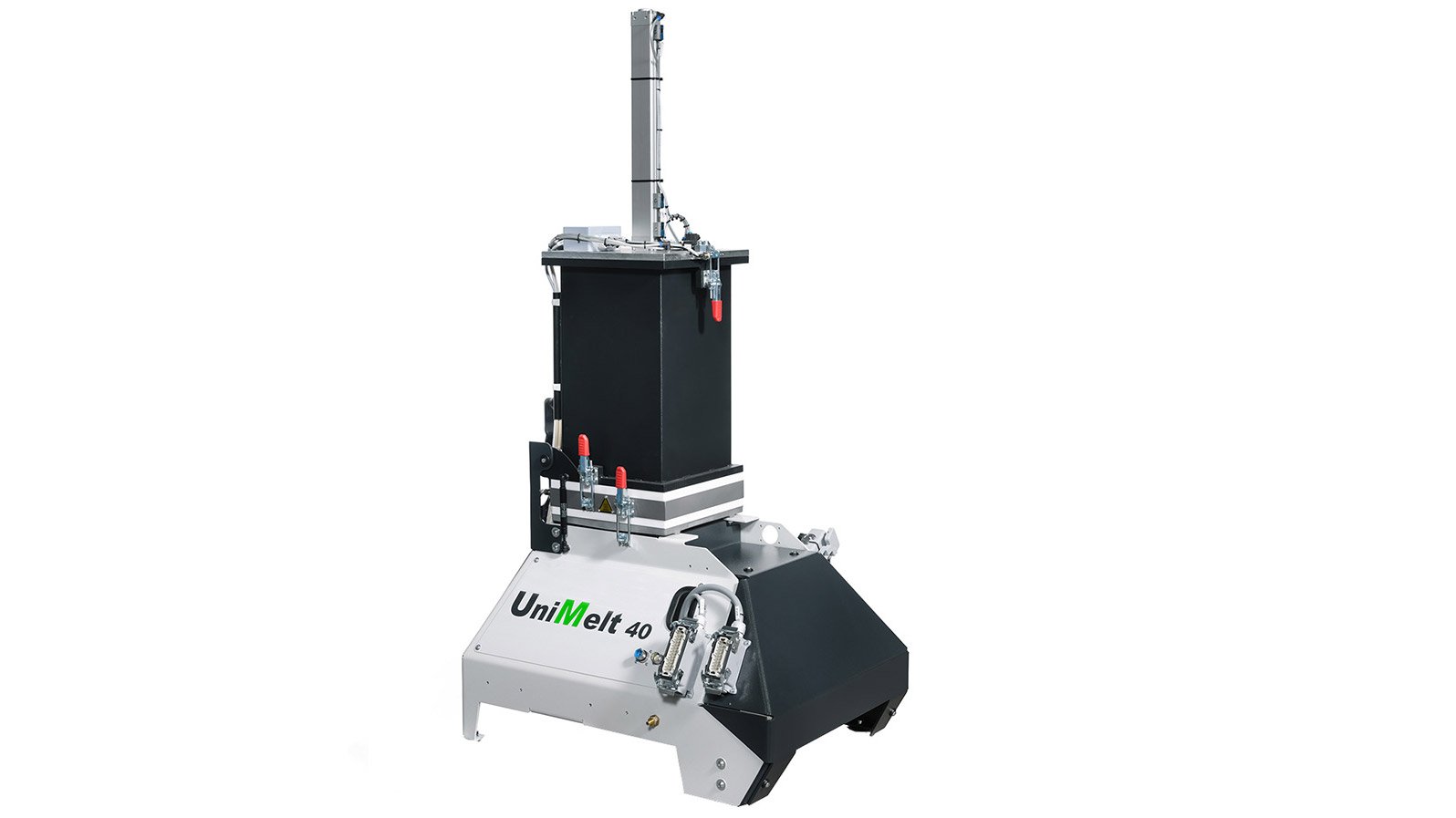 UniMelt
UniMelt can be used for all common adhesive applications; doctor blades, adhesive rollers and slot coaters. It works with EVA and PUR hot melt adhesives and processes all commercially available adhesive blocks from 2 - 20 kg or granulates.
Ideal for