How to become more flexible and independent?
With your own profile wrapping line, you'll be able to
react to customers' requests much faster

wrap single PVC bars

guarantee a reliable quality

enlarge your product range
With over 50 years of experience in profile wrapping, Duespohl is a competent partner for your project.
Making use of our modular system we will design the ideal line that corresponds to your individual requirements, benefitting from a large choice of proven and high-performance components.
Lines for the wrapping of window profiles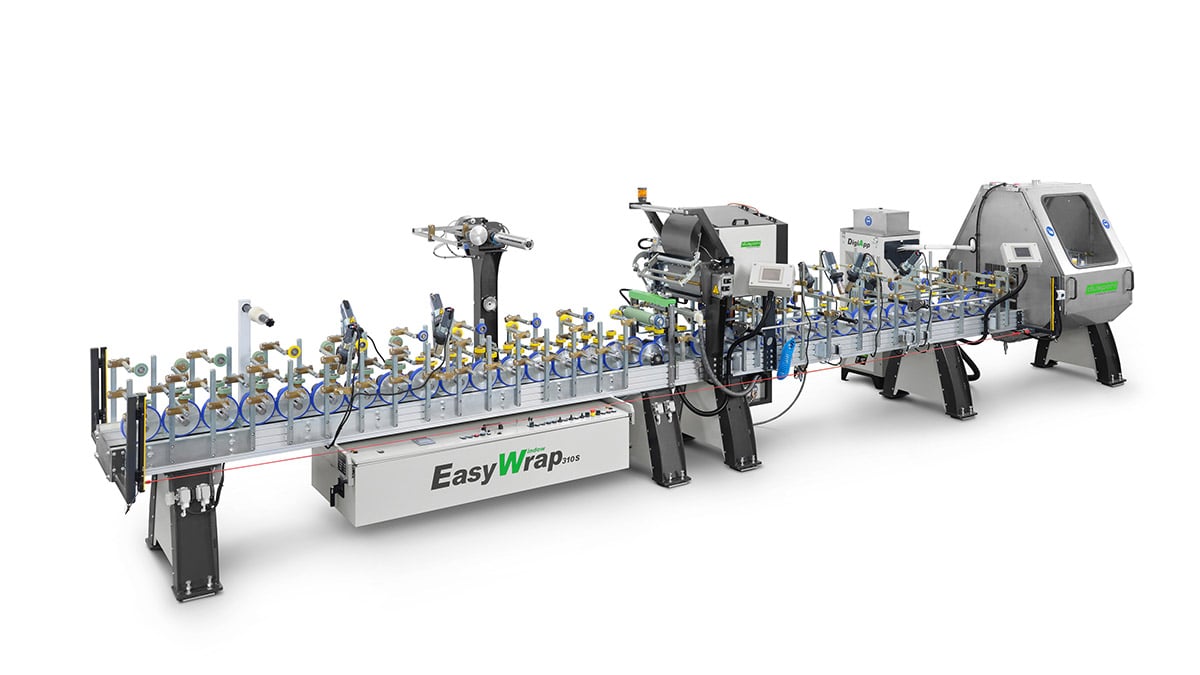 EasyWrap Window
With EasyWrap you benefit, among others, from its impressively compact design.
It is also suitable for working at a moderate pace or with an easily manageable amount of different profile geometries.
When it comes to efficiency and quality, EasyWrap offers you the same performance as all other machine types.
Ideal for
Window profiles
Window sills
Other PVC profiles
Profiles made from metal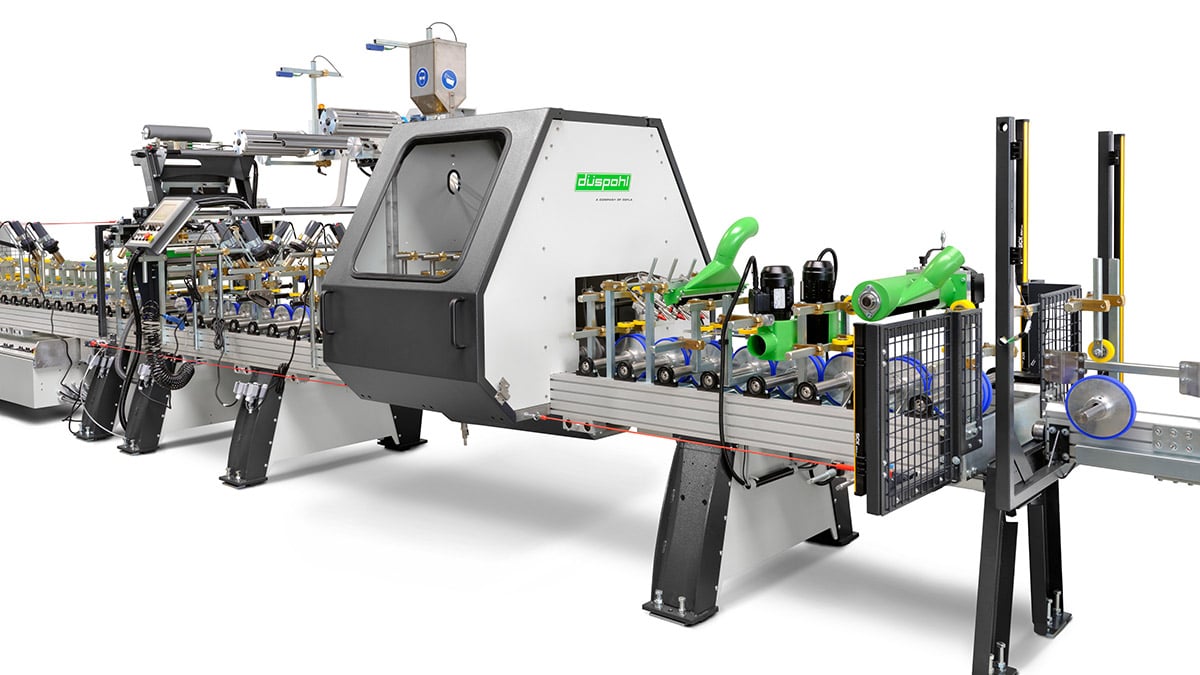 MultiWrap Window
MultiWrap is a real all-rounder in profile wrapping which offers you a wide variety of configurations.
Your individual machine configuration is always based on the requirements of your specific project.
Ideal for
Window profiles
Window sills
Other PVC profiles
Profiles made from metal
First of all, you would like to find out more about profile wrapping in general?
We recommend downloading the Whitepaper, especially for profile wrapping beginners, which explains the most important terms and basics of the process.
To find out how a profile wrapping line can boost your business, have a look at the Use Cases.
Contact us for advice or training
We offer profile wrapping trainings for beginners.
A good profile wrapping line can do its job for several decades. In order to run it for a long time without risking to lower the quality standard, it is recommended to modernise it by exchanging central components.
In this way, you benefit from the progress and evolution of profile wrapping technologies without investing in a completely new line.


Also, employing solutions by manufacturers you do not know yet, you get to know their approaches and the advantages that come along with them.
Duespohl Maschinenbau has more than 50 years of experience in profile wrapping and is specialised in solutions for low set-up times, a minimum of maintenance efforts and a maximum of process safety.
Top components to modernise existing lines
The slot nozzle, or SlotCoater, by Duespohl combines a maximum of availability with high application quality and 100% processing of the adhesive.
It has been designed to be adjusted continuously and to guarantee an absolutely homogeneous glue application.
The picture shows the SlotCoater in combination with the foil heating system FHS which warms up the surface material to the preset value independently from the ambient temperature, without risking any burnings.
Thanks to the ideal foil temperature, you save significant amounts of adhesive and ensure a high quality glue application.


UniMelt is an energy efficient premelter. It processes 100% of the filled-in glue and works without any valves nor sealings, guaranteeing a maximum of availability.
Apart from being efficient, it is also very user-friendly: New blocks can be refilled easily without interrupting the production.
All relevant parts have an anti-stick coating. Also, it has been constructed in a way that ensures that all parts that the operator has to reach are easily accessible. We offer different models depending on production speed and applied quantity.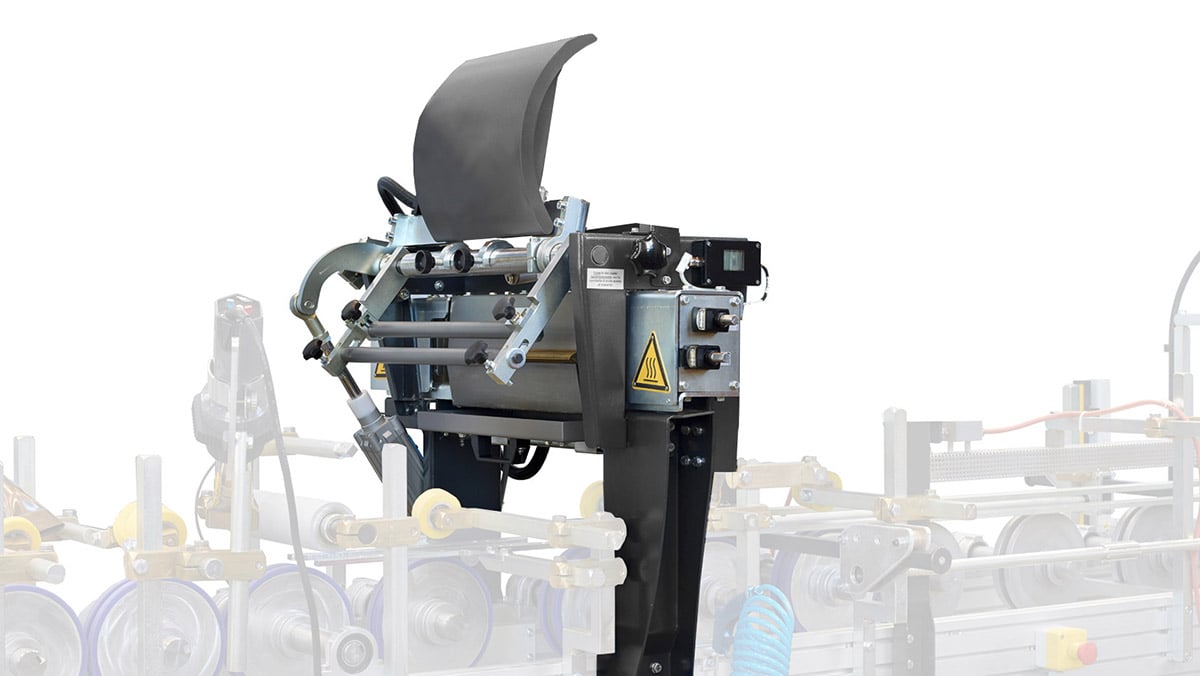 SlotCoater
The internationally successful slot coater by Duespohl is available for glue application widths from 250 to 1400 and works with all surface materials on reels.
Ideal for
all profile wrapping lines processing surface material on reels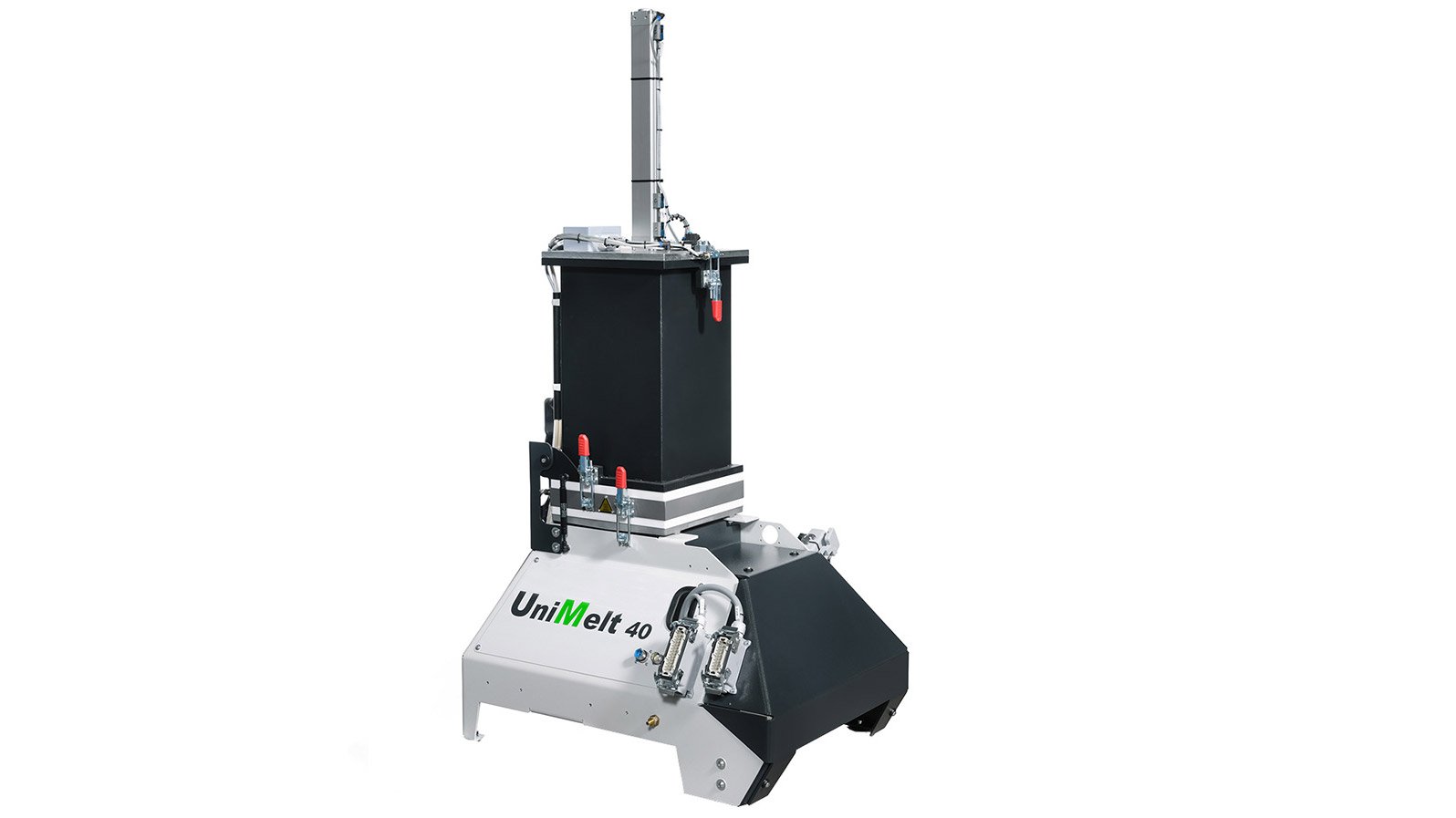 UniMelt
UniMelt can be used for all common adhesive applications; doctor blades, adhesive rollers and slot coaters. It works with EVA and PUR hot melt adhesives and processes all commercially available adhesive blocks from 2 - 20 kg or granulates.
Ideal for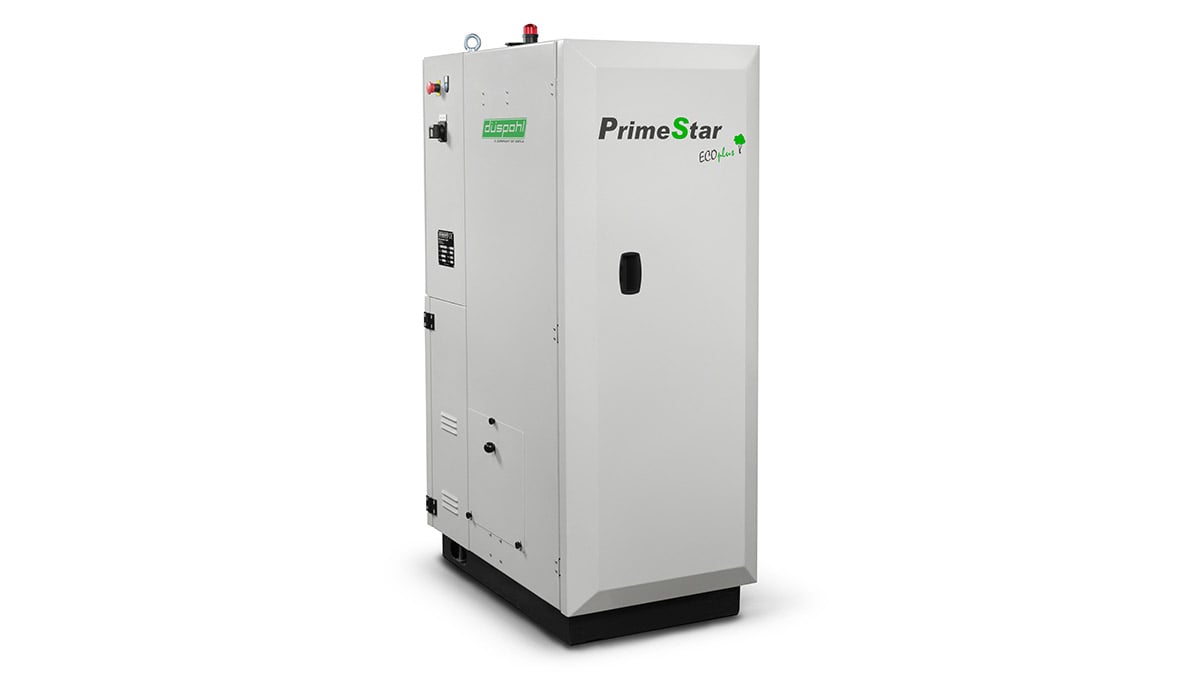 PrimeStar ECOplus
The PrimeStar ECOplus is the revolutionary application system for VOC-reduced, NEP as well as completely pyrrolidone-free primers in the plastics processing industry.
Ideal for
Window profiles
Window sills
Other PVC profiles
Profiles made from metal
For a 100% uniform primer application, we recommend the Duespohl exclusive PrimeStar. The set-up time is 20 seconds, cutting felt strips is history and the primer application heads are reusable.
PrimeStar works in every position (from top, from below, laterally…) and is suitable for all profile geometries.
To find out how to increase output and quality by upgrading your profile wrapping line, have a look at the Use Cases.
One important challenge in your profile wrapping process is the glue application?
We offer a free Whitepaper especially dedicated to the optimisation of glue application.
An upgrade is not enough? Looking for a complete new line?
Have a look at the foiling lines for window profiles.