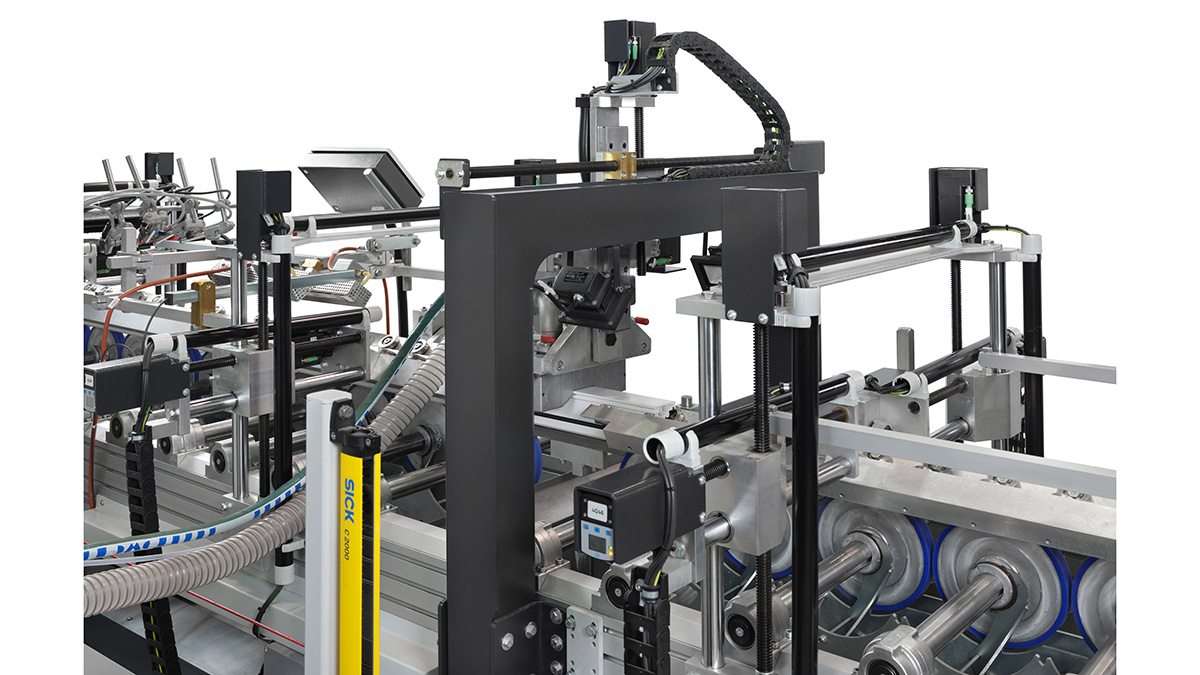 Primer application system | Duespohl
The primer application unit is a central component of PVC profile wrapping lines. Homogeneous and precise primer application sets the ground for a long-lasting high quality adhesion. Simple primer application systems without automatic dosing solutions require a lot of attention from the operator and do not guarantee reliable quality of the final product.
Primer application system: benefits for profile wrapping
Working with a primer application system that manages the dosing automatically, you do not only make the operator's life a little easier, you also make sure that you increase your process safety and keep quality constant, which will in the end prevent costly claims of already built-in profiles.
Since you do not lose primer due to dripping or excessive application, you do not only decrease on-going costs, you also lower emissions and improve the working environment.

PrimeStar ECOplus: the innovative vacuum primer application system
PrimeStar is the vacuum primer application system, especially for low VOC and Pyrrolidone-free primers.
Its set-up takes less than a minute and it works completely without felt strips. This primer application system occupies little space on the profile wrapping line. So the entire line will be shorter which makes it easier to integrate in inline processes or fit into smaller production halls.
Also, PrimeStar makes sure the primer layer will be absolutely homogeneous, independently from the profile's shape.

Primer dosing system: between saving and sustainability
Working with a primer dosing system on your profile wrapping line, you maintain constant product quality and save primer since you prevent dripping and avoid excessive application.
Since you stop wasting primer, your entire process will become not only more profitable, but also more sustainable.

DigiApp: dosing system for primer application
When working with felt strips, DigiApp is a great add-on to a new or existing profile wrapping machine:
it doses the primer automatically
it adapts to speed variations
it keeps felt strips from drying out.
Also, DigiApp monitors the solvent emissions and can save up to 500 settings. This primer dosing system has been designed in a very ergonomic way to make sure all relevant parts like the container for primer or cleaning products can be reached easily by the operator.

Could you improve your profile wrapping system by updating your primer application system or primer dosing system?