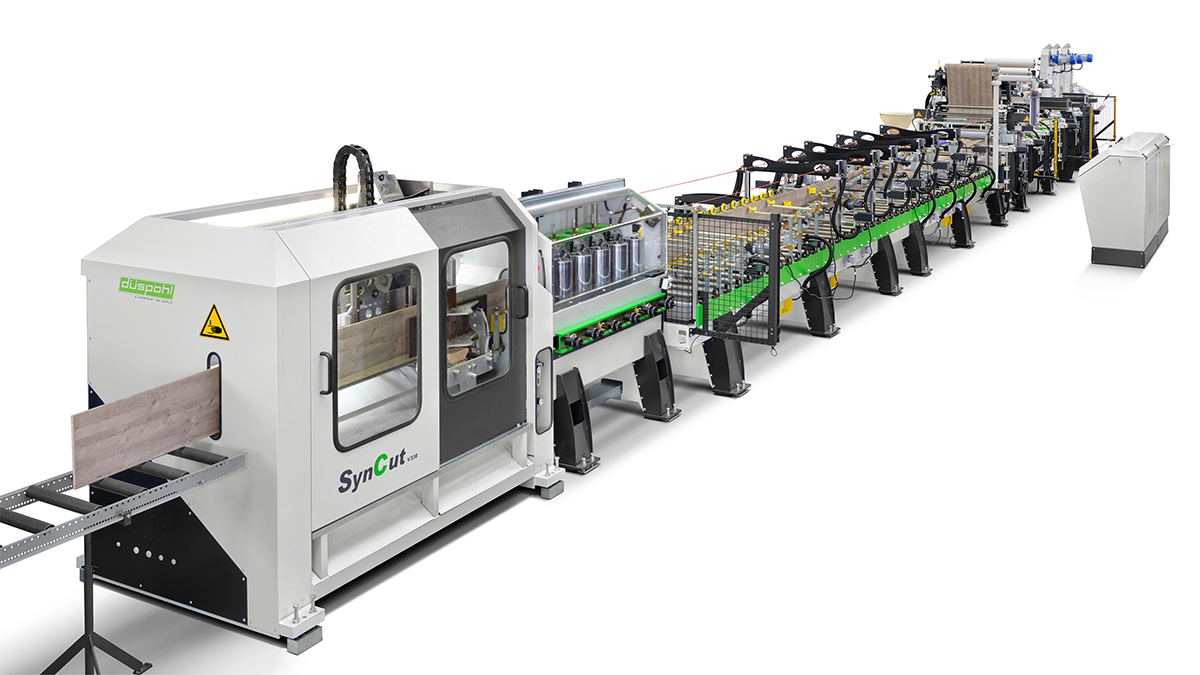 360° wrapping of drawers and furniture components
DrawerLine 300V is one of the latest developments made by Duespohl. The line is the complete solution for vertical 360° wrapping including a synchronized separating system.
Each of its components is full of innovative technologies for a remarkably high production speed and significantly shorter set-up times. Equipped with a connection to your ERP system, it is ready for Industry 4.0.

Thanks to automatic format adjustment, the machine can switch from the minimum height to the maximum height within only 6 minutes. Since set-up requires less time, more time is actually available for wrapping profiles – this investment pays off fast!
The automatic reel change means that you don't have to interrupt production due to change of decorative material either. Production speed also helps you to increase your output considerably: the machine produces at up to 100 m/min.

Since the machine equipped with the Duespohl slot coater wraps by using hot melt glue, the coated profiles will immediately be ready for further processing.

Convince yourself by watching the video and do not hesitate to contact us for further information!