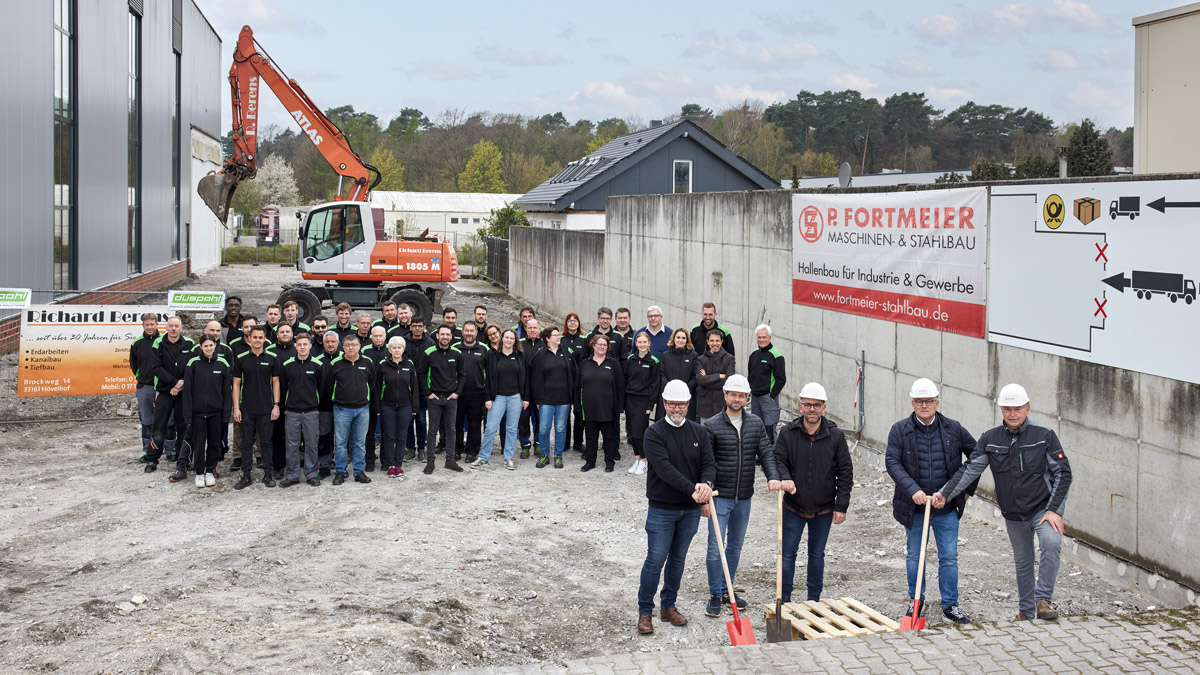 Start of building extension
Duespohl begins its building extension. This week marks the official start of construction work on our new warehouse, plus two offices in Schloss Holte.

Thanks to continuous, sustainable growth, Duespohl needs to make room for increased production volumes. A new modular shelf system including automated warehouse management will contribute to greater efficiency. A further aim of this project is to improve building sustainability with LED spotlights, a new heating system and solar panels also contributing to more ecological production methods.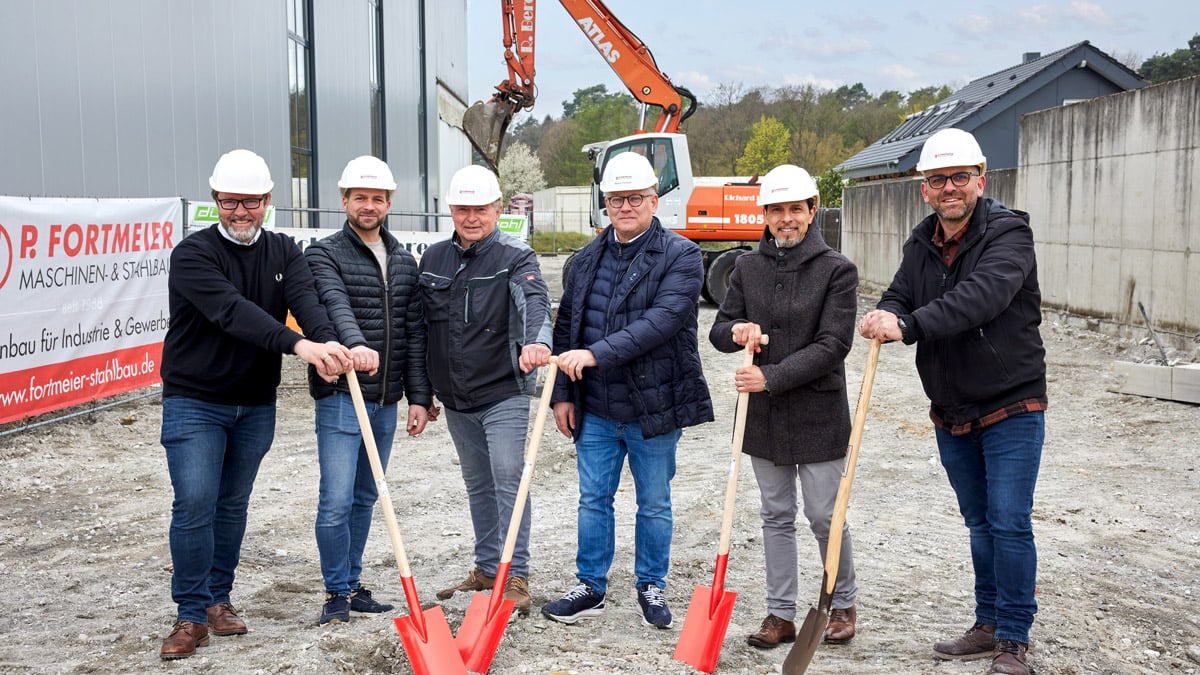 Photo: Andreas Flöter (Düspohl, General Manager), Nils Ewald (Fortmeier Industriebau), Richard Berens (Tiefbau Berens), Markus Fortmeier (Fortmeier Industriebau), Francesco Mura (Cefla Finishing, Industrial Director), Osvaldo Ratzlaff (Düspohl, Purchase & Warehouse Management)