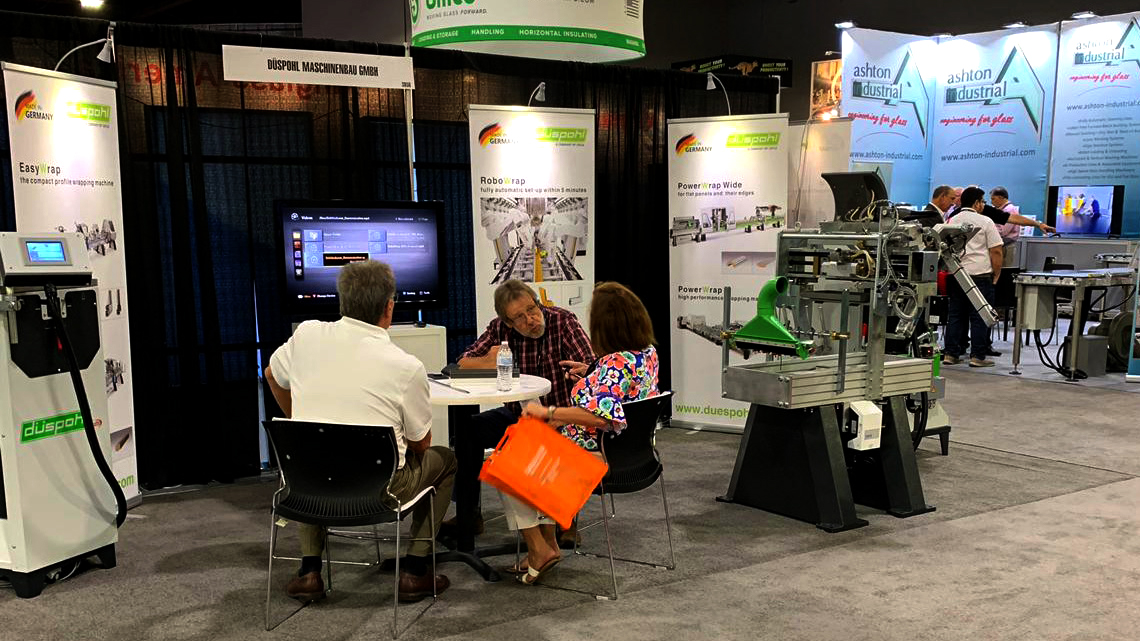 Duespohl has scored a touchdown with automated solutions
At Glassbuild 2019, Duespohl scored with automated solutions for profile wrapping. Especially the fully automatic RoboWrap caught the visitors' attentions.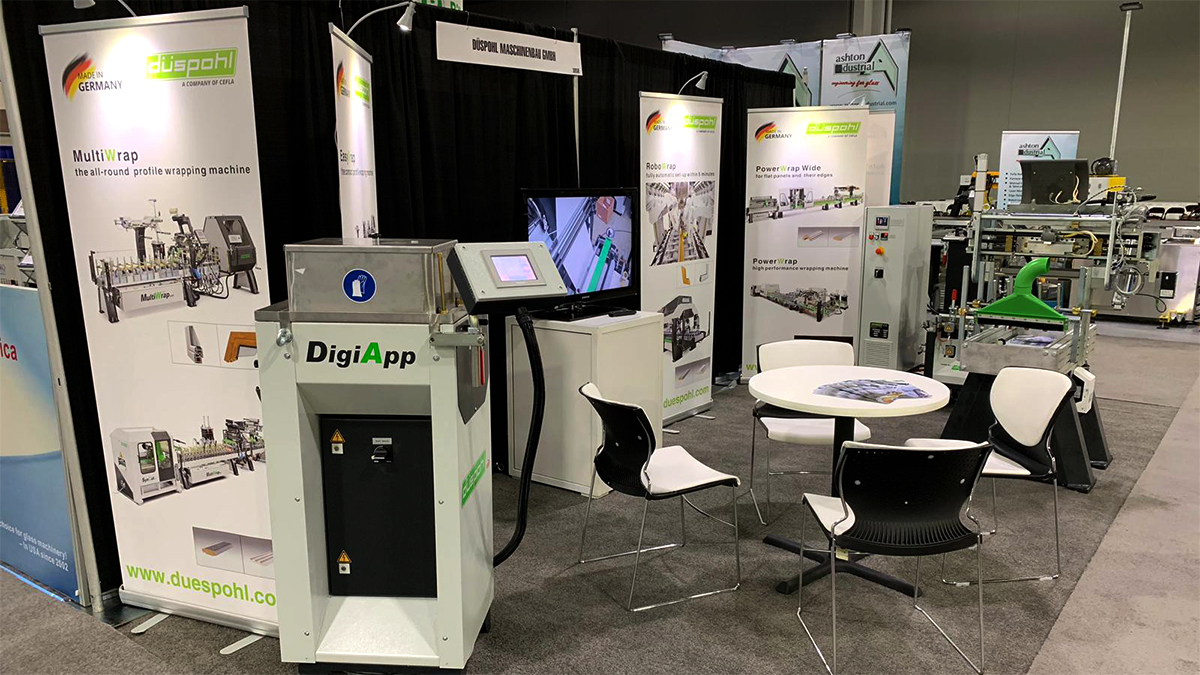 In our booth, we showcased three top retrofit machine components: UniMelt, SlotCoater and DigiApp. "We see a large potential for automatisation technologies in the North American market", resumes Andreas Jaeger, Duespohl Sales Manager for the US and Canada. Many processes for which Duespohl offers efficient automatic solutions are still being operated by manpower.