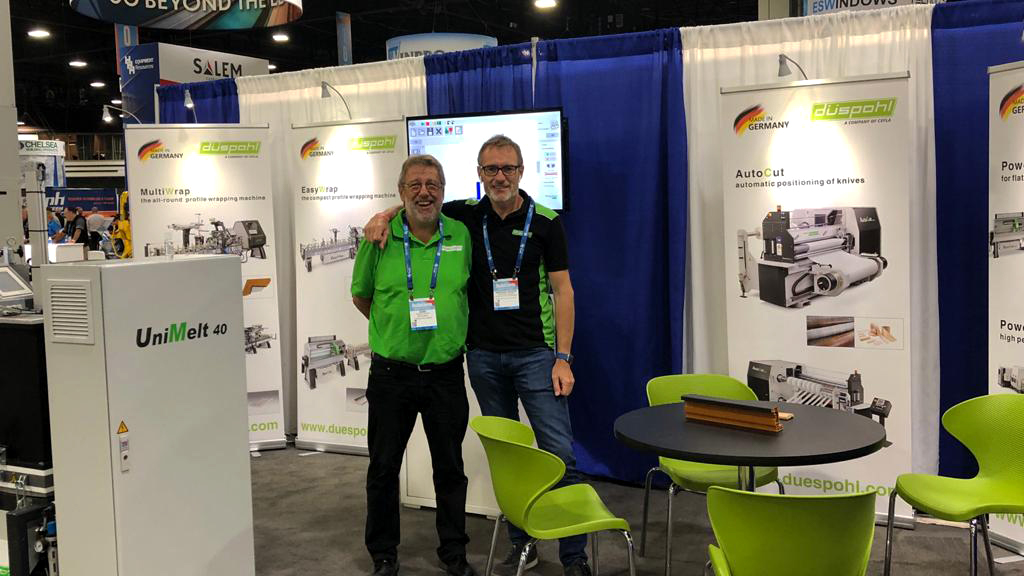 Duespohl gets back to business in Atlanta
We could not wait to get to see real people again and discuss efficiency boosting and process safety increasing profile wrapping solutions with new and known customers.That is why we wrapped up three top foiling components (Slot Coater, Foil Heating System and UniMelt), applied for permission to enter the States and happily arrived at the Georgia World Congress Center to join the GLASSBUILD Fair 2021.

Our trip to North America confirmed that - although video conferences are useful tool - they do not replace real life encounters and conversations. The market still shows great interest in advanced automated foiling solutions made in Germany

Many thanks to visitors as well as organisers and let's hope that this was only the start to more travelling and exciting fairs.