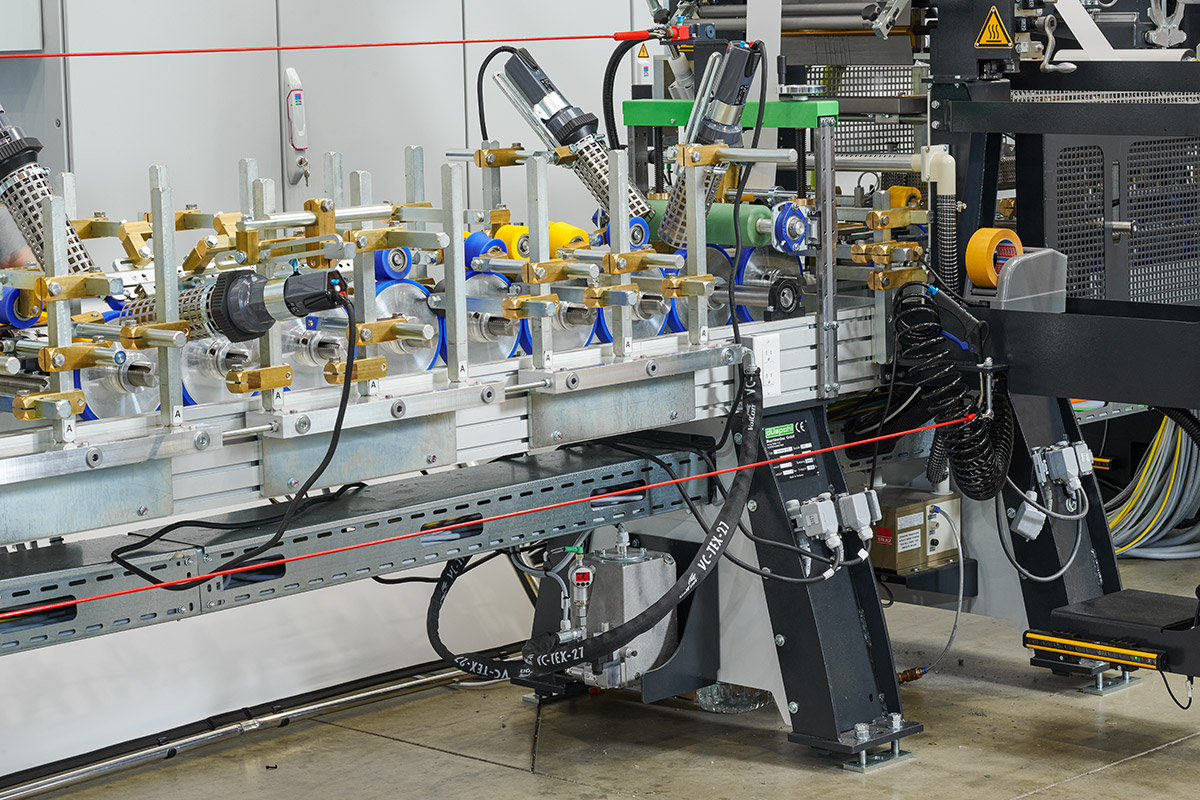 FastChange - for a quicker set-up | Corporate News Düspohl
Changing from one profile geometry to another is one of the most time consuming challenges in profile wrapping. In order to help its customers optimise their process and achieve high productivity, Duespohl has developed many solutions to reduce set-up times. The latest one is FastChange - a new system to speed up the preparation of the wrapping zone.

FastChange is a hydraulic system that locks the pressure roller holders centrally and securely. The idea is to work with one set of bars for each profile geometry. To help the operator identify the bars for each profile and position quickly, they are marked with colours, letters and numbers. Special racks help to store the bars efficiently and make the changeover more ergonomic and efficient.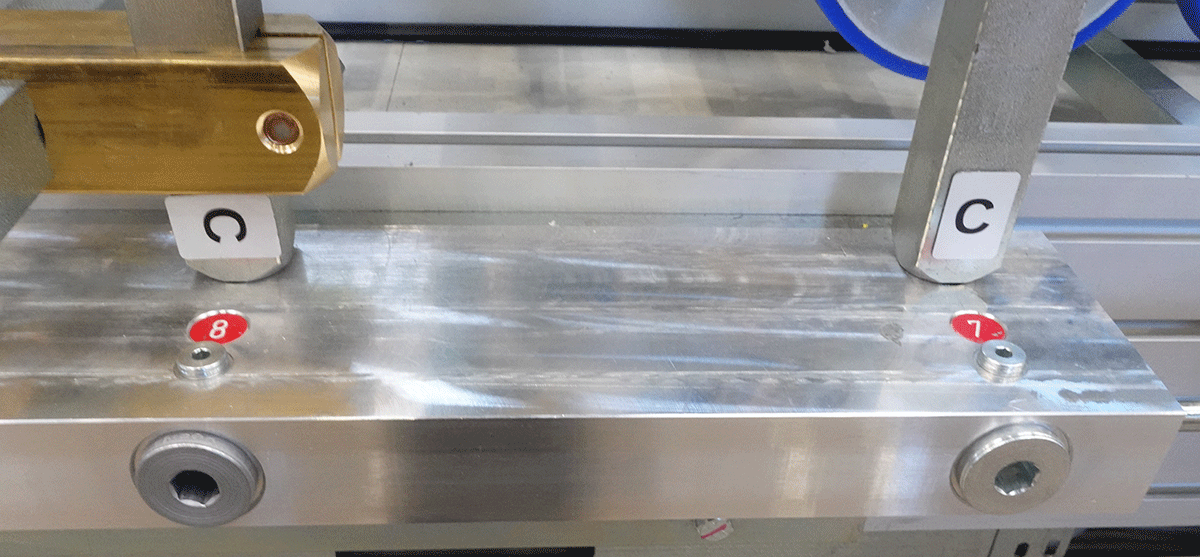 Your advantages:
significantly shorter set-up times
higher output and productivity thanks to faster set-up
reproducible settings, independently from the individual operator's skills
Watch the video to find out more and contact us for further info.