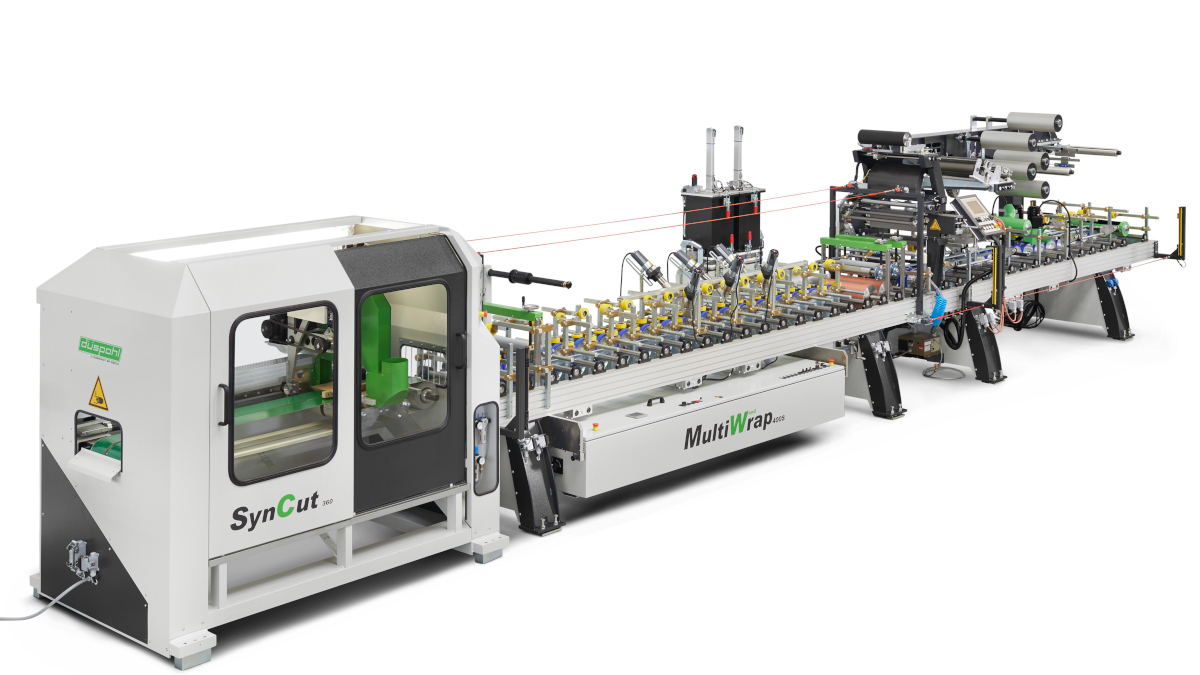 Fast set up and easy handling | wrapping machine for drawers
DrawerLine250H by Duespohl is a special configuration of our multi-talented MultiWrap Wood. It performs horizontal 360° wrapping of drawers and similar work pieces at a high pace and producing great quality.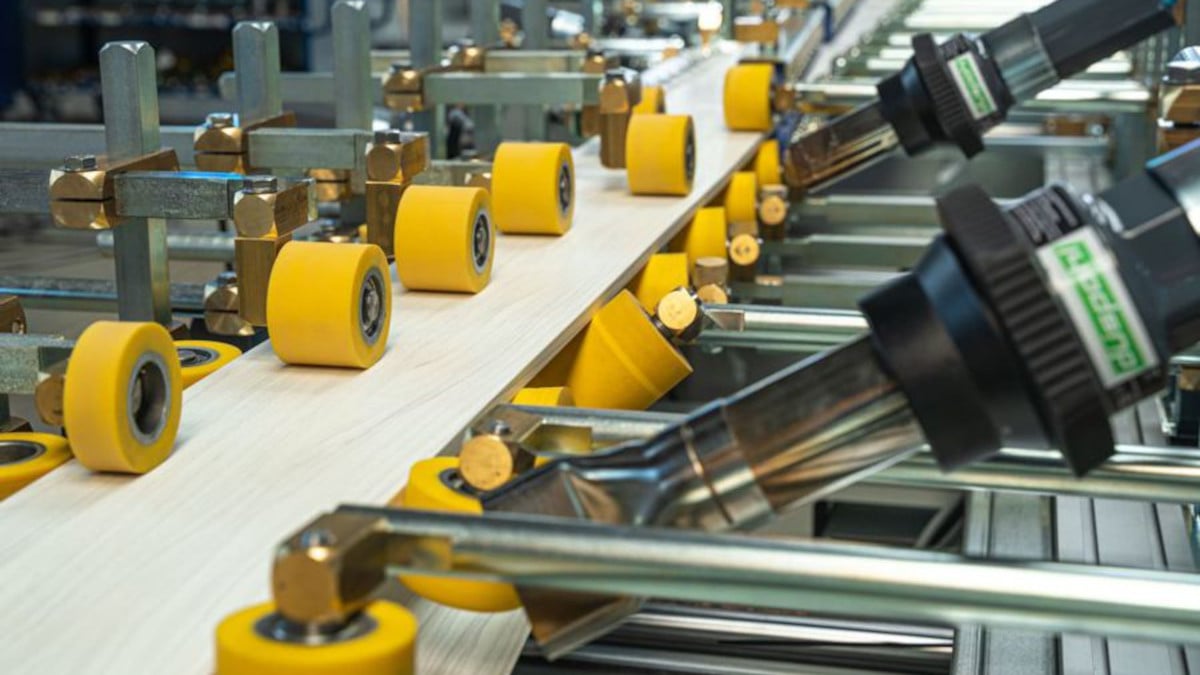 The central width adjustment reduces the set-up time between two horizontally driven profiles with different heights to a minimum. There is no need to force them into an upright position, torsion will thus be avoided and the handling will be much easier - at a speed of up to 80 m/min!
Subsequent to the wrapping zone, our SynCut delivers a perfectly synchronized cut. The more flexible cutting range enables the wrapping of various profile geometries in the same machine.