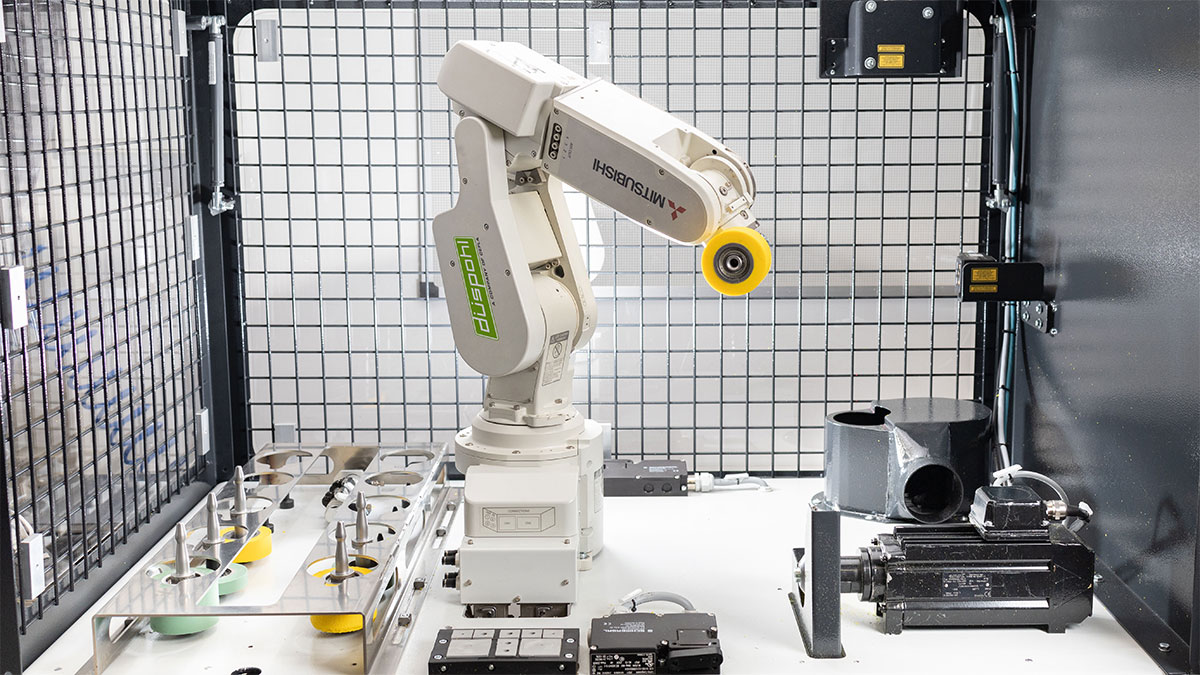 RoboGrinder represents Duespohl at the Hannover Fair
We have already presented the project aiming at the integration of artificial intelligence in profile wrapping to define the set-up of the wrapping zone. This fully automates the part of the process for which the line is responsable. However, what happens if the set-up requires a pressure roller which is not included in RoboWrap's magazine?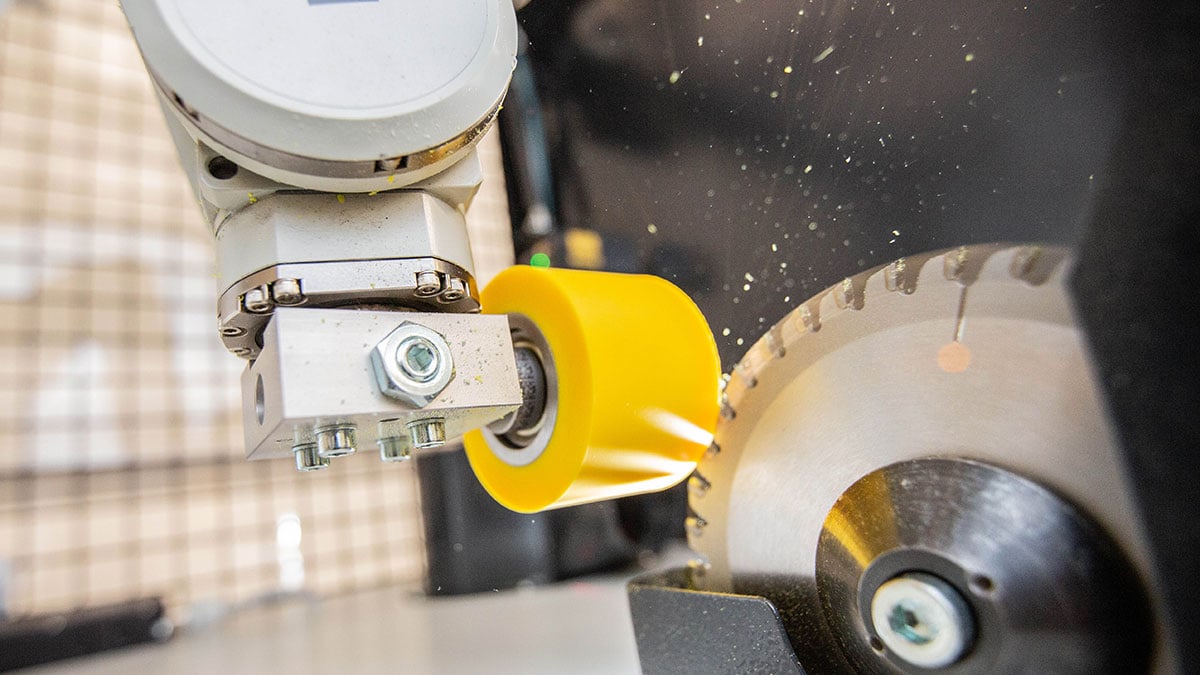 To make sure, our customers won't lose any time, the scientific institute Fraunhofer IEM has developed RoboGrinder in cooperation with Duespohl. RoboGrinder is an AI based solution to automatically grind pressure rollers for the profile wrapping process. Using Artificial Intelligence the system works 40% faster than conventional methods.
"Our customers from the building elements and furniture producing industries, produce many different geometries on their foiling lines, including very low batch sizes. They need to react quickly to new orders. The smart grinding system is an important step in the automation of profile wrapping. In cooperation with the Fraunhofer IEM, we transform the protoypes to actual products", explains Uwe Wagner, General Manager of Duespohl.
You could see RoboGrinder live from May 30th to June 2th, 2022, at the Hannover Fair, Booth of Fraunhofer Gesellschaft, Hall 5, Booth A06.