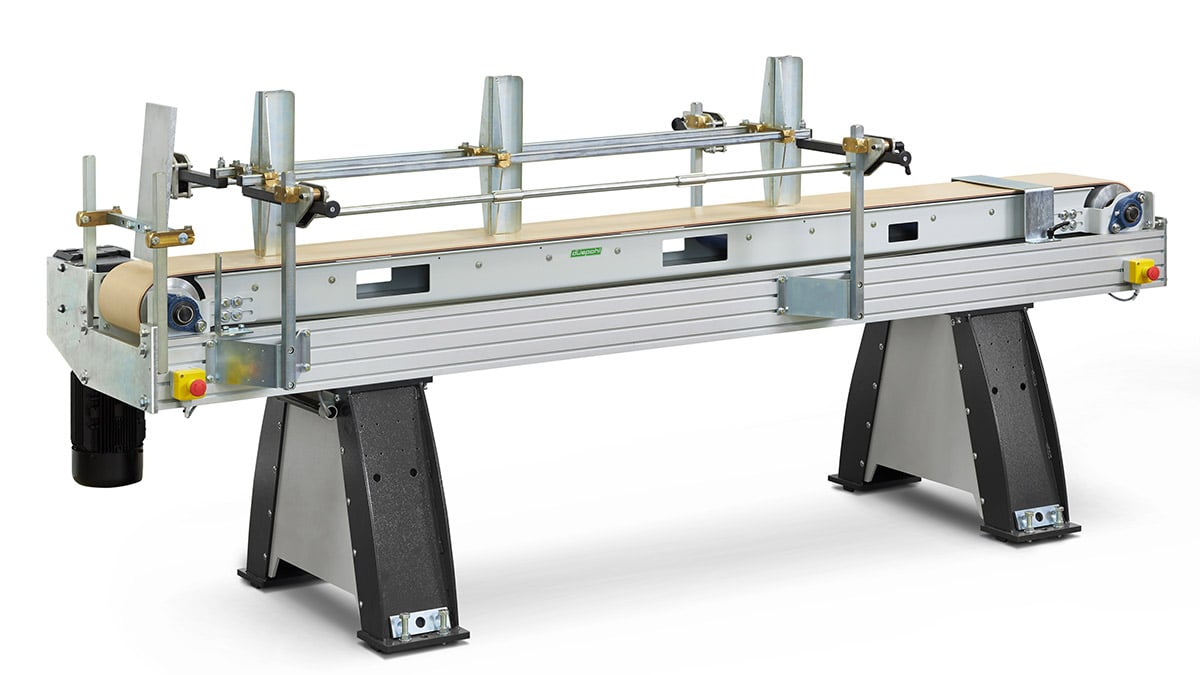 The infeed-belt is our solution for the automatic infeed with stackable profiles.
Ideal for
Drawers
Plinth panels & skirting boards
Other profiles made from wood (composites)
Pannelling
Doors for furniture and kitchens
Panels and boards, wood & PVC
Furniture bodies
Parquet
Would you like to receive a free consultation to find out if the infeed belt system is the solution you need?
Contact us for a non-binding, first conversation.
We produce this infeed system for profile wrapping lines in the lengths 2600, 3000 and 4000.
It features a control system that can generate or close gaps between the profiles, depending on the project's requirements.
An automatic infeed system enables higher speeds and process safety. It also makes sure you can maintain productivity when staff is currently not available. Closes gaps between the profiles

Lateral arresters can be positioned to make sure that profiles will always be introduced centrally into the machine
Employing automatic infeed and outfeed systems, one operator will be free for other tasks that cannot be automated

Enables creation of gaps if required

Especially suitable for connected lines, for example in connection with moulding machines (drawers, frames,...)