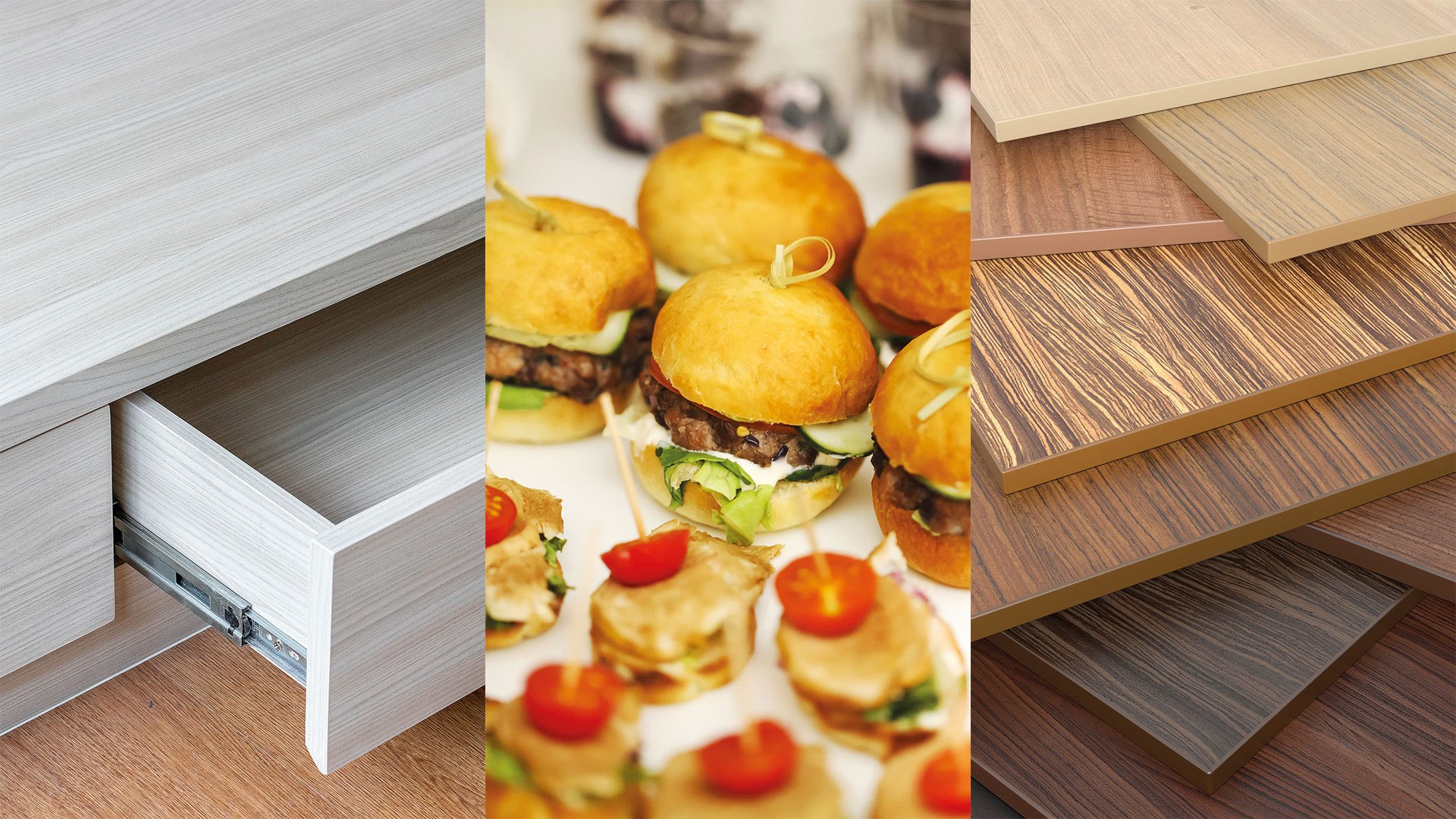 Tech Together
October 18th-20th
Thanks a lot for visiting Duespohl during the Tech Together week! We are very glad about the great feedback and the many exciting conversations. Looking forward to meeting you here the next time!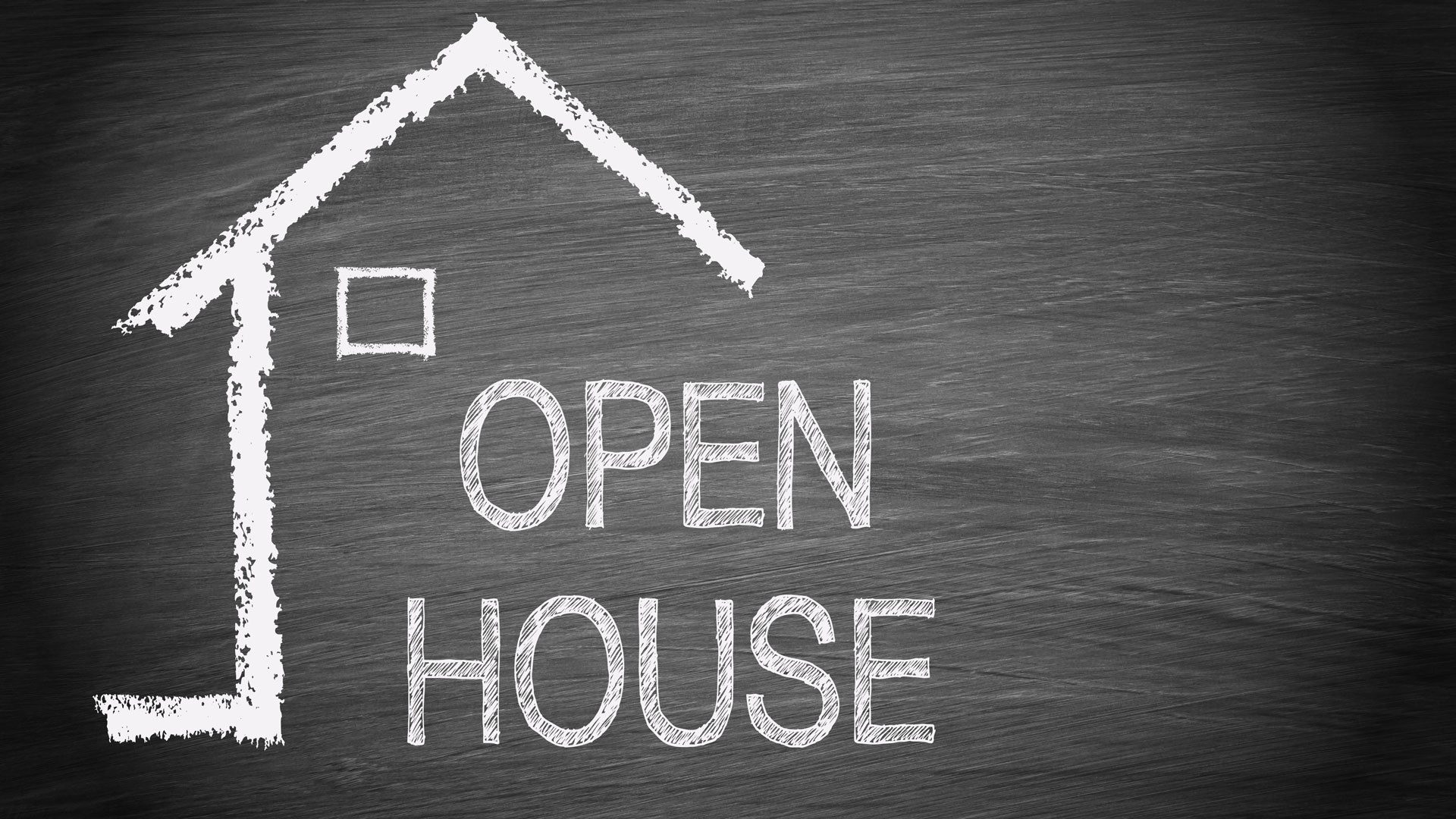 Tech Together - the idea
The decentral open house event Tech Together was held for the first time in 2021. It was organised by several machine engineering companies in the East Westphalia area (located between Hanover and Dortmund) trying to offer an alternative to the large fairs that had been cancelled due to the pandemic.
Düspohl joins the Tech Together in 2022 and looks forward to presenting you exciting solutions for profile wrapping and laminating.
We are looking forward to your visit in Schloss Holte.
Düspohl's new technologies presented at TechTogether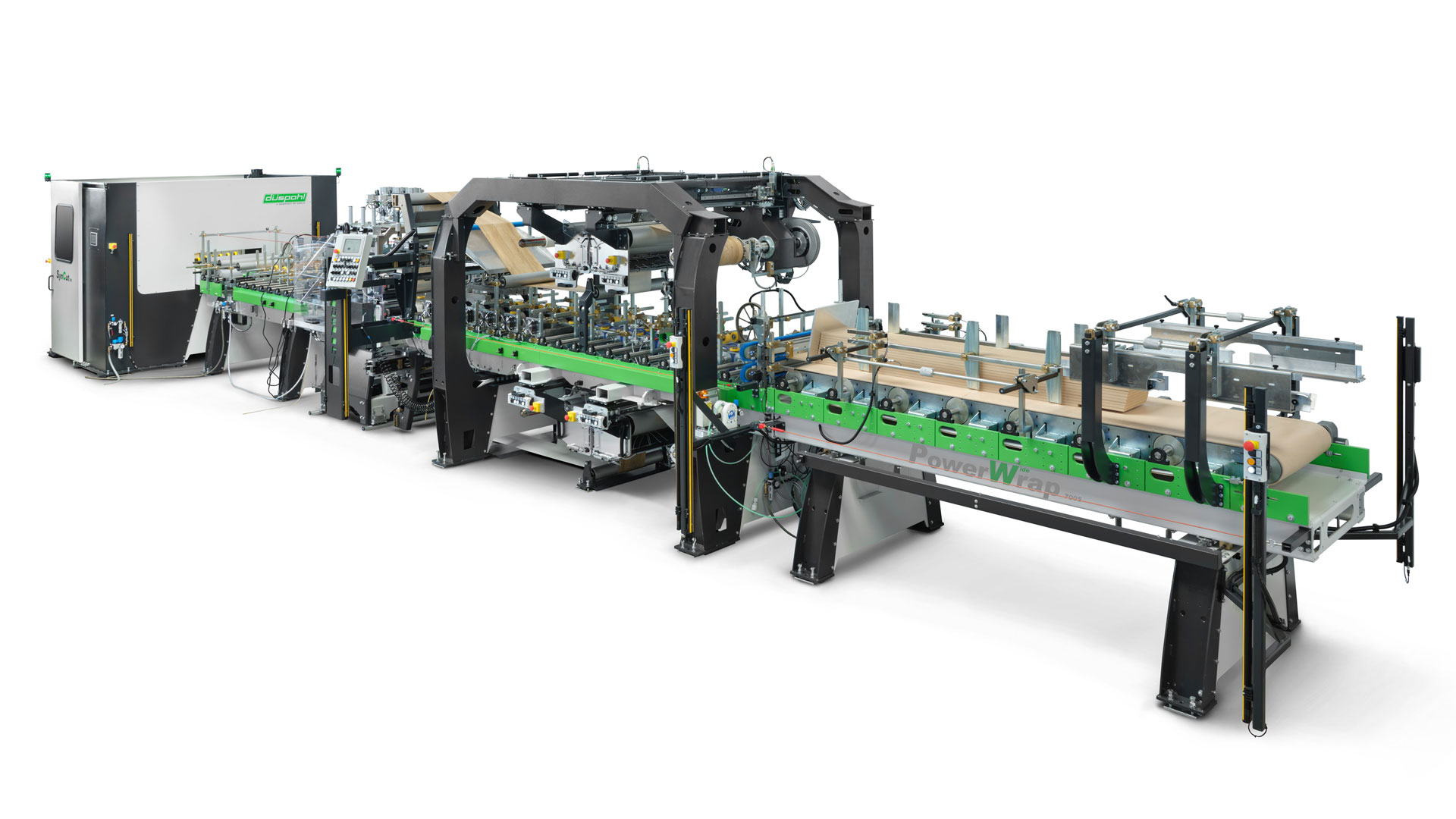 360° laminating line creates perfect joint
As a highlight, we will show the 1400 mm wide laminating line, that has been designed to laminate top and bottom simultaneously, creating a perfect joint.

This PowerWrap Wide will be equipped with an automatic reel changing system on both sides, minimising downtimes due to reel change. A smart threading aid simplifies the operation.

We will be happy to show you more systems to reduce set-up times and ensure quality on our premises!
(Picture shows line that is 700 mm wide)
Download Catalog: solutions for the wrapping and laminating of wood
Discover Düspohl's product range for the woodworking industries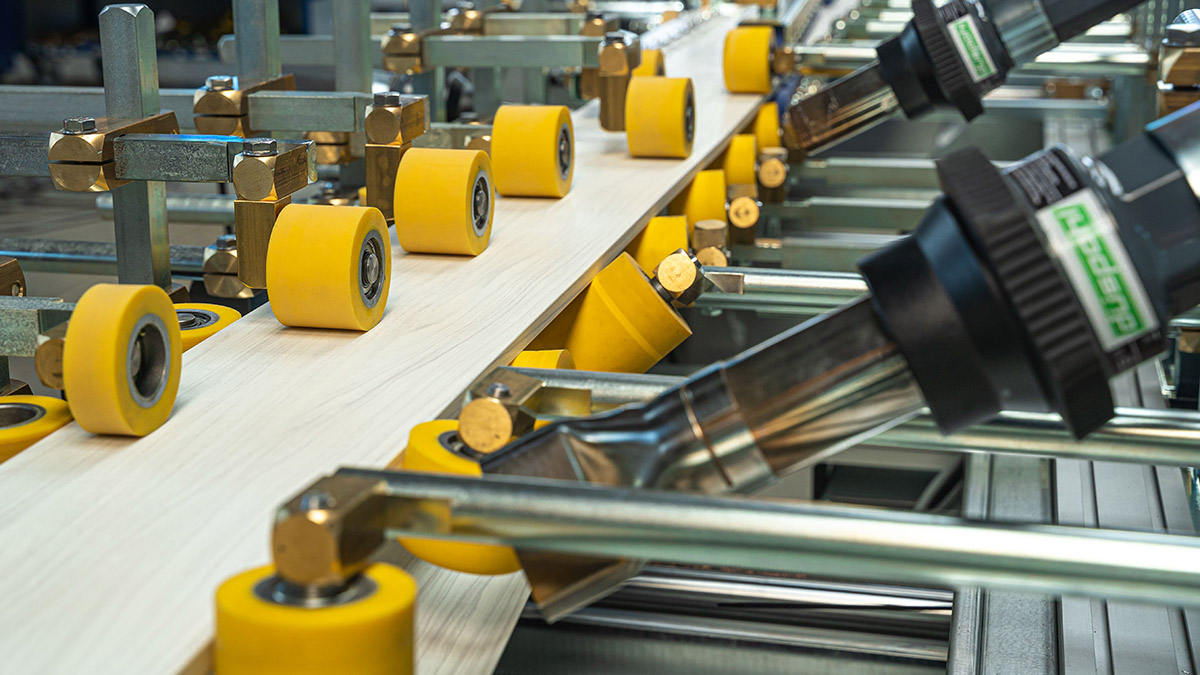 Horizontal wrapping of drawers
Duespohl presents DrawerLine 250H as a solution for a continuously horizontal process. It wraps drawer profiles and their grooves up to a height of 250 mm.
The automatic reel changing system increases efficiency by eliminating downtimes due to décor change. PowerMelt solves one of today's major challenges since its intelligent technology makes it extremely energy efficient.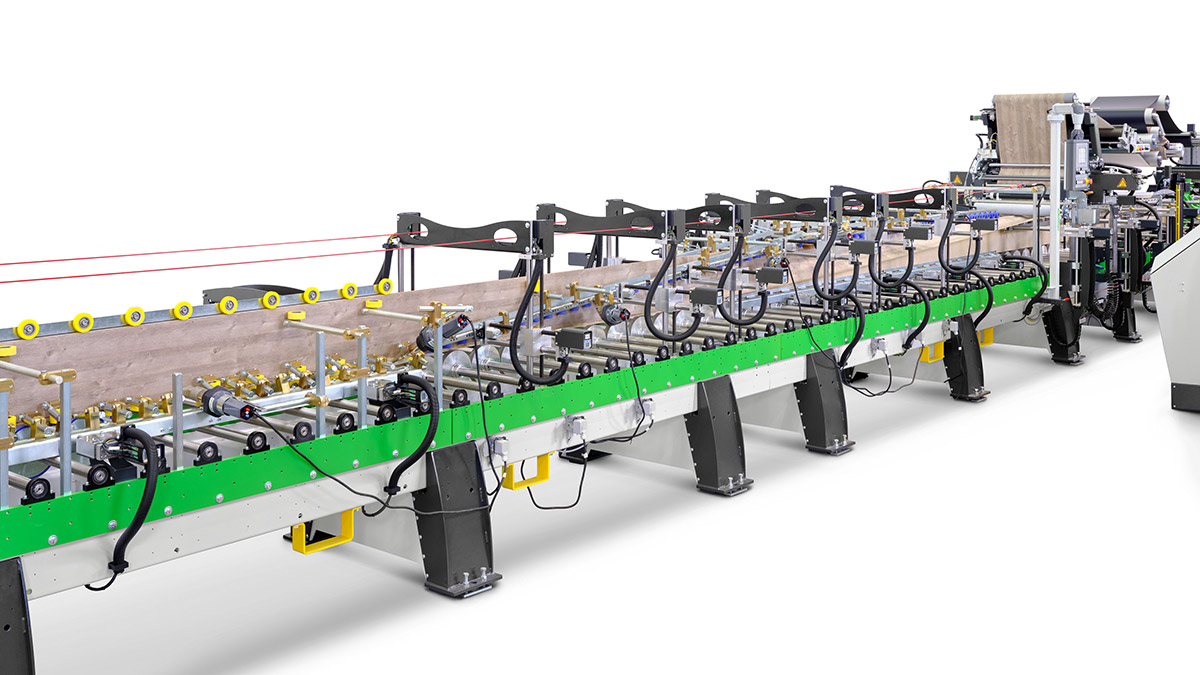 Vertical wrapping of drawers at up to 100 m/min
DrawerLine 300V wraps drawers - including those with 1 or 2 grooves - and related pieces like furniture bodies, at up to 100 m/min.
The automatic format adjustment reduces set-up times significantly: The wrapping zone switches from its minimum to its maximum height in few minutes.
We will be happy to show you further solutions, depending on your interests and availability.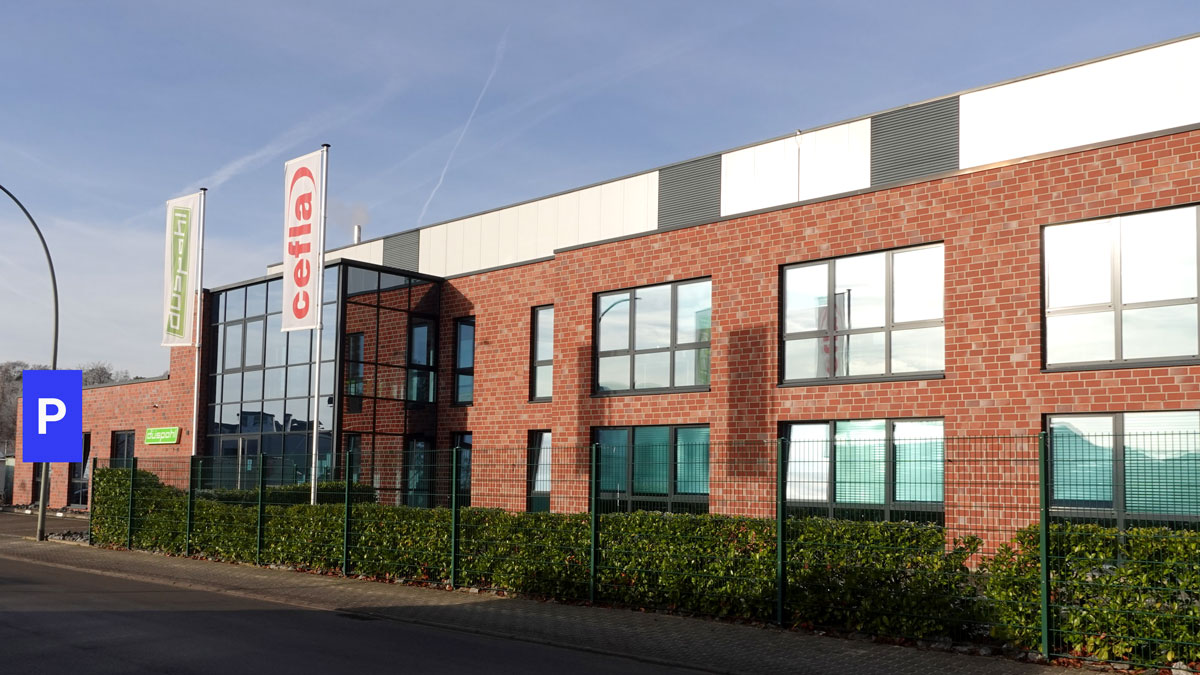 Useful information
We kindly ask you to make an appointment, to make sure we can optimally prepare your visit.
You will find us in the industrial area "An der Heller" in Schloss Hotel. You can get there coming from the A33 (Exit "Schloss Holte-Stukenbrock) or directly from the A2 (Exit "Bielefeld-Sennestadt"). The nearest train station is "Schloss Holte Bahnhof".
You'll find parking lots right next to the entrance.
Looking forward to your visit!
Address:
An der Heller 7-13
33758 Schloss Holte