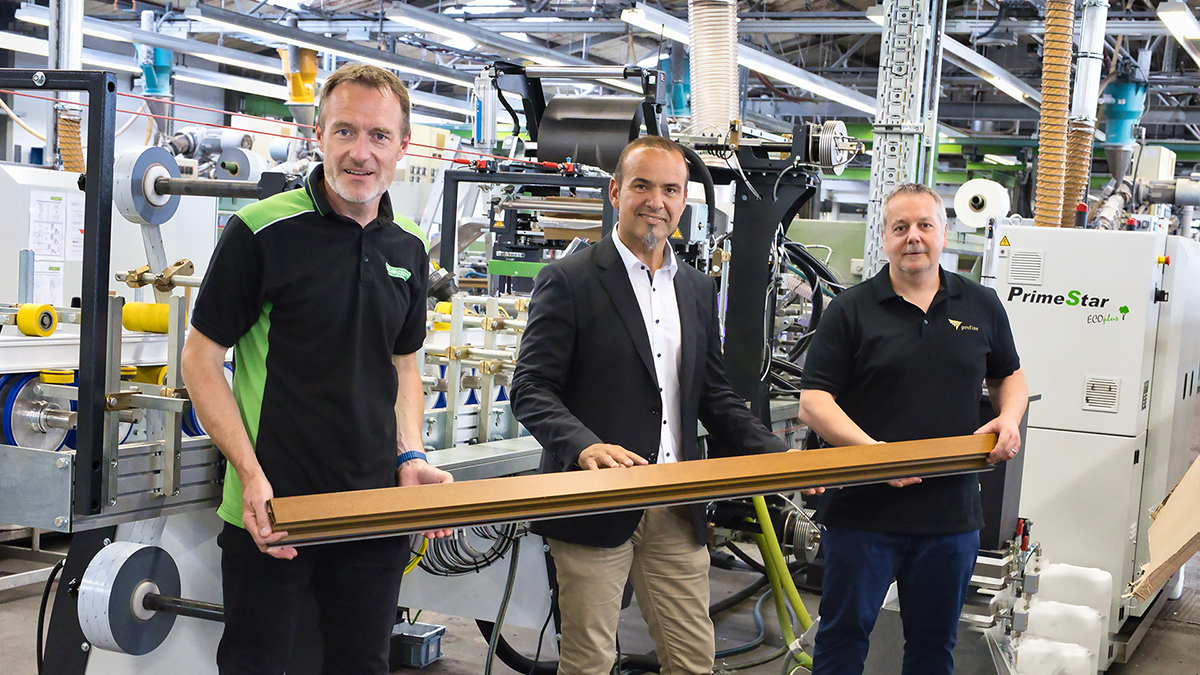 Inline profile wrapping of both sides: more efficiency | Duespohl

How do you increase the production of
PVC

profiles for fenestration fast and sustainably?


In 2015, the Profine Group had extended two extrusion lines by integrating inline wrapping lines made by Duespohl. The boom in building and renovating, which was reinforced by the corona crisis, required a quick and reliable increase of output.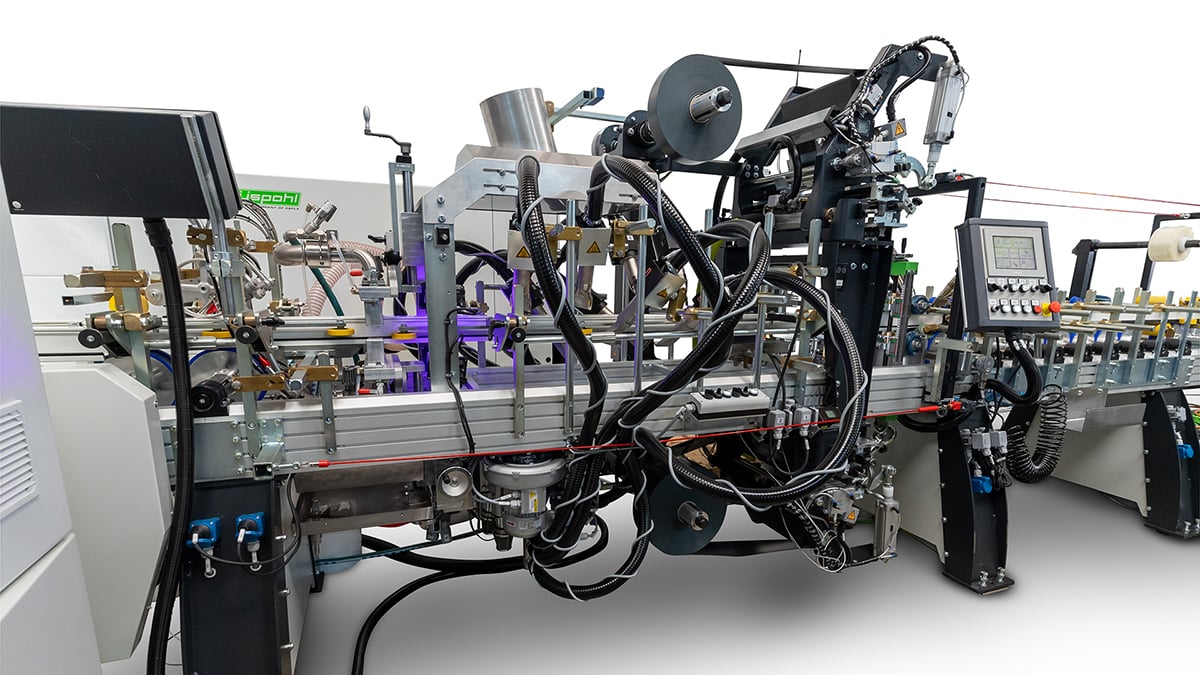 Based on the positive experience with 2015's investment, Profine decided to integrate two more wrapping lines into the extrusion lines. And this is the icing on the cake: the simultaneous foiling of the upper and lower side increases productivity, lowers the need of human workforce and replaces entire machines. The four lines, delivered in 2015 and 2021, are very flexible: they laminate both sides, only the upper or only the lower side. "The inline foiling topic which we started in cooperation with Duespohl in 2014 / 2015 was one of the best and most efficient investments we made in the past years. So for us it was a no-brainer, to ensure the capacities of the coming years with these highly efficient lines." says Christian Amling, COO of the Profine Group.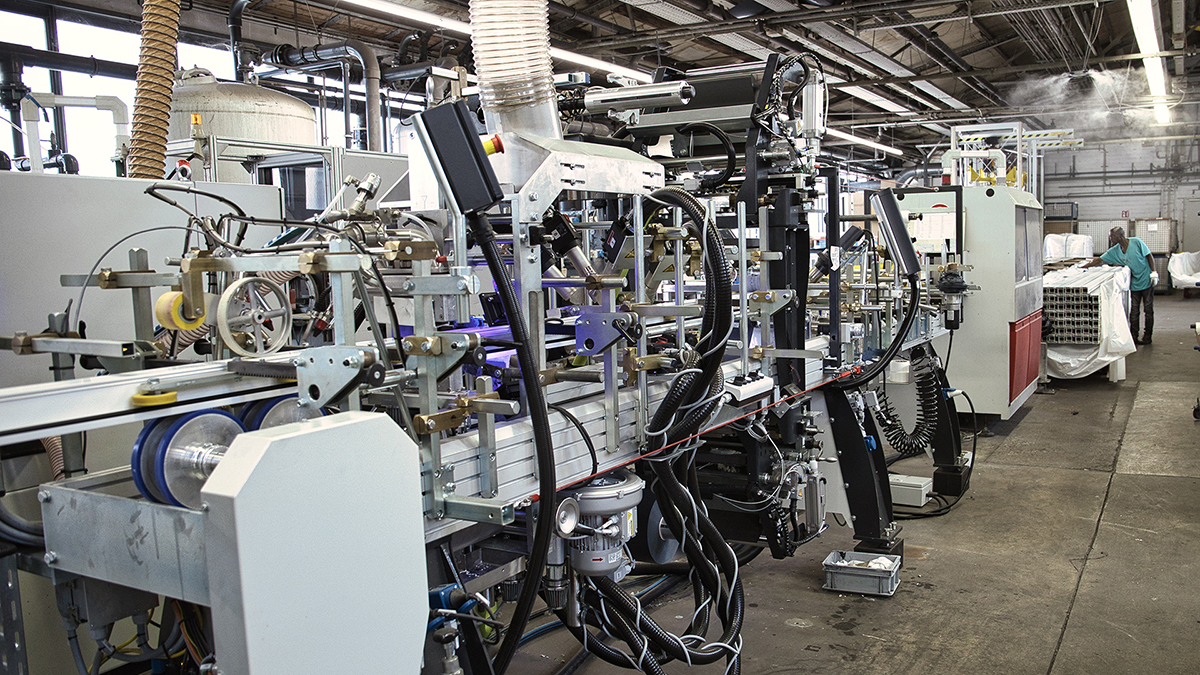 The inline profile wrapping process does not only increase productivity, it is also an essential element of Profine's sustainability strategy. The steady, flowing process makes long transport ways obsolete and energetically profits from the use of the warmth which has been created in the extrusion line, during the foiling process.
Sounds interesting? Watch the video to find out more and see the lines in action.