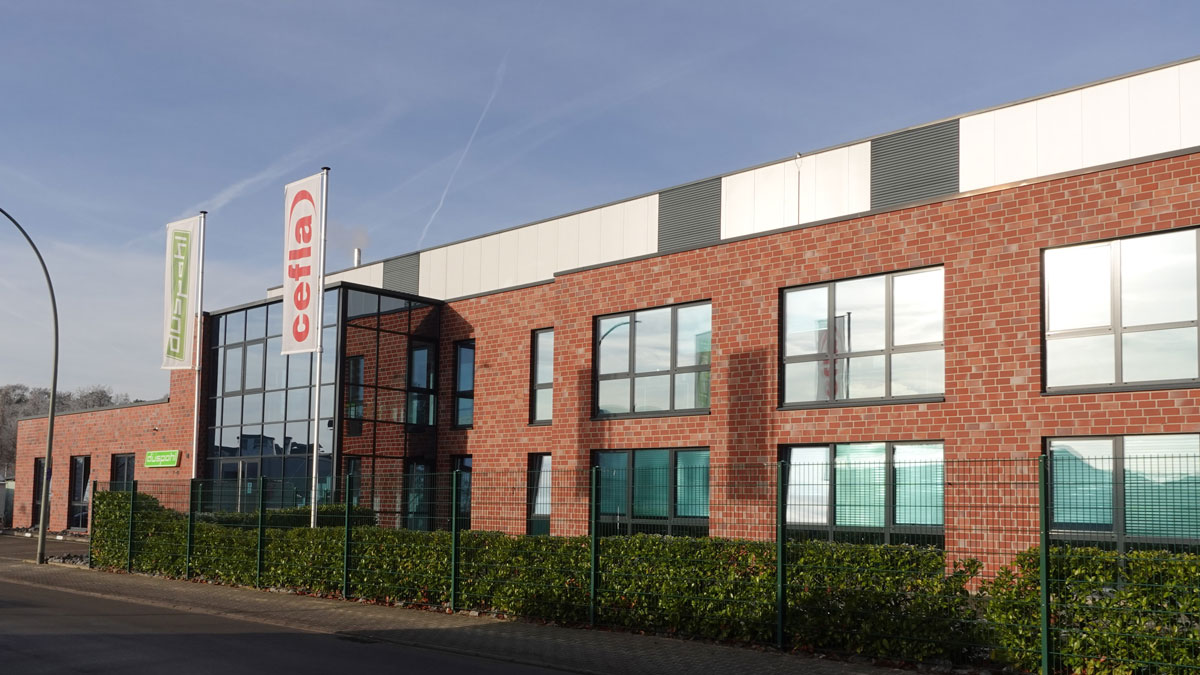 From 6 to 60
On May 15th, 2002, six employees had the courage to restart the Duespohl company in the building An der Heller 43 after the insolvency of the former Duespohl company founded by Reinhard Duespohl in 1967.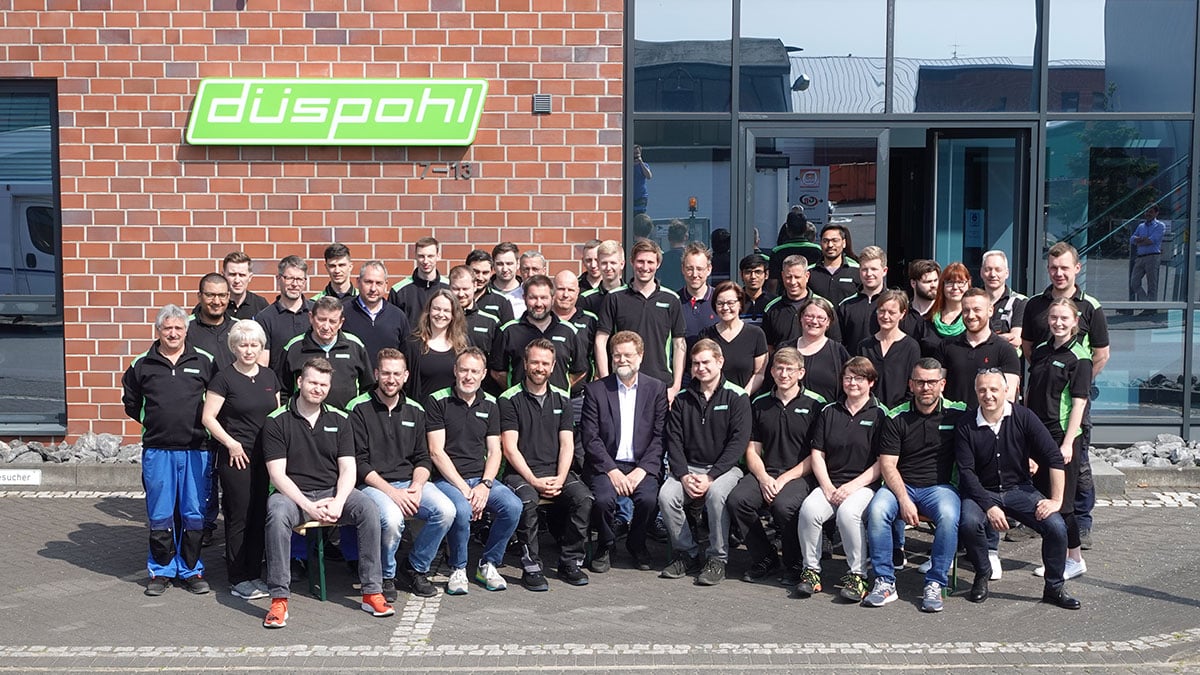 Today, 60 colleagues work in the larger building based further on up to road An der Heller 7-13.
The scope of the Duespohl team was, is and will be to support our customers in meeting persisting challenges like low batch sizes, exaggerated set-up times and the lack of skilled staff. That is why we exploit the automation potential in profile wrapping and laminating. In order to take foiling technology to the next level, we carry out several cooperation projects with scientific institutes. In addition, we develop smart mechanic solutions that simplify the operation and speed up set-up times.