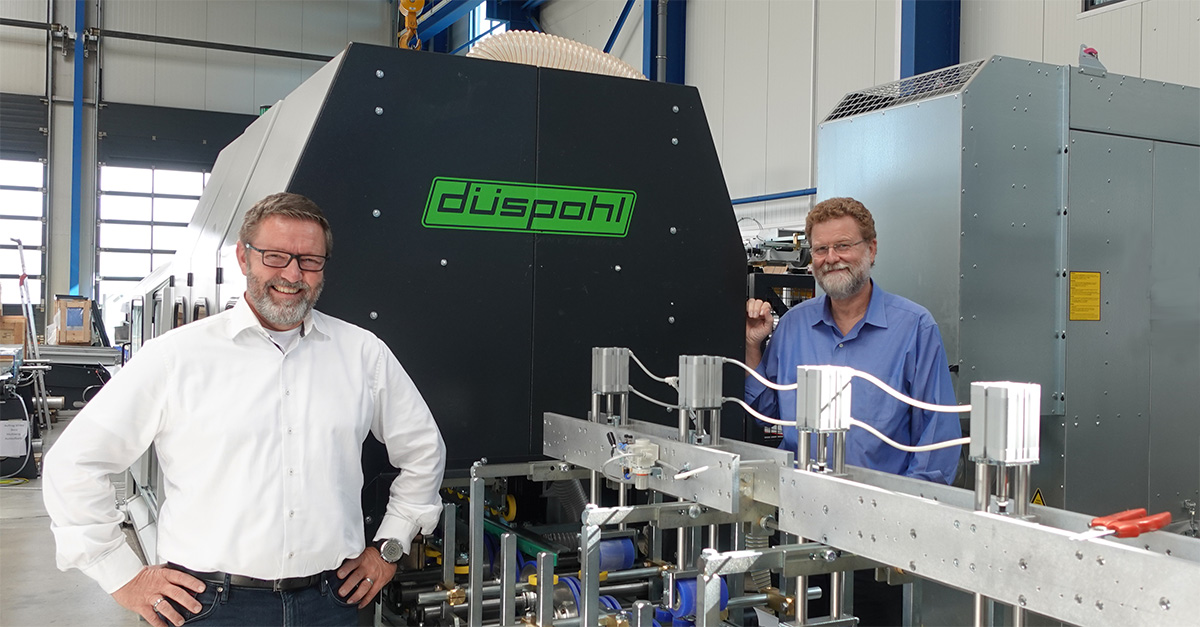 Goodbye to Uwe Wagner
At the end of this year, Uwe Wagner, General Manager of Duespohl since the new foundation, is going to retire. The Duespohl team thanks him for his commitment and wishes him health as well as a great time full of exciting new experiences beyond work life.

In the former Duespohl company that Reinhard Duespohl had founded in 1967 Wagner was a service technician, electrical engineer, operations director and technical director. When the former company went bankrupt, Wagner refounded it in 2002, starting off with a courageous team of 6. Thanks to his technical skills, edge-cutting ideas and the determination to transform them into marketable products, he managed to establish Duespohl as an internationally operating, high end manufacturer of profile wrapping solutions, working with a team of 60 people.
Uwe Wagner keeps great memories of his time at Duespohl: "Looking back, I must say that they were nice and especially interesting years in which technology had caught my full attention from the beginning. Every time our company made an innovative contribution for this special sector, I was extremely dedicated and enthusiastic."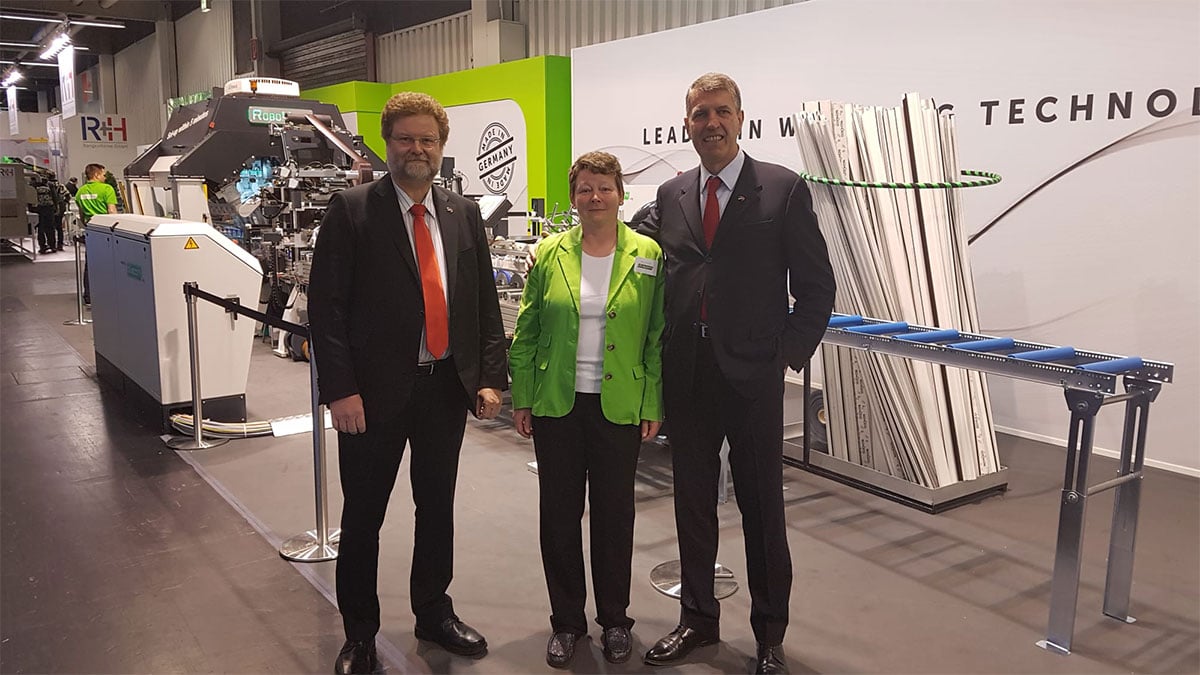 Photo: Uwe Wagner, Bianca Sommer, Dino Gobbato auf der Frontale 2018
Carlo Coralli, a colleague from Cefla Finishing, IT, for many years, especially appreciates Wagner's commitment for innovation. "Uwe was a fantastic colleague in many ways. Considering the human aspect, he was empathic, straight and respectful to his coworkers. Considering professional aspects, he lead the company to ambitious, innovative high-quality technological scopes. His passion was an incentive for many of us and convinced many customers of the quality of Duespohl products.
Now it is time to wish him a great time full of joy and pleasant experiences, while we will keep following the predesigned path.
Uwe, we thank you from the bottom of our hearts - you will always be an example to remember and to quote."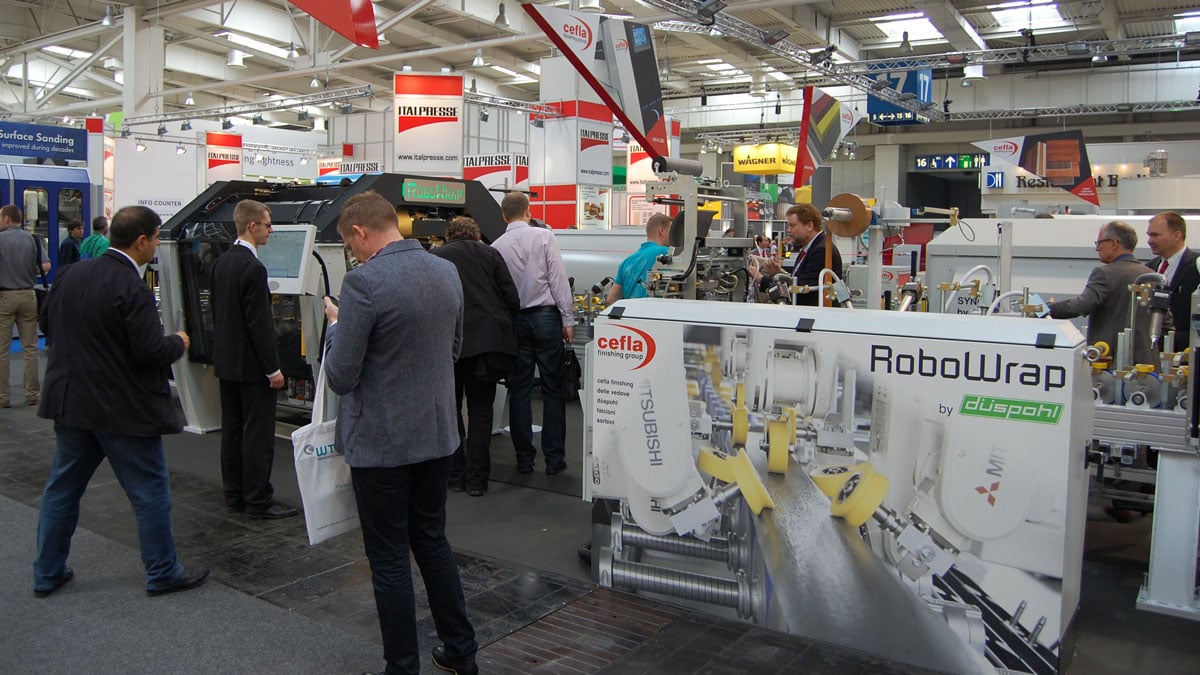 Photo: Ligna 2013, Uwe Wagner right in the center, speaking to a (potential) customer
His colleagues will not only remember for his technical skills but also for the ability to convey these complex issues. "It was enriching to work with Uwe Wagner. He knew an answer to every question and managed to explain technically complex topics with easy-to-understand examples. We could even call him a visionary when it comes to develop innovative technologies. For the retirement, we wish him good health and a lot of time for exciting activities far away from work life", Andreas Jaeger, Wagner's colleague in Sales at Duespohl, summarizes.

Andreas Floeter (1st picture) is Duespohl's new General Manager. He contributes profound knowledge of sales and electrical engineering as well as intercultural skills and market knowledge of Europe, China, India, Japan, South Africa and the US. The Duespohl team is looking forward to working with him.