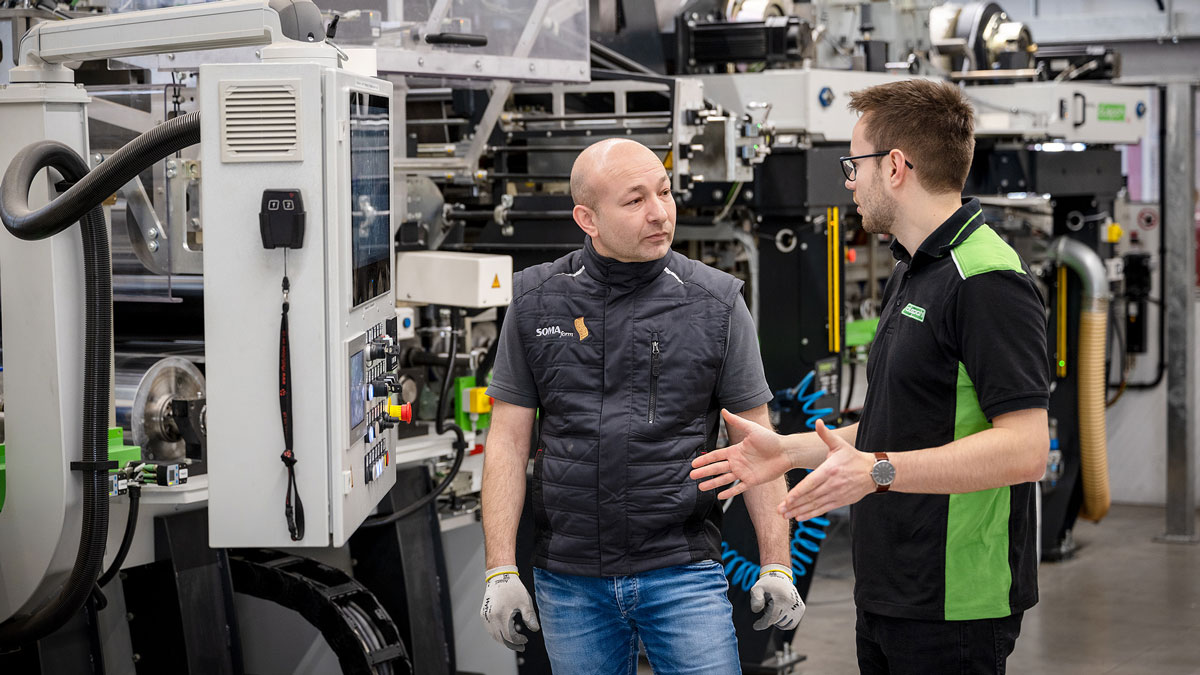 Case Study on laminating line for high quality surfaces
SOMAform invested in a laminating line especially for high quality glossy and matt surfaces. The 1400 mm wide solution developed by Duespohl is especially user-friendly and helped SOMAform to assert their position in the market.
SOMAform produces furniture components for caravans, ships, shopfitting and objects. Their specialty are superior curved door fronts, as they are used for mobile homes, among others.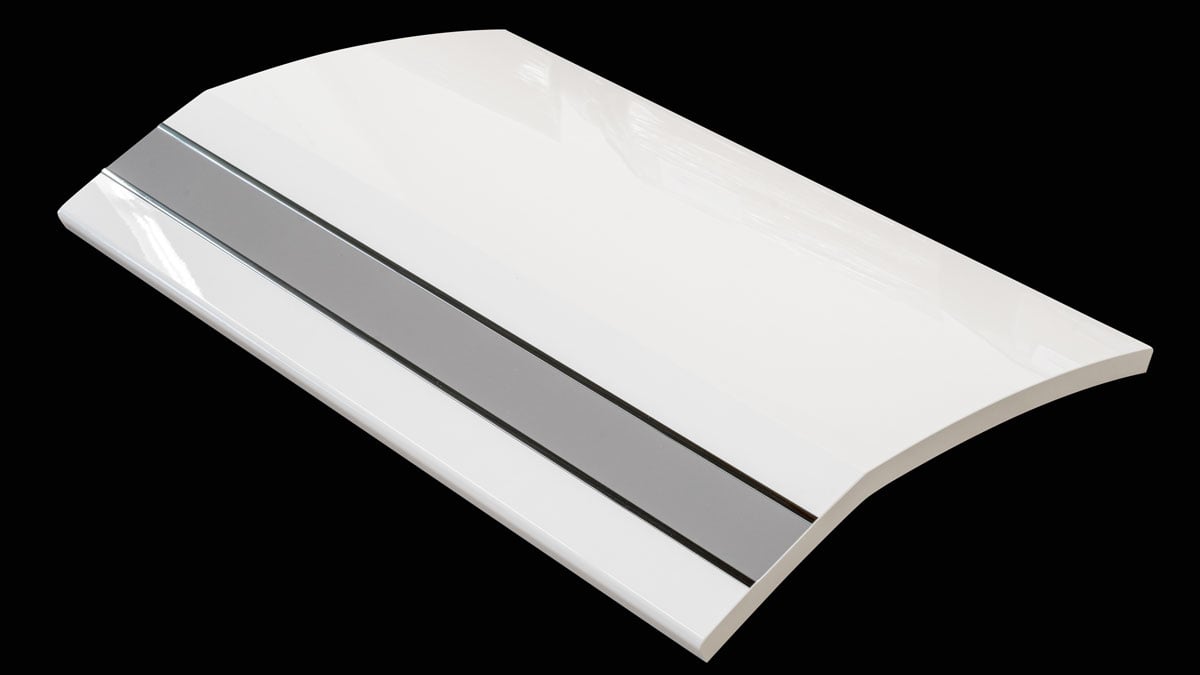 In 2017, Joachim Sonnberger, General Manager of SOMAform, decided to invest in a new line that would process high quality gloss and matt surfaces - a trend that he anticipated. He was looking for a line that would help them to keep ahead of their competitors.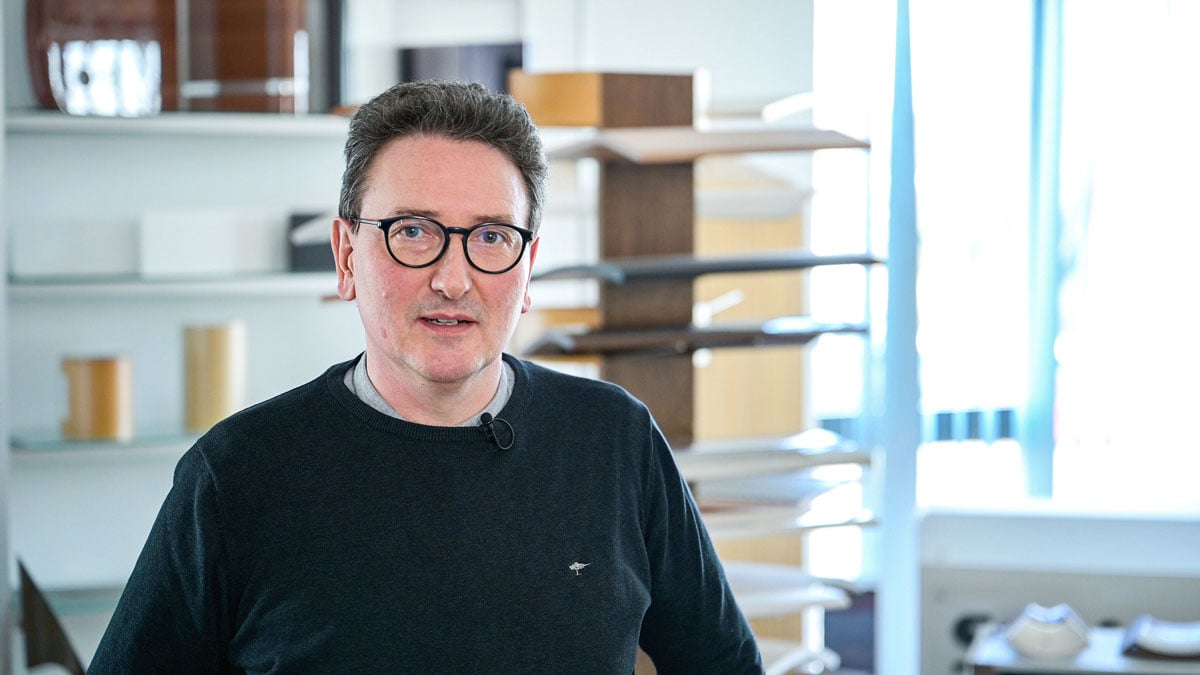 Why choose Duespohl?
A central reason to invest in the Duespohl solution was the patented SlotCoater which would ensure a homogeneous glue application on the special foils. The guiding of the thin boards and the usability of the 1400 mm wide machine were major challenges. Duespohl developed several smart mechanisms, like a threading aid, that made it possible that one single operator can handle this particular PowerWrap Wide.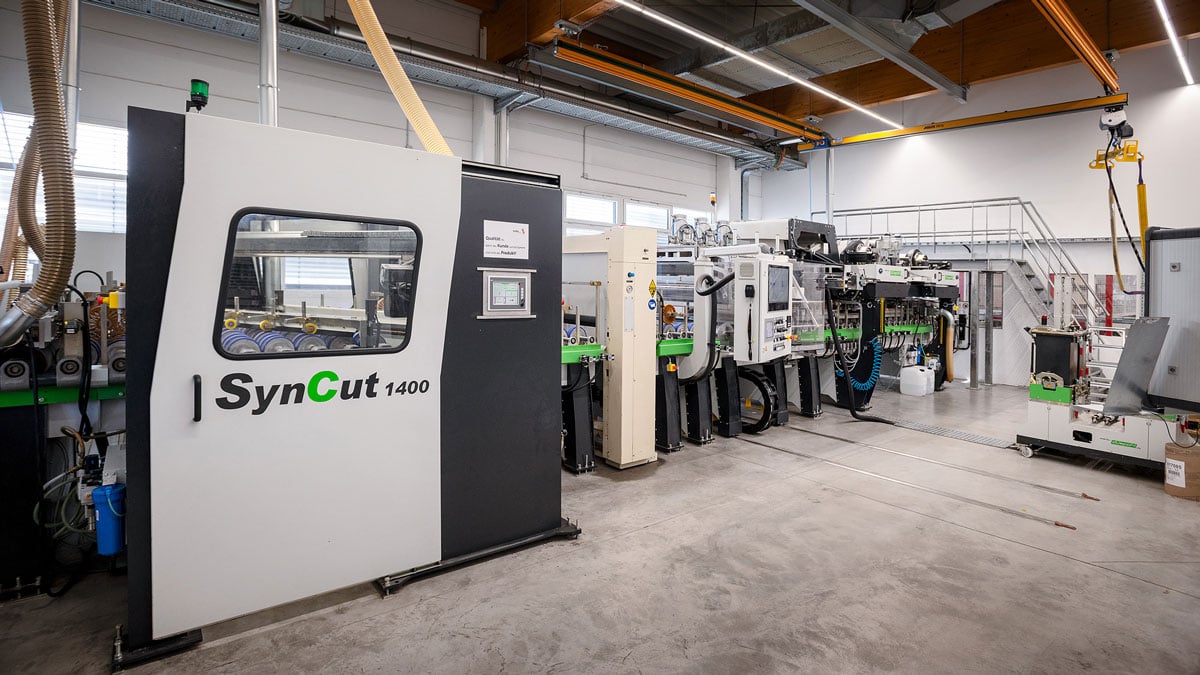 Also, it shows a high level of automation. As the operator pushes the button, many components move automatically to their saved position.
After more than 3 years of service, Sonnberger is still happy with his decision: "Working with the Duespohl line and the laminated surfaces it produces, we have gained a pole position in the market".

Watch the video and see PowerWrap Wide working!