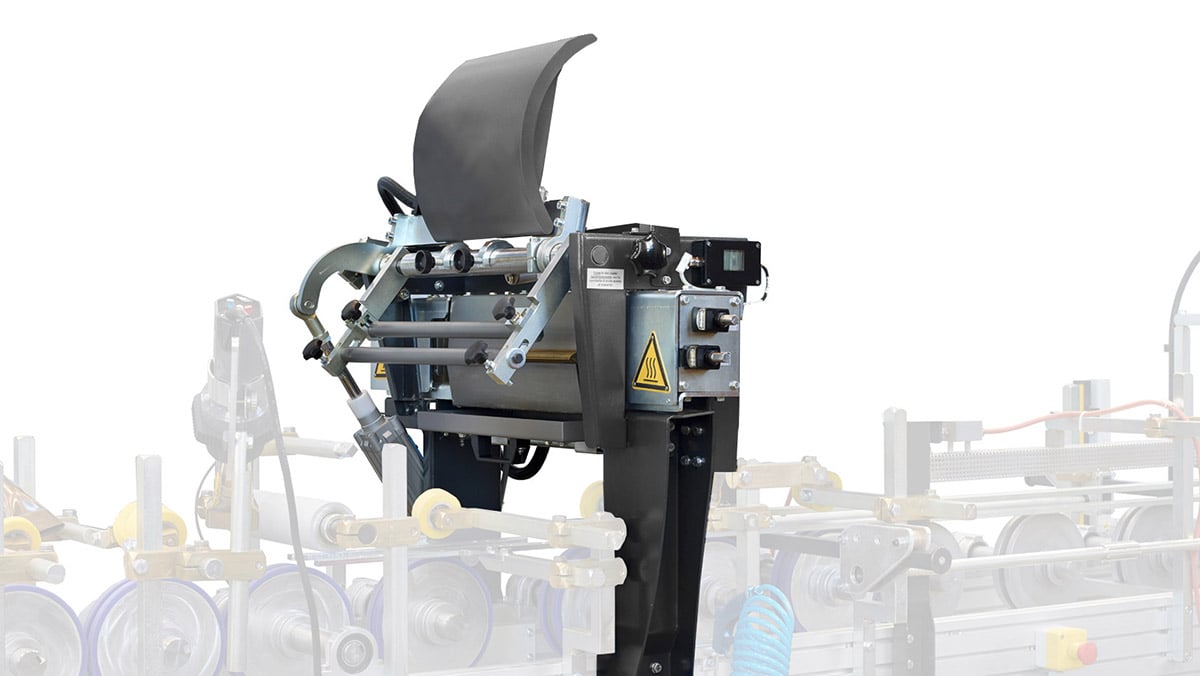 The internationally successful slot coater by Duespohl is available for glue application widths from 250 to 1400 and works with all surface materials on reels.
Ideal for
all profile wrapping lines processing surface material on reels
Would you like to receive a free consultation to find out if the SlotCoater is the solution you need?
Contact us for a non-binding, first conversation.
More than 1000 of these slot coaters are being used worldwide. They convince by their quality and smart design which does not require any sealings nor valves. The extraordinary conception guarantees a homogenous distribution of the glue without altering the decorative material physically. It especially proves its qualities when working on thermoplastic high glossy surface materials.
The unique internal flow of the glue - without any dead corners nor zones - allows a complete exchange of adhesive, independent from the opening width.
Applying the glue homogenously and without streaks, it paves the way for best quality final products.
Duespohl's SlotCoater requires significantly less maintenance efforts than other systems. Highly alloyed materials guarantee an extremely long service life and contribute to the high quality of the final products. The SlotCoater is the ideal retrofit component to remarkably enhance the quality of existing lines. We recommend to install it along with an energy efficient and high performance premelter.


In combination with the web edge control the slot coater positioning makes sure that the adhesive will be applied precisely from edge to edge to avoid dissolving edges or other defects that cause waste parts. A very important step towards maximum process safety! Patented adhesive guidance and nozzle slide geometry

100% adhesive replacement in the base plate regardless of current coating width

Separately adjustable slides for asymmetrical adhesive coating
Mouthpieces are extremely durable and permanently anti-adherent coated

Safe and simple filter replacement using practical stainless steel screwed cartridge

Easy removal of cured adhesive residues by means of anti-adherent coating