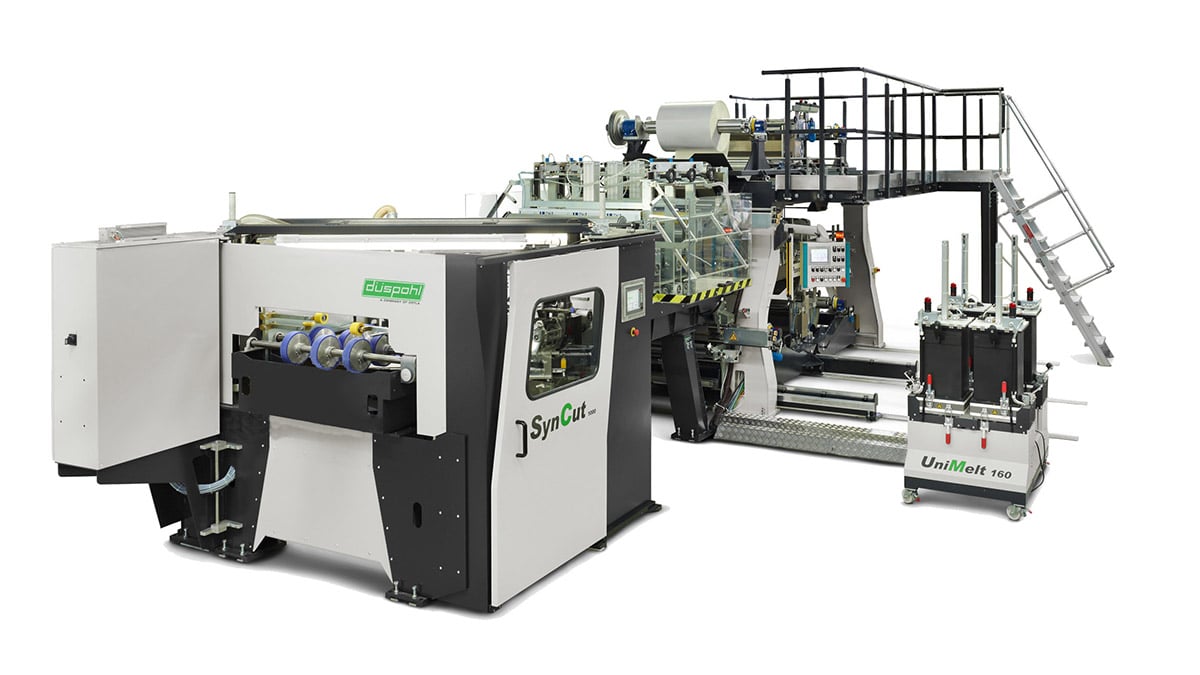 The PowerWrap Wide is a high-performance laminating line that not only laminates surfaces, but also their edges or recessed grips (J-Pull). Available in working widths 700, 1000 and 1400 it also laminates top and bottom simultaneously.
Laminating line for panels
Ideal for
Pannelling
Doors for furniture and kitchens
Panels and boards, wood & PVC
Furniture bodies
Would you like to receive a free consultation to find out if PowerWrap Wide is the solution you need?
Contact us for a non-binding, first conversation.
The laminating line PowerWrap Wide is used for laminating flat wood and plastic panels with decorative materials in reel form, up to a working width of 700 mm, 1000 mm or 1400 mm. The glue application takes place with an infinitely adjustable slot nozzle.

This laminating line also processes high-gloss decors and allows a continuous coating of both fronts, as well as the edge area. Not only does the machine deliver optimal coating results, it also works extremely energy efficiently.

The modular design allows the machine to be adjusted according to your individual needs. In addition, the complete adhesive preparation and application equipment as well as separation systems are also available from our own production.

The direct application of the molten adhesive to the decorative material in the production process allows the seamless coating of even complex geometries in the edge area such as fronts with recessed grips. Compared to processes that reactivate already cooled adhesive, the integrated glue application system in this machine has decisive energy-efficiency and qualitative advantages, since the required application quantity can be adapted individually.
The standard equipment on this series of machines includes:
Maintenance-free, infinitely adjustable wide slot nozzle (Duespohl exclusive)

Speed and width-related dosing control (glue)

Energy efficient premelters for up to 300 kg/h

Combinations of different laminating rollers for different material qualities

Quick-change cassettes in the wrapping zone

Transport wheels with tool-free fixing
The optional equipment on this series of machines includes:
Automatic slot nozzle positioning

Automatic foil heating system

Automatic web edge control

Automatic reel changer

Milling and trimming units

Synchronised diagonal saw

Process data logger with visualisation on touch screen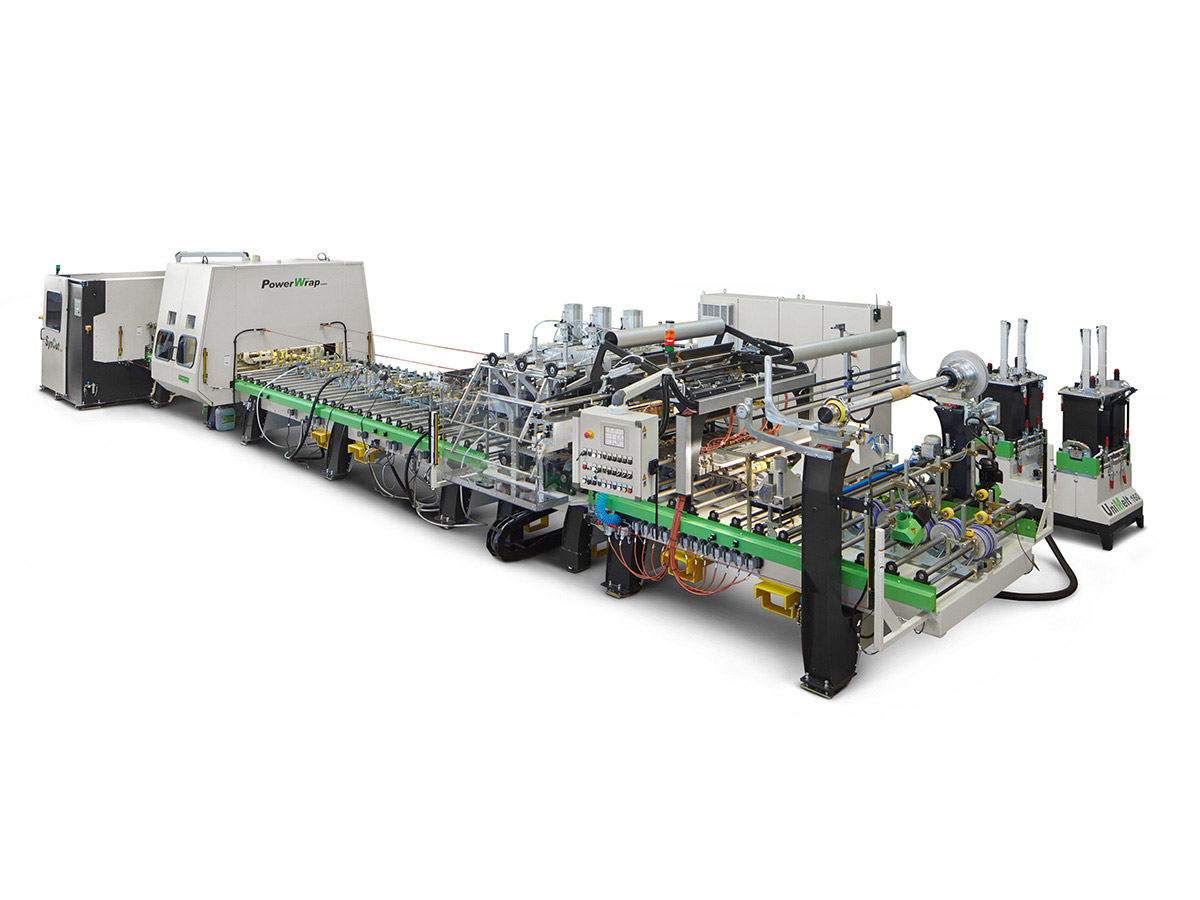 PowerWrap Wide 1400S
Configuration for J-Pull doors with high glossy surfaces, including UniMelt 160, 1400 mm SlotCoater, Foil Heating System, laminating zone with 3 rollers, trimming unit and SynCut 1400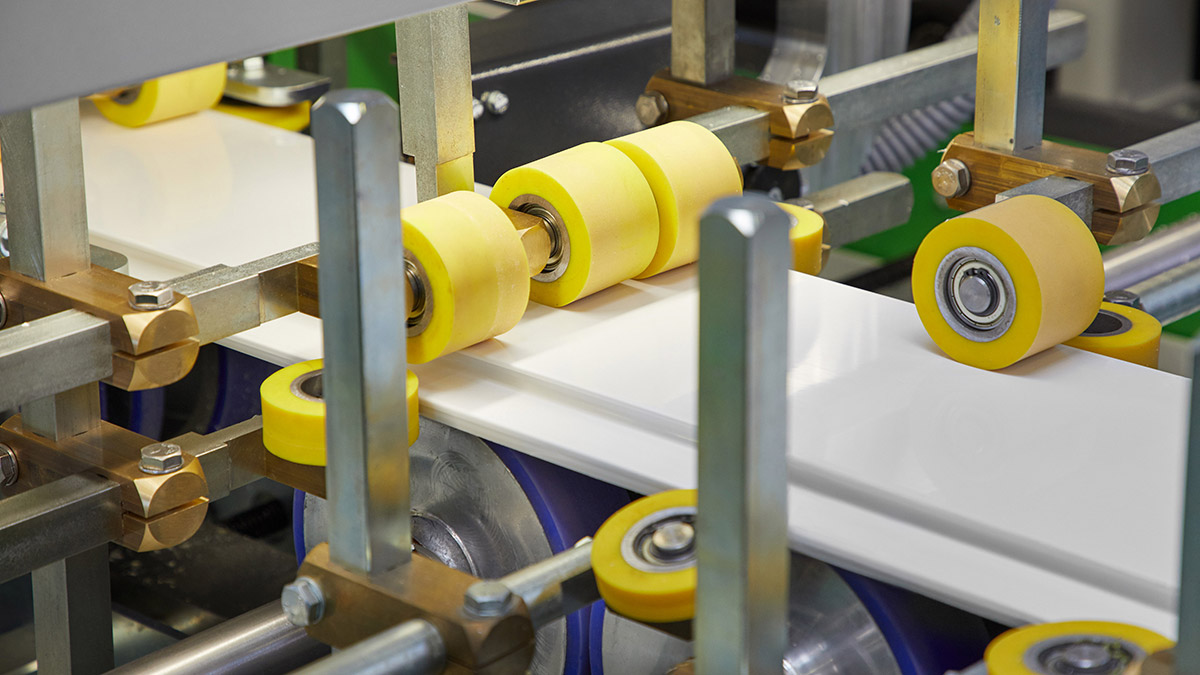 Close-Up
PowerWrap Wide laminates the surface and wraps edges, even J-Pull handles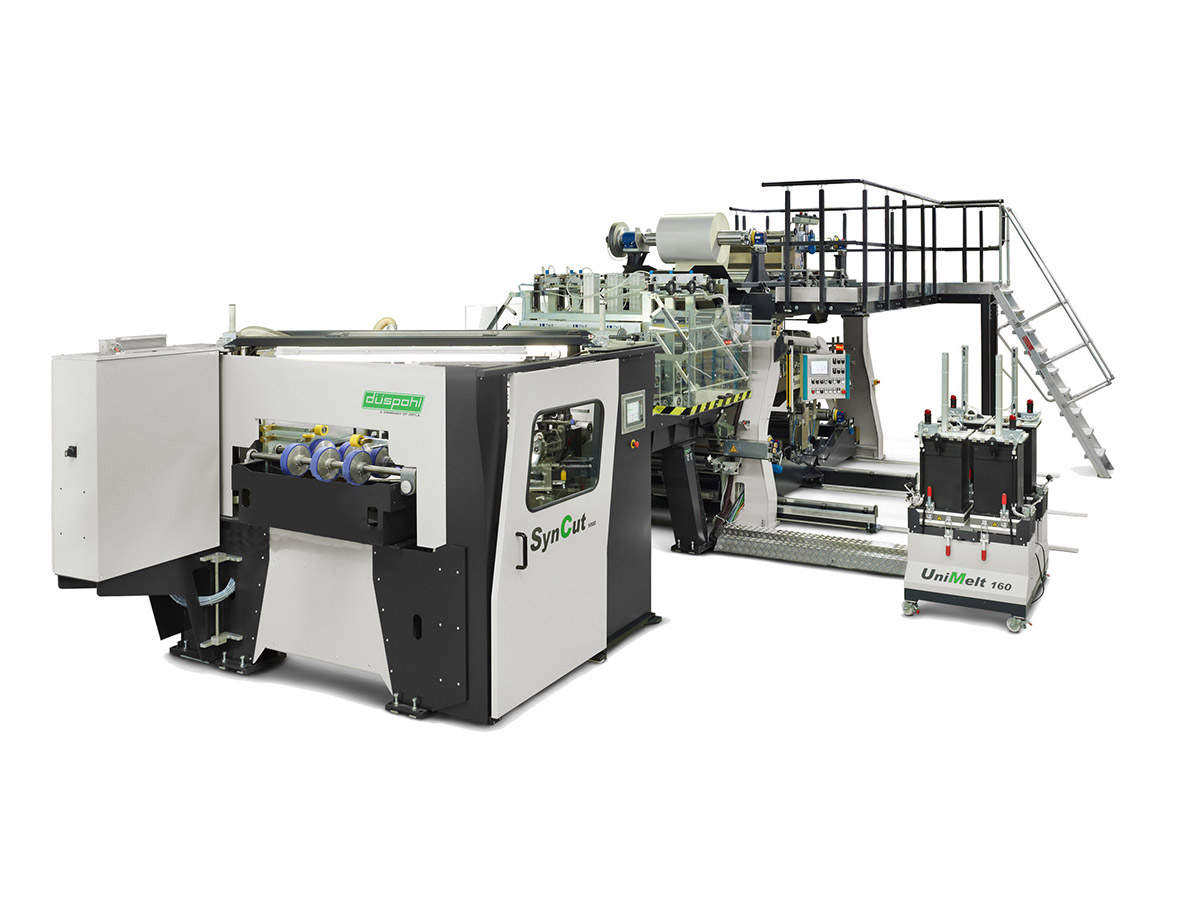 PowerWrap Wide 1000S
PowerWrap Wide with UniMelt 160, 1000 mm wide Slot Coater, diagonal saw SynCut 1000 Laminating and wrapping of the edges in one machine

Flexible response to workpiece properties through special roll materials and geometries

Significant energy savings through integrated pre-melting and adhesive application technology

Patented wide-slot nozzle with over 1000 installations worldwide
Uninterrupted production if the machine is fitted with an automatic reel changer ReelChange Wood

Almost unlimited geometries in the edge area with the surface coating material are possible to process

All units, from the adhesive preparation to the running diagonal saw produced in-house

Protective foil processing

Significantly reduced set-up time through patented systems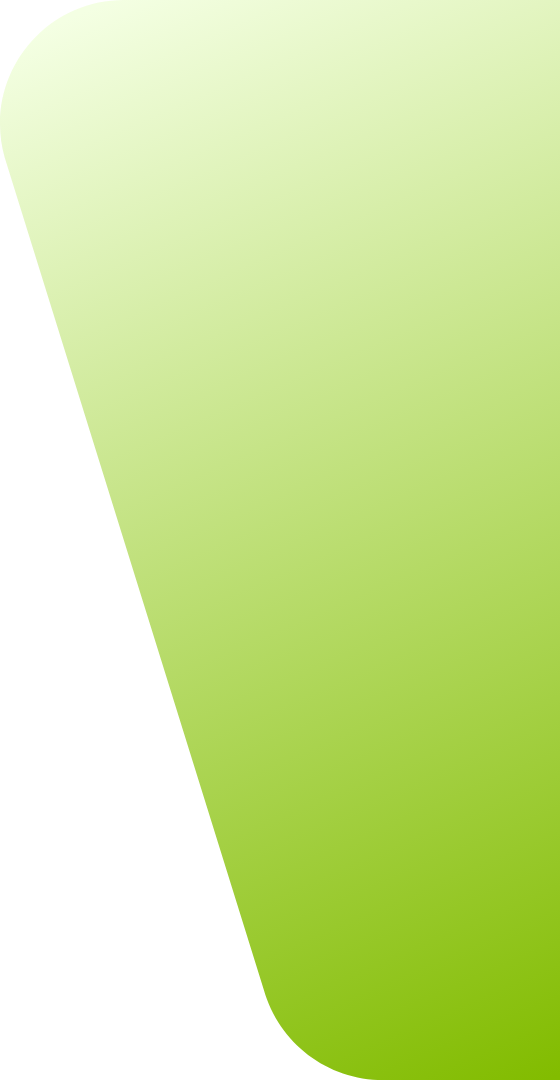 Have a look at the Case Study on 2D lamination
Oscar Taboas - Royo
The laminating line by Duespohl has supported us in growing constantly and offering our customers a larger variety of surface qualities.