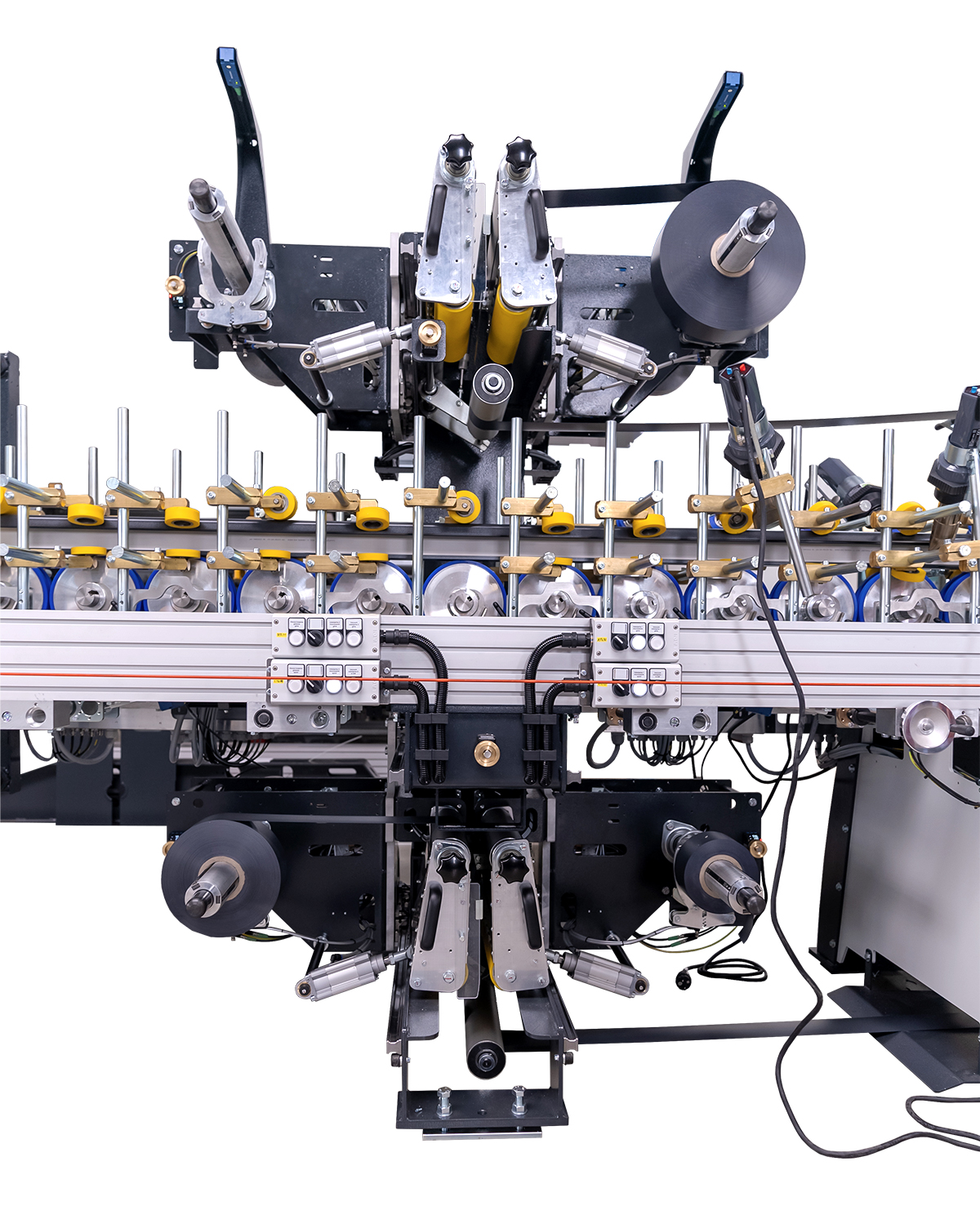 New, easy-to-use unwinding system
Could you increase your productivity by minimising downtimes? Is the change of reel or décor one of the major reasons for interruptions?
To augment your output significantly we have developed several solutions to change reels of surface material while the machine is producing.

The latest development is ReelChange Window which is especially suitable for (PVC) foils.
One of its biggest advantages is the easy handling. Changing the foil is especially comfortable, since the units can be moved out laterally and are not too high, so most operators can reach it.

A very simple add-on that facilitates the operation a lot is the tape dispenser that makes sure you will not waste your time looking for the tape.

Since it has been designed as a very compact unit, it is also suitable for simultaneous wrapping of both sides.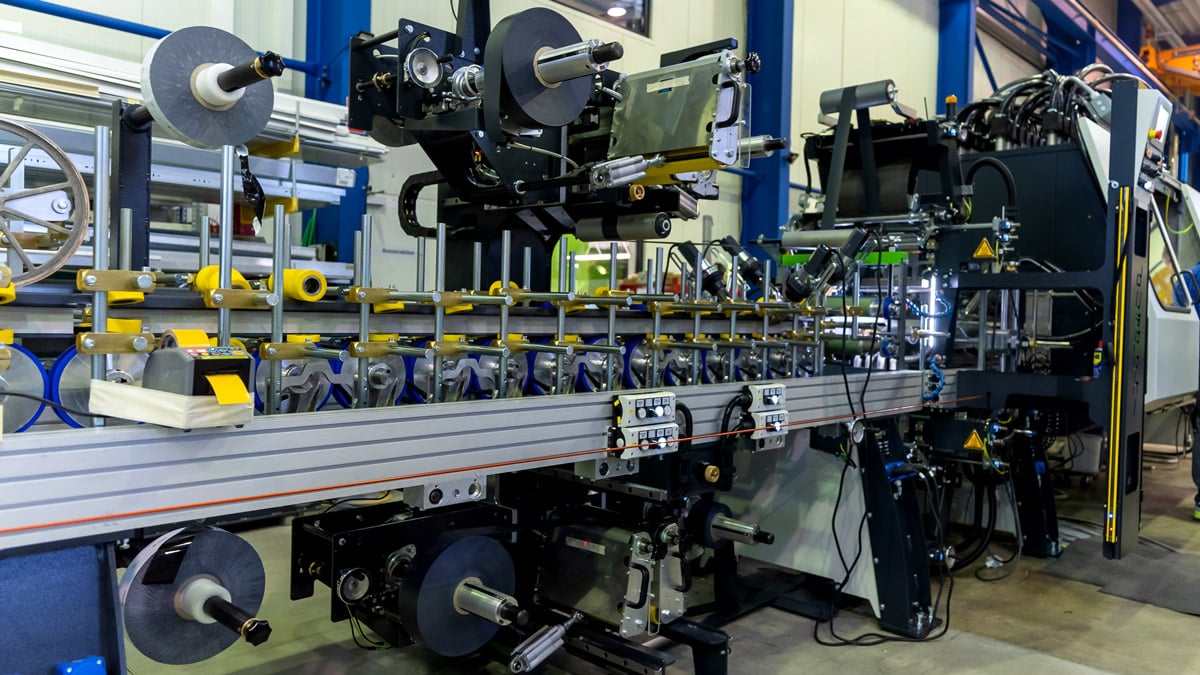 Your benefits
reel change during production
easy to operate
compact design
consistent unwinding, independent from the diameter
includes optimated set-up aid
also as a retrofit component to optimise exisiting lines