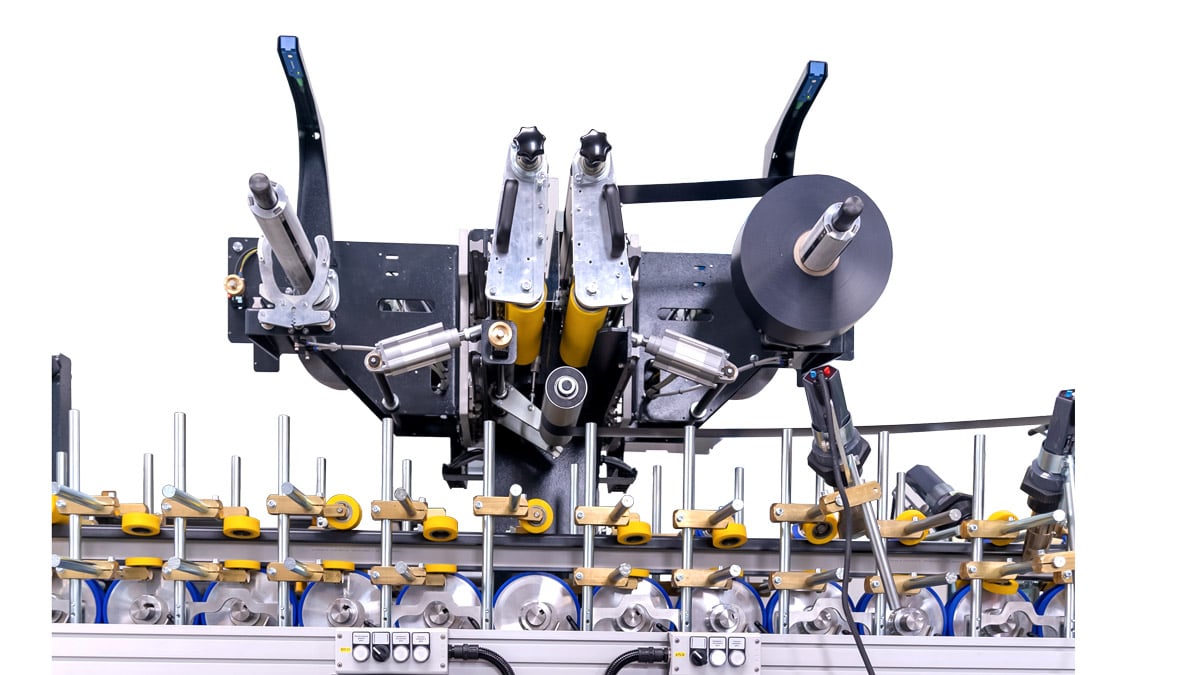 The new reel changing system ReelChange Window is an easy-to-use solution to change surface materials without interrupting production.
Ideal for
PVC foil and other types of foil
simultaneous wrapping of both sides
Would you like to receive a free consultation to find out if ReelChange Window is the solution you need?
Contact us for a non-binding, first conversation.
ReelChange Window is one of Duespohl's solutions to increase productivity by minimising downtimes due to change of surface material - whether it is for the end of the reel or a change of colour. Equipped with two unwinding shafts and a splicing unit, it connects two web ends while the machine is producing.
Thanks to its compact design, it is also suitable for simultaneous wrapping of both sides (see Gallery).
The standard equipment on this unit includes:
constant braking power for homogeneous glue application

set-up aids for easy handling
The optional equipment on this unit includes:
holder to keep double-sided tape within reach
Continuous production

Easy handling, units can be moved out laterally

Suitable for simultaneous wrapping from both sides
Constant tension of decorative material enables homogenous glue application

Automatic stop of reel when production stops