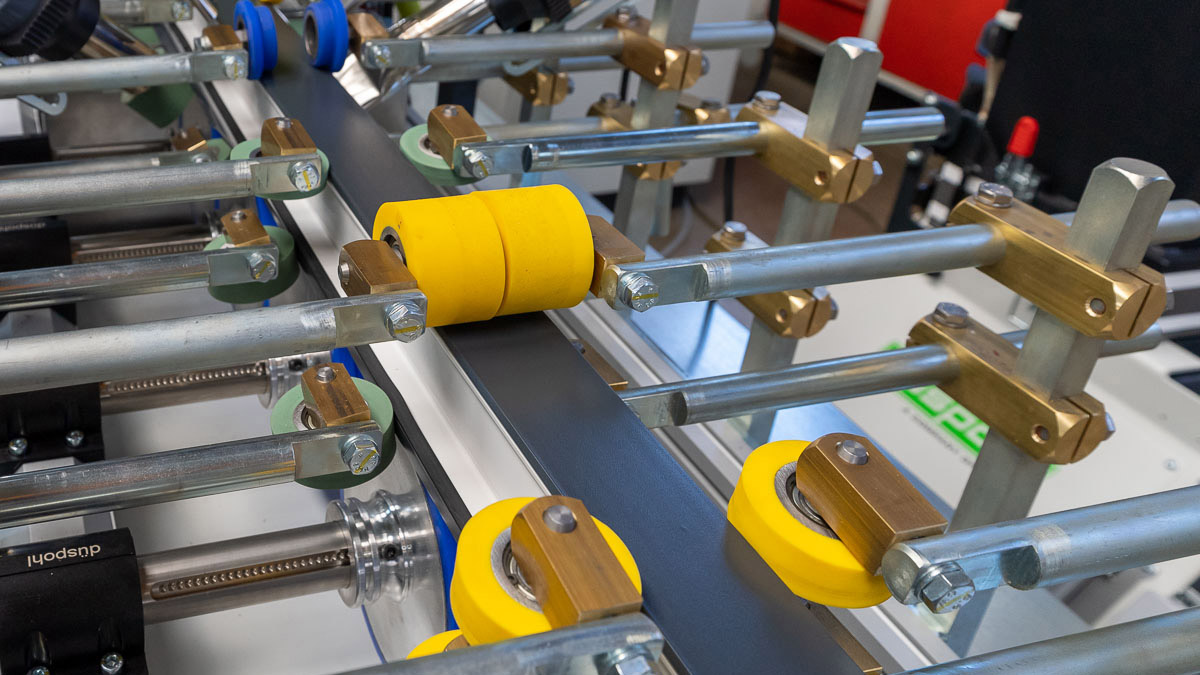 Profile wrapping: innovation and technologies
Do you know profile wrapping and the most modern technologies for this process? Read the article and discover Duespohl's innovative and efficient solutions.
Profile wrapping: meaning and application
Profile wrapping is a surface finishing process. By means of a profile wrapping machine, suitable surface material like paper, veneer or PVC is laminated onto a work piece made from wood derivates (MDF, HDF, chipboard), PVC or metal, mostly aluminium.
Typical applications are door profiles, skirting boards, picture frames, drawers and other pieces of furniture as well as window or PVC door profiles.
If you're new to this topic, we recommend our Whitepaper on the basics of profile wrapping. You can download it here for free.
Wrap window profiles
One typical application of profile wrapping are PVC window frames. A PVC wrapping machine has to be equipped with a primer application system to enable adhesion of the hot melt glue. A vinyl wrap machine can be integrated subsequent to the extrusion line or produce as a stand-alone profile wrapping machine.
Door profiles
A typical application of a MDF profile wrapping machine would be door profiles. A door wrapping machine requires special equipment because of the L-shape of the profiles.
Sometimes, door profiles will be wrapped with CPL (continuous pressure laminate) surface material. This application demands special tools, especially to curve the material.
Profile wrapping technologies: all the benefits
In general, the profile wrapping process is very sustainable and economic. Enhancing the surfaces of MDF and other wood profiles, it makes residues of woodworking useful.
Profile wrapping machines, whether it is a PVC wrapping machine or a MDF profile wrapping machine (or other wood types), are highly productive if they are equipped with solutions to reduce set-up times and minimize downtimes.
Duespohl's profile wrapping machines stand out for their high degree of innovation and individualisation. Every line will be configurated to exactly meet the project's requirements.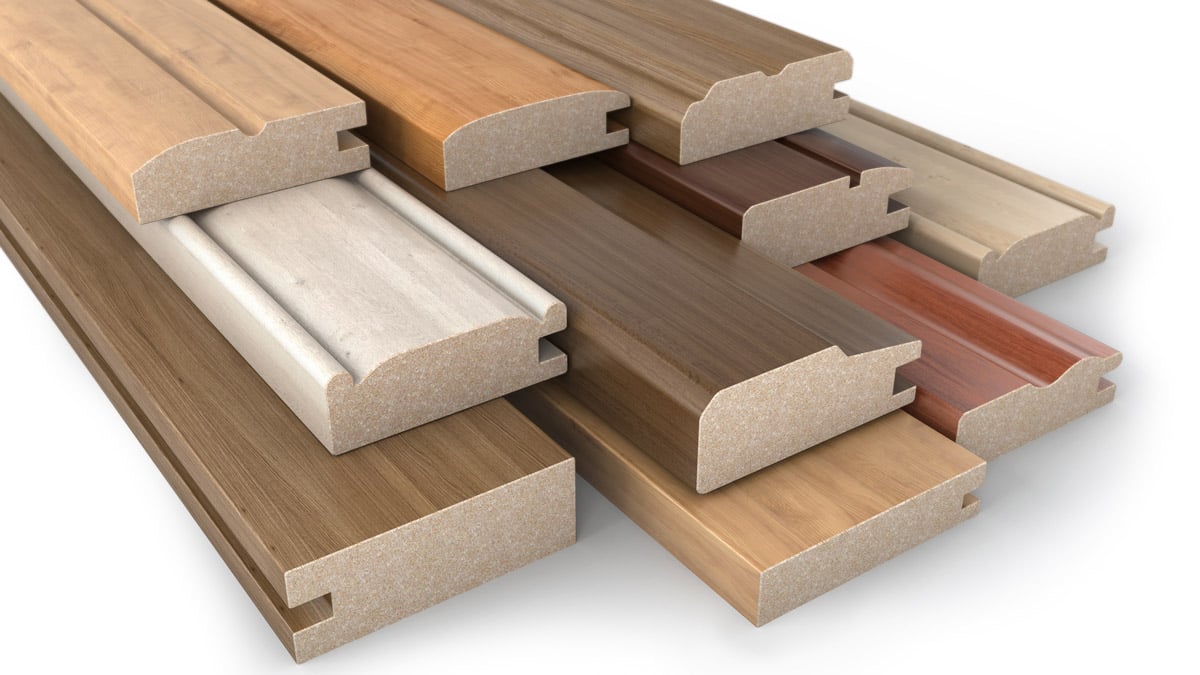 Profile wrapping machine: the Duespohl innovative systems
Duespohl's vinyl wrap machines, aluminium profile wrapping machines as well as wood and MDF profile wrapping machines are equipped with high standard basic equipment and optional components for all profile wrapping applications.
Always trying to transfer possibilities of technological progress to profile wrapping machines, Duespohl has developed many solutions to reduce set-up times and automate the process.
RoboWrap: the fully automatic profile wrapping machine
Duespohl has also developed a fully automatic profile wrapping machine, RoboWrap, that deploys robots to position the pressure rollers. It is the ideal solution for low batch sizes since it reduces set-up times to a minimum.
PowerWrap, MultiWrap and EasyWrap
As a profile wrapping machine for MDF and other wood composites, PowerWrap is ideal for highly industrial production.
It performs at high speeds, premelters deliver up to 300 kg/h.
MultiWrap is available as a PVC wrapping machine or as a wood profile wrapping machine. It can be configurated for many applications. Premelters process EVA, PO or PUR hot melt glues.
The entry-level model EasyWrap can also be equipped as a vinyl wrap machine or as a profile wrapper for wood profiles.

Would you like to find out more about Duespohl's profile wrapping machines?