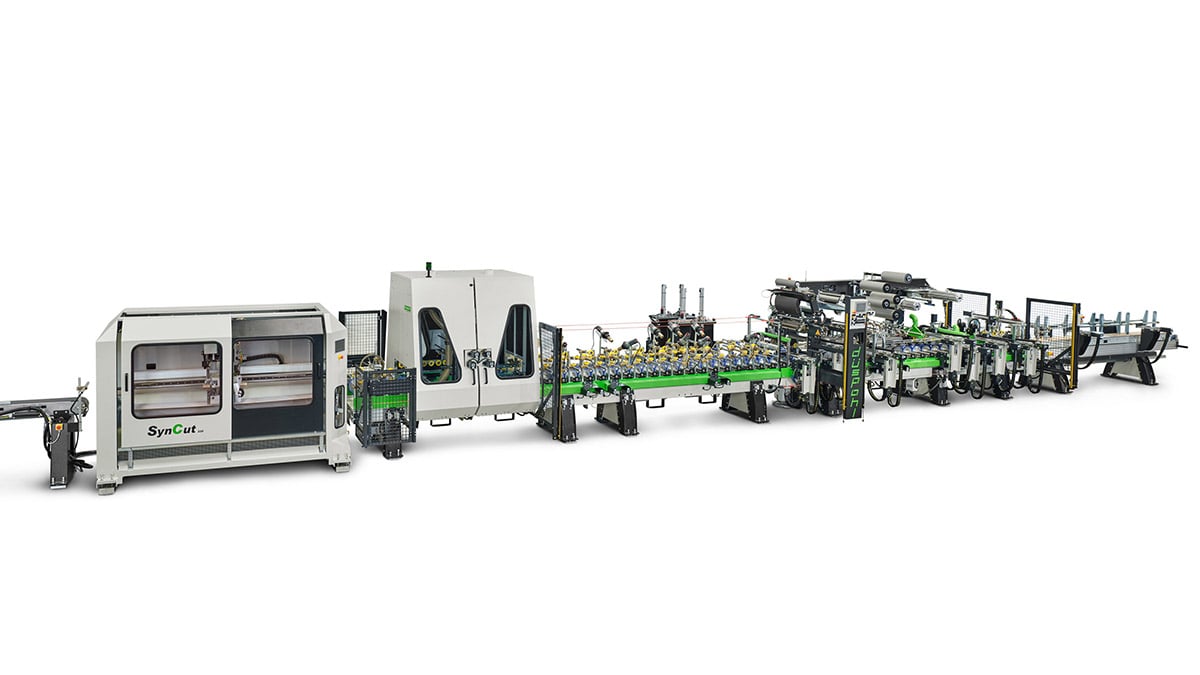 The PowerWrap is the premium model for your most exacting technical demands and highly industrialised production. It offers you the widest choice of versions and performance in the field of conventional wrapping.
Profile wrapping line wood (composites)
Ideal for
Plinth panels & skirting boards

Profiles for door frames

Picture frames




Other profiles made from wood (composites)
Would you like to receive a free consultation to find out if PowerWrap Wood is the solution you need?
Contact us for a non-binding, first conversation.
With production speeds of up to 100 m per min., PowerWrap Wood has a unique selling point in this market segment.
It has been specifically designed for the wrapping of wooden and composite material profiles utilising decorative finish materials on reels with a working width of up to 550 mm. Optimally equipped, it realises a nonstop production with fully automatic reel changing system, self-cleaning premelters with a melting capacity of up to 300 kg/h, trimming and milling units and synchronised separating systems.
Every machine will be configured individually according to the customer's particular requirements. PowerWrap is the only model of our product range that can be equipped with core position controlling which avoids undesirable transitions of decorative material on profiles.
The PowerWrap Wood R is available with integrated roller application system and automatic veneer magazine for working with single-sheet veneers.


The standard equipment on this series of machines includes:
Energy-efficient, high-power premelter (Duespohl)

Speed-related adhesive dosing systems

Maintenance-free, infinitely adjustable wide slot nozzle (Duespohl) on version "S"

Pressure rollers with tool-free quick-change system

Wrapping zone equipped with easy-to-use quick change systems

Central width adjustment for transport wheels and/or pressure rollers

Transport wheel with tool-free fixing system
The optional equipment on this series of machines includes:
Automatic slot nozzle positioning

Automatic reel changer

Automatic web tension and edge control

Automatic workpiece positioning also for veneers from the roll

Milling and trimming units

Synchronised separating systems

Visualisation of process parameters on desktop, management of recipes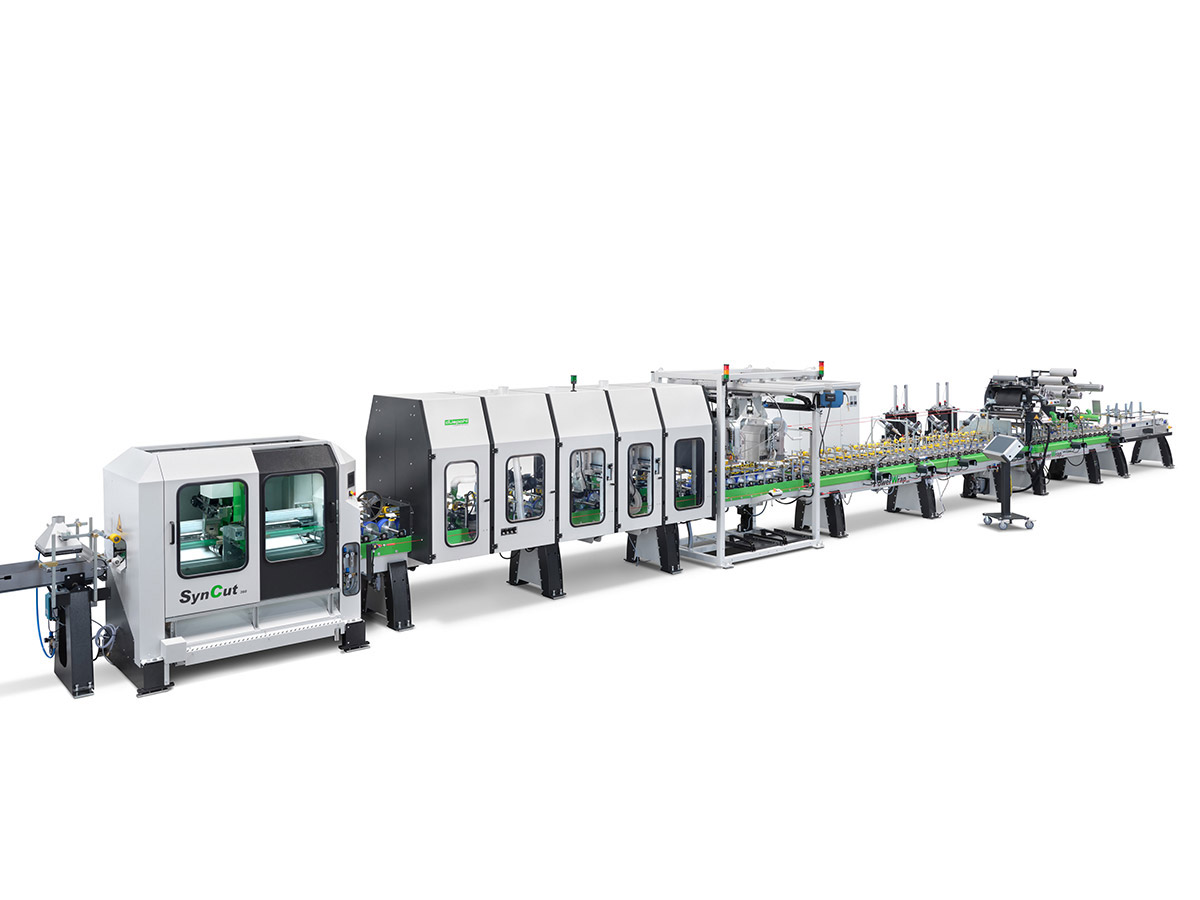 Possible configuration of PowerWrap Wood 400S
PowerWrap Wood 400S featuring ReelChange Wood, infeed belt magazine, UniMelt 80, Foil heating system, Slot Coater, trimming unit, SynCut 360 and free-standing electrical cabinet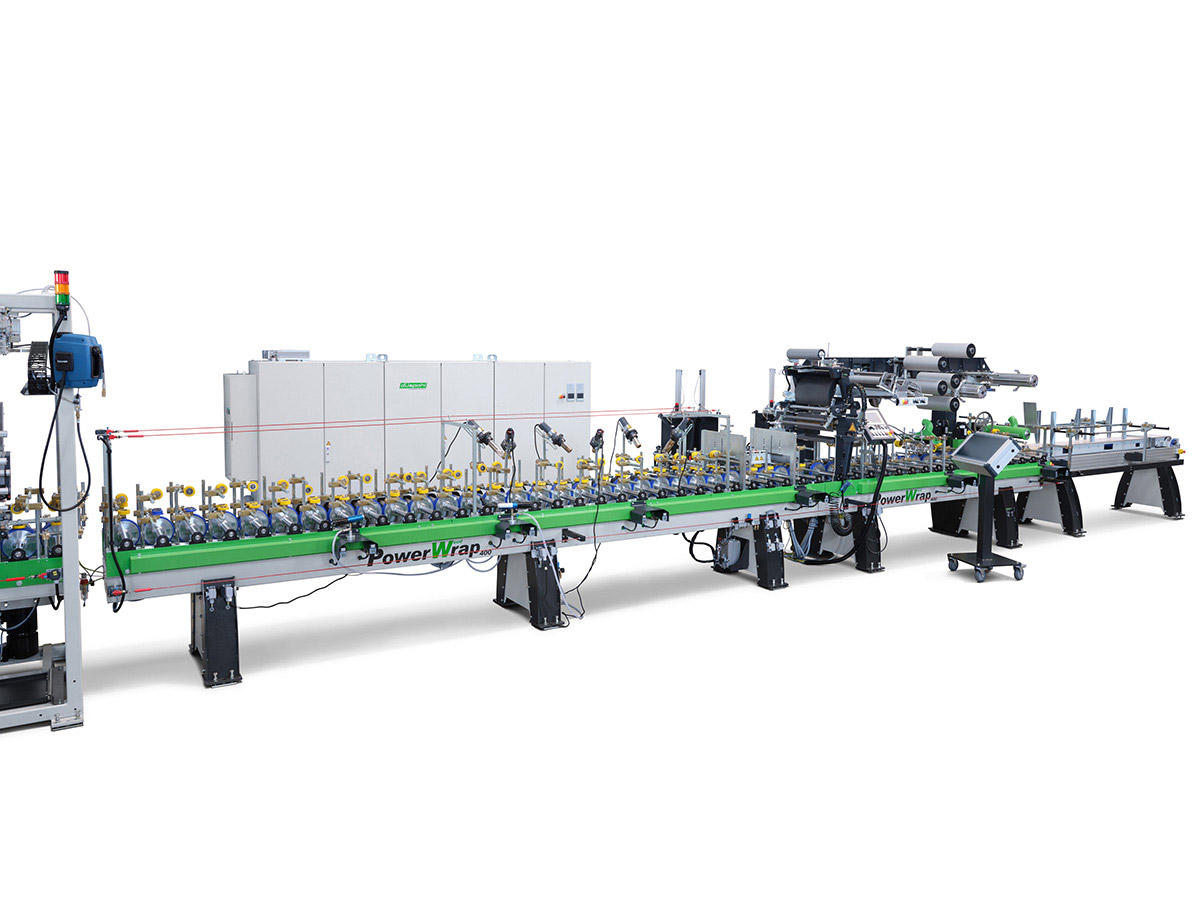 First part of PowerWrap Wood 400S
Infeed belt system, ReelChange Wood, Foil heating system, SlotCoater, UniMelt 80, wrapping zone and free-standing electrical cabinet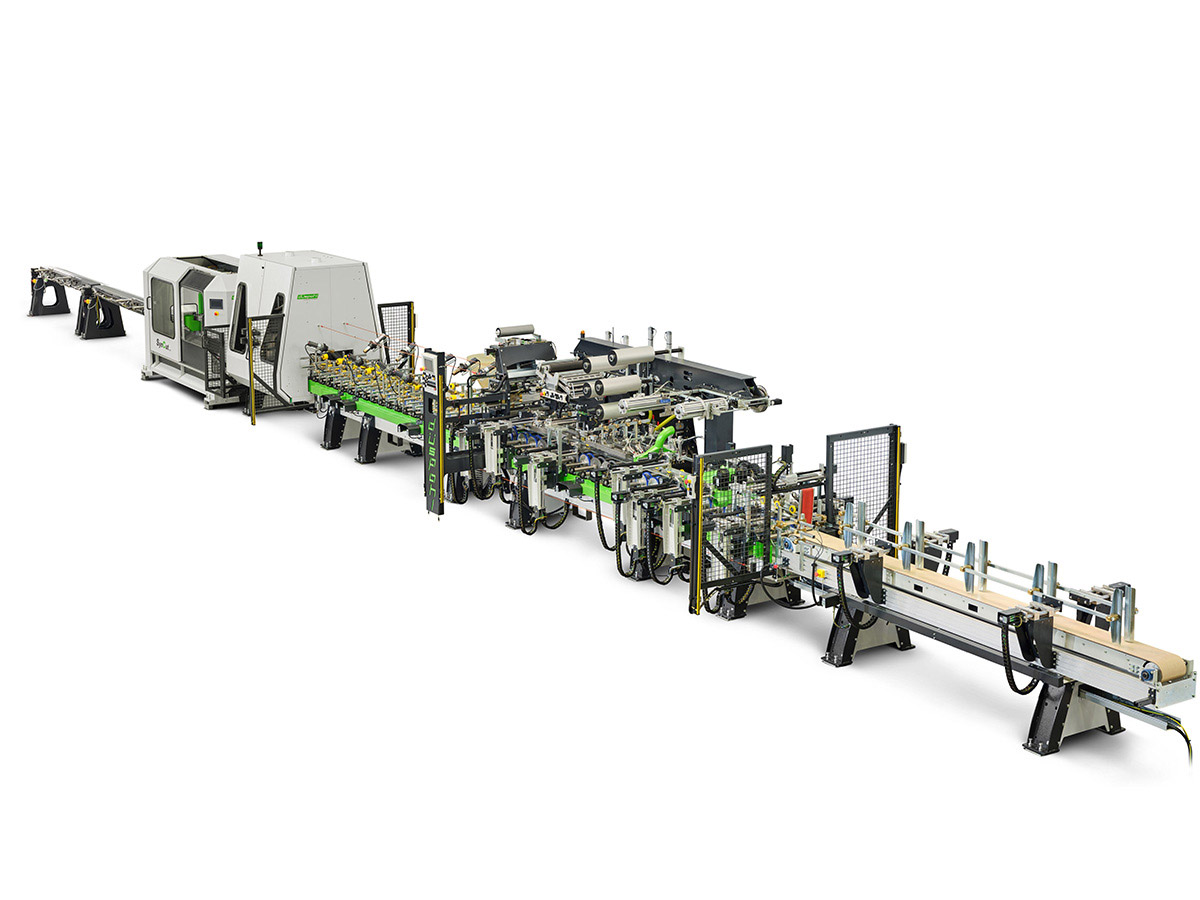 Possible configuration of PowerWrap Wood 400S
Featuring Infeed belt magazine, ReelChange Wood, trimming unit and SynCut 220L. Invisible but crucial: automatic format adjustment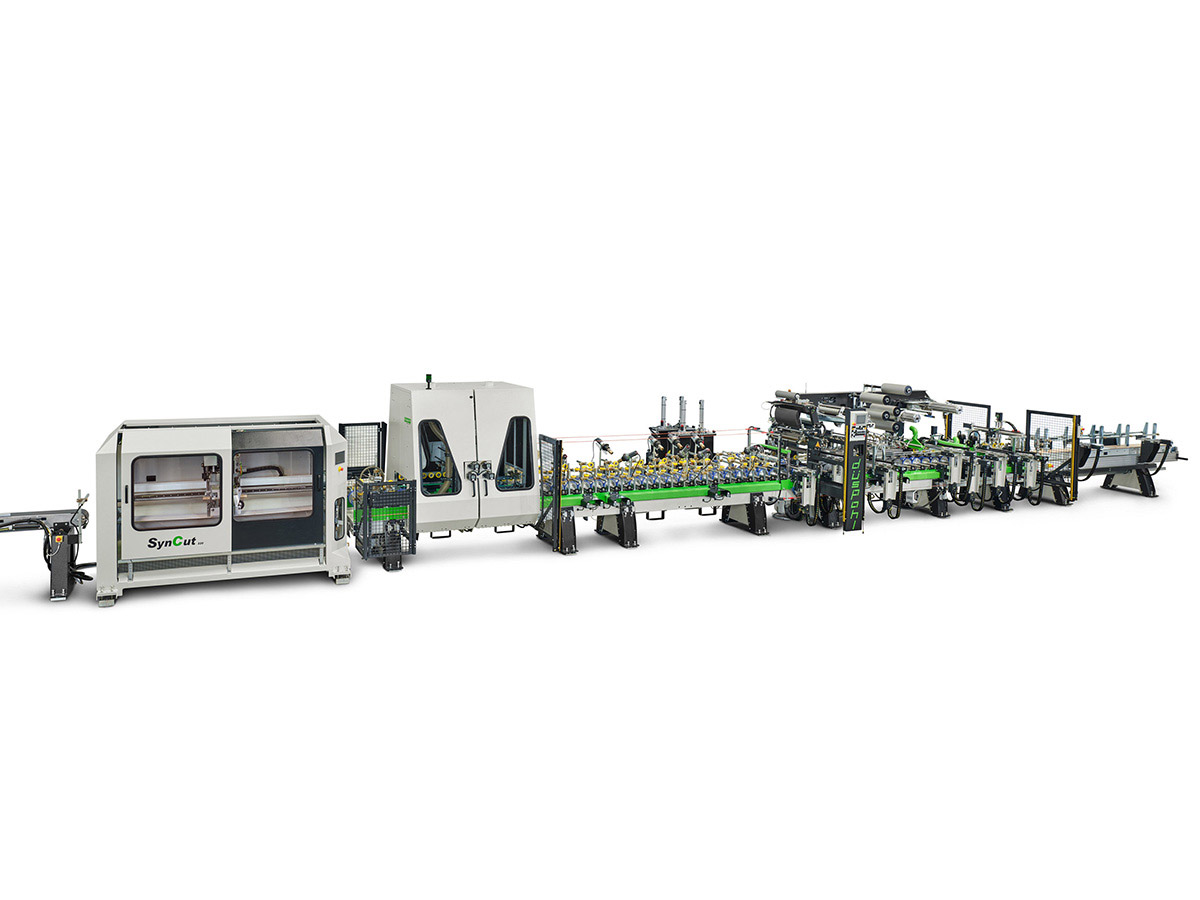 Front view of PowerWrap 400S
Featuring Infeed belt magazine, ReelChange Wood, trimming unit and SynCut 220L. Invisible but crucial: automatic format adjustment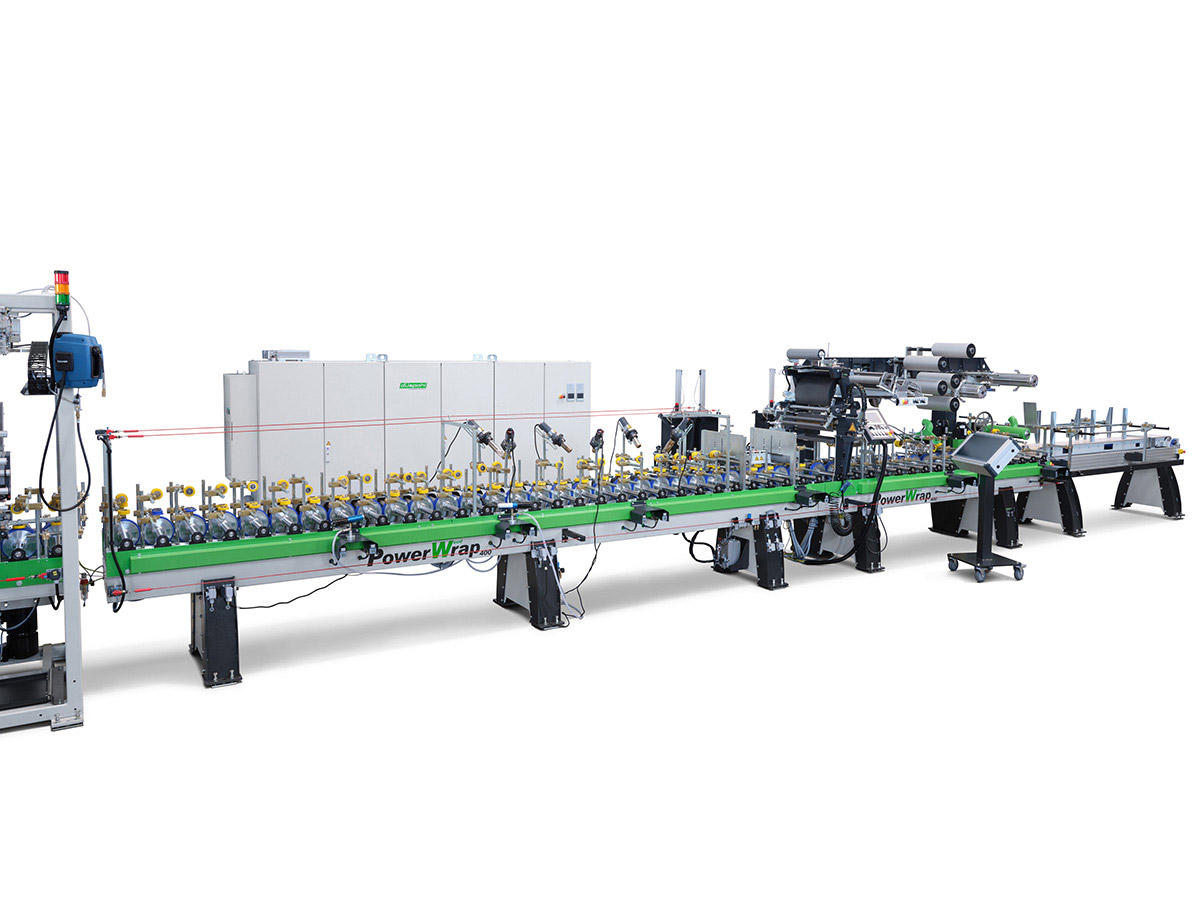 Possible configuration of PowerWrap Wood 400S
Featuring DLBA, ReelChange Wood, Foil Heating System, trimming unit and SynCut 150B Automatic format adjustment for fast set-up and maximum process safety thanks to reproducibility

Transport speed of up to 100 m/min
Maximum power also in 3 shift operation mode

5 years guarantee on the mechanic components of the drive system