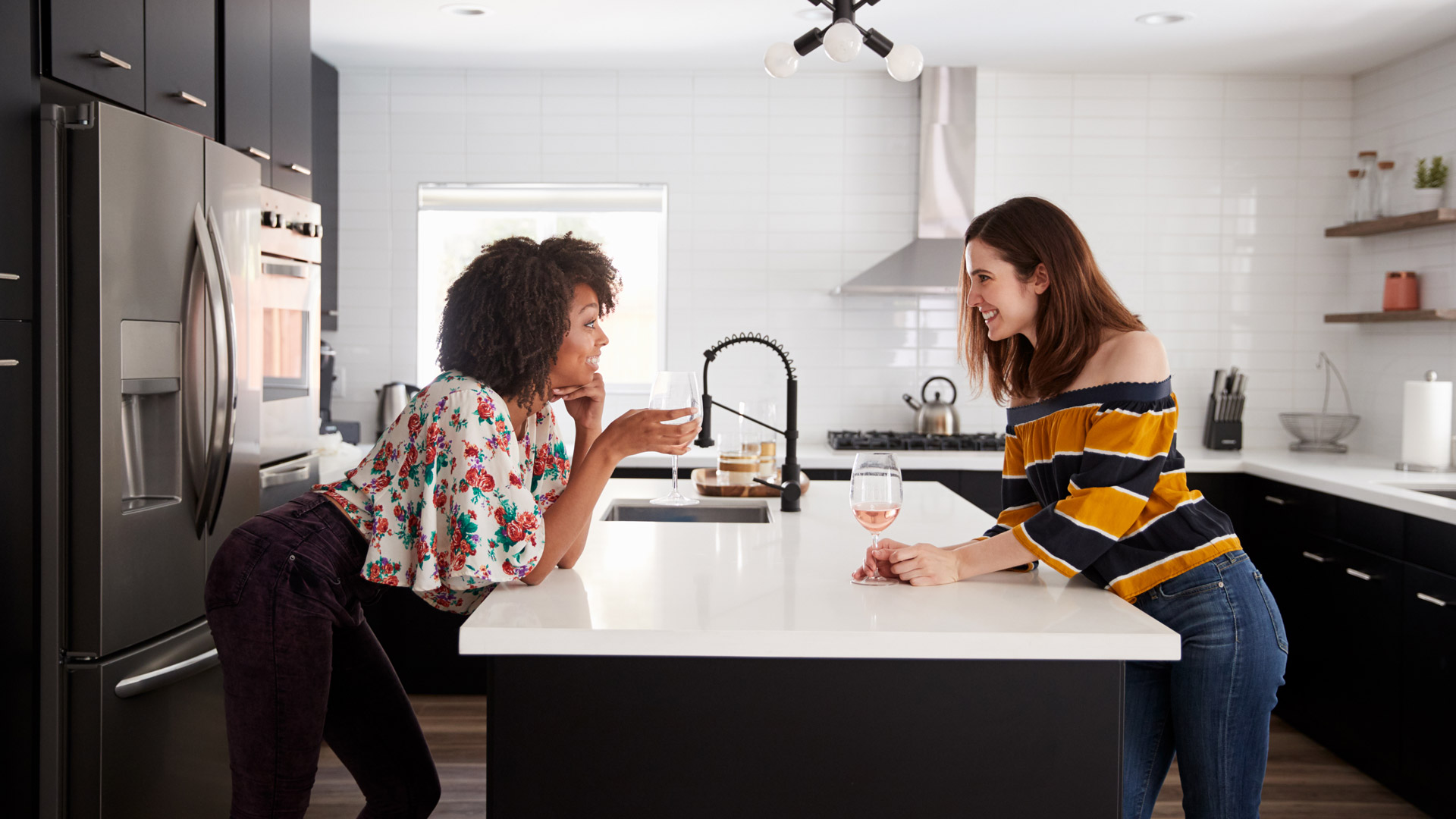 Duespohl manufactures both machines for the slitting of edge material as well as machines for the separation of a mother roll into newly rewound rolls.
Do you need advice to choose the best machine for you?
We'll help you find the ideal solution for your project.
Automatic knife positioning for high working security

Recipe management and exact reproducibility
Easy to handle

Ultratight upwinding with constant tension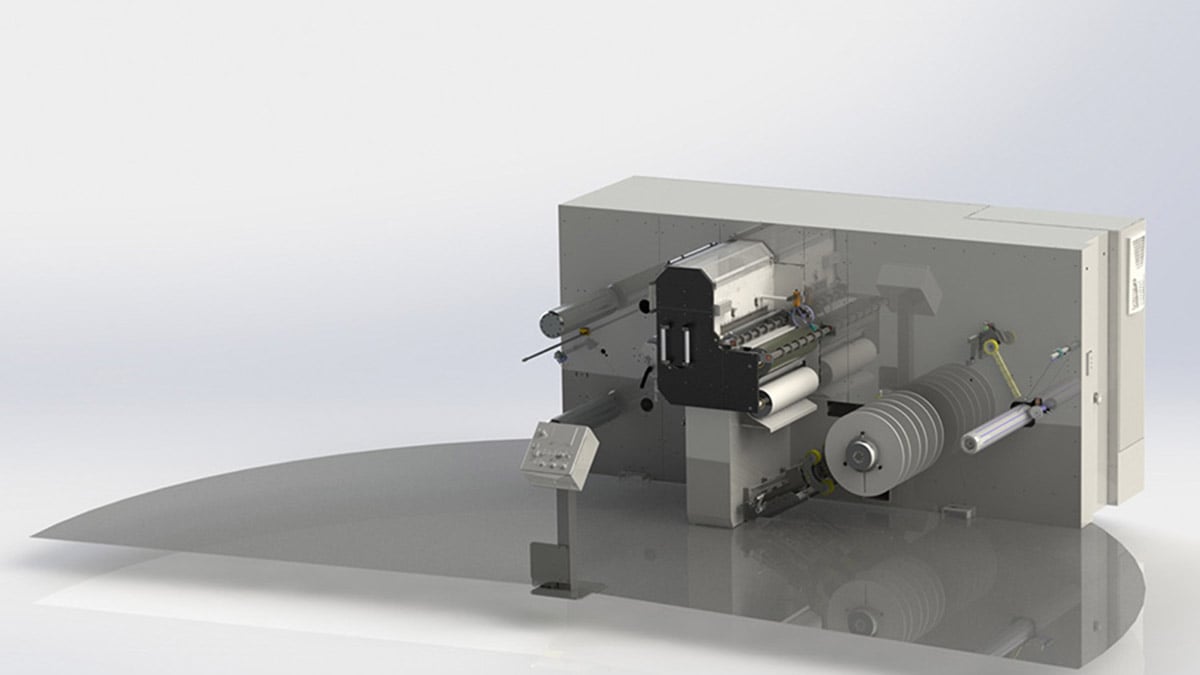 EdgeCut
EdgeCut is Duespohl's solution for the cutting of edge material. Its base is an unwinding-rewinding-process.
EdgeCut processes edge material made from ABS, PVC, PP, paper, thermoplastic foils, laminates or fleece backed veneer up to a thickness of 2 mm.
This system does not only minimise the potential hazard to the operator, but also shortens setup times dramatically.
Ideal for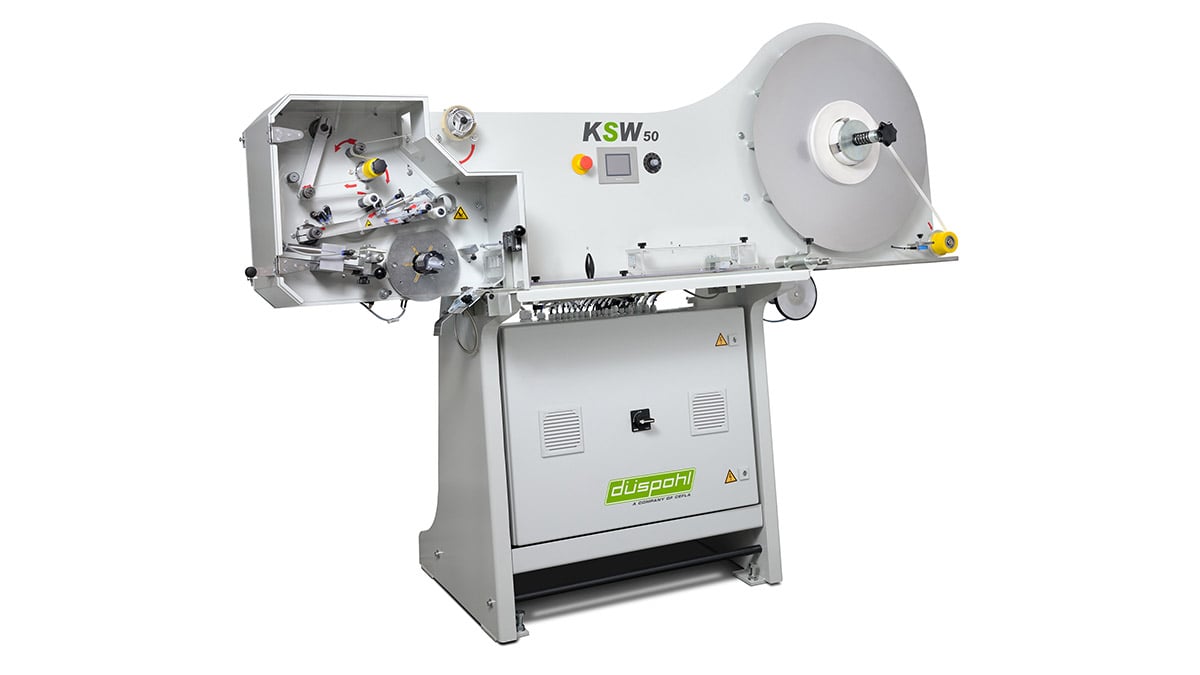 KSW rewinding machine for edge material
The KSW 50 cuts and rewinds edge material made from veneer, paper and laminate. It also processes material that is coated with adhesive.
Ideal for