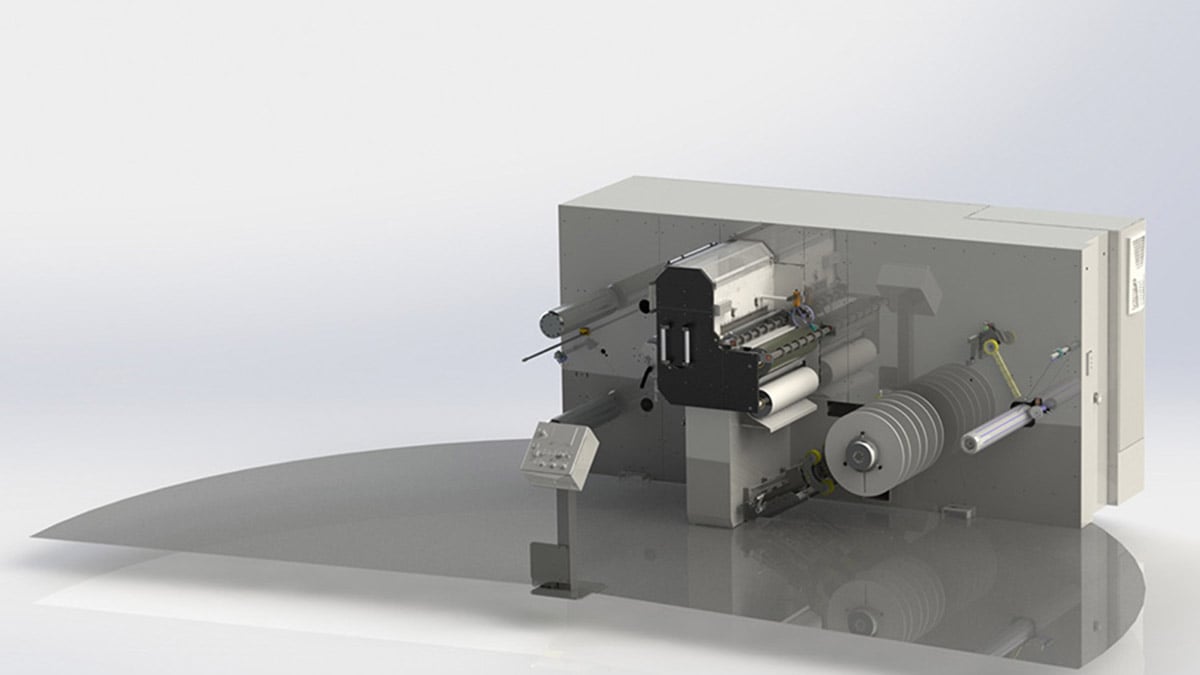 EdgeCut is Duespohl's solution for the cutting of edge material. Its base is an unwinding-rewinding-process.
EdgeCut processes edge material made from ABS, PVC, PP, paper, thermoplastic foils, laminates or fleece backed veneer up to a thickness of 2 mm.
This system does not only minimise the potential hazard to the operator, but also shortens setup times dramatically.
Would you like to receive a free consultation to find out if EdgeCut is the solution you need?
Contact us for a non-binding, first conversation.
The cutting system developed by Duespohl makes it possible to cut and wind absolutely free of burrs and crease-whitening. The result is the highest quality in cutting thin papers, thermoplastic films and up to 2 mm thick edge materials, such as ABS or PVC. One of the biggest challenges was the fully automatic knife positioning as Duespohl's well-known AutoCut performs it. The user specifies the desired cutting widths individually via touchscreen or retrieves them from a database. The adjustment process is completed in less than two minutes and guarantees a cutting width tolerance of no more than +/- 0.1 mm.

Technical data
Material thickness: up to 2 mm, depending on material qualities
Working width up to 700 m
Strip width min.: 18 mm
Roll diameter max.: 700 mm
Cutting speed: 10-150 m/min
The optional equipment includes:
Automatic knife positioning

Auxiliary to position cardboard cores easily and speed up set-up times

Rewinding with friction winding shaft for equal rewinding results of all reels

Deionisation system Reels will be rewound with edges aligned

High drive power for ultra-tight winding results
Constant tension during unwinding and rewinding for constant rewinding results

Sensitive rewinding for sandwich foils with acrylic layers