KSW rewinding machine for edge material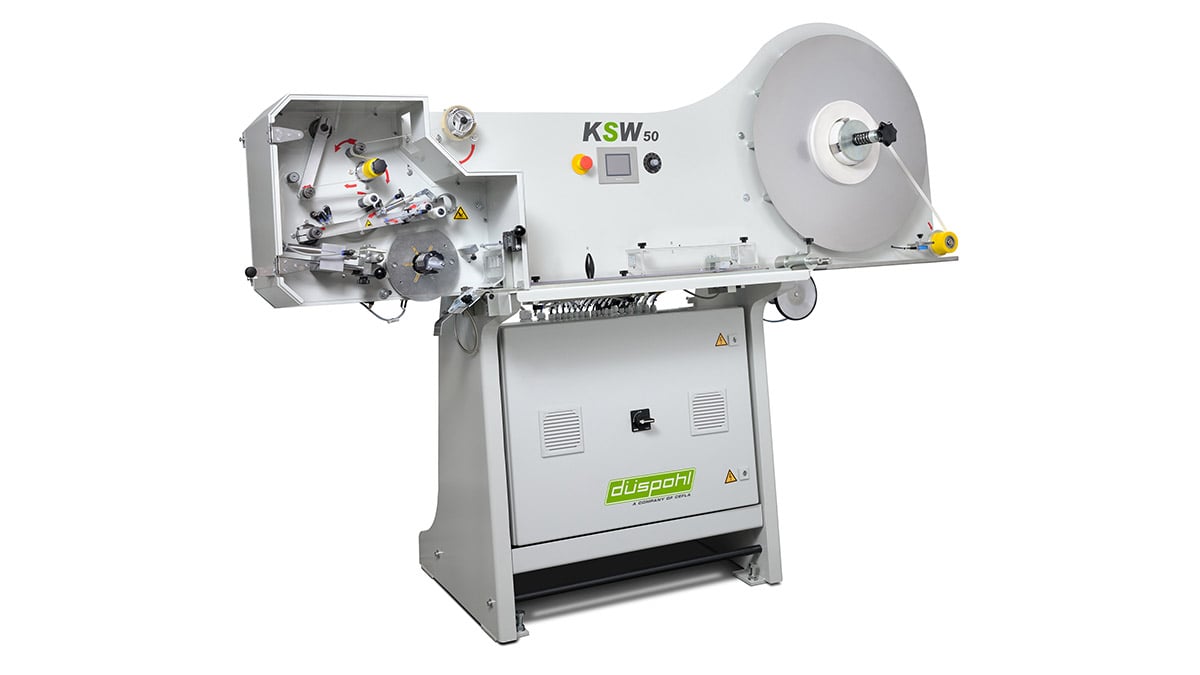 The KSW 50 cuts and rewinds edge material made from veneer, paper and laminate. It also processes material that is coated with adhesive.
Would you like to receive a free consultation to find out if the KSW is the solution you need?
Contact us for a non-binding, first conversation.
The KSW50 divides mother rolls to newly rewound rolls in programmed lengths. It processes edges that are 10 to 50 mm wide and 0,2 to 0,7 mm thick.
Control panel is a touchscreen, self-explaining and independent from the language

Machine stops automatically when the mother roll is empty
The average performance is 4 pieces / minute for rolls of 5 meters