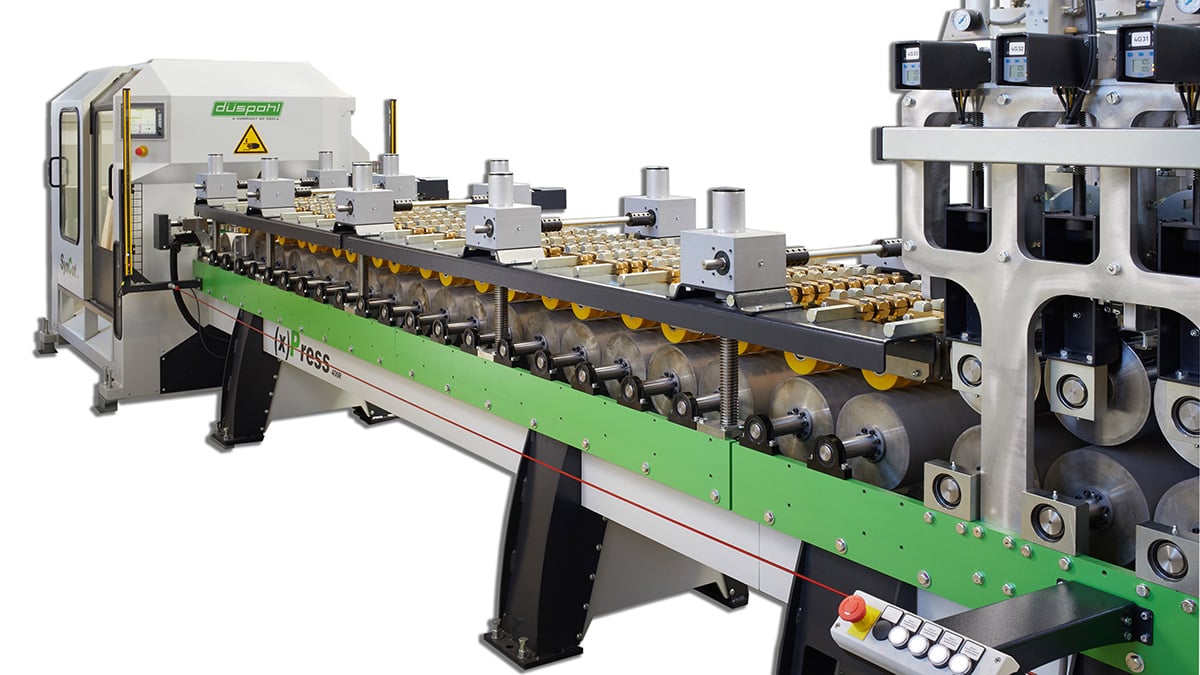 XPress Parquet is an automated all-in-one solution for the production of parquet flooring. It produces high quality goods, in a very efficient way, requiring little space.
Would you like to receive a free consultation to find out if XPress is the solution you need?
Contact us for a non-binding, first conversation.
Since XPress Parquet pastes the top layer and the base material using PUR hot melt glue that consists of 100% solid material, the boards will keep their shape after pressing- deformations will not occur. As a consequence, further production steps using other machines will run trouble-free and the final customer will find the placing of the parquet an easy piece of work.
With its smart way of operating and high production velocities of up to 100 m/min, Duespohl's XPress Parquet produces up to 300% of the output that other current automated manufacturing processes generate. At the same time, it requires a fraction of the investment volume - and space alternative lines would require. Like all Duespohl machines, it is extremely efficient and resource-friendly.
As a complete solution, XPress Parquet contains the automatic infeed system, the premelter and the synchronized saw. It is available in the working widths 250 and 400 mm.
The standard equipment on this series of machines includes:
Automatic infeed system

Premelter
The optional equipment on this series of machines includes:
Automatic format adjustment for easy and precise set-up

Joint connector

Automatic separation system SynCut

Outfeed system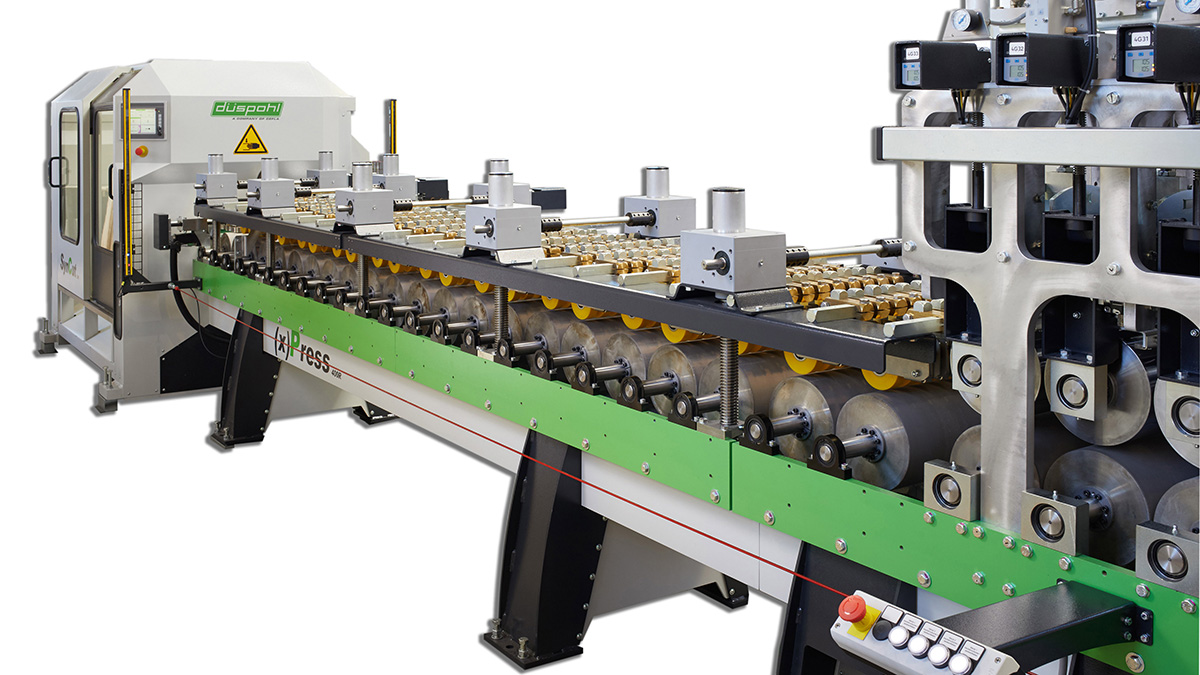 Pressing zone
XPress performs at up to 100 m/min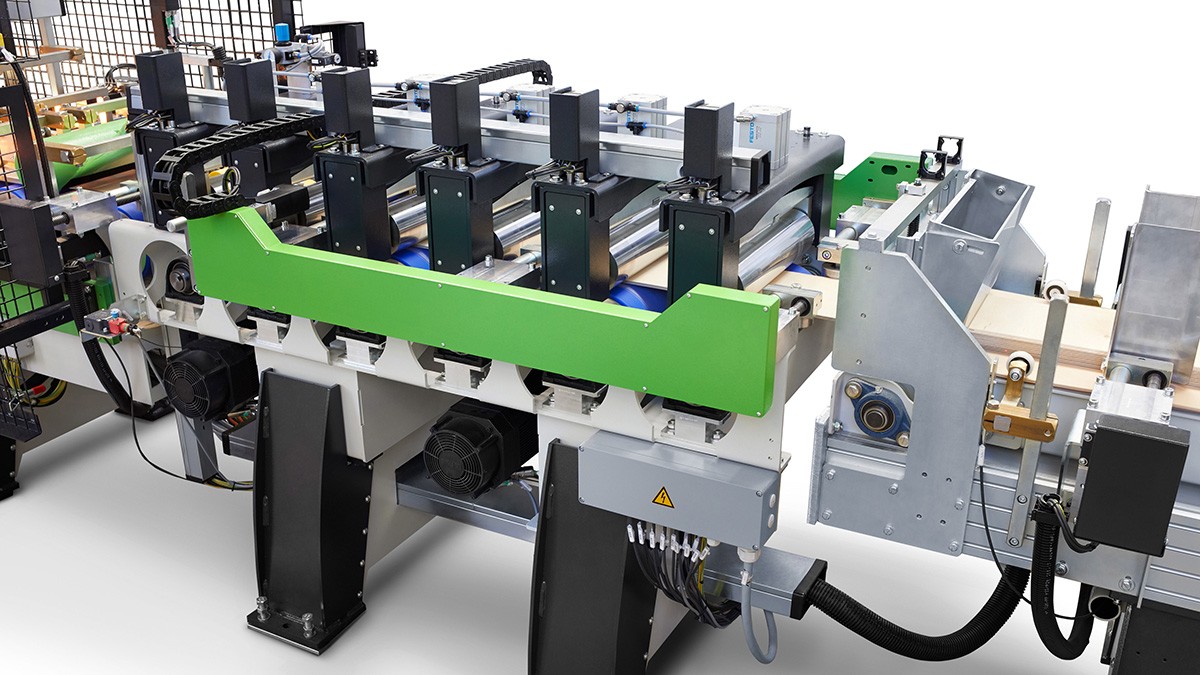 Infeed section
XPress processes base material of different lenghts so you can always purchase the least costly work pieces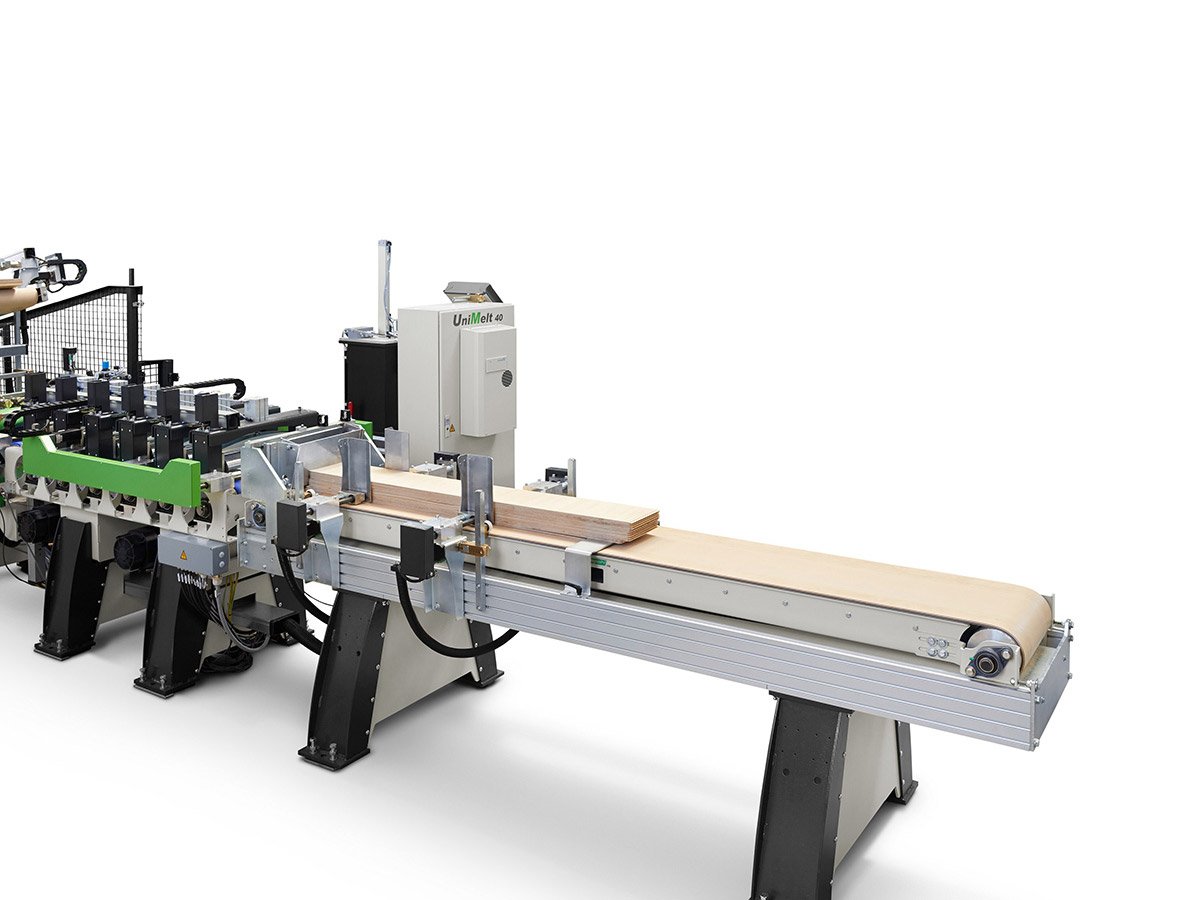 Infeed belt magazine & UniMelt
XPress Parquet processes PUR hot melt glue which consists 0f 100% solid components Applies PUR adhesive with 100% solid content

Pressed boards keep their shape

Further production steps trouble-free

Easy to place for final customers
Significant increase of the out-put (up to 300%)

30% of the investment volume that similar automated solutions require

Requires little space
References
Thanks to the high level of automation, our highly qualified employees and the flexibility of the XPress line, we are able to produce our parquet by Scheucher efficiently and customised in different formats and using different types of layers.
Klaus Bauer - Scheucher