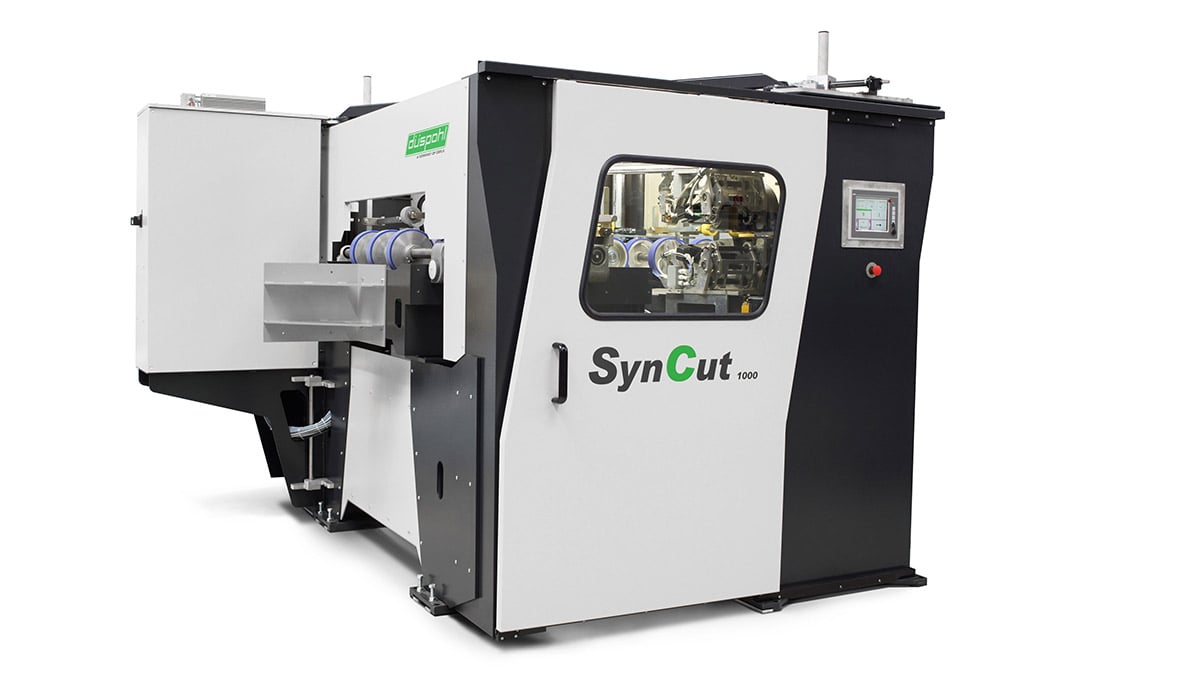 SynCut 700 / 1000 / 1400 is a flying cut-off saw to cut and separate panels during transport.
Ideal for
Panelling
Doors for furniture and kitchens
Panels and boards, wood & PVC
Furniture bodies
Would you like to receive a free consultation to find out if SynCut 700 / 1000 or 1400 is the solution you need?
Contact us for a non-binding, first conversation.
The diagonal saws from the SynCut-series do their job without any clamping of the boards or panels. That way you can avoid marks on the already laminated panel or even deformations.
The high-quality cut convinces everyone who has already worked with diagonal saws. The control unit is another essential element that enables an optimal result and a long service life of the tools.

The intelligently programmed control unit traces the cutting position independently from the length of the work piece. Manual programming of each new profile is no longer necessary. That is why SynCut is easy to handle and highly efficient when it comes to set-up times.
Starting and final position can be adjusted to enable a higher number of cycles when separating narrow boards.
The optional equipment includes:
Outlet belt with integral drive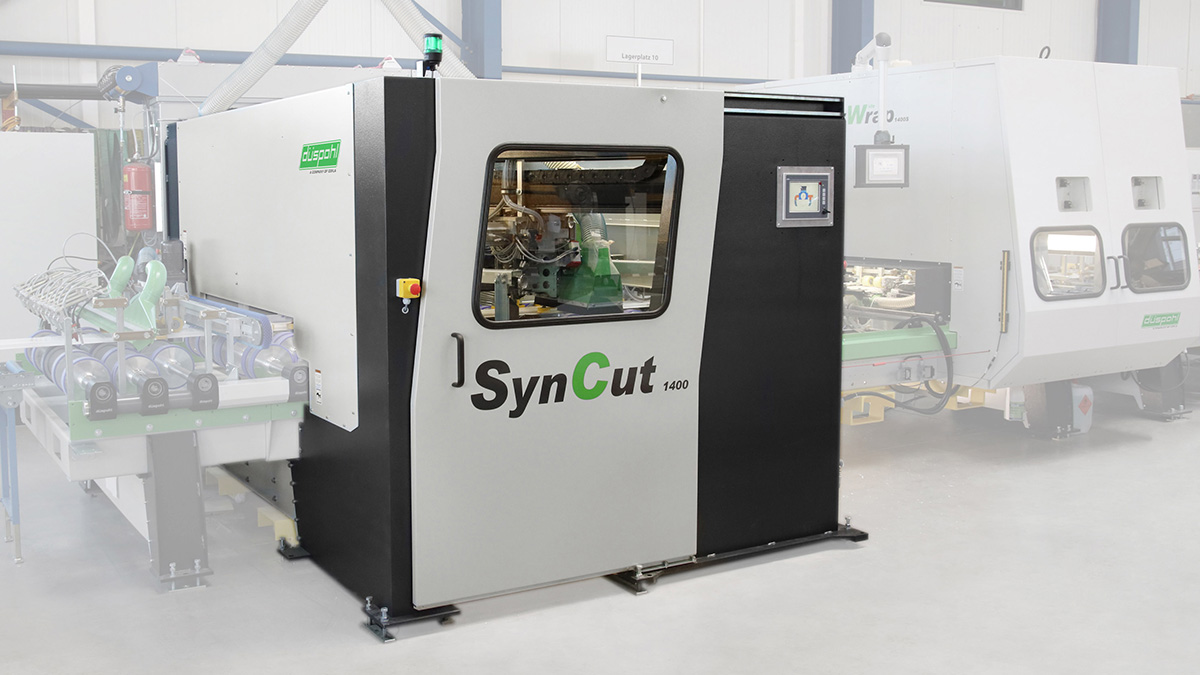 SynCut 1400
For boards and panels of up to 1400 mm width, an essential element of PowerWrap Wide 1400.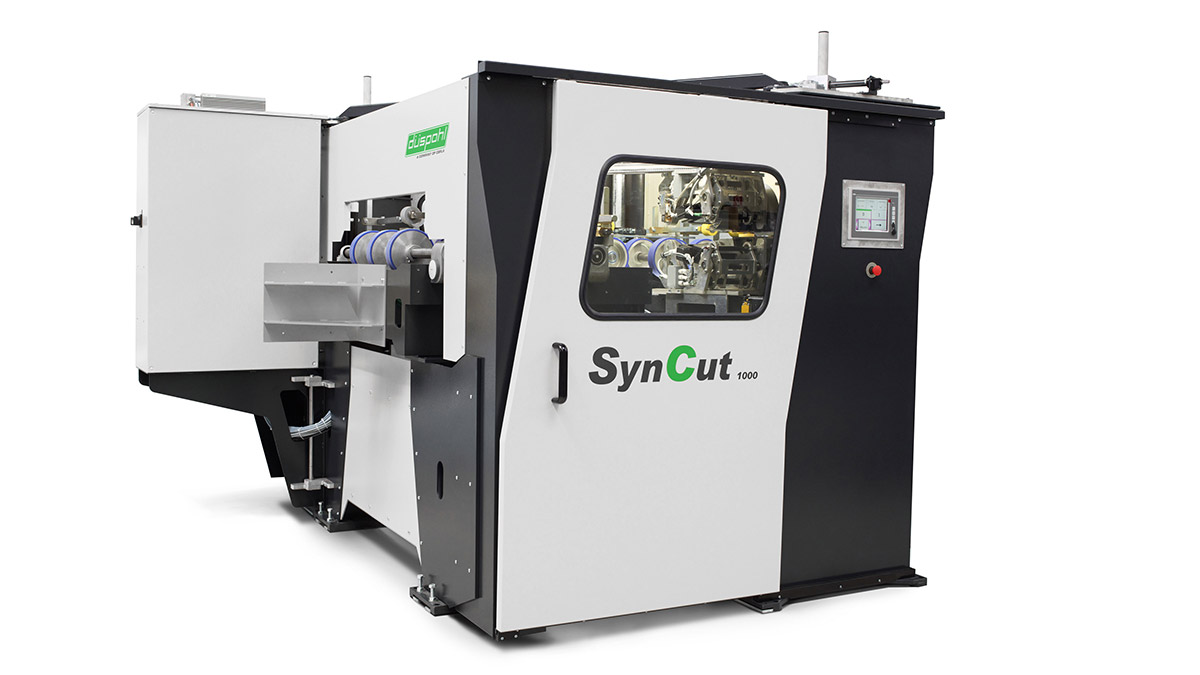 SynCut 1000
For boards and panels of up to 1000 mm width, an essential element of MultiWrap Wide and PowerWrap Wide.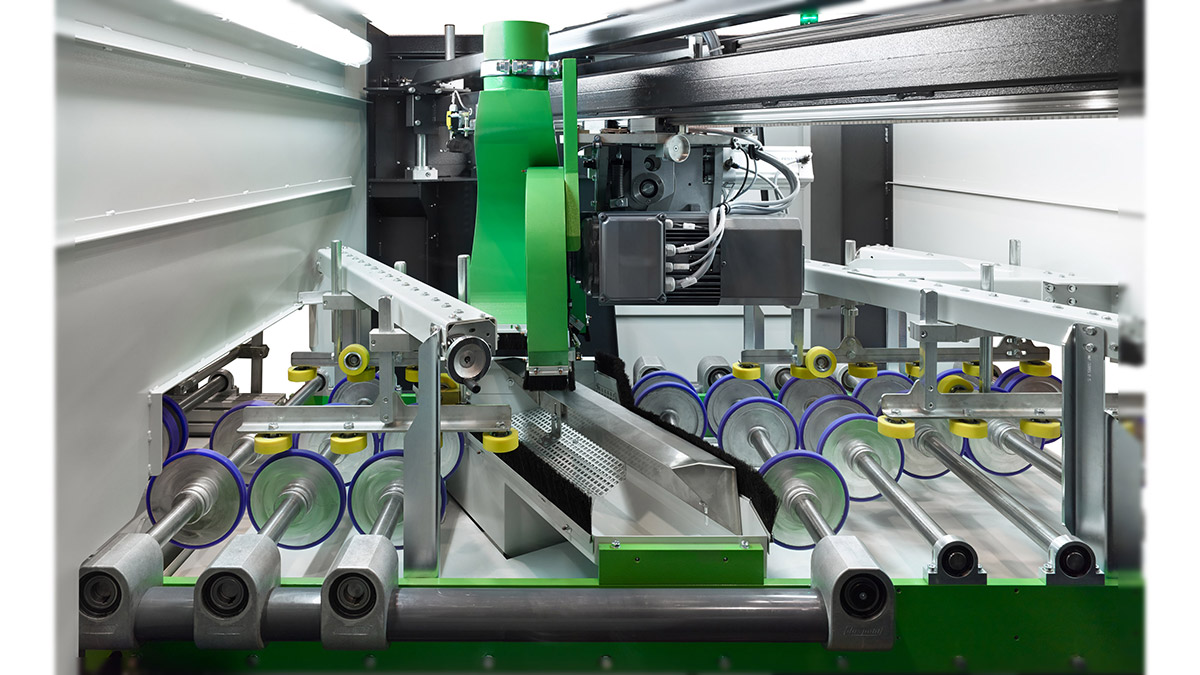 SynCut 700
Works without clamping, powerful element for MultiWrap Wide 700 or PowerWrap 700 Speed of up to 40 m/min

High cutting quality

Very precise

Works without clamping the boards
No marks on the surface, no deformation

Can be retrofitted to laminating machines

Control unit recognizes cutting position automatically