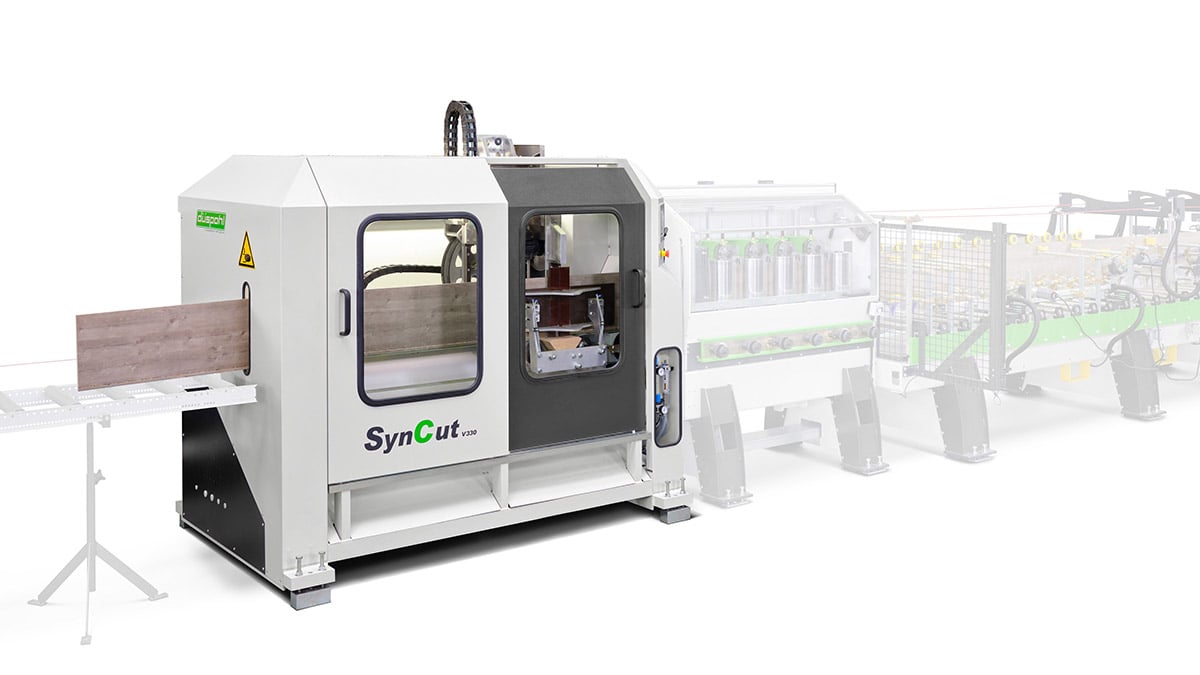 SynCut V330 is a flying cut-off saw to separate vertically wrapped drawers and similar profiles made from wood and wood composites.
Would you like to receive a free consultation to find out if SynCut 330V is the solution you need?
Contact us for a non-binding, first conversation.
The highly dynamic design of the machine makes sure that also short lengths will be separated accurately, even when producing at a high pace.
The operator does not need to re-program the saw when changing from one profile to another since the intelligent control unit makes sure that the joint will be traced - independently from the lengths of the profiles and the production speed.
That is why working with SynCut V330 means little effort and high efficiency!
High cutting quality

Can be retrofitted to any vertically working wrapping machine processing pieces of up to 330 mm

Highly dynamic cutting process
Cutting unit is being digitally synchronised to the work piece while separating

Recognition of joint by laser technology