LamiNator is a fleece backing machine for veneer, the perfect solution for laminating/doubling of sheet and reel materials using PVAC adhesives. LamiNator laminating machines are available in working widths of 400 mm, 700 mm, 1,000 mm and 1,400 mm.
It is optionally available with slot nozzle for PUR adhesives.
LamiNator is a fleece backing machine. Do you actually need a profile wrapping or laminating line?
Laminator achieves speeds of up to 40 m/min. In order to guarantee a constant quality, relevant components like IR beamers, will be automatically adjusted to the production speed.
Despite its compact design, it is possible to laminate several veneer webs in parallel in order to always exploit the entire working width.
Automatic, diameter-dependent brake force control of the non-woven unwinder guarantees constant material tension to make sure you achieve constant high-quality results.
All components in contact with the glue, such as the driven metering roller or the backing roller, are manufactured in stainless steel in especially high-quality.



The standard equipment on this series of machines includes:
Effective drying zone with groups of switchable IR modules

Unwinding station with automatic web tension control

Laminating zone with heated steel pressure rollers
The optional equipment on this series of machines includes:
Double un- and rewinding stations for the simultaneous doubling of two webs and to avoid downtimes due to reel change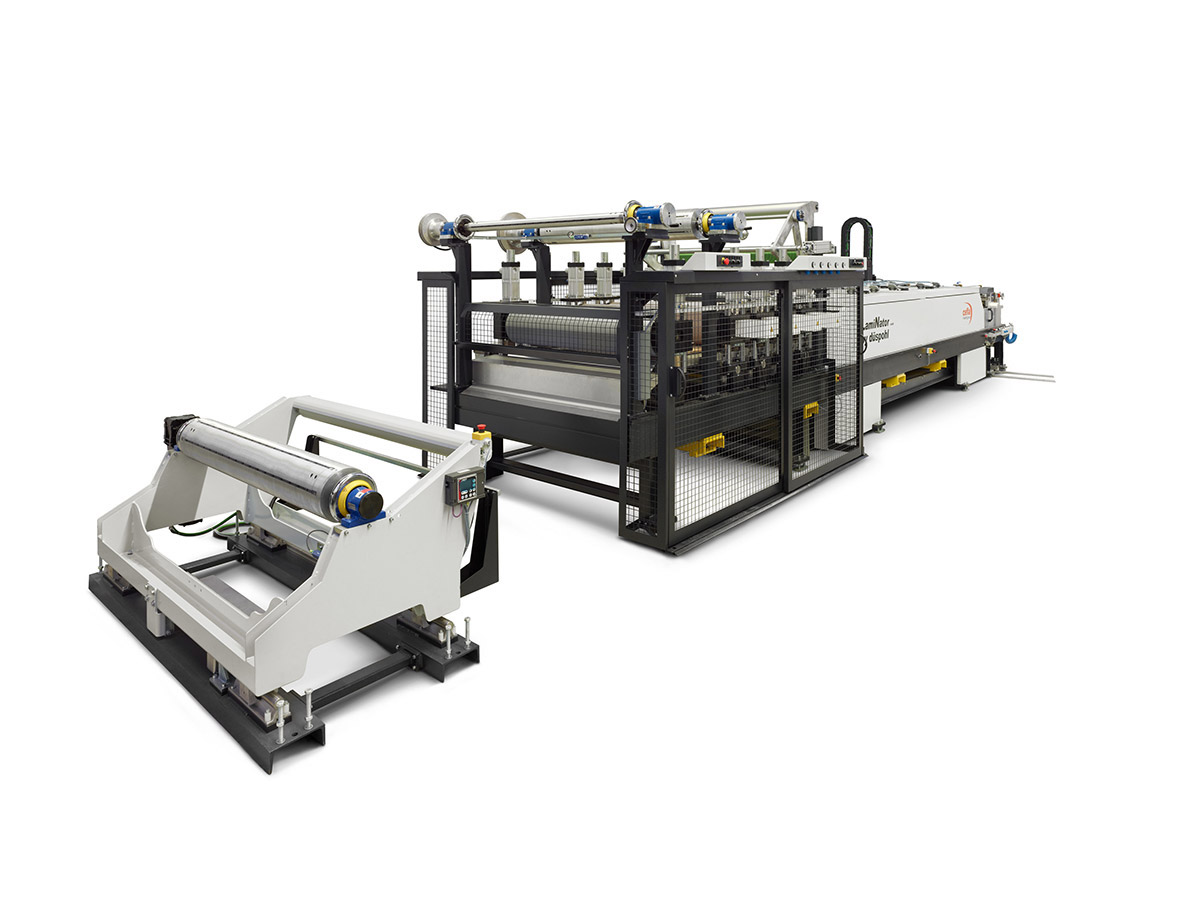 LamiNator 1400R
with single rewinding station
High production speed

Dosing can be adjusted centrally and be reproduced via a digital display
Application rates are readily managed and repeated via a digital display