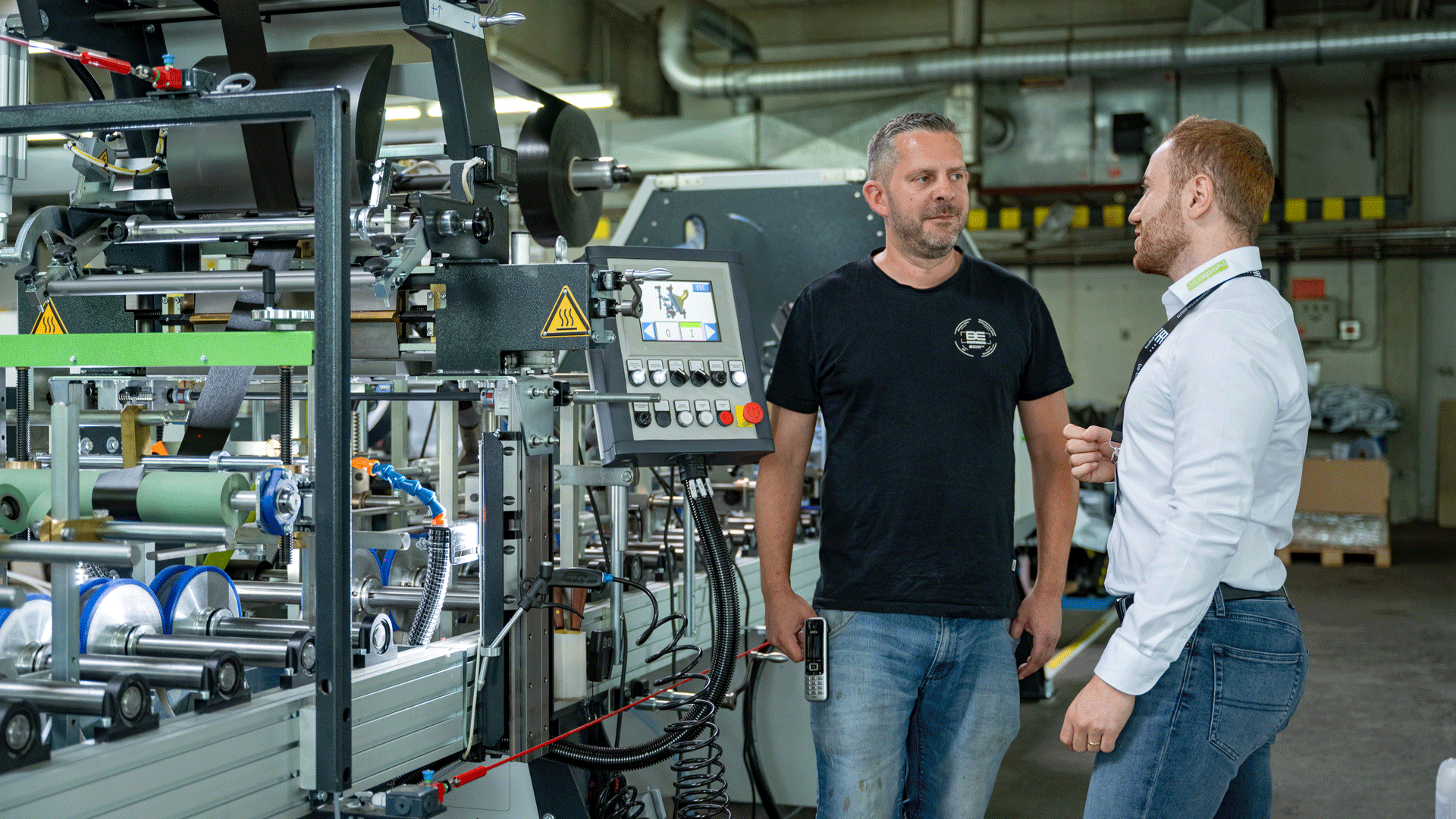 Developing the perfect solution together - Case Study BE Bauelemente
In 2022, the manufacturer of windows and doors BE Bauelemente decided to invest in their first profile wrapping line. This investment would make the company more independent, especially when delivery times got long and single bars would be needed urgently.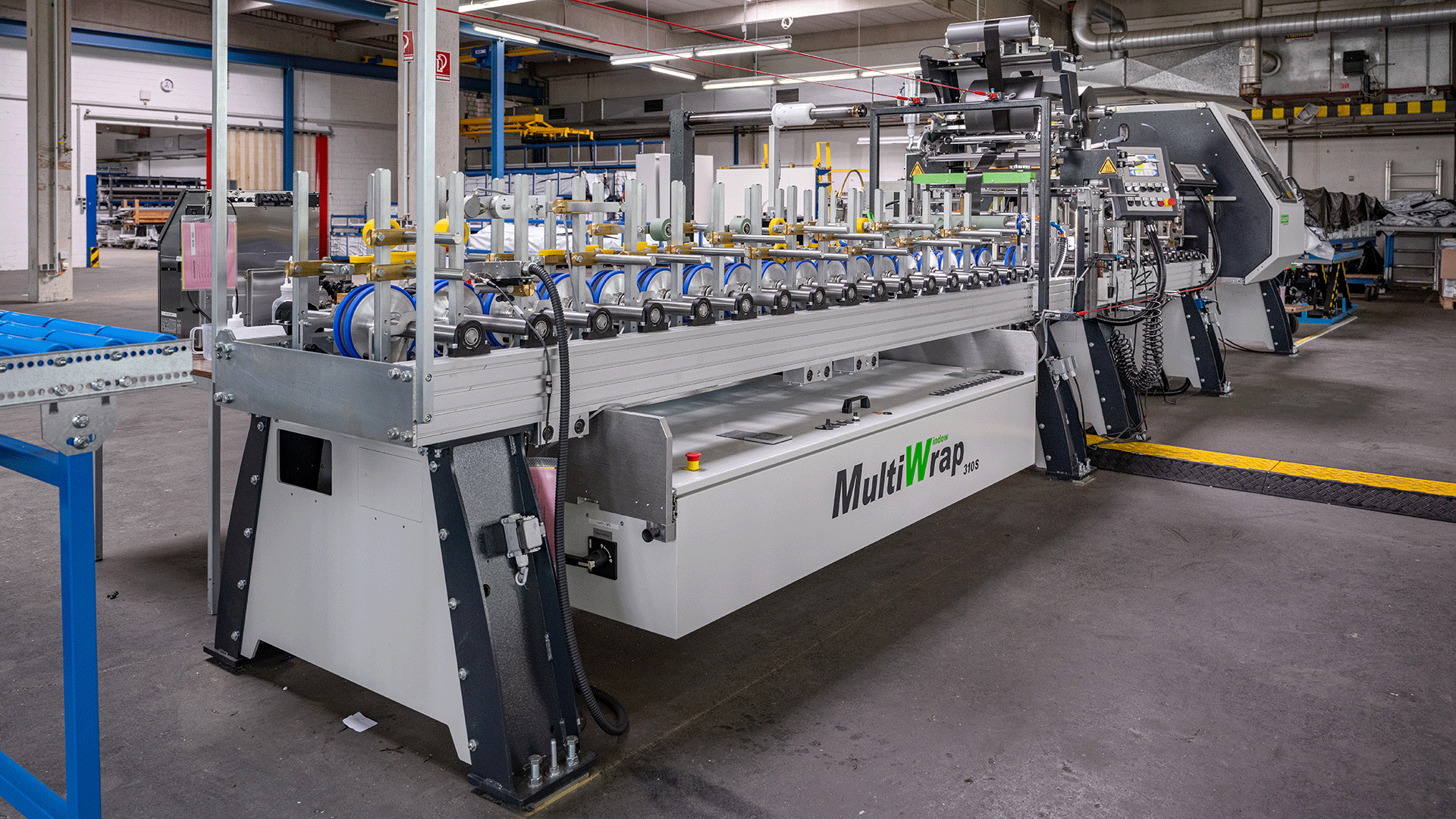 Since BE Bauelemente already knew Duespohl lines from their supplier, they were able to kick off the project fast. "At the beginning of the project, the Duespohl Sales Engineer asked us exactly what our requirements were and even visited our production site to see what the hall would be like", Thomas Bohnenkamp, Head of Production at BE, remembers. Using all the available information, Duespohl configurated the ideal line for the project, based on the requirements and wishes by BE.
Of course the line, a MultiWrap Window, has been equipped with many solutions to help BE to produce efficiently and safely. The line has been designed to make it easy to use for beginners. As an example, DigiApp ensures the correct primer dosing for each profile. The central width adjustment helps the operators to reduce set-up times while the foil heating system improves process safety and helps to lower costs for adhesive.
Since Duespohl does not only offer machinery, but solutions, the project included training by skilled service technicians. "Duespohl employees spent 2,5 weeks on-site for training. Even after that period, when we had questions, they helped us quickly", Bohnenkamp recapitulates. "In summary, it was a very good and cooperative partnership." The BE team is very happy with the easy handling and able to operate the line completely and independently.

Sounds interesting? Watch the video to find out more about BE's start into profile wrapping.