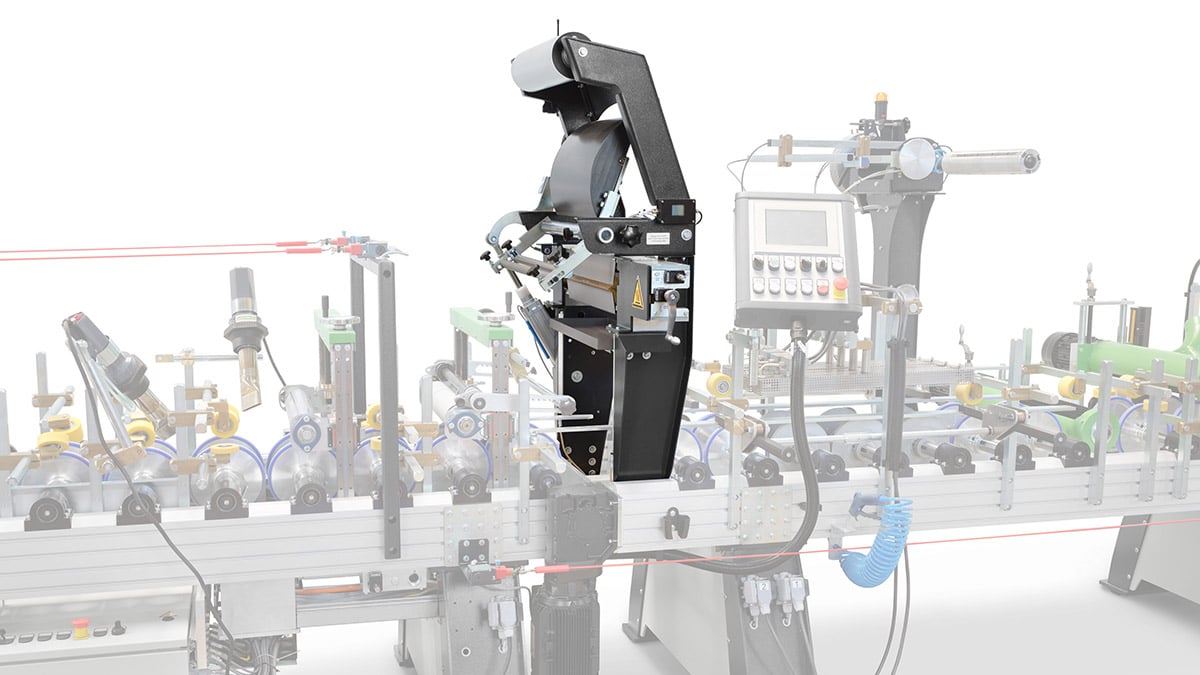 The Foil-Heating-System FHS heats wrapping material to a pre-selected temperature, independently from the temperature that it has before.
Using this unit, you increase the process safety and surface quality of the wrapped profiles.
Ideal for
all profile wrapping lines
all laminating lines
Would you like to receive a free consultation to find out if the foil heating system is the solution you need?
Contact us for a non-binding, first conversation.
In connection with powerful IR heaters that warm up the work pieces, the optimal temperature of the wrapping material is an indispensable requirement for comparable and improved adhesion. At the same time, it significantly reduces the amount of glue applied which helps you to save up to 30% or more on adhesive costs.

An important side effect is the improved surface quality of the wrapped profile which results from the thinner layer of glue applied and the improved flow, especially when it comes to highly viscous adhesives with contact to pre-heated surfaces. Constant foil temperature control, even for rapidly changing feed speeds thanks to automatic variation of the heating area

Independent from temperature of wrapping material before preheating

Independent from foil colour and structure

Anti-adherent coated surface

Low energy requirement, even at high feed speeds

Contactless foil temperature sensor, right in front of the adhesive application unit
No deformation of thermal foil during machine stops

No radiated heat/dazzling in surroundings

Transmission temperature can be selected dependently from the material

Not sensitive to vibrations/jolts

Simple handling and operating

Can be retrofitted to all existing machines with slot coater application system by Duespohl