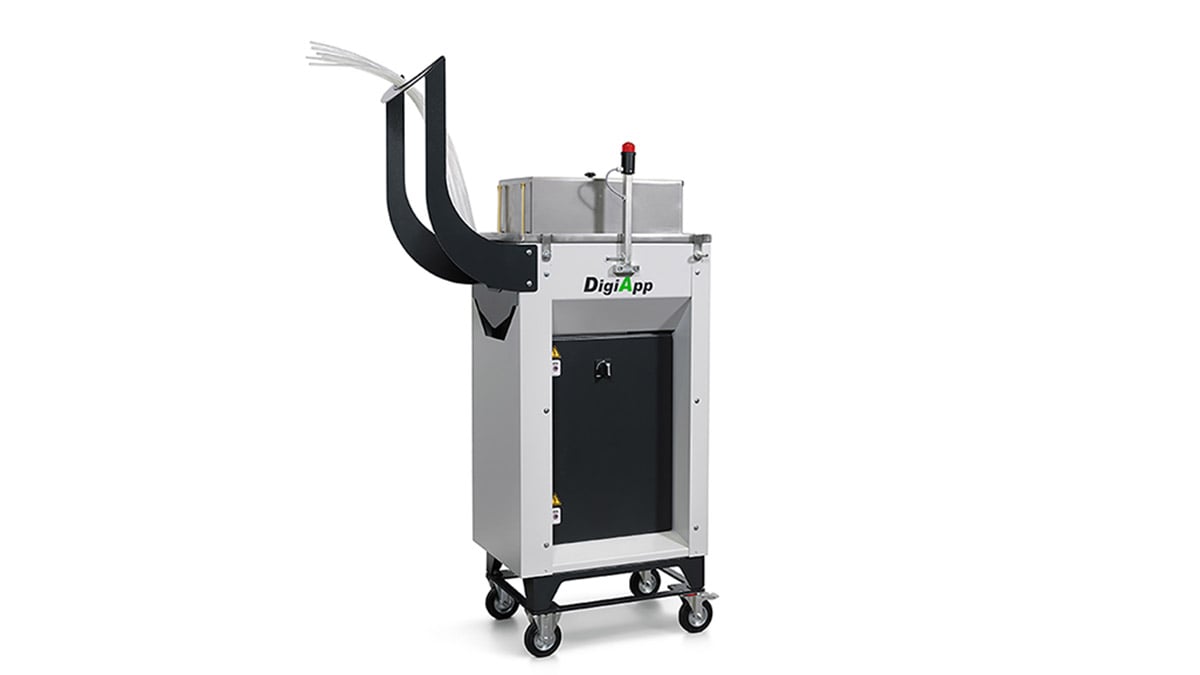 DigiApp is a digital dosing system for the primer application using felt strips.
Adding a DigiApp to your new or existing profile wrapping machine, you will benefit from a uniform and reproducible dosing - independently from the production speed. The reliably constant applied quantity significantly increases process safety and prevents eventual claims.
Primer application systems
Ideal for
Window profiles
Window sills
Other PVC profiles
Would you like to receive a free consultation to find out if DigiApp is the solution you need?
Contact us for a non-binding, first conversation.
As an automated solution for the dosing of primer when working with a felt strip application system, it does not only adjust the dosing automatically to variations in production speeds, it also keeps the felt tongues from drying out or dripping when production is interrupted. Additionally, it monitors the values of the solvent emissions.
DigiApp will also ease the operator's working routine, so that he will be able to focus on other tasks. The machine comes with an intuitive, easy-to-use touch screen. Corrections can be done simply and immediately. Also, the containers for primer and cleaning products have been ergonomically arranged.



The standard equipment includes:
For VOC-reduced, MCL or MEK primer

8 individually acting pumps, expandable to 16

Saves up to 500 settings

Intuitive operating via Touch Screen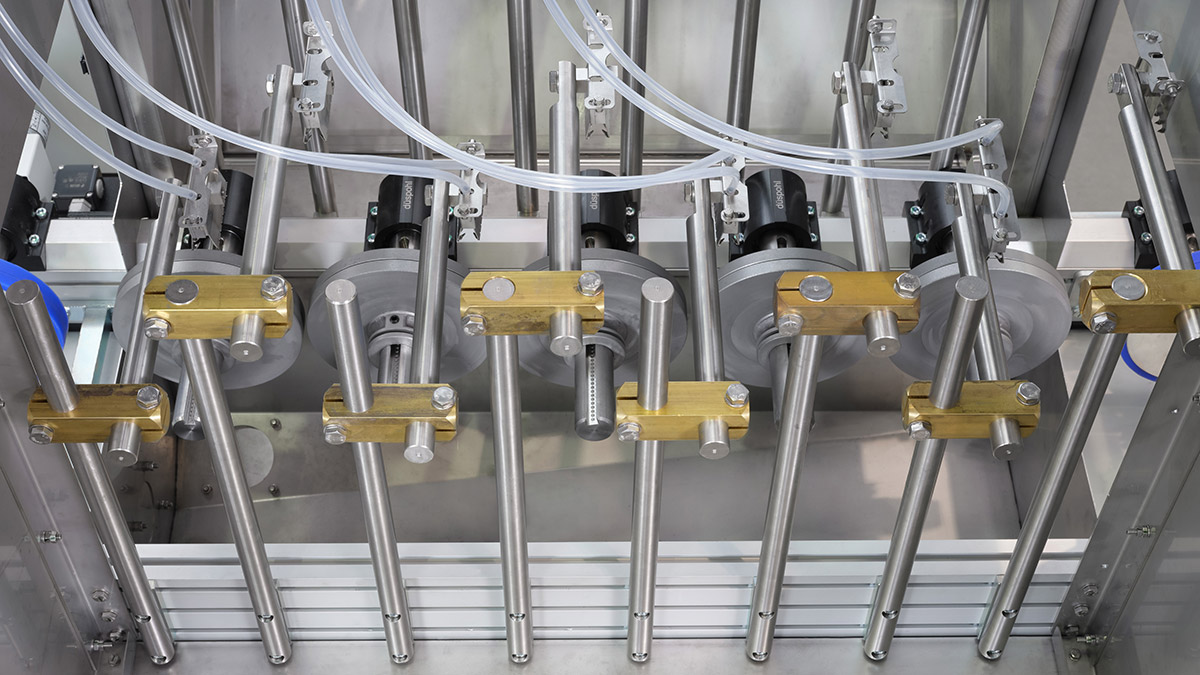 DigiApp Cabin
Tubes coming from DigiApp connected to felt strip holders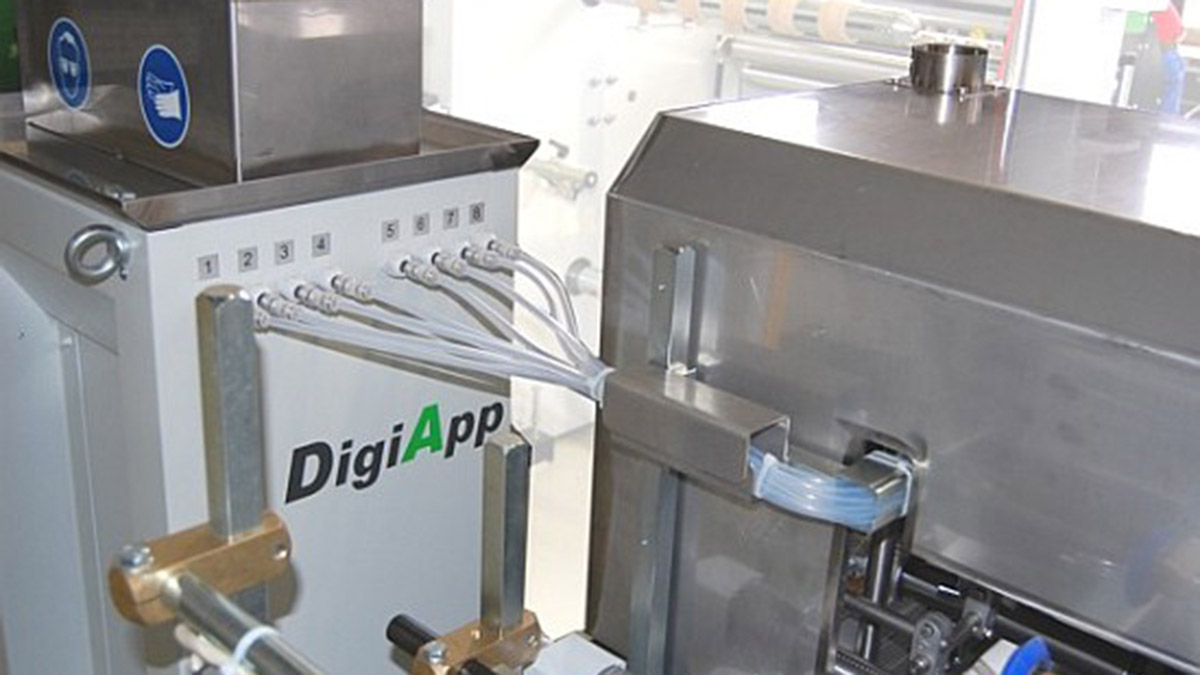 DigiApp connected to cabin
Tubes coming out of DigiApp connected to primer application begin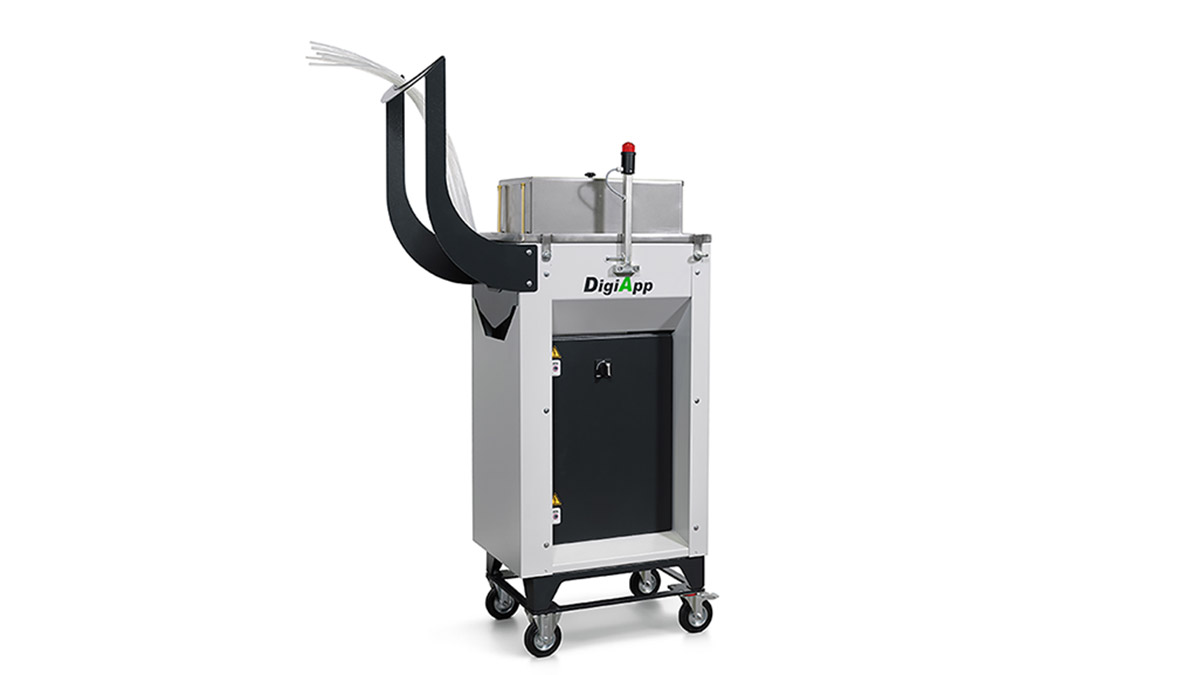 No dripping of primer when production stops immediately

Primer consumption can be calculated
Values of solvent emissions will be monitored automatically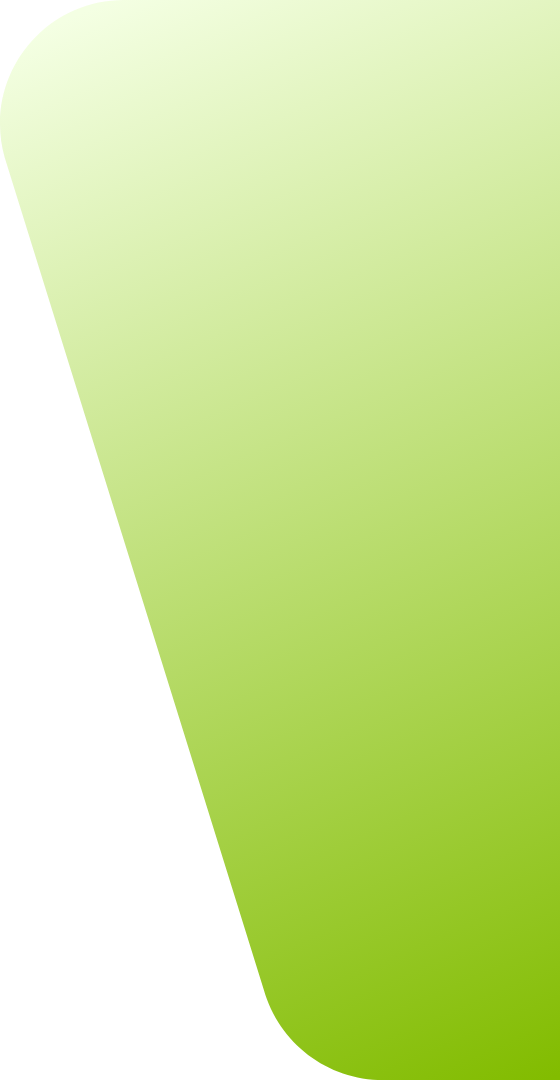 Nigel Coombes - Homeline UK
Duespohl equipment has proved to be very reliable and has enabled us to meet and sometimes exceed our customer demands. The DigiApp has enabled us to accurately apply low VOC primer to our products which has both economic and environmental benefits. MulitiWrap is extremely user friendly enabling quick product change overs.