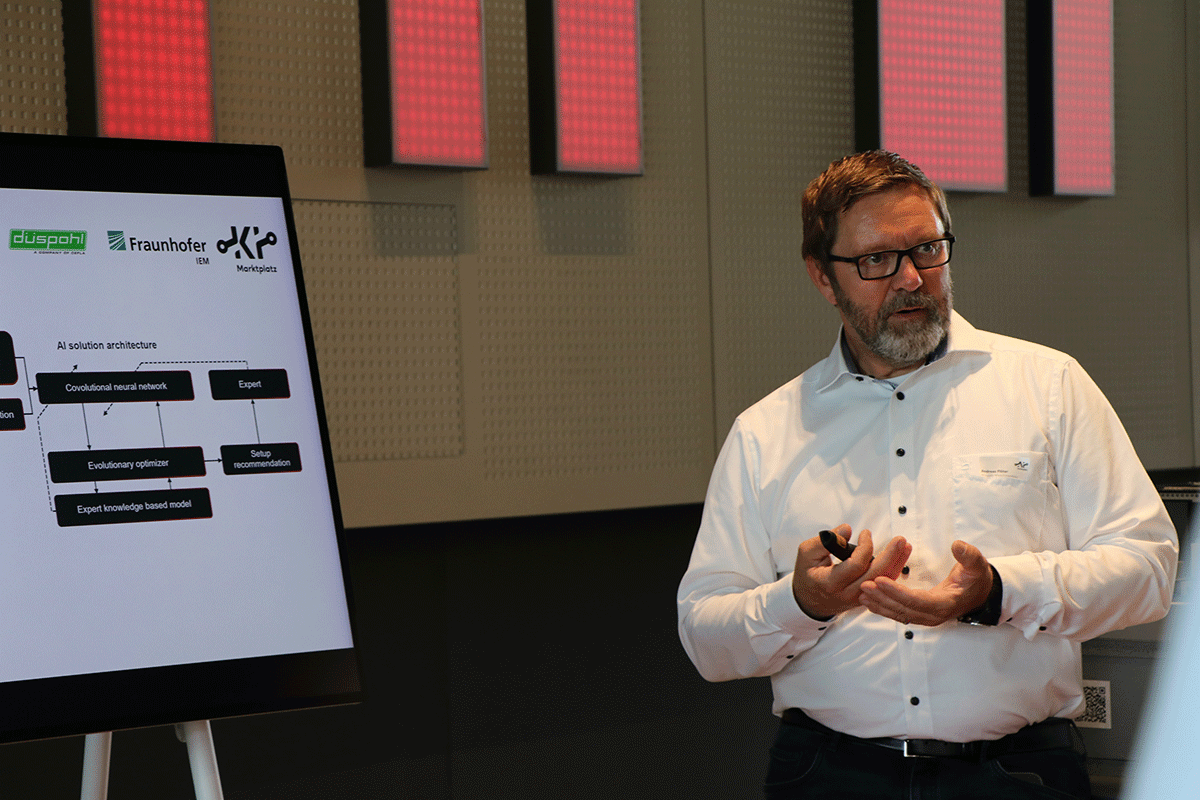 Conclusion of AI Marketplace project
The scope of the AI Marketplace is to create a central contact point for Artificial Intelligence (AI) in Engineering. One important component is the platform AI Marketplace on which AI suppliers and users develop and exchange solutions via an app store. It also offers a knowledge hub all about AI and Engineering. Moreover, AI Marketplace includes several services to accompany companies on their way to smart Engineering - starting from the identification of use cases to the actual implementation. The Fraunhofer IEM from Paderborn and Duespohl have cooperated successfully in a project to integrate artificial intelligence in profile wrapping.
Two of the major challenges of profile wrapping companies are small batch sizes and skills shortage. Duespohl has developed many solutions to face both, including manual, semi-automated and maximally automated systems. RoboWrap embodies the highest degree of automation. Its smart software is being constantly developed, optimised and updated.
Before the AI Marketplace project started, RoboWrap was already able to reproduce settings that an operator had saved before. The integration of artificial intelligence enables RoboWrap's software to suggest the operator which pressure roller to place in which position.
The project AI Marketplace was funded by the German Ministry for Economic Affairs and Climate Action from 2020 to 2023. The newly founded AI Marketplace GmbH will continue its activities starting from June 2023.
The marketplace will keep developing as a connecting platform between suppliers of AI solutions and companies. Duespohl is also involved in new cooperation projects that support profile wrapping and laminating companies in increasing their productivity and ensure high quality.


Photo courtesy of it's OWL: Andreas Flöter (Duespohl, General Manager) presents the results of Fraunhofer's and Duespohl's AI project