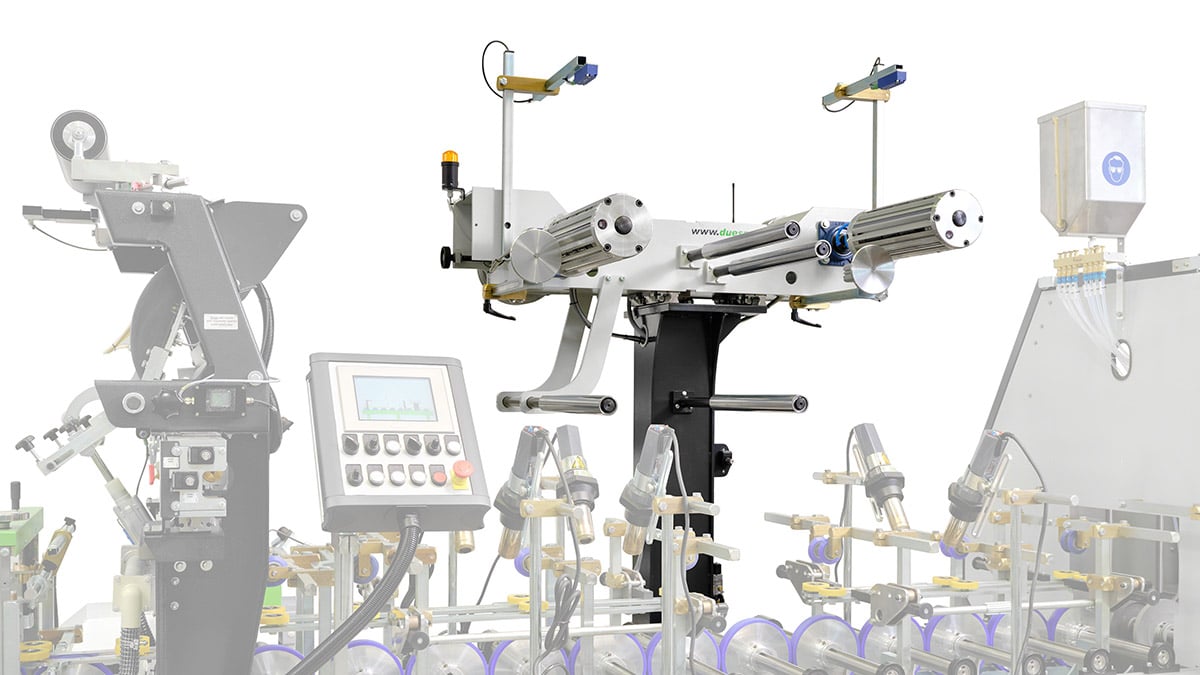 The double unwinding station with manual change of surface material allows you to switch from one decorative material to another without interrupting the production. It works with the common wrapping materials and is equipped with the tension control system, just like the single unwinding station.
Ideal for
EasyWrap Wood
MultiWrap Wood
EasyWrap Window
MultiWrap Window
offline applications
Would you like to receive a free consultation to find out if the double unwinding station is the solution you need?
Contact us for a non-binding, first conversation.
Every downtime due to change of surface material means a loss of time and wrapped profiles. Then, the entire process has to be restarted. The simplest solution for an uninterrupted production is the double unwinding station with manually performed change of the decor reels.

The unwinders are equipped with the Tension Control system, which improves the homogeneity of the adhesive application through the constant tension of the wrapping material. This way, it makes a decisive contribution to the reliable quality of the final products. It can be adapted to sensitive materials and prevents hairline cracks in acrylic layers of sandwich foils.
The standard equipment includes:
Tension control for homogeneous glue application and constant product quality
The optional equipment includes:
Web edge control system to ensure correct position of foil Less downtimes, as decor changes can be done while producing

Increased process safety through Tension Control
Avoids tearing and constriction of the wrapping materials due to excessive material tension

Sensitive control of the braking force for tension-sensitive décor materials