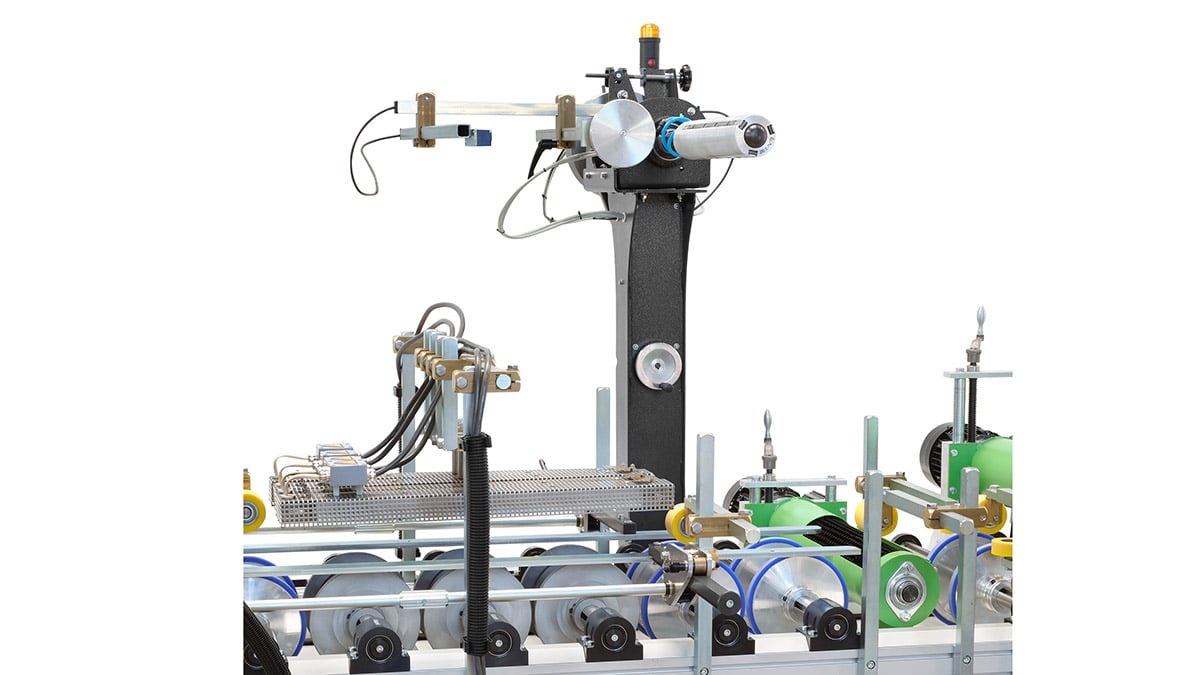 The simple unwinding station with automatic tension control works with all kinds of wrapping material. It guarantees high process safety, since it prevents tearing and unintended running of decorative material after a stop.
Ideal for
EasyWrap Window
EasyWrap Wood
Duespohl's unwinding system for wrapping materials on reels guarantees a constant break force, independent from the reel diameter. On the one hand, this is a basic requirement for homogeneous adhesive application and reliable bonding, and on the other hand, it prevents hairline cracks in the acrylic layer of sandwich foils.
As an add-on, we offer, among others, an optional set-up aid for faster replacement and positioning of the decorative material reels or an web edge control system that compensates irregularities in telescopically rewound surface material. For frequent decor changes, we recommend the double unwinding station or the automatic reel changer.
The standard equipment includes:
Tension control for constant traction
The optional equipment includes:
Set-up aid to position surface material fast and correctly

Web edge control for correct position of surface material Avoids tearing and constriction of the wrapping material due to excessive tension

Sensitive control of the braking force for tension-sensitive décor materials
Constant braking force enables a homogeneous adhesive application