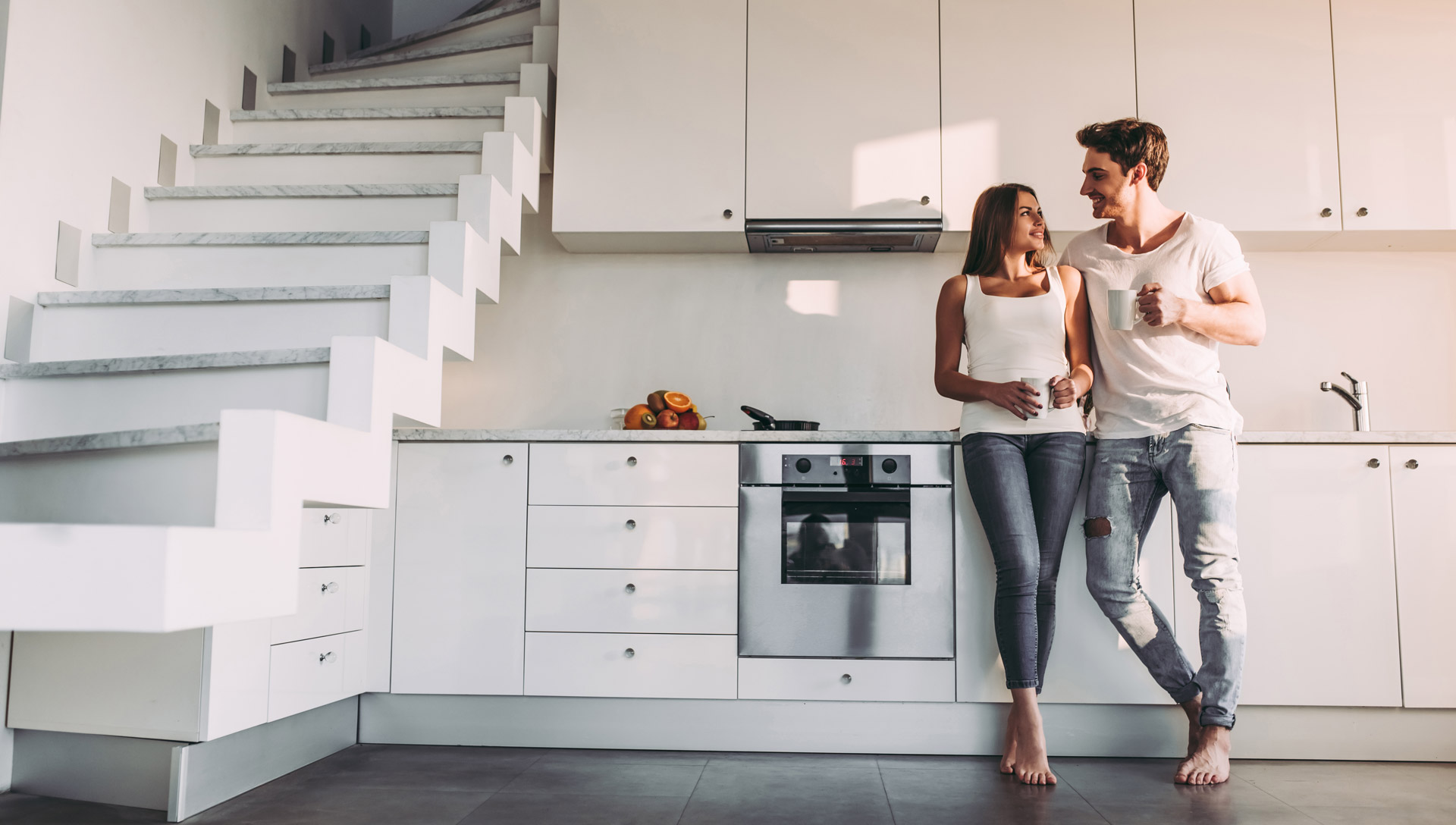 Doors for furniture and kitchens
Duespohl designs and manufactures high performing lines for the wrapping of doors for kitchens and other pieces of furniture. Our solutions offer 2D-foiling including tongue and groove, the lamination of boards of different qualities on one line and the continuous wrapping of doors with complex edges like recessed grips (J-Pull).
Do you need advice to choose the best machine for you?
We'll help you to configurate the best laminating line for your project.
Different degrees of automation, depending on your requirement

Premelter for up to 300 kg/h and internationally renowned Slot Coater included

also for high gloss surfaces
Large selection of efficiency boosting and quality assuring components

Profound experience in integration in connected lines

High wrapping expertise as a perfect base for 2D wrapping of edges including J-Pull
ReelChange Wood
Double unwinding station with automatic reel change and diameter dependent tension control for up to 33% more productive capacity!
Ideal for
MultiWrap Wood
PowerWrap Wood
MultiWrap Wide
PowerWrap Wide
PowerWrap Wide
The PowerWrap Wide is a high-performance laminating line that not only laminates surfaces, but also their edges or recessed grips (J-Pull). Available in working widths 700, 1000 and 1400 it also laminates top and bottom simultaneously.
Ideal for
Pannelling
Doors for furniture and kitchens
Panels and boards, wood & PVC
Furniture bodies
Have a look at the Case Study on 2D lamination of cabinet doors for bathroom furniture