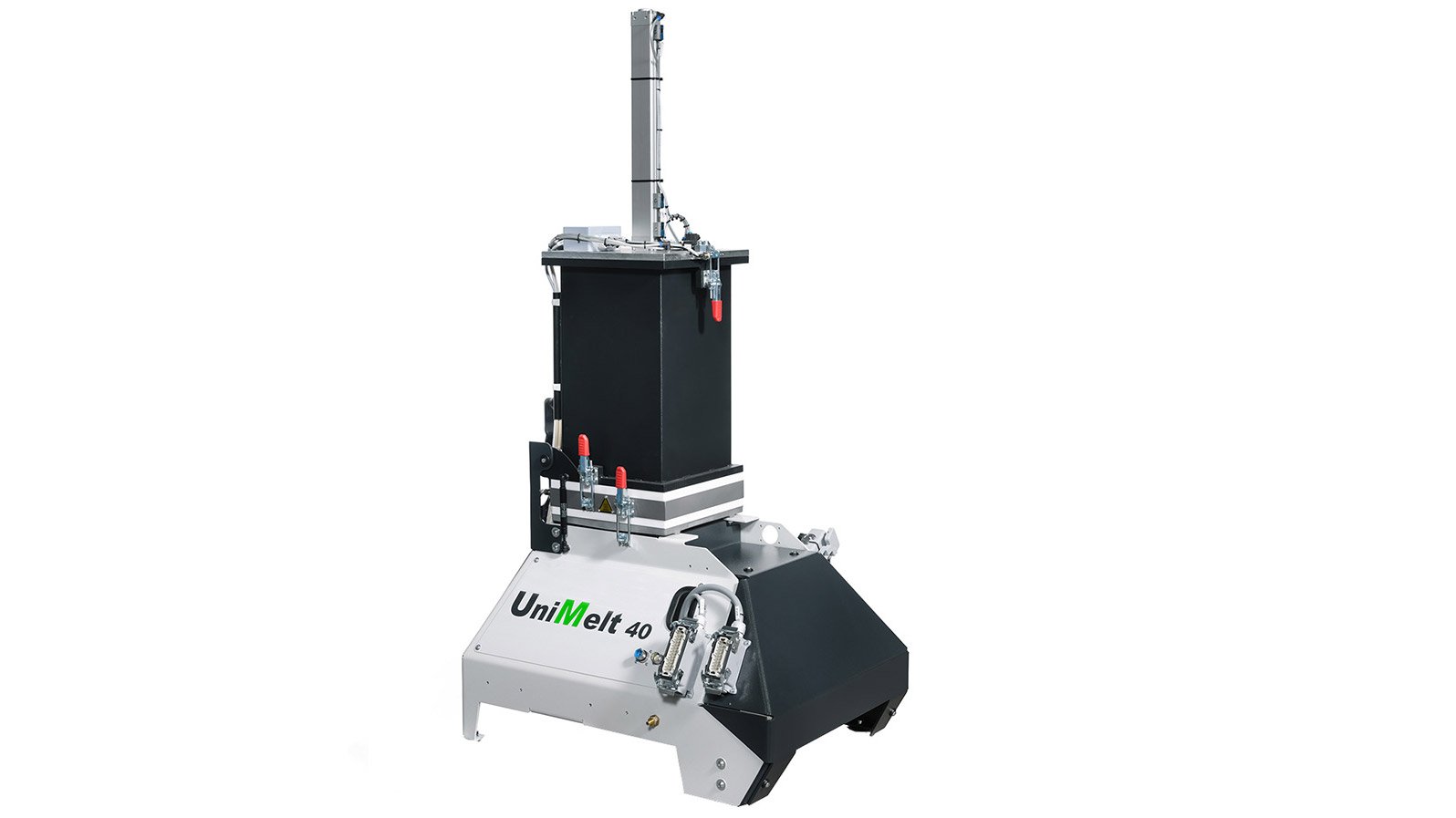 UniMelt can be used for all common adhesive applications; doctor blades, adhesive rollers and slot coaters. It works with EVA and PUR hot melt adhesives and processes all commercially available adhesive blocks from 2 - 20 kg or granulates.
Would you like to receive a free consultation to find out if UniMelt is the solution you need?
Contact us for a non-binding, first conversation.
UniMelt has been constructed to be energy efficient and with low maintenance requirements while contributing reliably to an undisturbed process and best wrapping results. Its mode of operation makes sure that the available hot melt glue has been freshly melted. Even longer interruptions of production, for example at the weekend, do not require specific measures thanks to the integrated air-drying system. It also has been designed to avoid burnings in the hot melt glue.
UniMelt prepares the glue according to the process's requirements while the maximum melting capacity ( up to 40, 80 or 160 kg) always depends on the specific type of adhesive. Refilling does not require an interruption of the production process.
Maintenance efforts are extremely low. Thanks to high quality non-stick coating and since all relevant parts are easily accessible, the necessary measures are easy.
The standard equipment includes:
Integrated dry air generation with a pressure dew point of -70°C, maintenance free
The optional equipment includes:
Integrated slot coater control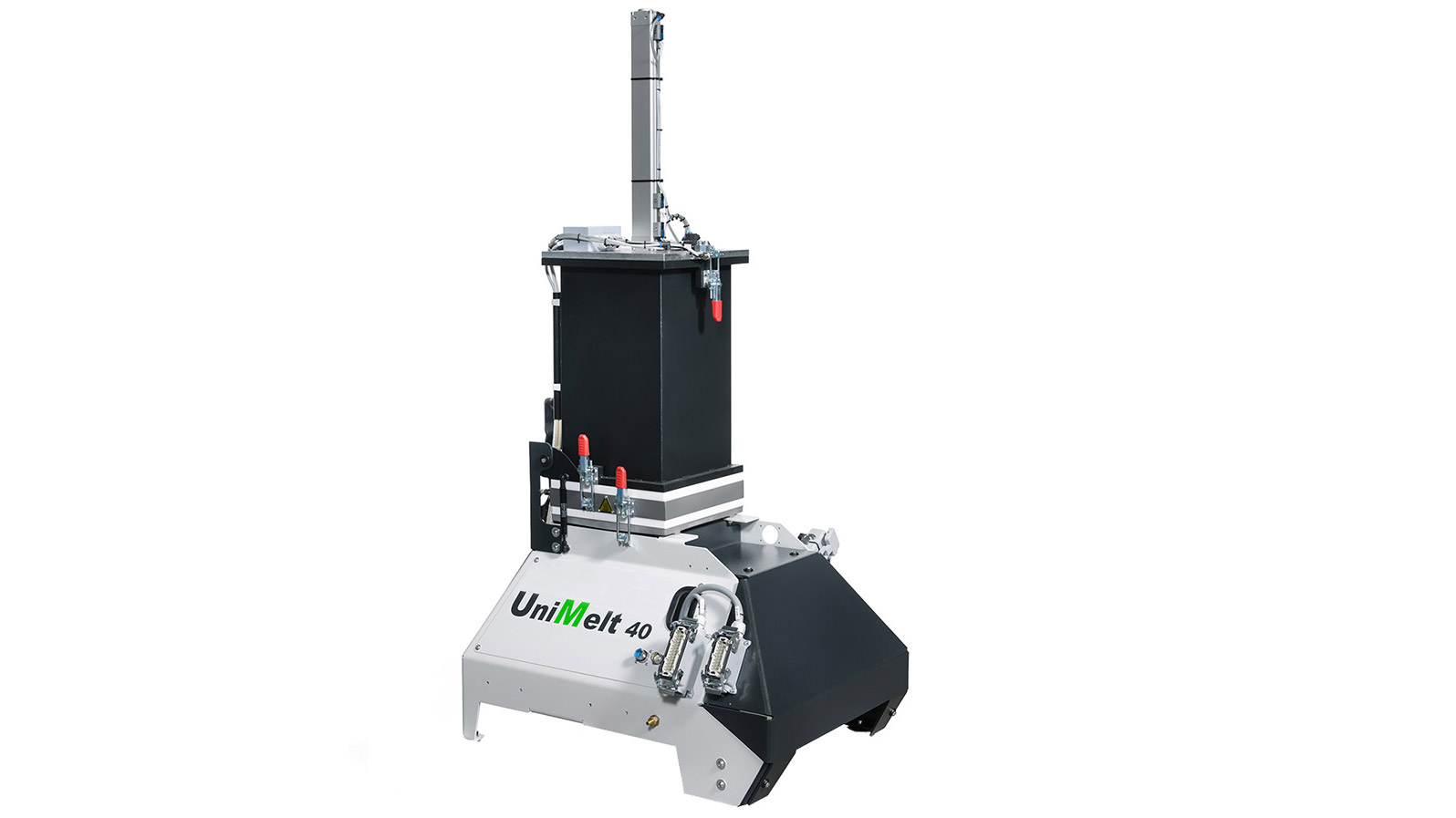 UniMelt 40
also available as a retrofit component, preferably in combination with a new SlotCoater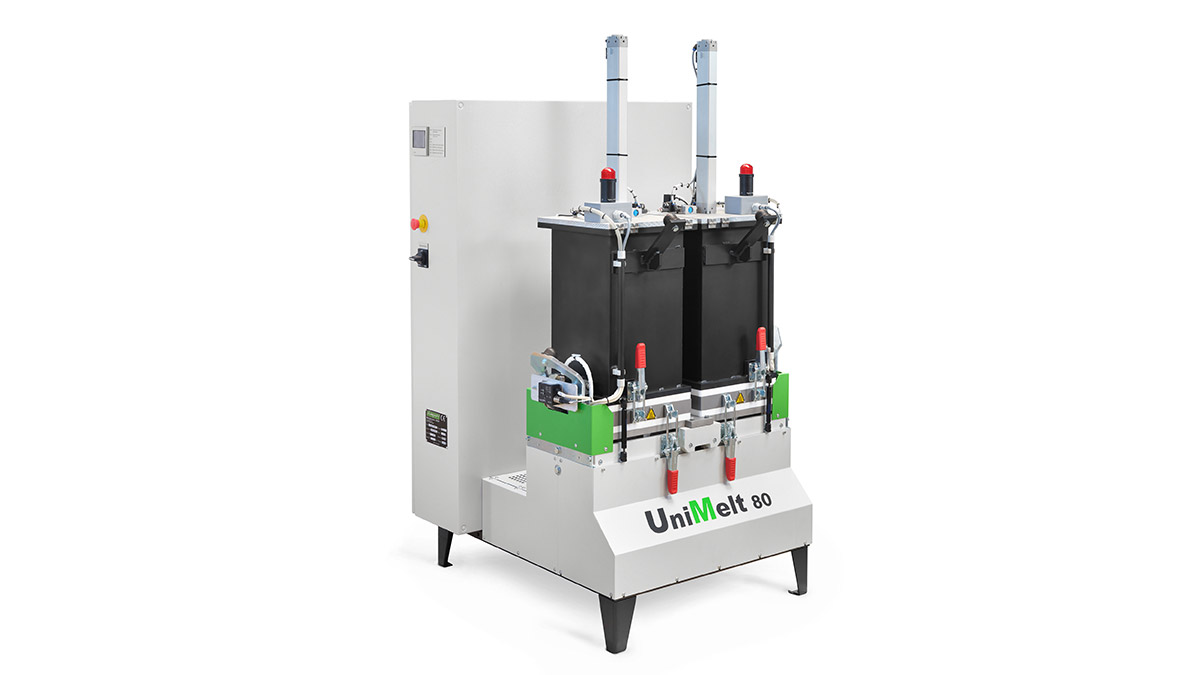 UniMelt 80
Example of retrofit premelter, including control cabinet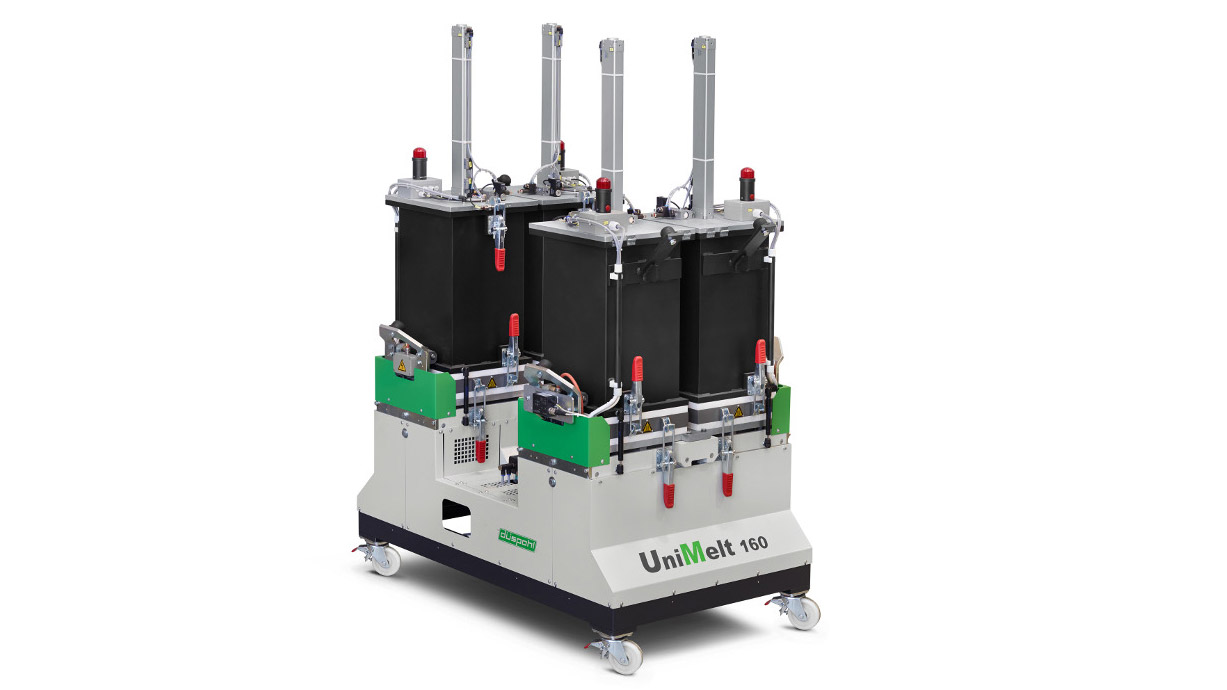 UniMelt 160
Full power: melting volume of up to 160 kg/h Thanks to special geometry and anti-stick-coating, adhesive residues can be removed easily

100% adhesive utilisation

UniMelt provides continuous melting, even during refilling
Language independent touch screen operating unit

Melting according to the process's needs

Careful melting process thanks to exact temperature control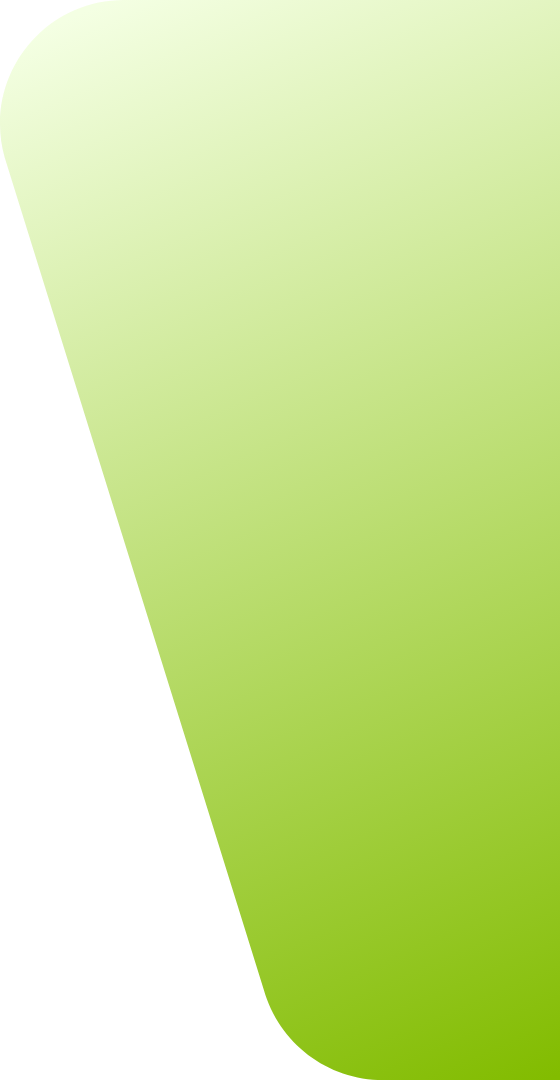 Andrew Tweddle - BHK UK
SynCut 360 and UniMelt 40 were delivered and installed on time. Both retrofit components have made our production much more efficient. Service-wise, we are both very happy with the installation and the spare parts supply. Communication with Duespohl has always been great and we're already thinking about further investments since we believe their equipment is the best available in the market!