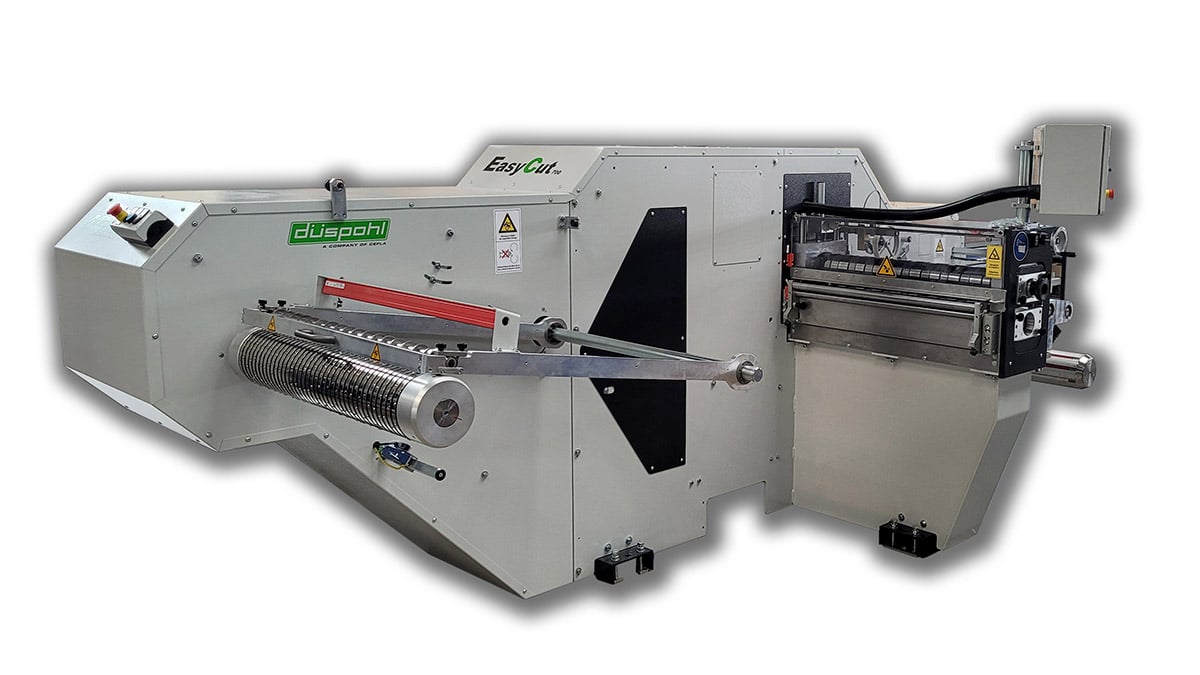 EasyCut is a slitting machine that cuts paper and foils made from pvc, pp, pe, pu, sandwich foils, laminates, some textiles or metal foils, but also edge material made by veneer, ABS, melamine resin and other materials of different thicknesses.
Ideal for
Surface material
Edge material
Would you like to receive a free consultation to find out if EasyCut is the solution you need?
Contact us for a non-binding, first conversation.
EasyCut is available in the working widths 400 and 700 with one or two rewinding shafts.
This solution requires manual knife positioning. Upon request, we equip this slitting machine with a brake force control to keep tension constant, independent from the reels' diameters. This way, you achieve a steady upwinding and prevent cracks in sensitive acrylic layers.
The optional equipment on this series of machines includes:
Different kind of knives available for thicker materials

Friction winding shafts to make sure that reels with different widths will be rewound with equalized tension

Brake force control for constant tension

Deionisation system Reels will be rewound with edges aligned
High drive power for ultra-tight winding results