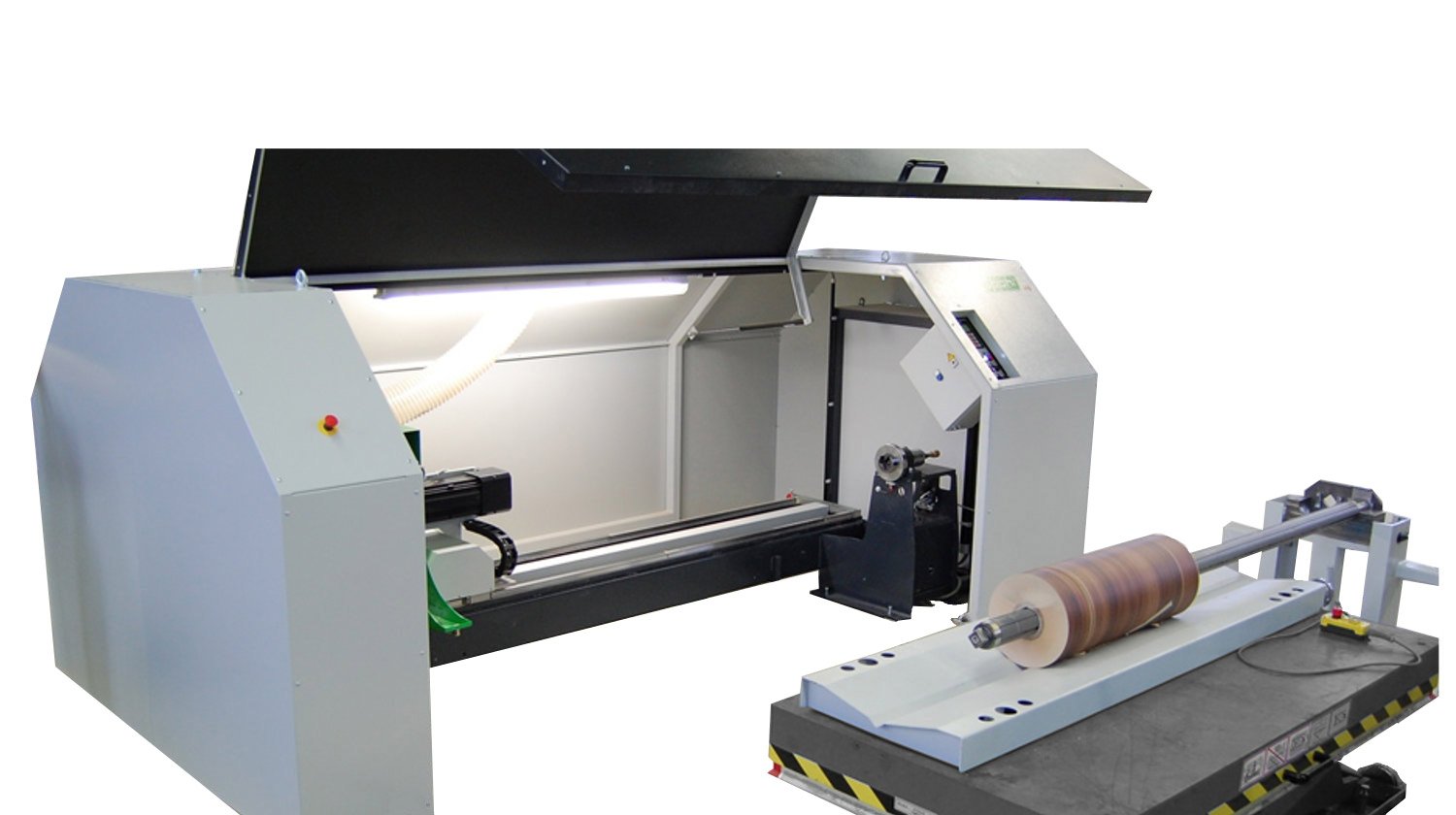 MasterSlice is Duespohl's solution to cut and separate decorative material made from paper, laminate and some foils with a width of up to 2200. It is extremely user-friendly and requires low maintenance efforts.
Would you like to receive a free consultation to find out if MasterSlice is the solution you need?
Contact us for a non-binding, first conversation.
MasterSlice separates decorative material including the cardboard core using a saw. The reels carrying the material will be fixed in a way that keeps them from drifting away. This way, you will achieve a precisely positioned cut. Unlike similar solutions, MasterSlice performs a straight, linear cut.

The movable lifting table simplifies the handling and reduces the set-up time. The distance to the cutting tool contributes to the working safety. The programming of the working widths is intuitive and largely language-independent.
The optional equipment on this series of machines includes:
Moveable lifting table for faster and safer handling Highest possible cut quality and servo-driven feed rate control

Precise cutting position

Fast and safe handling
Very simple programming of the required division widths

Low maintenance, high availability