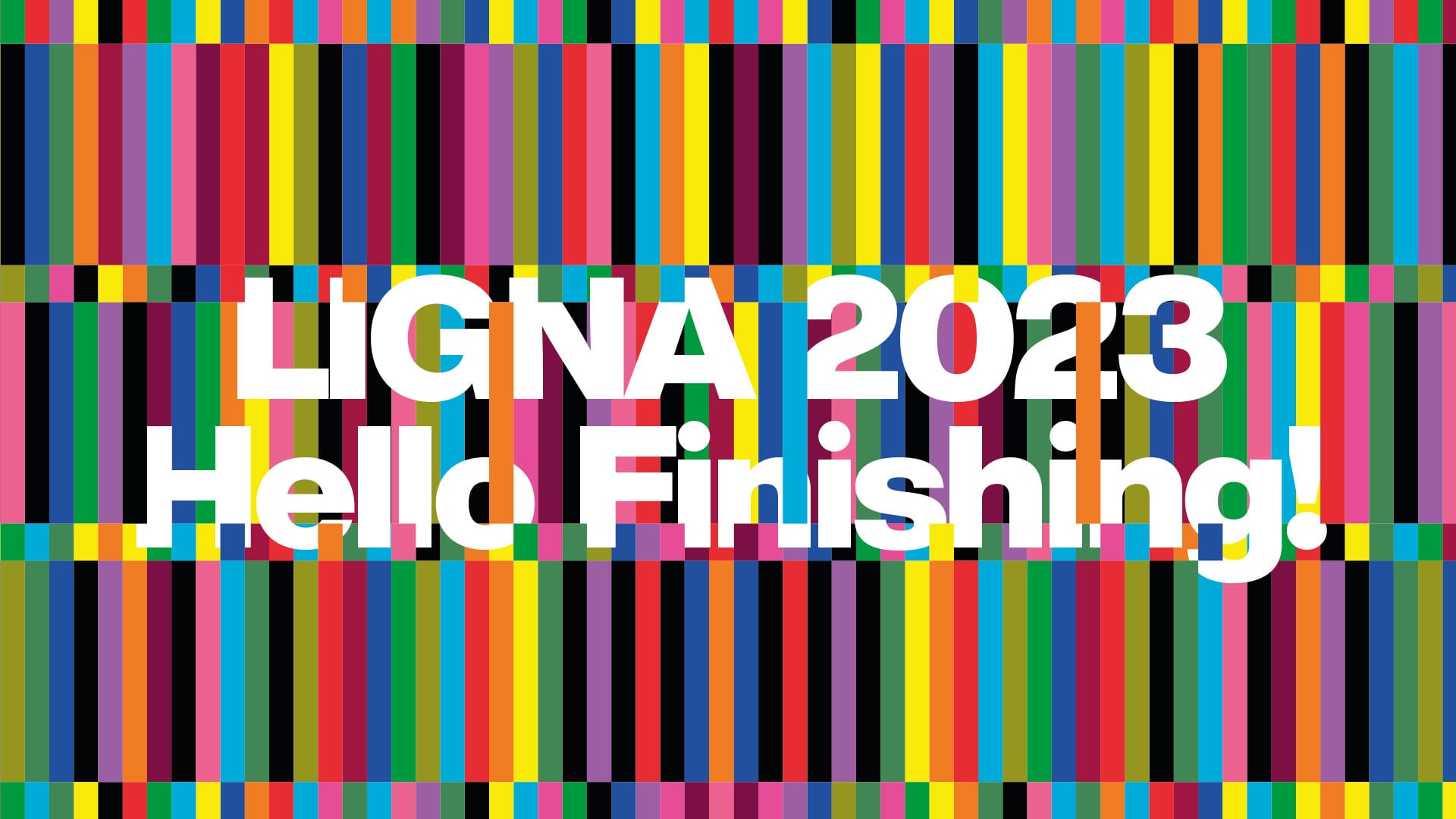 Discover smart and efficient profile wrapping & laminating solutions at Hall 17, Booth F45
May 15th - 19th, 2023
(joint booth with Cefla Finishing)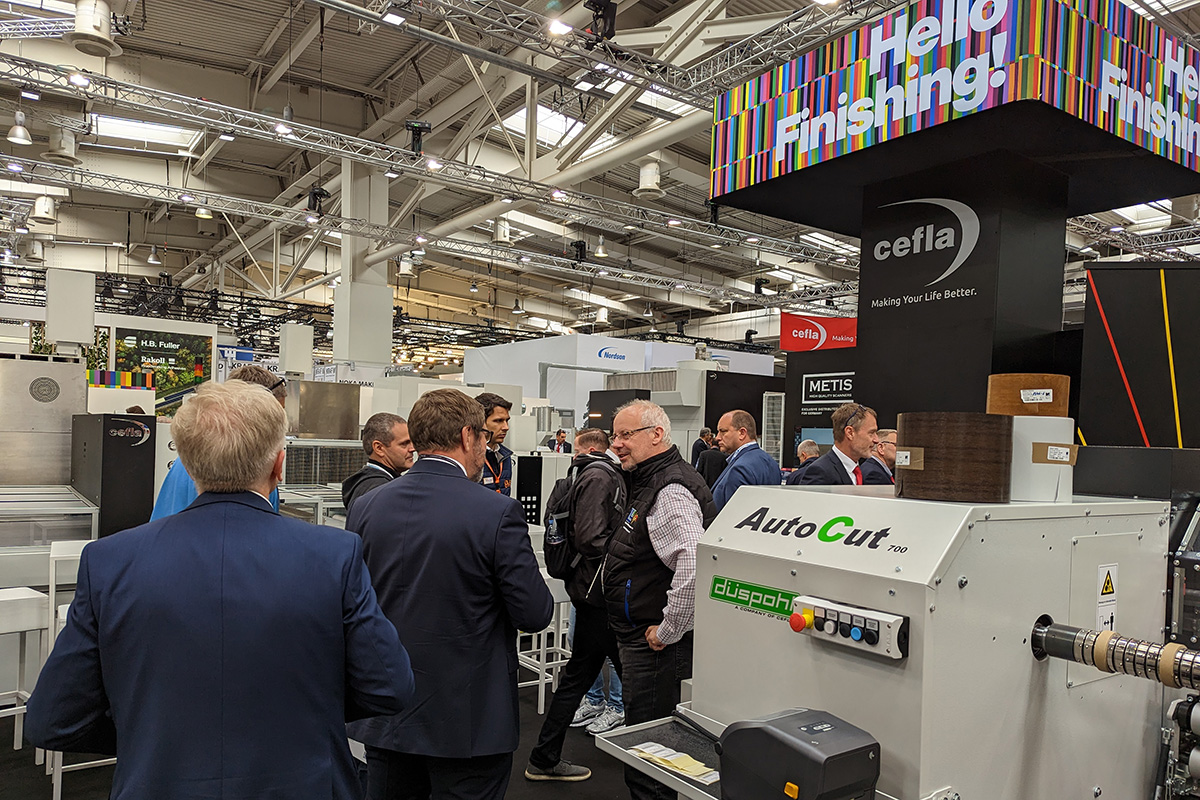 It was great to meet you...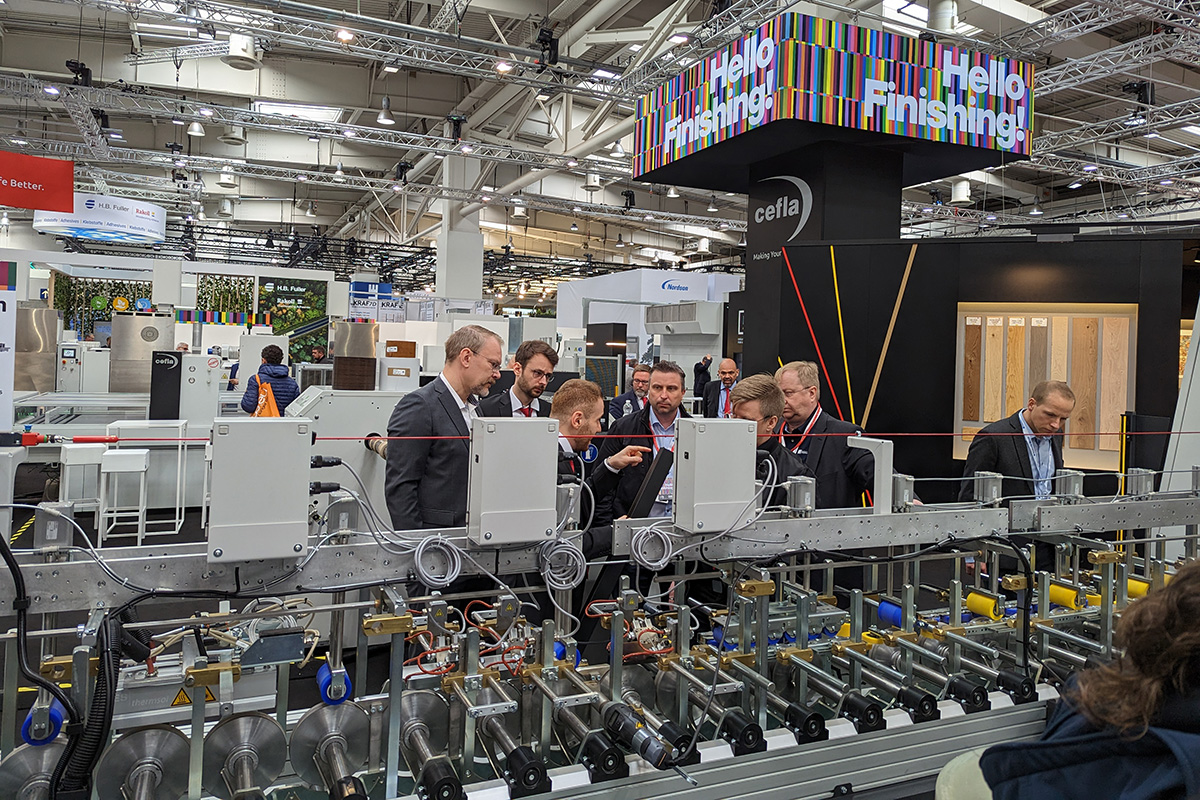 ...and discuss profile wrapping solutions...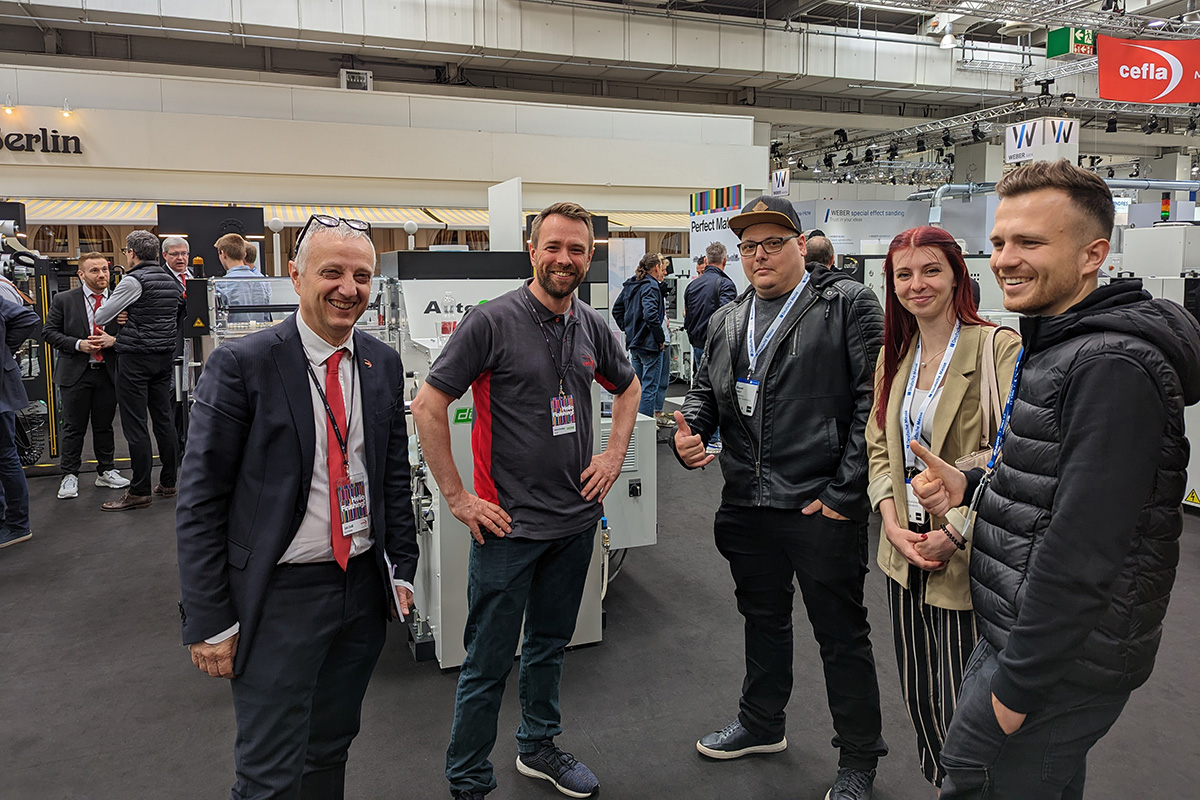 ...or just have a chat...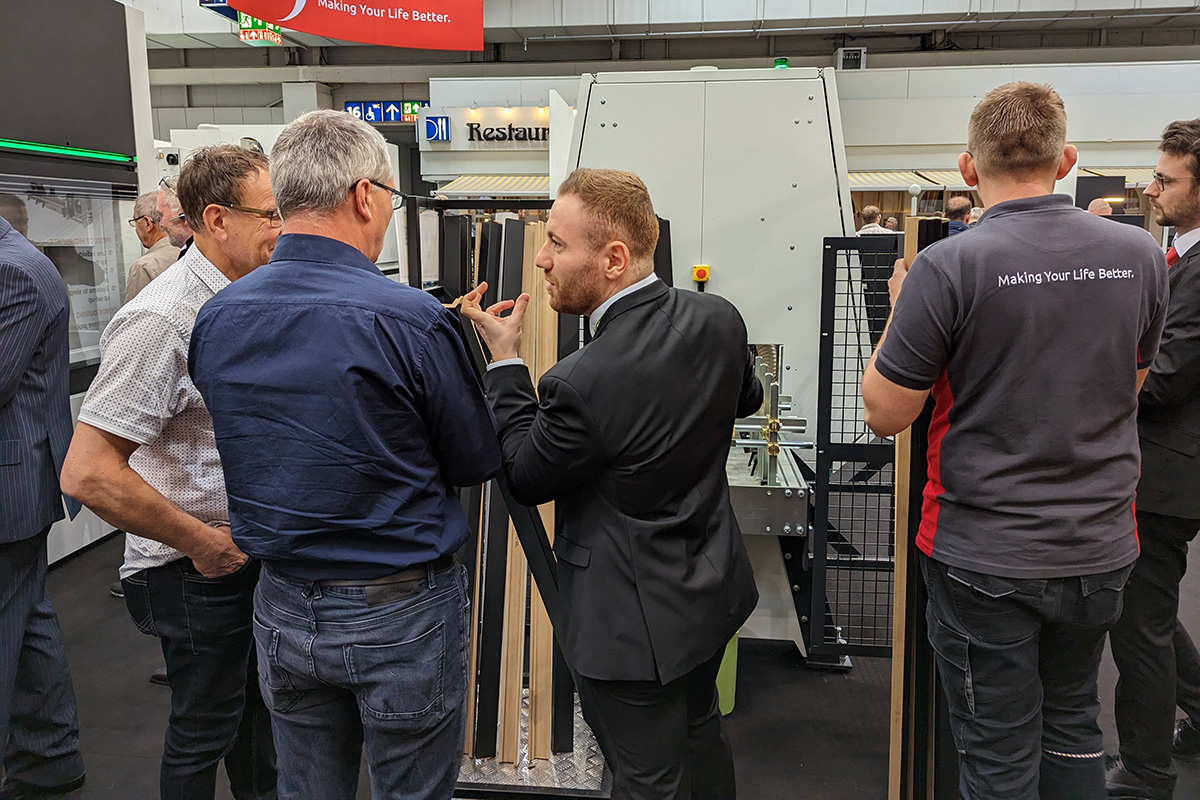 ... and show you some live wrapping performed by MultiWrap Wood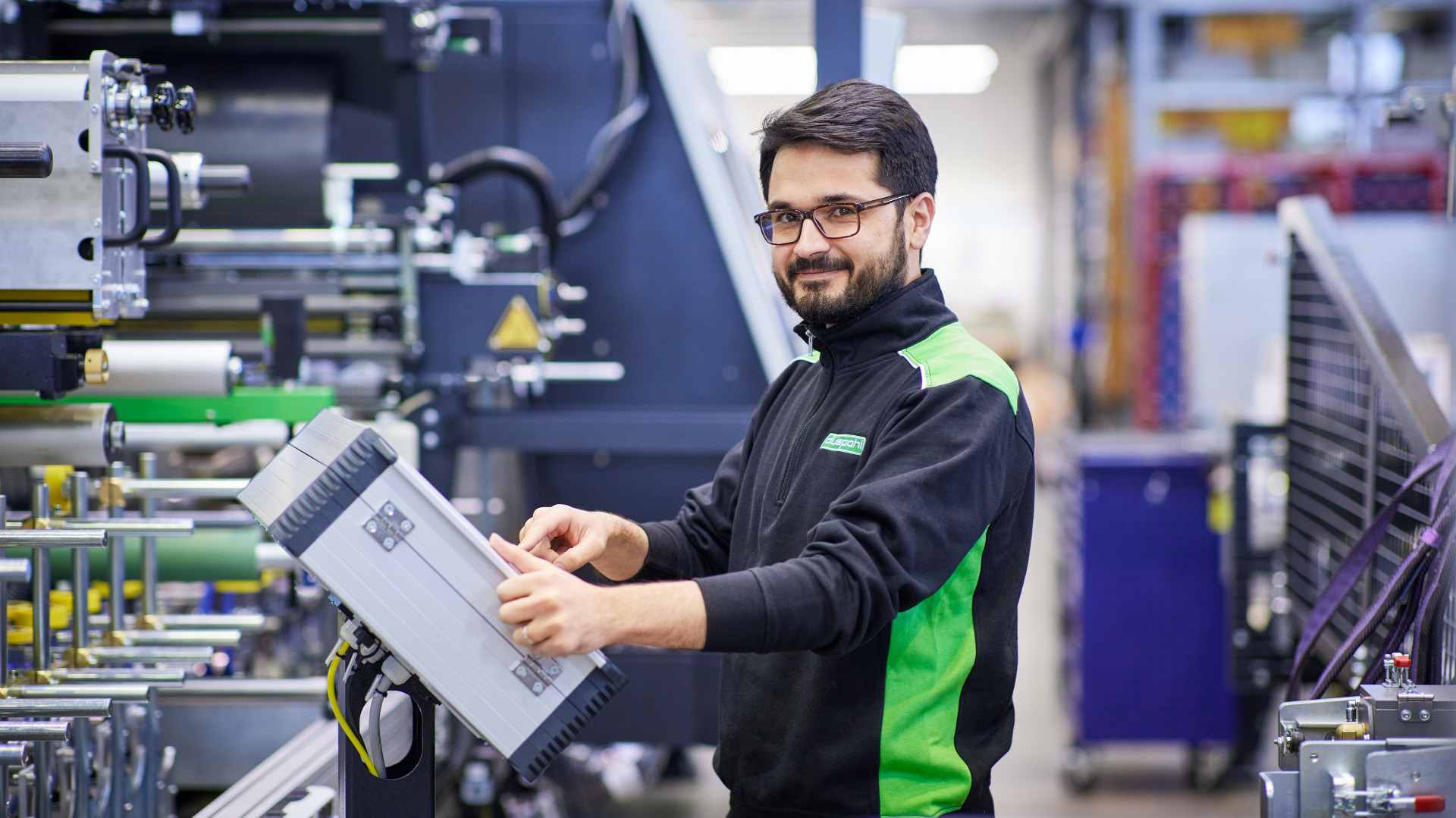 Scalable automation of your profile wrapping process
Your process and your operating conditions are individual so you are looking for a customised solution in machinery.
Also, the ideal degree of automation for your process varies, depending on the variety or profiles and availability of skilled staff.
At Ligna 2023, Duespohl presented standard, semi-automated and automated solutions for various applications - all of them ensuring high quality and process safety.
At booth F45 in Hall 17, you could find out which of them will help you increase your efficiency.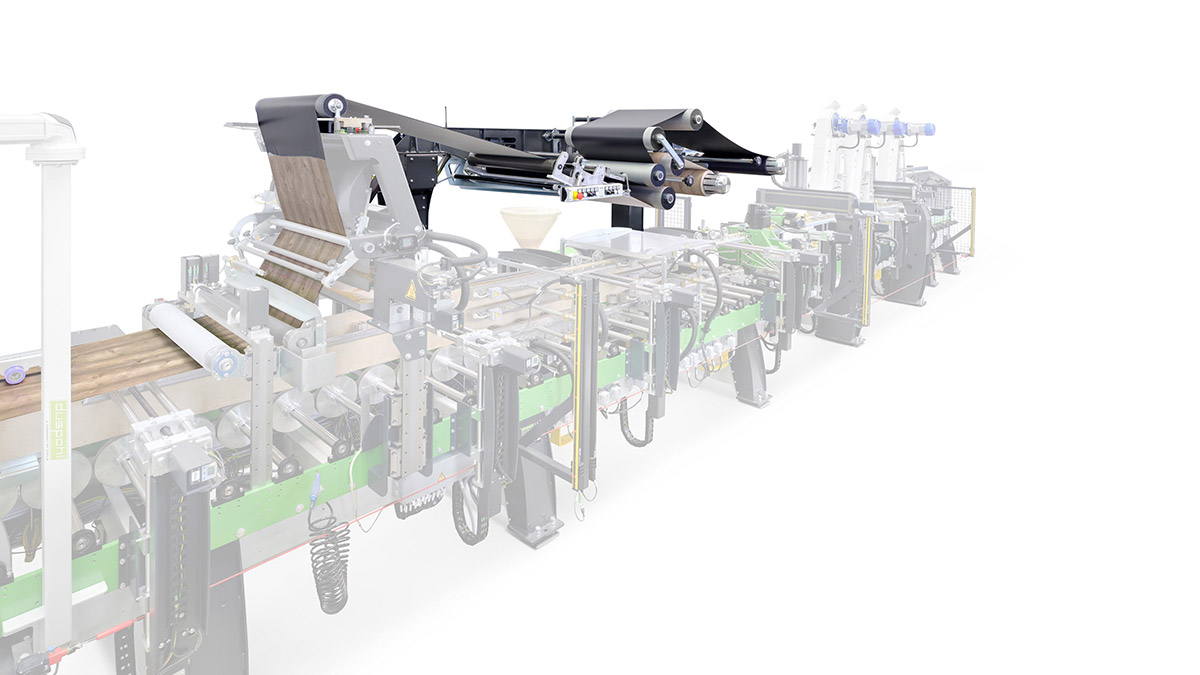 Raise your standards
Apart from developing innovative solutions that are applications of the latest high technologies in profile wrapping, we also continuously improve our basic standards such as the parallel adjustment of lateral guides or the quick change cassettes. At Ligna 2023, we presented two new variations for the set-up of the wrapping zone, much easier to use and productivity increasing.
In order to excel, great standards require the addition of efficient selectable components that optimally fit your specific application.
Live at our booth, we will present an automatic solution to avoid downtimes due to reel change and the slot nozzle positioning system for perfect application of hot melt glue from edge to edge.
Of course, there are many more - we will be happy to discuss them with you in a personal conversation.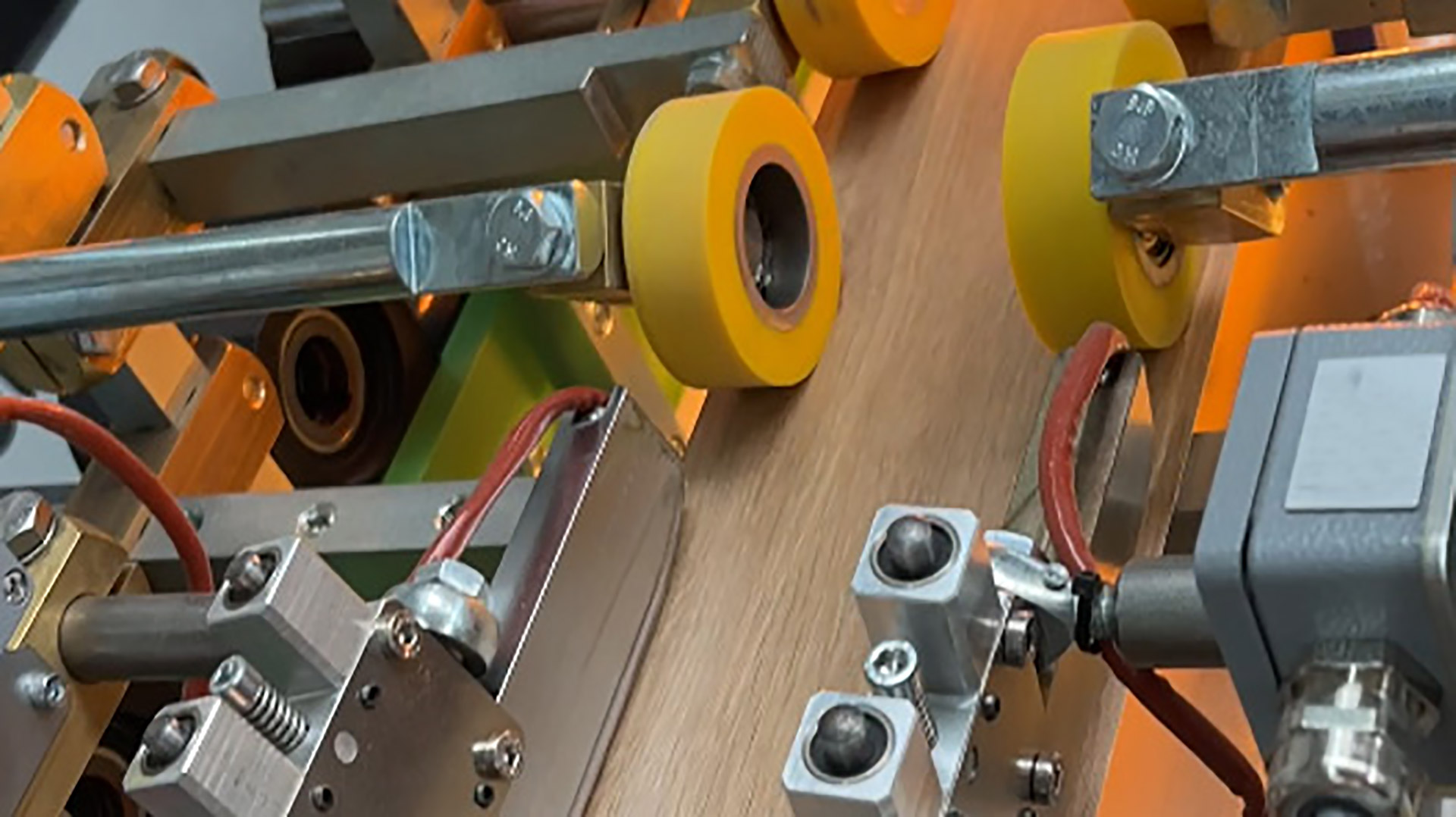 Processing CPL and similar surface materials
At our booth, we exhibited a MultiWrap Wood 250S configurated for the wrapping of door profiles. It features an automatic reel changing system as well as the extremely energy efficient premelter PowerMelt.
Additionally, it was equipped with special tools to process CPL surface material and foils with similar characteristics that consist of several layers and require a special treatment. Working with special spotlights and shaping rails, we wrap radiuses of up to 1 mm.
At Ligna, you could see for yourself that we do not only design machinery, but solutions so you can produce efficiently and profitably.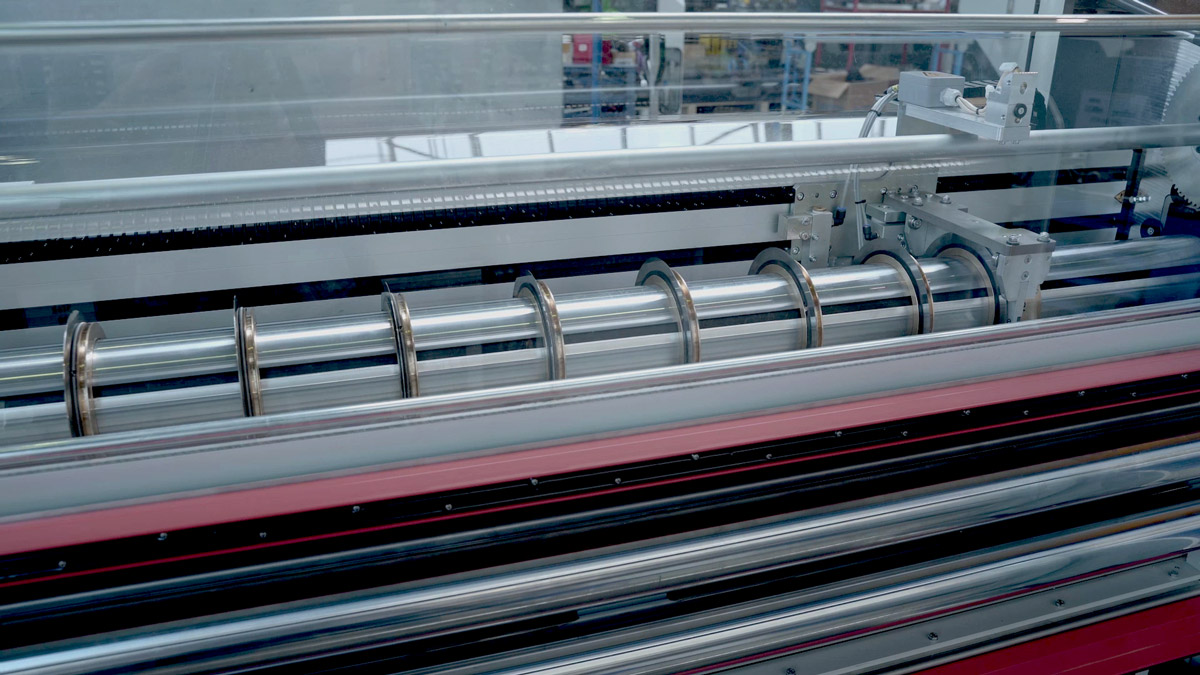 Maximally automated slitting machine
Since profile wrapping does not work without surface material which has ideally been cut to the required width, you will also be interested in an efficient slitting machine.
At Ligna 23, you were able to see one at Duespohl's booth - the AutoCut. It positions knives automatically, regulates tension of unwinding as well as rewinding units automatically and assures constant results, independently from staff's qualification.
As a new add-on, it features a barcode or qr code printer that generates a small sticker with which you fix the end of the rewound reel. The profile wrapper has been equipped with a scanner to read this code and find out if the scanned reel matches the next wrapping job.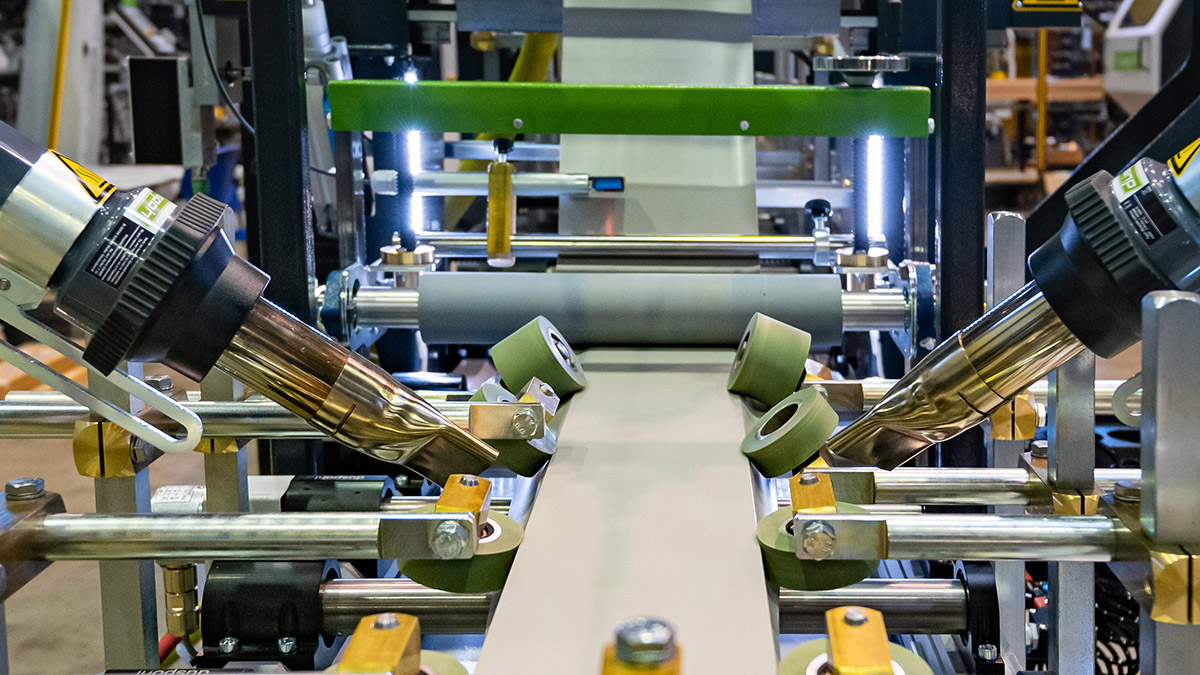 Live demonstrations
At Ligna, we showed you
live demonstrations of MultiWrap Wood foiling profiles


AutoCut positioning its knives automatically


AutoCut printing barcodes, MultiWrap scanning barcodes of reels to find out if they match the next job