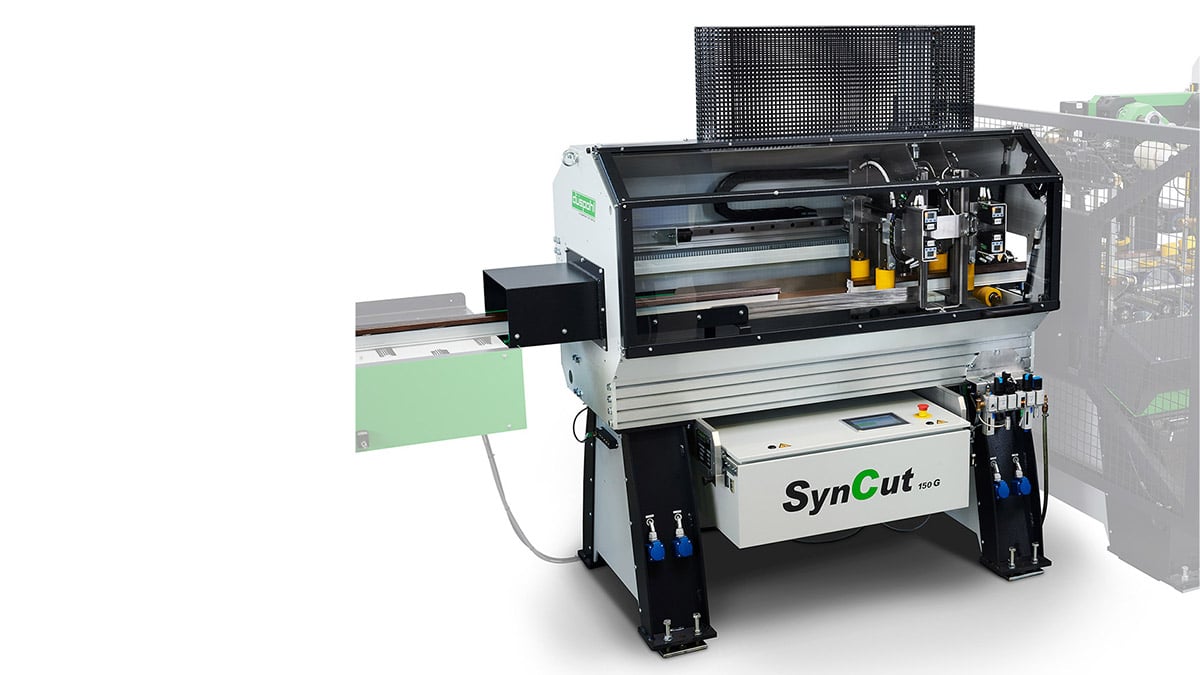 SynCut 150G is a guillotine-style cutting system that divides PVC profiles chiplessly during transport. It is the automated solution to separate wrapped PVC profiles and allows staff to concentrate on relevant parts of the process.
Ideal for
Window profiles
Other PVC profiles
Would you like to receive a free consultation to find out if SynCut 150G is the solution you need?
Contact us for a non-binding, first conversation.
Duespohl's solution for the separation of PVC profiles also works without profile clamping. It does not cause marks on the surface nor deformations. Thanks to the digital control unit, the cutting tool always moves synchronically to the profile.

The optional double cut separates the foil exactly at the front and rear edges of the wrapped profiles. This way, you can be sure that - in further processing - sensors will not mistake overhanging foil for a profile edge. Transport speed of up to 40 m/min

Double cut for stress-free processing

Works without profile clamping, no marks, no deformation
Retrofittable to any wrapping machine

Digital synchronization to speed of profile