Unwinding system for protective foil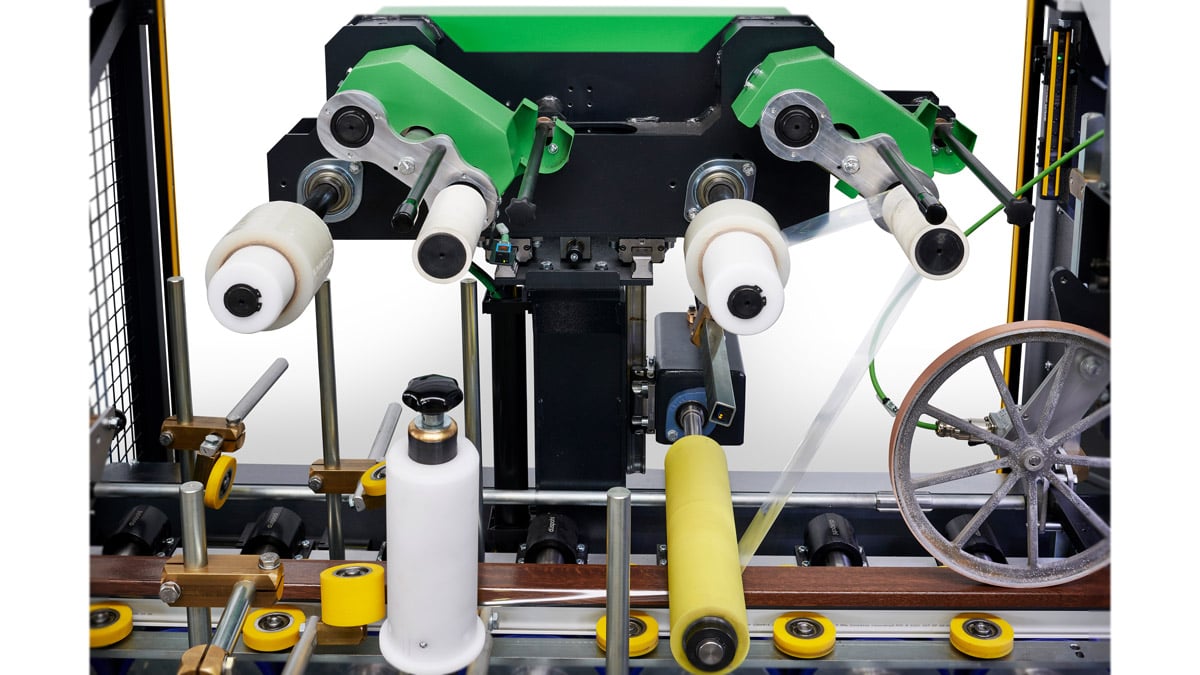 The new double unwinding station is a solution for the steady unwinding of protective foil for wrapped profiles. It makes sure that the thermoplastic foil will be unwound independently from its own adhesiveness and cover the entire area that it has to protect.
Would you like to receive a free consultation on this solution?
Contact us for a non-binding, first conversation.
The protective foil's task is to protect the wrapping material optimally. However, it is thermoplastic, thin, easy to deform and self-adhesive – some qualities that make it a challenge to handle. The different qualities of the various adhesives are a common problem that leads to irregular unwinding. Often, this causes overstretching of the protective foil. Later, when the protective foil tightens, it does not completely cover the area that has to be protected - paving the way for unpleasant claims.

To prevent this problem and to increase quality as well as efficiency, Duespohl has developed a double unwinding station for protective foil. This new component makes sure that the force that is required to peel off the foil from the reel will be independent from the tape's own adhesiveness. This way, we guarantee a regular unwinding process and constantly low tension. So what's the result? The foil will neither be overstretched nor will it re-tighten after few days. Steady unwinding process, independent from diameter and adhesiveness of the protective foil

Increased process safety: protective foil will always cover the entire wrapped area

Quality assurance and prevention of claims
Reel changing during on-going production

Also available as retrofit to optimise existing lines