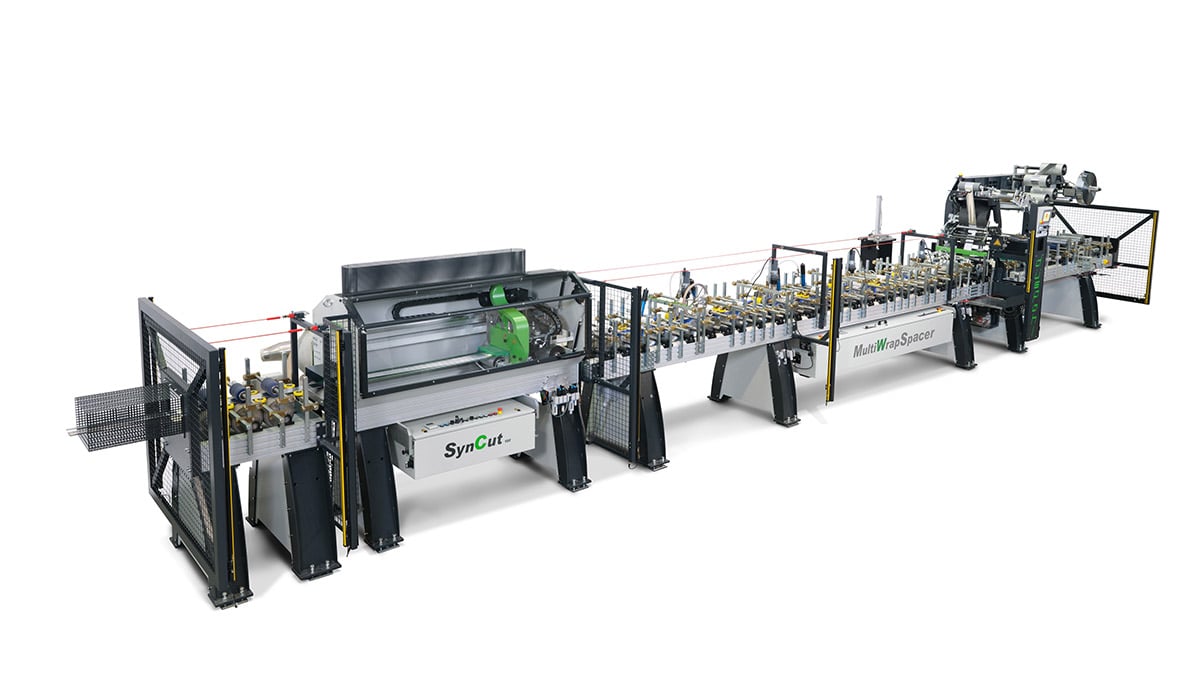 MultiWrap Spacer is a line for the gas-proof wrapping of PVC spacers for double or triple glazed windows. As such, it is Duespohl's contribution to more efficient isolation and reduced energy costs for apartments and houses.
Profile wrapping line PVC
Would you like to receive a free consultation to find out if MultiWrap Spacer is the solution you need?
Contact us for a non-binding, first conversation.
An essential step of the warm edge system is the wrapping of the plastic spacers that are placed between the glass panels.
Compared to common spacers made out of metal the PVC profile wrapped with gas-proof foil improves the isolating effect significantly and helps you to achieve the U-values as prescribed by the EnEV (German Energy Regulation) easily.

Duespohl delivers the entire line from its own manufacturing. The automatic infeed system is suitable for the usual spacer lengths of five to six meters and the widths from 5 to 50 mm. Before entering the wrapping zone, the profiles pass through the fully integrated perforation unit. The automatic separating system with accelerating unit and collection table following the wrapping zone are the final stations of the MultiWrap Spacer.
Duespohl has already delivered several of these machines and set up the production. The experience gained in all former projects has led to constant improvements in new projects.
Of course, MultiWrap Spacer will be equipped with a connection to your ERP upon your request. This way, you will be able to analyse the operation's parameters to improve your production management.


The standard equipment on this series of machines includes:
Perforation unit

SynCut 150 H

Outfeed system
The optional equipment on this series of machines includes: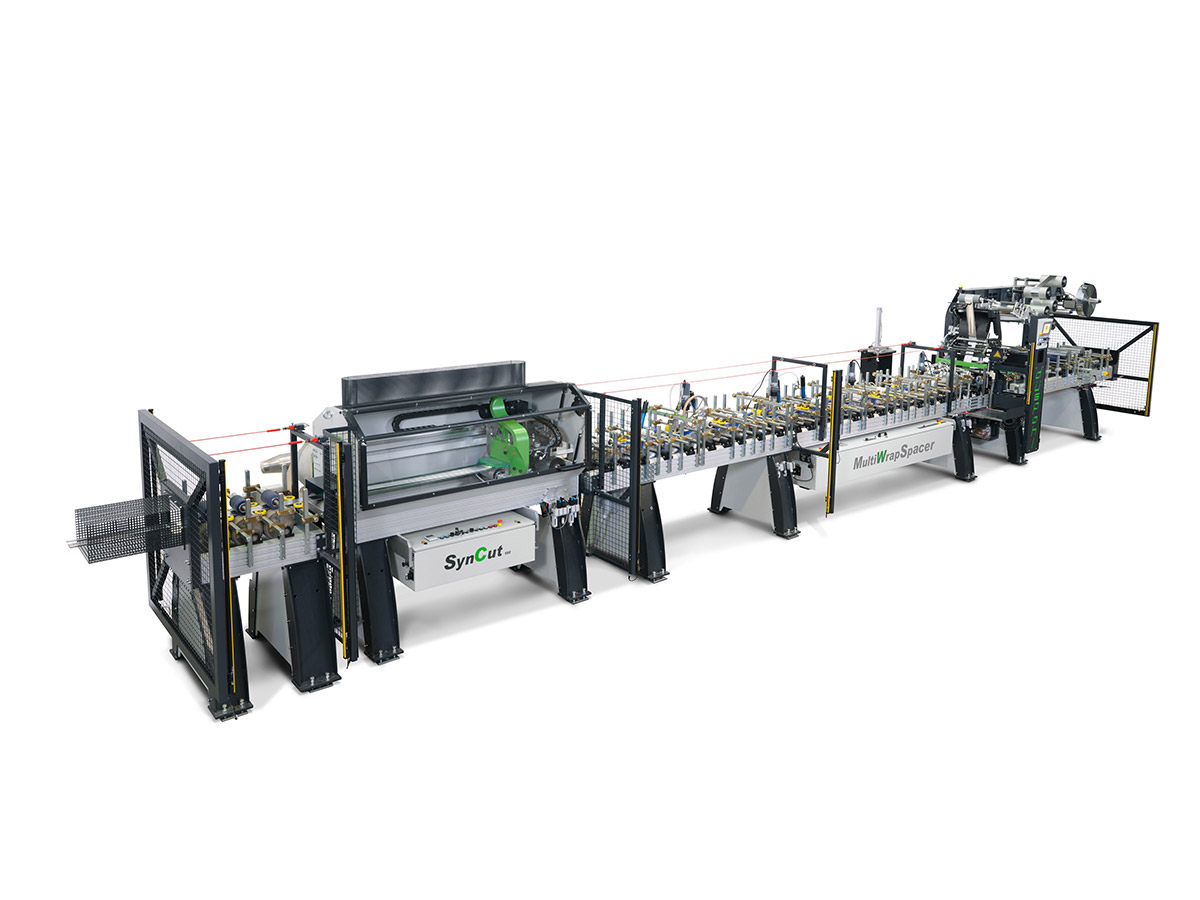 Configuration
Full line for four bars including perforation unit, UniMelt 40, SlotCoater and SynCut for horizontal cut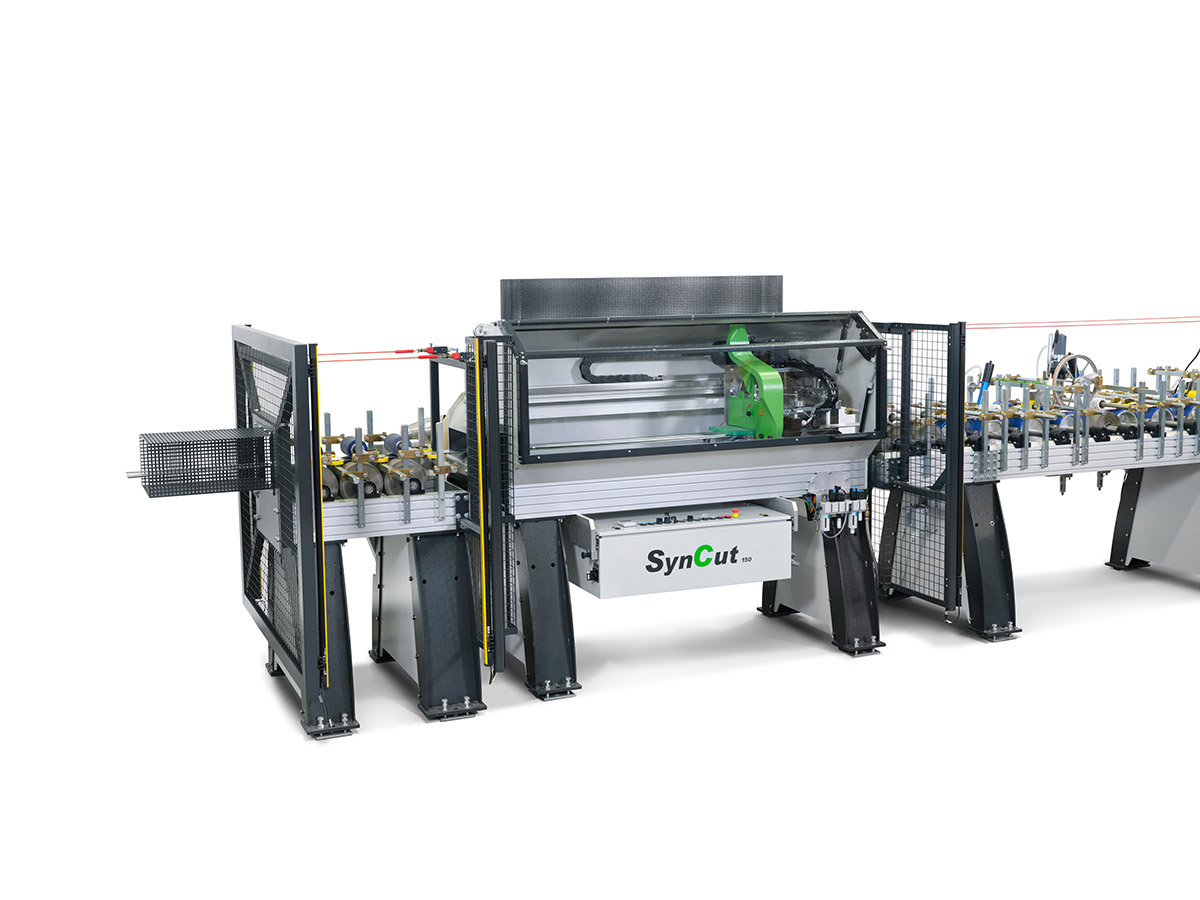 Focus on SynCut 150H
Special edition of SynCut for the horizontal cutting of four bars Available as inline and offline working machine

If working inline, it possible to wrap several bars simultaneously

Includes powerful premelter
Automatic separation system and collection table

Connection to the company's ERP possible